WELCOME TO EDUREKA
Edureka is a live and interactive e-learning platform that is revolutionizing professional online education. We offer instructor-led courses supported by online resources, along with 24x7 on-demand support. We provide to professionals the flexibility to learn at their own time and location, even from their mobile devices. Edureka courses are specially curated by experts who monitor the IT industry with a hawk's eye, and respond to expectations, changes and requirements from the industry, and incorporate them into our courses.
Our Vision
To make learning easy, interesting, affordable and accessible to millions of learners across the Globe.
Our Mission
To create an alternative learning platform, using a unique learning methodology of live online interactive courses along with 24x7 support. We aim to empower our customers with skills which will help them upgrade their careers and improve their lives. By leveraging technology and building an ecosystem of industry practitioners and learners, we aim to become the largest and most engaging learning platform on earth.
Management Team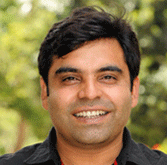 Lovleen Bhatia
Co-Founder & CEO
Education:
B.Tech.IIT BHU
Lovleen Bhatia is instrumental in setting up the strategic direction of the company, defining company's priorities, driving the mission and company's work culture. He brings with him 13 years of expertise across domains like technology, digital marketing, growth hacking, customer acquisition and hiring. Prior to co-founding Edureka, he headed the R&D at DbyDX Labs.
At Texas Instruments, Lovleen was a technology evangelist and helped the company stay on the cutting edge. His interests include Artificial Intelligence and Virtual Reality. He started his career at Infosys as a software engineer and has also held key roles at Texas Instruments and Synopsys.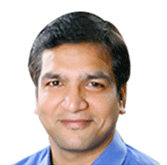 Kapil Tyagi
Co-Founder & Chief Business Officer
Education:
B.Tech.IIT Bombay
Kapil has over 15 years of experience across technologies, product development for mobile and consumer web, along with business excellence acumen. Prior to Edureka, he started his own mobile development company, DbyDX, which was later acquired by Kellton Tech, a BSE listed technology company. Kapil is an IIT-Bombay alumnus.
Gaurav Nigam
Head of Sales
Education:
MBA ICFAI, B.Tech
Gaurav Nigam, who leads the Big Data technology courses category, has over 11 years of experience in market research, analytics, sales and operations in Retail- CPG / E Learning. At Edureka, he is responsible for managing P&L, driving sales growth, devising marketing strategies for the courses in his category.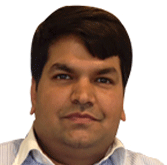 Sumit Agarwal
Head of Operations
Education:
B.Tech & MBA
Sumit Agarwal heads operations at Edureka. He is responsible for instructor acquisition and management, besides quality of delivery. Prior to Edureka, he was with Berkshire Hathway group of companies in London, working in business process re-engineering.
Advisors & Angels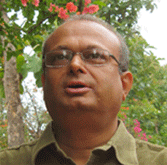 Kalyan Banerjee is among the ten co-founders of Mindtree.After participating in the growth and transformation of the computer industry for 26 years, Kalyan joined Centurion University in June 2012 to explore and implement different ways to make an impact to education and society.
As part of Centurion University, Kalyan has driven a curriculum.that focuses on building intrinsic interest in the discipline through engaging in real, meaningful projects. This approach will create self confident citizens who are self employable.Such transformation is being achieved through multiple university initiatives that include a sustained focus on projects, meaningful labs, an examination system that moves into problem solving and application of concepts rather than test memory, and involvement of faculty in real world projects. Kalyan envisions universities that empower students from all socio economic backgrounds with personal mentoring from faculty, focus on skills and character development beyond the syllabus or college timings, thus creating a more inclusive society. Collaboration with companies and campuses is part of this roadmap.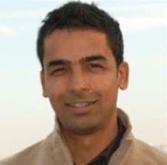 Anuj Srivastava is the CEO and Co-founder of Livspace (www.livspace.com). He is also a founding advisor and investor at Jungle Ventures, while being a prominent angel investor in early-stage internet startups. One of his more recent exits was ZipDial, a mobile marketing platform which was acquired by Twitter. Formerly, Anuj worked at the Google Mountain View headquarters (San Francisco Bay Area), where he led WorldWide Product Marketing for the eCommerce team, and in the past, led the product marketing function for Google Local/Maps and many other online ad products including AdSense and the Google Display Network.
Anuj started his career in the Silicon Valley where he worked as the Head of Product Marketing at Encentuate, an identity and access management company, which was acquired by IBM. Anuj grew up in India, went to school at IIT Kanpur, received his MBA from the London Business School, and has lived & worked across India, San Francisco, London, New York, and Singapore.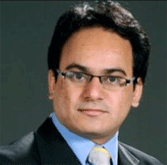 Ramakant Sharma is the Director and the Co-founder of Livspace. He possesses an experience of close to 12 years in general management, entrepreneurship, software product development and online marketing. Before founding Livspace.com Ramakant was a core team member and VP of engineering at Myntra.com, leading fashion and lifestyle e-commerce company in India. Prior to joining Myntra, Ramakant was heading online gaming platform Zapak.com. Ramakant has a vast understanding and experience in architecture, design and product management teams for scratch. He holds a B.Tech degree from Indian Institute of Technology Kanpur, India and an MBA in Finance and Marketing from Indian School of Business, Hyderabad.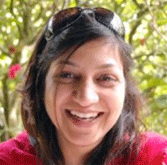 Jo Aggarwal is an ed-tech veteran, mobile-for-development expert, and an entrepreneur. She is currently the founder of Touchkin, a mobile and IoT parent care platform. Earlier, Jo was the Managing Director, International at Pearson Learning Solutions. She has been an expert advisor to McKinsey & Co, and to the National Skills Development Corporation in India.
She is also a senior advisor and part of the founding team of Silatech, a social enterprise supported by the UN, ILO and the World Bank, which uses technology to place a million young people into jobs in the Middle East & Africa.
Jo started her career with the TAS, the leadership cadre of the Tata group where she helped build Tata Interactive into one of the world's largest developers of online learning. Jo has been recognized by the eLearning Center UK as one of the top three thought leaders in eLearning globally. Her work on mobile employability has supported over one million young people, for which she won a Silver at the Stevie Awards as well as the Global Telecom Business Innovation award. Jo is a BTech from IIT Delhi, and an MBA from IIM Lucknow.
Culture at edureka
We are a group of ambitious and fun-loving people who believe that learning is a journey that is complete only when its final destination is a Eureka moment – in your career, in your life, in your future. Everyone here has the desire and drive to make a difference and is committed to Edureka's vision of imparting relevant learning that provides learners an edge over their peers and safeguards their careers.
PRODUCT TEAM
We get to sit at the intersection of technology, business, and design. You will usually find us racking our brains to define the 'why', 'what,' and 'when' of the product that the engineering team will build. And if you don't we would probably be scribbling whiteboards for the next big idea.
---
Marketing TEAM
We get to sit at the intersection of technology, business, and design. You will usually find us racking our brains to define the 'why', 'what,' and 'when' of the product that the engineering team will build. And if you don't we would probably be scribbling whiteboards for the next big idea.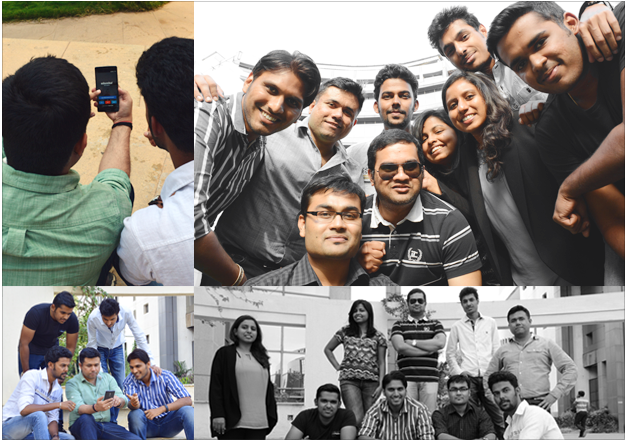 Marketing TEAM
Innovation and customer centricity is integral to Brand Edureka. Using cutting edge marketing tools and strategies to reach out to relevant audiences through online and offline channels, is a mission that is deeply embedded in every team member.
---
Recently, we had a comment on our Facebook page from someone who mentioned that a couple of Edureka courses helped him upskill and bag his dream job. Testimonials like these keep us going, day after day, in our quest to grow the company to unseen heights with innovative marketing.
Vishnu Anand
Content Marketing & Corporate Communications

Sales Team
The Sales team at Edureka is group of professionals who are passionate about learning and unlearning. The team has only one focus i.e. "Customer First". In the Sales Team, we measure our success not on the level of profit we're making today, but on the level of the referrals we're getting today. This team is highly self-motivated, skilled, flexible, has fire in their belly and has executive presence… This is a team of achievers.
Awards and recognition

Ranked #1 in Deloitte's Tech Fast 50 India 2014

Named as one of the 'Coolest Startups of 2015' by Business Today
REASONS TO WORK WITH US
World class team

Get a chance to work with the best in the industry. Rub shoulders with former executives from top companies based out of Silicon Valley, alumni from IIT, IIM, ISB, University of California, University of Chicago. Get mentored by the best brains in the industry.

Creativity & Independence

At Edureka, we encourage you to take ownership and enable you to make your own decisions. Unleash your creativity and bring out the best in you. We don't have managers. We have leaders who are happy to help you grow and reach your goals.

A Collaborative Workplace

Transparency and frankness – two mantras we take very seriously. Collaboration is key and everyone is approachable at all times. To top it up, we are one of the first startups in India to use Facebook@Work, a social tool for collaboration and messaging. So we don't use too much email. Most of our work happens on facebook! And yes, we are quite relaxed about dress codes as well!

Learning – A Way of Life

You have the freedom to explore and evolve. Depending on your interest and aptitude, you can learn, engage and contribute to business, across all levels and verticals. You also have free access to our entire repertoire of courses. We encourage you to up-skill and learn with us.
OPEN POSITIONS
Drop us a mail at jobs@edureka.co. We'll be happy to hear from you.
Alternatively, choose from our list of openings and apply for the one you're ready to take head on.