Nidhi shares her Edureka learning experience and how our Python course helped her gain an edge in her job interviews and land a job.

Sriram speaks about his learning experience with Edureka and how our Hadoop training helped him execute his Big Data project efficiently.

Sabari Abhilash shares his Digital Marketing course experience and how it helped him upgrade his skill-sets to keep up with the changing digital landscape.

Our learner Balasubramaniam shares his Edureka learning experience and how our training helped him stay updated with evolving technologies.

Shyam speaks about his learning experience with Edureka and how our DevOps Certification Training gave him the confidence to make a career shift.

Vinayak shares his Edureka learning experience and how our Big Data training helped him achieve his dream career path.

Ramesh is very knowledgeable on the topics. -One very important observation from Ramesh's classes was he maintains the same speed throughout the session which makes people to re
...
ceive the concepts clearly. Amazing classes, amazing instructor
Read More

Classes were informative and the instructor was able to answer all the queries put forward, the pace was good and the explanations offered were very good. Overall very good teac
...
hing at edureka.
Read More

This has been an excellent class, one of the best I have taken in my life and that's a lot of classes. The instructor is very knowledgeable. He knows UiPath thoroughly. He is al
...
so an excellent teacher, very responsive to student questions. His ability to do demos in real-time is truly amazing. This class has opened my eyes to the many possibilities of RPA. I took it on a lark, thinking that I wanted an RPA overview, What I got was a deep dive and a new direction for my consulting.
Read More

The course was very well structured. The sessions were in good pace and the instructor was knowledgeable too. Overall, A very good learning experience learning RPA.

The RPA course at edureka was very informative with practical examples.Classes were good and thank you for sharing more information about UIPath and I learned a lot of new conce
...
pts. I loved the practical sessions always in the classes.
Read More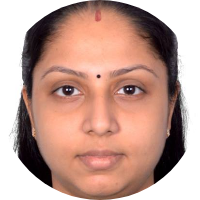 Today I successfully completed Global Certification in service now.Now I am a certified system administrator in ServiceNow.I thank you Edureka for giving a wonderful support fro
...
m the day one I enrolled in online Study.All your Trainers who took the classes are given clear explanation to get the knowledge of the subject which helped me to clear the Certification Exam.
Read More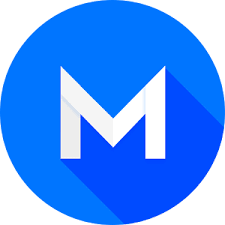 I got full value from Edureka's DevOps course. I had to come out of my comfort zone as I was expecting a lot theory but this had continuous Lab/practice by the trainer in all tr
...
ending tools - GIT, GitHub, Jenkins, Docker, Puppet & Nagios. Trainer was very knowledgeable and helpful. High technical content/slides. Timing was great due to promotion offer for free self-paced Chef & Ansible & Jenkins-indepth modules. Sometimes had to ask trainer to slow down and some install commands were failing at times but these were were minor as I learned how to handle such issues. Am now all set to work/manage with confidence in a DevOps environment. Edureka had also called me prior to the training to capture my needs.
Read More

Thank you so much i was really very helpful. The instructor has good technical knowledge. Thank you once again.

excellent

Thanks for ur support to clear my doubts.

Awesome as usual

Thanks for your help. issue is resolved and i can able to join all these files.VM player is working OK

Hi..this session was good. Krishna was able to understand my problems and provided all solutions of my queries. Thanks

This was fixed very quickly. I was very satisfied with the support provided.

Thanks for quick response!

Simply Superb !!!

Thank you very much for the quick response. You guys rocks.

Good and quick response

Thanks for quick response. I appreciate it.

Awesome Help

I am really very happy with a quick support and response from the entire Edureka team. I feel you guys really provide value for money. Well done!

Nothing more to say but Awesome... Thanks Abhishek.... Thanks Edureka

That was a super quick reply! awesome support! thanks!

Great JOb

Mr. Rahul and Mr. Abhishek provided excellent support.

Abhishek you are very helpful and proactive.

Great job

Thanks edureka for helping me

This topic comes in 4th week but we got it in 1st week itself :( Prompt Help. Thanks.

very prompt response. Appreciate it.

Good support i had with support team. Cleared all my queries and supported well.?

Excellent

Thanks for the quick response