Learner's Story
I implemented a project after the course which won my client's and management's appreciation
I signed up for the DevOps course at Edureka because I had a keen interest in learning the technology. But, the benefit that I got from the course did not end with only skills. I was already working as a Build and Release Engineer at the time of completing the course, following which, I prepared a Proof of Concept for a client and implemented the project with a current customer. My management was very happy with my work and this work subsequently won me a 20% hike!
Edureka filled the gaps in my DevOps knowledge and helped me upgrade my career
I was already working as a System Administrator when I took up DevOps training at Edureka. But, there was so much more that I had to learn in this field. Edureka helped me up-skill and get up-to-date with latest tools such as Docker. After the course, I have been getting many job opportunities and I will be shifting jobs very soon.
Edureka gave me the confidence and skills to take on a DevOps Engineer's role
I was working as a Production Support Engineer when I enrolled for Edureka's DevOps course. I was looking for a training program that could help me gain end-to-end skills in DevOps and I can safely say that I made the right choice. Not only has Edureka's course enhanced my knowledge, but also given me the confidence to step into a DevOps Engineer's role. I am sold on Edureka's training and I'm currently pursuing AWS course with Edureka to take on a new project.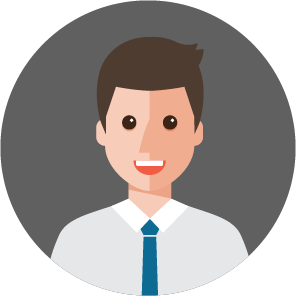 Rajendra Sahu
Senior Software Engineer
I signed up to enhance my skills and left with a career upgrade and hike!
When I signed up for Edureka's DevOps course, I was a Software Engineer looking to enhance my skills in a trending technology. Registering for the course has been one of the best decisions I have taken. Not only was I able to upgrade my skills, but was also able to upgrade my career with a hike and promotion to Senior Software Engineer after completing the course. Glad I listened to my friends who referred me to Edureka!
Program Schedule
DevOps Engineer Masters Program
Structured program curated and taught by industry experts
Select weekend or weekday batches as per your convenience
24 x 7 Support executives just a click or call away
Earn Masters Certificate along with course certificates
Job Outlook

2.4 Million

Career Opportunities
for experienced Devops practitioners in the IT industry
22.00%

Annual growth
in job opportunities for Devops professionals during the last two years, worldwide.
Salary Trend
In Big companies (revenue - exceeding

$1 billion

) median salary for a Devops team of 20 members is

$118,867

. Even small companies pay their Devops staffers an average of

$87,058

.
Top Industries
Demand for Devops experts is increasing in economic sectors which include
Retail
Defense
Healthcare
Business / IT services
Job titles include
DevOps Engineer

Automation Engineer

DevOps Architect

Security Engineer

Integration Specialist
Learning Path - Become an Alpha Geek
Free Elective Courses along with learning path
About the Program
This program follows a set structure with 6 core courses and 5 electives spread across 20 weeks. It makes you an expert in key technologies and tools related to DevOps ecosystem. At the end of each core course, you will be working on a real-time project to gain hands on expertise. By the end of the program you will be ready for seasoned DevOps roles.
Linux Fundamentals
02
Weeks
5
Modules
Course

01

/

06
01

Security Administration

02

Shell Scripting

03

Virtualization

04

User Administration
This training is designed to help you administer applications, configuration, network, DNS, security etc on a Linux Machine
Python Scripting
02
Weeks
5
Modules
Course

02

/

06
01

Functions & OOPs

02

Exception Handling

03

Network Programming

04

Multi-threading

05

GUI Programming
This training will cover concepts of Python and make you expert in developing the code with various data types, conditions and loops.

It will help you to perform operations on variable types using Pycharm, develop applications based on OOPs concept and also develop networking applications with suitable GUI.
DevOps Certification Training
04
Weeks
8
Modules
Course

03

/

06
01

Git

02

Chef

03

Docker

04

Jenkins

05

Puppet

06

Ansible

07

Nagios
This DevOps Training helps you master Configuration Management, Continuous Integration and Continuous Deployment, Continuous Delivery, Continuous Monitoring using DevOps tools.

Tools you will master as part of this training will be Git, Chef, Docker, Jenkins, Puppet, Ansible and Nagios
Docker
03
Weeks
6
Modules
Course

04

/

06
01

Docker Containers

02

Docker Hub

03

Docker Compose

04

Docker Networking

05

Cloud Deployment

06

Docker Configuration
This training will help you master the key concepts of Docker including its architecture, containerization and various operations performed on it.

It also introduces you to several tools that leverage Docker to ease application deployment, continuous integration, service discovery, and orchestration.
AWS Certified DevOps Engineer
06
Weeks
12
Modules
Course

05

/

06
01

CloudFormation

02

OpsWorks

03

CloudWatch

04

EBS

05

Auto Scaling

06

RDS

07

SQS

08

Kinesis
AWS DevOps Engineer - Professional Certification validates your elite technical expertise with provisioning, operating, and managing distributed application systems on the AWS

Edureka's AWS DevOps certification course has been designed to provide you with the advanced technical skills needed to pass the AWS DevOps Pro exam.
Splunk
03
Weeks
6
Modules
Course

06

/

06
01

Configuration

02

Clustering

03

Search & Reporting Commands

04

Visualization & Dashboarding
This training is specially designed to provide the requisite knowledge and skills for Admin and Developer responsibilities of a Splunk expert.

The course encompasses fundamental concepts of Licensing, Indexing, Roles & Authentication, along with advanced topics like Clustering, Reports & Dashboards.
Frequently Asked Questions