Very good and well presented R course. Trainer has a personable style reassuring online participants to learn well which is unique. This helps to learn quickly. Keep it up. Supp
...
ort staff, thanks for your unstinting 24*7 support. Overall very well executed classes
Read More

When I was planning to join the Hadoop course with Edureka, I really thought and questioned myself that can I really attend each class for 3 hours continuously? But I was wrong
...
in doubting the interest level of Online class at edureka!. Every passing week, i wait for the weekend class eagerly in order to learn more and more on Hadoop. I realized that it is not to the listener's credit but definitely to the tutor's credit who ensures that his listener's doesn't feel bore in the 3 hour plus class.
Read More

When I joined edureka!, I started learning Android Application from the scratch and at the end of the course I was able to develop my dream application Droid Remote" and this Ap
...
p works perfectly fine. I can apply the acquired skill on Android at my work to develop smart embedded systems. Thank you the entire edureka Team!"
Read More

It is a good place for someone who really wants to learn Android Quickly. edureka! 24*7 support is really great.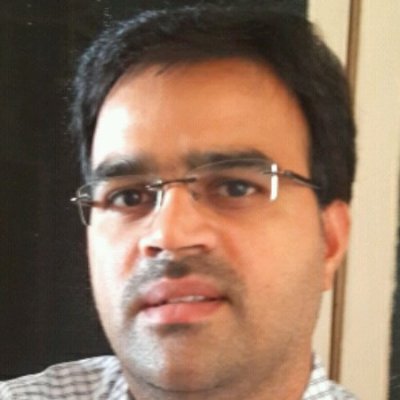 Edureka Data science course provided me a very good mixture of theoretical and practical training. The training course helped me in all areas that I was previously unclear about
...
, especially concepts like Machine learning and Mahout. The training was very informative and practical. LMS pre recorded sessions and assignmemts were very good as there is a lot of information in them that will help me in my job. The trainer was able to explain difficult to understand subjects in simple terms. Edureka is my teaching GURU now...Thanks EDUREKA and all the best.
Read More

I found the big data course from Edureka to be comprehensive, and practical. Course instructor was very knowledgeable, and handled the class very well in terms of making it inte
...
ractive, keeping it interesting, and responding to all questions from students. The support staff was excellent as well, engineers assisted me remotely when I encountered an issue with HDFS even after the course was over. Overall, highly recommend Edureka for big data training and more.
Read More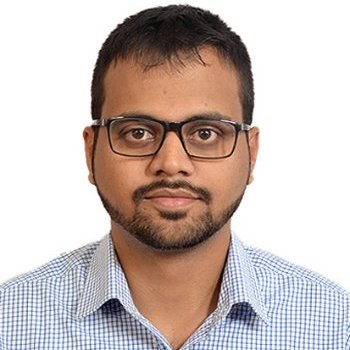 It was a great experience to undergo and get certified in the Data Science course from Edureka. As a working professional, it has not only given me an exposure to the domain, bu
...
t also helped me learn cross technologies and develop an inclination towards it. The trainer had a great hold on the domain, who came with a handy industry experience. Quality of the training materials, assignments, project, support and other infrastructures are a top notch. Definitely a course to undergo if you are a Big Data enthusiast. Thanks Edureka and team! Pleasure being an associate.
Read More

I am an SAP CRM Consultant in Cognizant wanting to learn Salesforce as early as possible and complete Certification. Initially when i called edureka regarding my requirement of
...
completing salesforce training i was a bit skeptical to choose between the local center which offers in house training - then i spoke to one of the edureka reps regarding it - First i taught what he was offering i.e Online Class / Support Team / Study Material n al were just a trick to convert me to a sale - But i was Wrong - he took my requirement seriously and gave me a very convincing plan to complete my certification by the date my company had wanted me to complete it - it was a matter of trust that had payed off for me Now i am a Certified Salesforce Administrator - A Big Thanks to Edureka!
Read More

The course was good and well organized. Thanks edureka! for providing a clear insight to Android Application Development.

The course fulfilled its purpose. Presenter made everyone understand concepts of Hadoop and a clear picture of its functioning.

Perfect is the word. Our instructor for the Java course was really awesome, helped clear every doubt i had. After the session, i felt that it was not my first day of learning Java.

Instructor very kindly replied to our questions with real time scenarios. This actually helped us to understand the concepts quickly.

Hi - I have taken DevOps training with Edureka experience was highlighted. Team responsiveness and ownership was accountable all the ways. Instructor narration on the course fro
...
nt was understandable for scratch learners as well. Course content is well organized with prerecorded, documented, and recorded sessions of completed modules on the site which is the beauty of edureka. The course content is available for lifetime, other most good one is you can avail the course anytime, even after completion of course or missed classes. I personally recommend the people, whoever wants to go with Edureka courses. Another one, support people respond your queries very promptly. Kudos to team! Keep going with the same pace and with new, innovative thoughts ahead.
Read More

Person whom i spoke for clarification was awesome.

Hi edureka team, Priyanka helped me with exactly what i am looking for. You have got an awesome support team and I really appreciate. thank you for all the support, looking forw
...
ard for the exhaustive hadoop learning. thanks Venkat.
Read More

Very much impressed with your support quality and information. Keep it up. Will definately now suggest my colleagues about Edureka.

This is one of the most professionally managed process.I had all my concerns answered on time in a very proactive manner.

Damini provided excellent support assistance.

I truly appreciate the edureka support team( Satyam, Priyanka to name a few) for their commendable job in providing technical help to hadoop trainees . Please keep up the great
...
Work! Thanks again.
Read More

It's always easy to discuss the problems or resolve the issues using webinar. Thanks to Priyanka for resolving my issue.

Too good. Never expected the response so fast...

Appreciated your explanation.. Thank you priyanka.

Thanks a lot for helping me debug the problem. I was using a different version of Hadoop jar to create my wordcount MR program.

Dear Support team, Thank you very much for assisting me in hadoop installation. But I was away for some time on my job assignment and could not focus much on replying to the SR
...
and i am also not very sure yet i am able to work on hadoop environment. It will be great help if you could quickly assist me online via remote desktop connection or thru TeamViewer.
Read More

Hats off to your professional standards and Customer Support which is a rare commodity these days !

Good.

I am pleased with the support that edureka is providing. I am consistently getting the best response from you guys so far. Awesome!!!

I appreciate the prompt response...very nice

Excellent

thanks for the help

Fantastic program!!

Thank you Very Much, Abhishek! I was going in circles and trying so hard to do it on my own. Thanks for quickly checking that the Ubuntu and Hadoop i installed is not good and h
...
elping me with it. Thanks for guiding me through the process.
Read More

Thanks for quick help. :)

Thank you for the quick response :)

I was not able to correlate structured data to well-defined mobile bills. What an awesome example!

Amazed with the kind of support on offer from edureka.

Hats offff

Thanks for quick response

Thank you Edureka:)