Vinayak shares his Edureka learning experience and how our Big Data training helped him achieve his dream career path.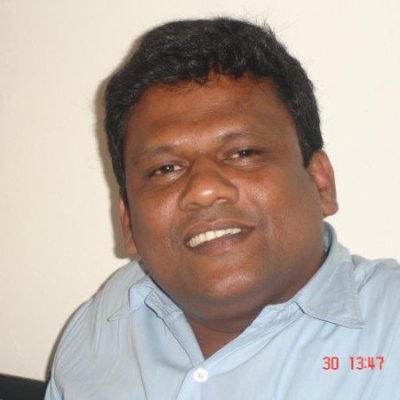 I love Edureka Courses since It has evolving content (Trending technologies are keep evolving as online training provider - needs to deliver latest updated content.) in the cour
...
se. It was started with Hadoop 1 and now evolved to Hadoop 2 (yarn). It was started with spark 1.2 now evolve to 1.6. The best part is students are getting latest content without any extra cost. Thanks for Edureka life time access. Edureka has top notch faculties deliver the course very interactively. They teach all their experience. Edureka courses nothing but learning from the expert in other side and we sitting in our place without any commuting. Edureka support is ultimate. Any question, any help they will do it for 24/7. For testing just call their support at 2 o' clock in night. You will get immediate response.
Read More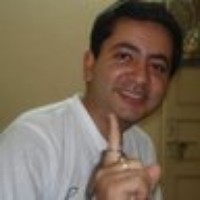 I have been subscribing to Edureka's courses for almost a year now, primarily related to Big Data and Data analytics. These courses have helped me to gain that competitive edge
...
which is required at the job. Also, their courses cover a breadth of topics and range from computer programming languages like Java to Data Visualisation. There is also constant updation done on these courses, and you can talk to their support staff at any time for any assistance. I found the faculties very knowledgeable, and all the courses that I enrolled in were delivered in a very detailed and professional manner. For any person looking for online training, I can recommend Edureka without hesitation.
Read More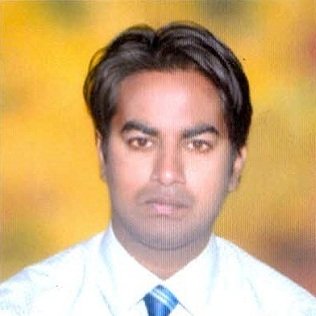 I am thankful to Edureka which is one of the best Educational organization. I have undergone two highly rated courses (Big data and Hadoop, Spark and Scala). Now i am doing well
...
with the stuff learnt, after getting certified for big data and hadoop, I'm getting many offers from many companies. After the great experience of learning hadoop technology, I am now keen to enroll for Data science course. I hope i get the same learning experience which i got while undergoing my previous courses. I heartily thank edureka for helping me to make my career. The overall team [Trainers, support team, online support team] is the best.
Read More

Nidhi shares her Edureka learning experience and how our Python course helped her gain an edge in her job interviews and land a job.

Sriram speaks about his learning experience with Edureka and how our Hadoop training helped him execute his Big Data project efficiently.

Sabari Abhilash shares his Digital Marketing course experience and how it helped him upgrade his skill-sets to keep up with the changing digital landscape.

Our learner Balasubramaniam shares his Edureka learning experience and how our training helped him stay updated with evolving technologies.

Shyam speaks about his learning experience with Edureka and how our DevOps Certification Training gave him the confidence to make a career shift.

Ramesh is very knowledgeable on the topics. -One very important observation from Ramesh's classes was he maintains the same speed throughout the session which makes people to re
...
ceive the concepts clearly. Amazing classes, amazing instructor
Read More

Classes were informative and the instructor was able to answer all the queries put forward, the pace was good and the explanations offered were very good. Overall very good teac
...
hing at edureka.
Read More

This has been an excellent class, one of the best I have taken in my life and that's a lot of classes. The instructor is very knowledgeable. He knows UiPath thoroughly. He is al
...
so an excellent teacher, very responsive to student questions. His ability to do demos in real-time is truly amazing. This class has opened my eyes to the many possibilities of RPA. I took it on a lark, thinking that I wanted an RPA overview, What I got was a deep dive and a new direction for my consulting.
Read More

The course was very well structured. The sessions were in good pace and the instructor was knowledgeable too. Overall, A very good learning experience learning RPA.

The RPA course at edureka was very informative with practical examples.Classes were good and thank you for sharing more information about UIPath and I learned a lot of new conce
...
pts. I loved the practical sessions always in the classes.
Read More

Thanks for your support with Pig installation

I would like to thank everyone at Edureka for supporting me through this Hadoop journey. It has been a wonderful experience. I specially thank Chaitan, Vineet, Priyanka, Abhishe
...
k, Jayakrishna, Satya and each & everyone who has directly or indirectly contributed. Please convey my Best Regards to the team. And hey! Wait! we are not done. I am gonna reach out to you for some guidance on Cloudera certification in a week or two. Again, Many Thanks and Have a Great Day! PS: this ticket can be closed
Read More

Abhishek - Appreciated your help

Great support from edureka..

It's really excellent learning experience and support from Edureka.

Very happy with the solution.

Thank you very much anamika.. She called me when my question was not clear and asked me want i was looking exactly... and provided the answers to my quires....We expect this typ
...
e of response.. Once again thank you Anamika and Edureka
Read More

Anamika has been very helpful, patient and resourceful. Thank you once again. cheers

My experience is really good. I am enjoying the training currently underdoing on Hadoop. Thank you.

Anees you are such a THOROUGH professional. Thanks a lot.

We had a lengthy discussion of around 40 minutes and this guy was able to solve all of my queries. Appreciate the effort made by him. Thank you very much.

Good that you took control over my system, explained things I have to do, corrected the things and all.

Very Nice and precise answers

great help and very quick in response

Thanks for providing the good information regarding coveriance.

Thanks to Abhay for helping me out with understanding the code. I am able to understand various scenarios now. Also, he repeatedly called / logged in to webinar when my internet
...
was getting me logged out intermittently. I much appreciate the patience and the good walk through of code!
Read More

amazingly quick response and super friendly

Give you guys Thumbs up. Great service. thank you

Really prompt with response and very helpful , thanks Edureka . I will recommend to as many people as possible.

Good communication and explanation about scheduled classes.more supportive for students ..keep it good job...

Team has worked diligently and gave me proper updates. Appreciate their help and support.

Thank you so much i was really very helpful. The instructor has good technical knowledge. Thank you once again

Thanks so much Damini!,You guys are Awesome!! I look forward enrolling for future courses with Edureka! Thanks for triaging the request at such a short notice.

I appreciate this will give me lot of time to study and prepare for Cloudera Certification.

This really helped . although i had to make some changes to find the path but the support was awesome .

Priyanka provided excellent support