'Hadoop' is one of the most trending topics in the IT world and within a short period of time, Hadoop has grown massively and has proved to be useful for a large collection of diverse projects. The Hadoop community is fast evolving and has very prominent role in its domain. Doug Cutting, the founder of Hadoop, believes that the future will be the one where Hadoop will be used extensively and increasingly. As Hadoop has become popular because of its ideal way to do transaction processing, search and analysis it is also used to analyze structured data, semi-structured data and unstructured data.
With the advent of Hadoop, there comes the need for professionals skilled in Hadoop Administration. Here is why it is absolutely imperative to go for Hadoop Administration course.
Surging Big Data/Hadoop Market: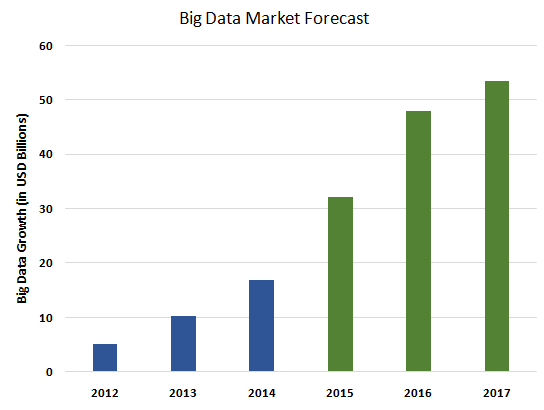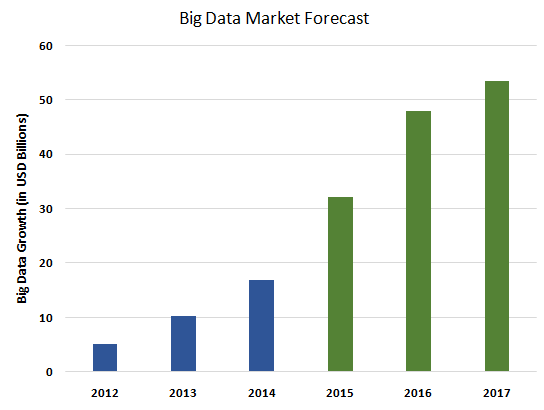 The current market trend and the future market forecast sheds a positive light on Hadoop.
Here are some predictions for Hadoop By Gartner, IDC, Allied Market Research & Marketand Market:
Hadoop is expected to be even more prevalent in coming years.
The key prediction in this report is that Hadoop is a widely acclaimed analytical tool.
Companies have combined Hadoop with other databases to be used in different ways for Big Data analysis.
Allied Market Research has forecasted that the $2 billion Hadoop ecosystem in 2013 will rapidly grow to $50 billion by 2020.
According to the market research consultancy Marketsandmarkets.com, the global Hadoop and Big Data analytics market is poised to surge from $1.5bn in 2012 to a predicted $13.9bn by 2017
Increased Implementation of Hadoop Equals Increased Need for Hadoop Administrators:
Companies big and small, in established industries and in start-ups are adopting Hadoop. Even if there are organizations that haven't implemented Hadoop yet, know that any production cluster larger than 20-30 nodes requires a full time administrator. Hence, there is a need for professionals with Hadoop Administration skills.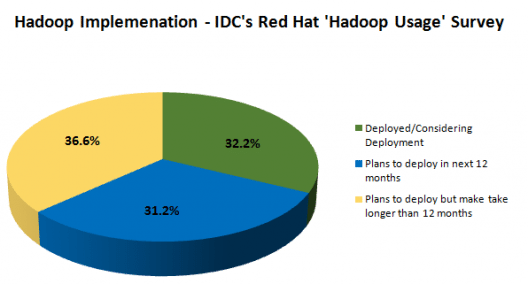 Rob Bearden, CEO of Hortonworks, expects to see 80% of enterprise data move to Hadoop, over the coming years. And in a recent survey, IDC questioned companies about their strategies for implementing Hadoop and the results indicated that Hadoop is prime candidate for enterprises looking for a Big Data solutions. From the survey, it is evident that within the next 2 years, 99% of the surveyed companies would have implemented Hadoop.
Pay Package:
Here's a look at salaries of different DBAs and let's see how they compare with each other.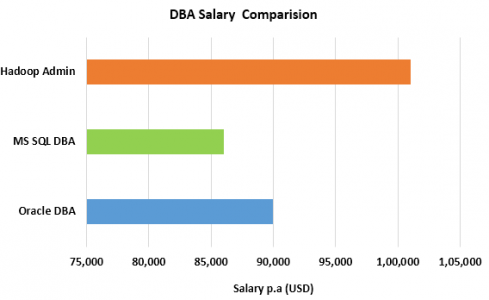 When it comes to pay package for DBA, Hadoop admins are leading the race. This coupled with the fact that Big Data is here to stay and that it dominates top paying skills, it an apt time to up-skill with Hadoop administration and accelerate your career.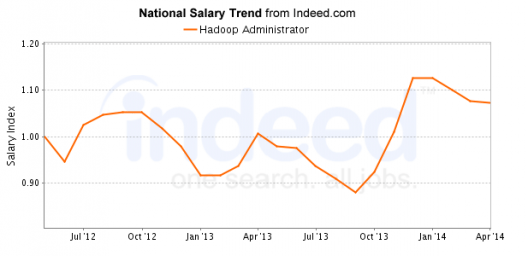 Job Trends:
The increased implementation of Hadoop is generating numerous job opportunities. Even the Technology jobs site Dice has reported that Hadoop is one of the hottest skills on its board.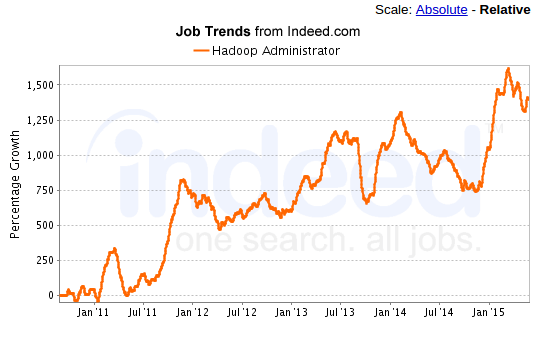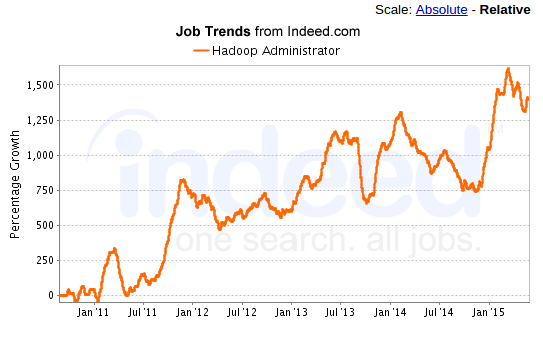 As the companies are moving to Big Data, the needs for Hadoop Skilled professionals are evident. The professionals with Hadoop administration skills are much in demand just like Hadoop Developer skills. And the skill gap exists for Hadoop administration skills as well.
On any given day, there are more than 1,500 openings for people with Hadoop skills listed on Dice.com. There has been a 35% hike in Hadoop-related positions compared to last year. Shravan Goli, President at Dice, affirms the same saying, "Hadoop, being the centre of gravity with respect to big data technologies, is experiencing this enormous growth."
Companies looking for Hadoop Administrators:
Did you know that top companies are looking for professionals with Hadoop Admin skills? Here's a list of some of the organizations looking for Hadoop Administrators:
GE Corporate
McAfee
McGraw Hills
Teradata
Verizon
Citi
Macys
Expedia
Sony Electronics
Comcast.
Update yourself with the necessary skills and get hired by these top companies. You can get a better understanding of the Hadoop concepts from the Hadoop Admin Course in Pune.
Got a question for us? Please mention them in the comments section and we will get back to you.
Related Posts:
Get Started With Hadoop Administration