Big Data and Data Science is an employment boom across different industries. Today, Data Science and Big Data technologies are adopted by organizations of all types. Therefore, Data Science and analytics is not subjected to one particular background or field. To get in-depth knowledge on Data Science, you can enroll for live Data Science with Python certification training by Edureka with 24/7 support and lifetime access.
Professionals from all verticals are moving to analysis by learning Data Science and Big Data technologies. So, if you are wondering if you can take a Data Science Tutorial or not, then you should not miss reading further from here.
We have discussed why one should enroll for Data Science Course and the advantages that comes with Data Science training. Now, without further delay, let us take a look at – Who all can take up a Data Science Tutorial?!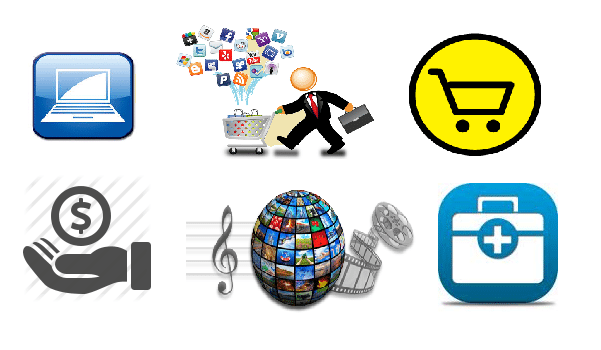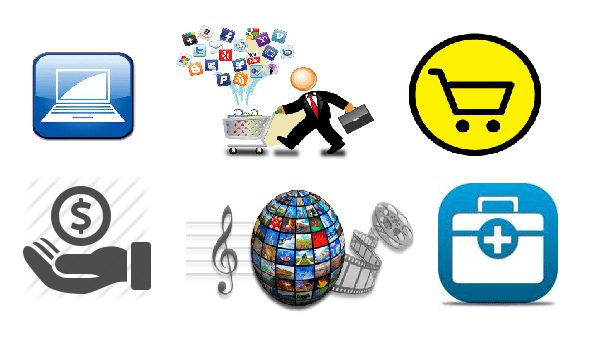 IT Professionals:
Data Scientists are the new IT Rock Stars. Yes, a huge bunch of IT professionals are moving from programing and development to analytics. IT professionals come with computer knowledge and the fact that their skills are transferable is the biggest reason for them to be fascinated about Data Science. Not only that, but this perfect deviation in the career is going be rich and rewarding.
Marketing Professionals:
Big Data is a big problem for all the top brands in the market today. All the data that is flowing from weblogs, social media, smart phones etc. is unmanageable for the brands to capture and process within the traditional database systems. But, the future says that Big Data is the next frontier for innovation and competitive advantage and productivity. Therefore, organizations are adopting Big Data and Data Science technologies for data mining and management.
Therefore, it is evident that marketing professionals with Data Science skills are preferred, hired and paid more than others.
Retailers:
Retail is the sector that has the highest potential for Big Data and professionals with Big Data and Data Science skills. It has been confirmed by the IDC Research firm that retailers are looking at Big Data Analytics to derive business benefits. And also, organizations can bring together both online and offline data long with conversations and interactions to better understand the factors that drive the shoppers.
Top retailers are putting a lot of money into analytics, but what they don't have is proper talent to back up their funding.
Finance Professionals:
Banks, insurance companies, investment companies and other financial bodies harness large volume of data from various sources like transaction details, Real-time market feeds, customer-service records, correspondence and social media posts and existing data base of customers.
Many finance firms are facing challenges in terms of putting Big Data to work. Due to privacy and security reasons, these firms are reluctant to adopt the cloud based Big Data infrastructure.
Considering these aspects, this sector tops the list of all those who want Big Data and Data Science talent.
Media and Entertainment:
Media and Entertainment involves huge population when compared to other sectors. It can also be said that it is a popular sector than any other today. The fact is that the world is prone to internet. Thus, the flow of data here is comparably huge. And, also mining this data is a crucial thing, which calls for Big Data and Data Science experts.
Healthcare Professionals:
Healthcare is also one of those sectors which are Big Data dependent. From where does healthcare have so much data coming from?
The data comes from various sources like Electronic Medical Records (EMR), labs, imaging systems, medical correspondences, claims, databases and finance. Therefore, Big Data and Data Science play a major role in the healthcare sector.
We have only touched a handful of industries and professionals who are and can learn Data Science. Today, any business that comes to your mind is Big Data based. So, the reach is endless.
How can a Data Science Tutorial do the magic? Let's take a look at it:
A proper guidance and a systematic way of learning are essential to master a technology/skill. Data Science Tutorial plays a vital role in 'making of Data Scientists'. Data Science Tutorial extends the following help: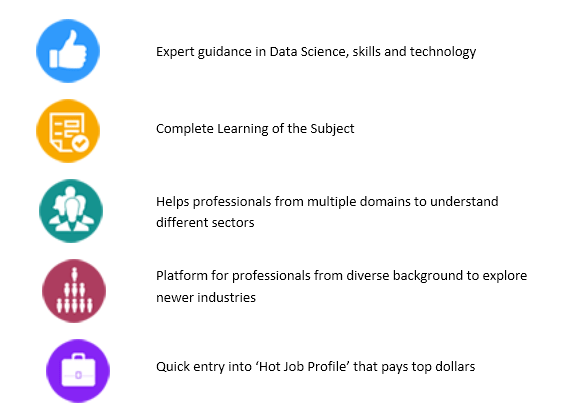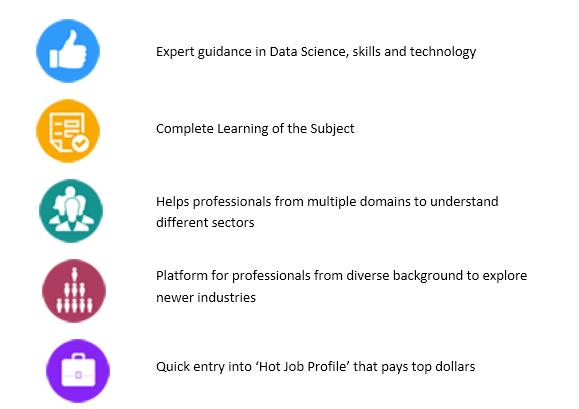 The very old saying – "Make hay while the sun shines" sounds apt here, where Big Data and Data Science are the shining skills and technologies at present with a bright future. It will be wise for professionals to learn it right away and have wonderful career that promises to last till the long run.
Passionate about becoming a Data Scientist, take a look at some of our blog posts, that provide comprehensive information on it:
Different Job Titles for Data Scientists
Difference between Data Scientist & Data Analyst
Edureka has a specially curated Data Science course which helps you gain expertise in Machine Learning Algorithms like K-Means Clustering, Decision Trees, Random Forest, Naive Bayes. You'll learn the concepts of Statistics, Time Series, Text Mining and an introduction to Deep Learning as well. New batches for this course are starting soon!!