In today's Big data and the cloud-centric world, it becomes very important for the organizations to harness their enterprise information. Talend is an open source software integration platform helps you in effortlessly turning this data into business insights. The ever-growing demand for Talend Certification today is proof of its worth in the market. Through this blog on what is Talend, I will give you an introduction to Talend ETL Tool.
Let's take a quick look at the topics I will be discussing in this what is Talend blog:
What is Talend | Talend Tutorial for Beginners | Edureka
This video on will give you the complete insight of its various products and how it is being used in the industry.
What Is Talend?
Talend is an open source data integration platform. It provides various software and services for data integration, data management, enterprise application integration, data quality, cloud storage and Big Data. Talend first came into the market in 2005 as the first commercial open source software vendor of data integration software. In October 2006, it launched it's very first product – Talend Open Studio which is currently known as Talend Open Studio for Data Integration. Since then, it has released a wide range of products which are used quite favorably in the market.
Talend is considered to be the next generation leader in the cloud and Big Data integration software. It helps companies in taking real-time decisions and become more data-driven. Using this technology, data becomes more accessible, its quality enhances and it can be moved quickly to the target systems.
For your ease of understanding I have listed down some of the intriguing features of Talend products:
Faster Development and Deployment: Talend automates tasks and further maintains them for you.
Less Expense: Talend provides open source tools which can be downloaded free of cost. Moreover, as the processes speed up, the development costs reduce considerably.
Future Proof: Talend is comprised of everything that you might need to meet the marketing requirements today as well as in the future. So, it's very less likely to go out of the market anytime soon.
Unified Platform: Talend meets all of our needs under a common foundation for the products based on the needs of the organization.
In the next section of this blog, we will take a look at the various products released by Talend.
Talend Products
Talend Platforms

Talend Enterprise

Talend Open Studio
Among all these products, the most used products are Talend Open Studios, as they are available free of cost and anyone can download and use them easily.
Advantages Of Talend
Let me now list down few of the advantages: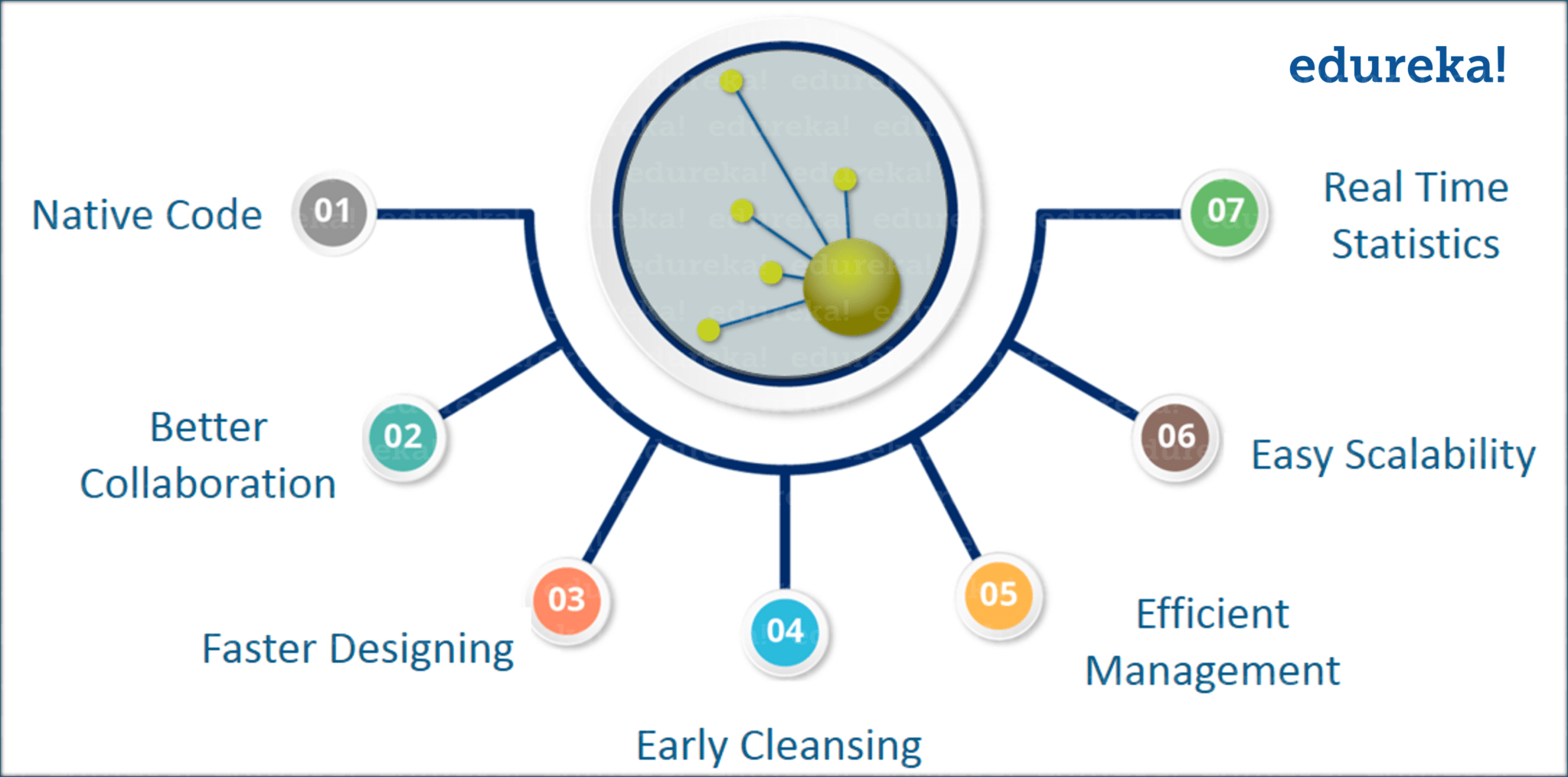 Now that, you know what is Talend and what are its advantages, let's see how it helps out organizations in real life.
Real-Life Use Case

Industry: Retail and E-Commerce
About:
Groupon is an American e-commerce marketplace, which connects subscribers with local merchants by offering various activities, travel, goods, and services in 15 countries worldwide. By March 2015, it was already serving around 48.1 million active customers and featured in more than 425,000 active deals globally in 48 countries. Groupon's business model has reformed the companies' way of reaching out to new customers. Irrespective of the reasons, Groupon reaches out to more people, that too more directly and quickly compared to any other medium.
Challenges:
The business activities of Groupon majorly rely upon its IT infrastructure. The exceptional growth of the company in a span of just a few years ended up in putting a considerable amount of pressure on its IT infrastructure.
The enormous amount of data which is said to be the lifeline of Groupon became a huge challenge to deal with. On an average, the company had to process around one Terabyte of raw data every day, that too in real time.
Moreover, they also had to store this processed information across various databases.
Where has it Helped:
Groupon uses Talend's Data Integration products for importing the raw data from different sources to the data warehouse, then transforming it into the desired format and then exporting it to various target systems.
How it actually works?
From over 30 countries, Groupon gathers the customer data, which is loaded into the data warehouse using the Talend integration platform. Groupon handles millions of transactions per day with the help of an OLTP solution which runs on a PostgreSQL database. The platform then replicates data from the OLTP system to the Teradata warehouse after every 5 minutes interval. Along with this, the customer data is also loaded from different data sources to the Salesforce CRM solution. On an hourly basis, this data is further synchronized with the data warehouse in order to ensure that Groupon always has a single source of truth.
So, the ultimate objective of the Talend integration platform is to import data from various sources like CRM, e-mail marketing, and OLTP systems, and move it to the data warehouse as swiftly as possible. This aggregated data is then made available to the sales team to support strategic decisions.
Result:
1 TB of raw data is being processed in real time and stored in various target systems every day
1,000 data integration jobs are executed on a daily basis using ETL processes
In every 5 minutes, Talend updates the data warehouse with the OLTP system data
"With Talend, we analyze 1 terabyte of customer data in real time which helps us identify
trends as they emerge."
-Rafael Herrera, Head of BI International, Groupon GmbH
This brings us to the end of this blog. I tried my best to keep the content short yet informative. Hope you enjoyed reading it.
If you found this blog, relevant, check out the certification training by Edureka, a trusted online learning company with a network of more than 250,000 satisfied learners spread across the globe. The Certification Training course helps you to master Talend and Big Data Integration Platform and easily integrate all your data with your Data Warehouse and Applications, or synchronize data between systems.
Got a question for us? Please mention it in the comments section and we will get back to you.