The term hacking has been around for a long time now. The first recorded instance of hacking dates back to the early 1960s in MIT where both the terms, 'Hacking' and 'Hacker' were coined. Since then, hacking has evolved into a broadly followed discipline for the computing community. In this "What is Ethical Hacking" article, we are going to go through the fundamentals of Ethical Hacking!
The following topics are discussed in this blog:
What is Ethical Hacking? | Ethical Hacking for Beginners | Edureka
This Edureka video on "What is Ethical Hacking" will give you an introduction to Ethical Hacking. This is a beginner's tutorial covering all the fundamentals of Ethical Hacking.
What is Ethical Hacking?
Definition: Ethical hacking involves an authorized attempt to gain unauthorized access to a computer system, application, or data. Carrying out an ethical hack involves duplicating the strategies and actions of malicious attackers. This practice helps to identify security vulnerabilities which can then be resolved before a malicious attacker has the opportunity to exploit them.
Hacking is the process of finding vulnerabilities in a system and using these found vulnerabilities to gain unauthorized access into the system to perform malicious activities ranging from deleting system files to stealing sensitive information. Hacking is illegal and can lead to extreme consequences if you are caught in the act. People have been sentenced to years of imprisonment because of hacking.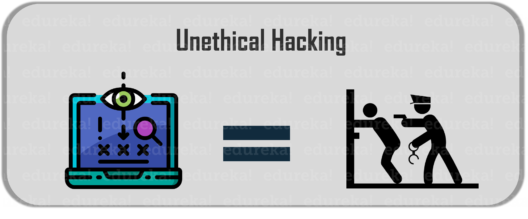 Nonetheless, hacking can be legal if done with permission. Computer experts are often hired by companies to hack into their system to find vulnerabilities and weak endpoints so that they can be fixed. This is done as a precautionary measure against legitimate hackers who have malicious intent. Such people, who hack into a system with permission, without any malicious intent, are known as ethical hackers and the process is known as ethical hacking.



So now that we know what exactly ethical hacking is, and who ethical hackers are. Go through our Ethical Hacking Course to explore more about ethical hacking. This course will teach you the most current hacking techniques, tools, and methods that hackers use.
Join the elite cybersecurity professionals and boost your career with CISSP Certification.
Key Benefits of Ethical Hacking?
To learn about ethical hacking, it is important to understand the mindset and techniques of both black hat hackers and ethical testers. This knowledge can be applied by security professionals across various industries and sectors, including network defense, risk management, and quality assurance testing.
The primary benefit of learning ethical hacking is the ability to improve the security of corporate networks by identifying and correcting vulnerabilities. Understanding how hackers operate can help network defenders prioritize risks and implement effective remediation strategies. Additionally, obtaining training or certifications in ethical hacking can be beneficial for those looking to enter the security field or demonstrate their skills and expertise to their organization.
Gain valuable insights into the Cyber Security industry and prepare for a successful career path during this Cybersecurity Internship.
You have now understood who ethical hackers are and what ethical hackers do. Now, let's see the different types of ethical hackers that are commonly seen.
Let's go over the different types of hackers.
What are the types of Hackers?
Hackers can be segregated according to their intent.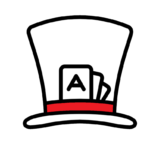 It is another name for an Ethical Hacker. They hack into a system with prior permission to find out vulnerabilities so that they can be fixed before a person with malicious intent finds them.
Black Hat Hacker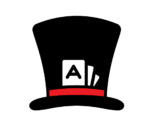 They are also known as crackers, who hack in order to gain unauthorized access to a system & harm its operations or steal sensitive information. It's always illegal because of its malicious intent which includes stealing corporate data, violating privacy, damaging the system, etc.
Grey Hat Hacker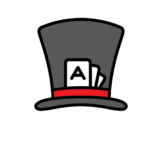 They are a blend of both black hat and white hat hackers. They mostly hack for fun and exploit a security weakness in a computer system or network without the owner's permission or knowledge. Their intent is to bring the weakness to the attention of the owners & earning some bug bounty.
Find out our Ethical Hacking Course in Top Cities
What are the different types of hacking?
Now that we have discussed the various types of Hackers, let's go over the different types of hacking. We can segregate hacking into different types depending on what the hacker is trying to achieve.
Website Hacking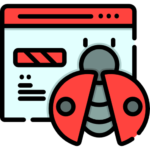 Hacking a website means taking unauthorized control over a web server and its associated software such as databases and other interfaces.
Network Hacking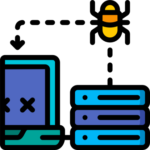 Hacking a network means gathering information about a network by using tools like Telnet, NS lookup, Ping, Tracert, Netstat, etc. with the intent to harm the network system and hamper its operation.
Email Hacking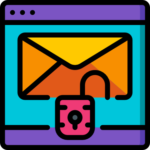 This includes gaining unauthorized access to an Email account and using it without taking the consent of its owner for sending out spam links, third-party threats, and other such harmful activities.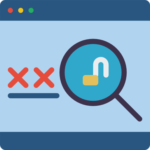 This is the process of recovering secret passwords from data that has been stored in or transmitted by a computer system.
Computer Hacking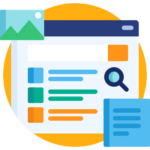 This is the process of stealing computer IDs and passwords by applying hacking methods and getting unauthorized access to a computer system.
What's the process of hacking?
Ethical hacking involves simulating an attack on an organization's IT assets in order to evaluate the security of those assets. The goal is to gather as much data as possible through reconnaissance and then use that data to scan the assets for vulnerabilities. Both automated and manual testing methods may be used in this process, as even advanced systems may have weaknesses that can be exploited. Once vulnerabilities are discovered, ethical hackers may demonstrate how they could be exploited by malevolent actors. Some common vulnerabilities that ethical hackers have encountered include:
Injection attacks

Broken authentication

Security misconfigurations

Use of components with known vulnerabilities

Sensitive data exposure
After completing the testing process, ethical hackers create a comprehensive report outlining any vulnerabilities that were discovered, along with recommendations for how to fix or mitigate those vulnerabilities. This report may include details about the steps that were taken to exploit the vulnerabilities, as well as recommended remediation actions.
Skills and Certifications of an ethical Hacker
Ethical hackers should possess a diverse set of computer skills and may specialize in a particular area within the ethical hacking domain. To be effective in their roles, ethical hackers should have
Expertise in scripting languages.

Proficiency in operating systems.

Thorough knowledge of networking.

A solid foundation in the principles of information security.
Some of the most well-known and acquired certifications include:
These certifications are some of the most commonly requested qualifications for jobs in these fields. Edureka provides training for some of these certifications and also has master's programs that in themselves can help you get a job. To know more about this, click here.
What are the Limitations of Hacking?
Ethical hacking has certain limitations that set it apart from malicious hacking.
One key limitation is the defined scope of the testing, which means that ethical hackers cannot go beyond a certain boundary in order to make an attack successful. However, it may be appropriate to discuss potential attacks that fall outside of the defined scope with the organization.
Another limitation is the availability of resources, such as time and budget, which may be more constrained for ethical hackers than for malicious hackers.
Additionally, ethical hackers may be required to adhere to certain restrictions on the methods they can use, such as avoiding test cases that could cause servers to crash (e.g., denial of service attacks).
Okay, guys, this brings us to the end of this "What is Ethical Hacking?" blog. This is the first blog in a long list of ethical hacking blogs that I'm going to publish. For more information regarding cybersecurity, you could check out my other blogs. If you have any doubts or queries regarding this particular article, leave a comment in the comments section below!
If you wish to learn Cybersecurity and build a colorful career in cybersecurity, then check out our Cyber Security Course Online which comes with instructor-led live training and real-life project experience. This training will help you understand cybersecurity in-depth and help you achieve mastery over the subject.
You can also take a look at our newly launched course on CompTIA Security+ Training Course which is a first-of-a-kind official partnership between Edureka & CompTIA Security+. It offers you a chance to earn a global certification that focuses on core cybersecurity skills which are indispensable for security and network administrators.
Learn Cybersecurity the right way with Edureka's Master's in Cybersecurity program and defend the world's biggest companies from phishers, hackers and cyber attacks.