Business Analytics refers to the study of data through statistical analysis, forming predictive models, applying relevant optimization techniques and further communicating these derived results to customers, business partners, and college executives. It adopts quantitative methods and evidence is required for data to build certain models for businesses and make profitable decisions. Thus, Business Analytics majorly depends on and uses Big Data.
Understanding Business Analytics
Business Analytics is the procedure through which information is dissected after studying past performances and issues, to devise a successful plan for the future. Big Data or large amounts of data is used to derive solutions.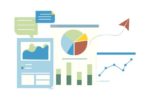 This method of going about a business or this outlook towards building and sustaining a business is vital to the economy and industries that thrive in the economy.
Uses and Benefits of Business Analytics
Business Analytics is adopted by companies to facilitate data-driven decisions. The insight that is arrived at with the help of business analytics enables companies to optimize their various processes to provide even better results and thus achieve a competitive advantage over others.
To carry out data mining and exploring new data to find new patterns and relationships.
To carry out statistical and quantitative analysis to provide explanations for certain occurrences.
Deploy predictive modeling to predict future outcomes.
Find out our Business Analyst Course in Top Cities
How can Business Analytics help your Business?
Streamlined processes and optimization of processes that is witnessed in businesses and organizations owe their existence to the implementation of analytics. Three of the most important goals that companies acknowledged with the adoption of data analytics were the ability to reduce costs, increase profitability and improved risk management.
Identifying Business Opportunities
It is true that analyzing data increases productivity and efficiency, but also lends to finding new opportunities which could have been otherwise overlooked. Thus, businesses unknowingly rely on intelligence for their potential growth. Models are based on data analytics which gives an insight into the customer's buying behavior and pattern which can help in devising strategies for the company.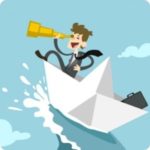 Based on this, analytics can help to identify and thus rectify areas of concern based on the derived reading of the data. Nowadays, Big Data is also being used in HR to recruit candidates that fit into the respective company's culture and workplace. This is possible due to a careful assessment of the candidate through the collected data.
Improved Customer Targeting Strategies
There is a lot of information available on the web that can be used for predictive analytics which can identify a customer's experience and importance with a particular brand or company. Buyer instincts and patterns can help the company delve into the minds of their customers through examining buying behaviors, internet browsing habits and incorporating that information as well as implementing them into your strategies.
Improved Internal Processes
A company or business can have an insight and a clear view of their own system and identify what they are doing efficiently and what can be improved within their organizations. After identifying a problem, analysts can provide answers to essential questions like:
What caused the problem? – through

Reports

Why did it happen? – through

Diagnosis

What can be expected in the future? – through

Predictions
Thus, data analysis helps you with the correct approach to your business.
Business Analytics Tools and its Benefits
The most common and popular Business Analytics tools used in the market are:
Sisense

Clear Analytics

Pentaho BI

MicroStrategy

QlikView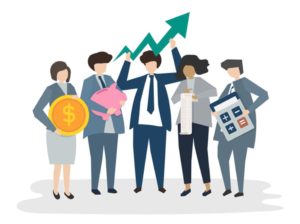 The significant insight that is achieved by Business Analytics tools helps companies to determine and automate business processes. Their advantages are:
It lends to efficient tracking and monitoring of businesses which allows companies to face complex challenges with more ease.

It offers market insights based on which a company can derive its competitive advantage by analyzing its competitors. Most importantly, you can educate yourself with the latest consumer trends and identify potential new markets.

Relevant and successful marketing strategies can be devised through predictive analysis by gathering predictions about market conditions and simultaneously working towards the best possible outcomes.

The success and failure of a company's strategy can be explained and analyzed through quantitative and statistical analysis.
Applications of Business Analytics
Marketing – Business Analytics helps in the marketing field as it correctly studies consumer behavior and market trends. In addition, companies can thus base their strategies on this vital information and identify their target audience as well as identify new markets to penetrate.

Finance – In the field of finance, business analytics tools can help companies to uncover vital insights on stock performances by processing vast amounts of data.

Human Resources – HR professionals are turning to business analytics tools to conduct background checks on candidates and get relevant valuable information.
The Power of Information
Competitive edge and advantage can be established only by exploiting uniqueness and capitalizing on a USP. Every organization can and has ways to capitalize on their uniqueness by taking advantage of their most promising resource, which is the data they possess. Amassing this volume of data and dealing with it is always a challenge in society as well as in an organization. Data should be dealt with smartly and efficiently. The ability to carefully select information possessing value is of crucial importance. In short, the application of analytics is required.
Companies and organizations owe people who can deal with this deluge of data as this requires a lot of time and effort. Applying analytics requires a high level of agility and is a competitive advantage in itself. Organizations can be entirely transformed with the ability to quantify, measure, analyze and deliver the value that is extracted from this data.
Edureka has a specially curated Data Analytics Master Program that will make you proficient in tools and systems used by Data Analytics Professionals. It includes in-depth training on Statistics, Data Analytics with R, SAS, and Tableau. The curriculum has been determined by extensive research on 5000+ job descriptions across the globe.
If you wish to learn Power BI and build a career in data visualization or BI, then check out our Power BI Certification Training which comes with instructor-led live training and real-life project experience. This training will help you understand Power BI in-depth and help you achieve mastery over the subject. Also, Take your career to the next level by mastering the skills required for business analysis. Enroll in our Business Analyst Course today and take the first step towards a fulfilling and lucrative career.
Got a question for us? Please mention it in the comments section of this article and we will get back to you.