You might have heard of a saying "A good First Impression can work Wonders". Well, your resume is often the first impression a potential employer has of you. So, to make that first impression, it is imperative that your resume stands out from the rest of the crowd. In this article, you will learn to build a Web Developer Resume, that will help you stand out from the cut-throat competition for job roles in Web Development. Web Developer Certification is an essential asset for you to stand out from the rest of the crowd.
We will discuss the following topics in this article:
Who is a Web Developer?
Web development is basically the tasks associated with developing websites for hosting via intranet or internet. The web development process involves web design, web content development, client-side/server-side scripting and network security configuration.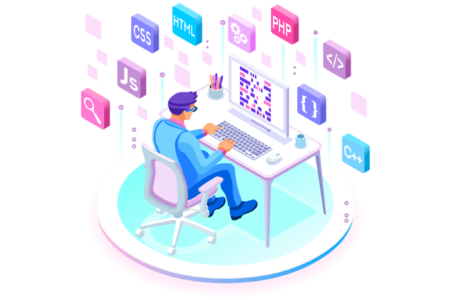 A web developer is a programmer who specializes in the development of World Wide Web applications using a client-server model. They are also responsible for designing, coding and modifying websites, from layout to function and according to a client's specifications.
Web Developer Salary
The Average Web Developer Salary in India is Rs 308,656.

The Average Salary of a Web Developer in US is $59,108.

Glassdoor rates the average base pay for web developers at $93,000 per year. That's much higher than PayScale and Salary.com, which claims a median of $60,000.
Job Description
The first step in crafting a resume is by looking at the job description. So, let's have a look at a sample Job Description based on the details provided by different companies in Glassdoor.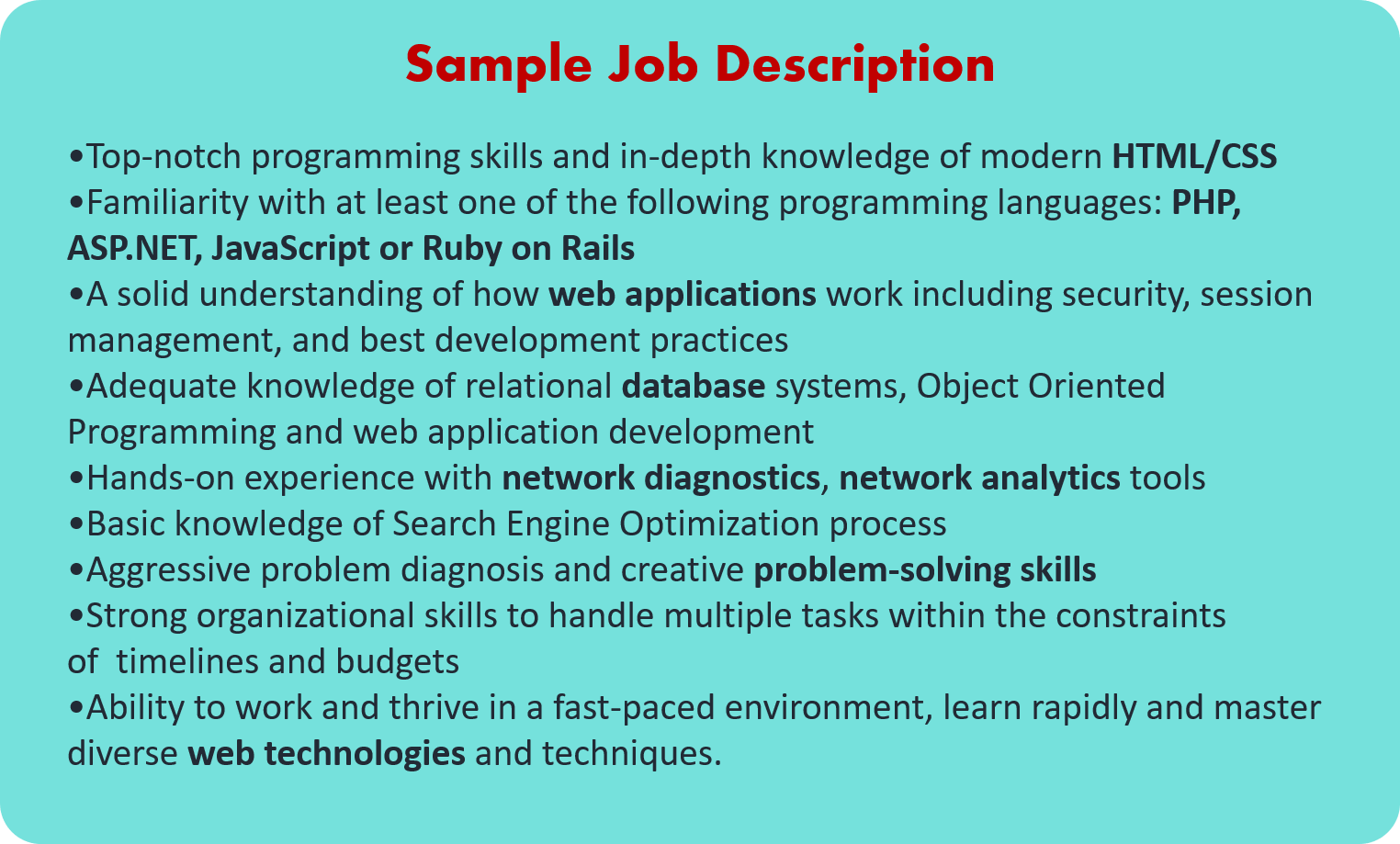 Roles & Responsibilities of a Web Developer
A Web Developer must have experience in the planning and the delivery of web applications across multiple platforms. Some of the common Roles and responsibilities of a Web Developer include:
You must be efficient in writing a code
Creating websites using standard HTML, CSS, JavaScript, JQuery and API's practices
Working closely with web designers and programmers to produce the website
Constant communication with other colleagues in the business to develop and deploy their content. Also, ensure that there is a clear establishment of what can be created within what timeframe
Researching different software programs, maintaining software documentation
Implementing contingency plans in case of website breakdown
You must know how to manage a team and work together.
Skills Required
There are technologies and knowledge that are common to all web developer jobs. Here is a common set of skills required for a Web developer role:
Front End Skills
Back End Skills
You can check out the article on Web Development Tutorial to understand the important skills in-depth and increase your knowledge in these domains.
Sample Web Developer Resume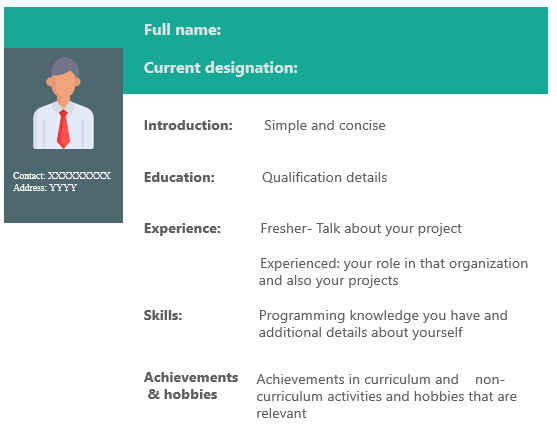 There are certain things that you should keep in check when drafting a resume. Listed below are some simple suggestions that will help you make your resume best.
The

introduction

should be very

simple

and should be up to point.
Your

education details

should have details until your latest degree.
The next thing you need to specify is your

experience. It can be project work, internships or prior job experience.
If you are a fresher, you can mention the

projects

that you've worked on and justify your role in it.
If you are experienced, mention your

latest job role

and the projects you have worked on & your achievements in the previous organization.
Mention your

technical skills

to specify different technologies that you are good at.
Last, but not least, mention your

achievements and hobbies. Try not to exaggerate because it might distract the interviewer. Keep it simple.
With this, we have come to the end to this Web Developer Resume blog. I hope you guys enjoyed this article and understood how to write a creative resume to help you progress in your career.
Check out our Full Stack Web Developer Masters Program which comes with instructor-led live training and real-life project experience. This training makes you proficient in skills to work with back-end and front-end web technologies. It includes training on Web Development, jQuery, Angular, NodeJS, ExpressJS, and MongoDB.
Got a question for us? Please mention it in the comments section of "Web Developer Resume" blog and we will get back to you.