According to TechRepublic, web development is one of the 10 hottest tech skills in 2019. Employment of web developers is projected to grow 15 percent from 2016 to 2026, much faster than the average for all occupations. This is the right time to enhance your skills and start your web developer career. In this article, we will discuss the important aspects to build a career in web development in the following sequence:
Introduction to Web Development
Web development is basically the tasks associated with developing websites for hosting via intranet or internet. The web development process involves web design, web content development, client-side/server-side scripting and network security configuration.

A website can either be a simple one-page site, or it could be an incredibly complex web application. When you view your website on the web in a browser, it is because of all the processes involved in web development.
Web Developer Job Roles & Trends
A web developer is a programmer who specializes in the development of World Wide Web applications using a client-server model. They are also responsible for designing, coding and modifying websites, from layout to function and according to a client's specifications.
You can find professionals trained in web development working as computer programmers, software engineers, and even web-focused graphic designers. Some of the Key job roles are:
Web Developer – Web developers use programming and technology skills to construct the appearance and user experience of a site.
Computer Programmer – Computer programmers develop and adjust the proper function of software by writing and testing code.
Web Designer – Web designers work on the front-end of a site and are concerned with outward appearance and user experience.
Graphic Web Designer – A graphic designer works to enhance the user experience or application by creating graphics and other visual media.
Job Trends
The below table illustrates the number of jobs in different locations in the US according to Indeed.com.
| | |
| --- | --- |
| Location | No.of Jobs |
| New York, NY | 1426 |
| San Francisco, CA | 1036 |
| Seattle, WA | 988 |
| Washington, DC | 742 |
| Chicago, IL | 728 |
According to US Bureau of Labor Statistics, the employment of web developers is projected to grow 15 percent from 2016 to 2026, much faster than the average for all occupations. Also, an increase in the use of mobile devices to search the web will lead to increased demand for web developers.
Now, let's have a look at the number of jobs in different locations in India according to Indeed.com.
| | |
| --- | --- |
| Location | No.of Jobs |
| Bengaluru, Karnataka | 6318 |
| Pune, Maharashtra | 2708 |
| Hyderabad, Telangana | 2565 |
| Chennai, Tamil Nadu | 2318 |
| Pune, Maharashtra | 1996 |
These are the number of jobs available for a web developer in the US and India. Now, let's move ahead and have a look at the different salary trends of a web developer.
Salary Trends of a Web Developer
The Average Web Developer Salary in India is Rs 308,656.

The Average Salary of a Web Developer in US is $59,108.

Glassdoor rates the average base pay for web developers at $93,000 per year. That's much higher than PayScale and Salary.com, which claims a median of $60,000.
Web Developer Career Roadmap
Most of the time, people get confused about where to start and what are the skills they need to master for their preferred job role. So, here is a road map that will provide you the path you need to follow in order to start your developer:

1.
Bachelor's Degree
The first step is to get a bachelor's degree in Computer Science. Once you have completed your graduation, you can master the important skills required to become a front end developer.
2. Technical Skills
Front End Skills
Back End Skills
You can check out the article on Web Development Tutorial to understand the important skills in-depth and increase your knowledge in these domains. Learn and explore web design and development with this Web Developer Training Course.
3. Non-Technical Skills
We have a misconception that the developers are only required to create user interfaces effectively. But to make efficient products, it is also important to communicate with the clients and grasp ideas. You should be well-versed with verbal and vocal communication skills. Also, to work with a team, you need to possess the basic lessons of the team working too.
One thing that all developers must have, regardless of the job description or official title, it's excellent problem-solving skills. From figuring out how to best implement a design to fixing bugs that crop up, to figuring out how to make your code work with the backend code being implemented, development is all about creative problem-solving.
These are the important skills required to build your web developer career. The next important thing is to build an outstanding resume.
Build a Resume for a Web Developer
There are certain things that you should keep in check when drafting a resume. Listed below are some simple suggestions that will help you make your resume best.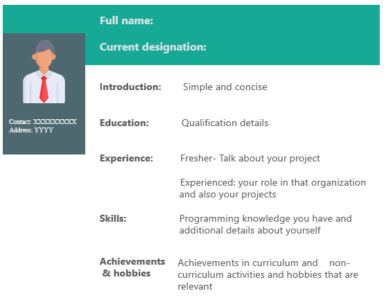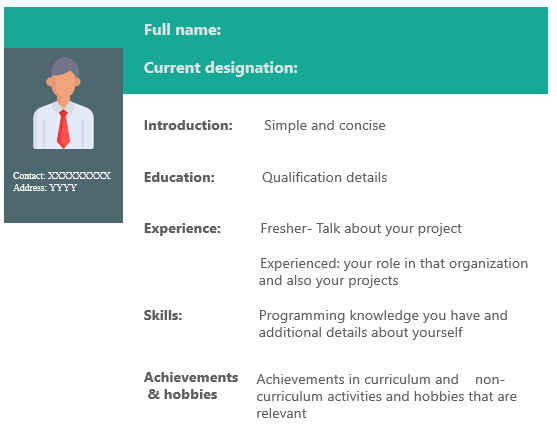 The

introduction

should be very

simple

and should be up to point.
Your

education details

should have details until your latest degree.
The next thing you need to specify is your

experience. It can be project work, internships or prior job experience.
If you are a fresher, you can mention the

projects

that you've worked on and justify your role in it.
If you are experienced, mention your

latest job role

and the projects you have worked on & your achievements in the previous organization.
Mention your

technical skills

to specify different technologies that you are good at.
Companies Hiring
Some of the Top MNCs hiring for a web developer role are:
ICS Consultancy Services
Capgemini
Accenture
Oracle
IBM
With this, we have come to the end to this Web Developer Career blog. I hope you guys enjoyed this article and understood the skills required to build your web developer career.
Check out our Full Stack Web Developer Masters Program which comes with instructor-led live training and real-life project experience. This training makes you proficient in skills to work with back-end and front-end web technologies. It includes training on Web Development, jQuery, Angular, NodeJS, ExpressJS, and MongoDB.
Got a question for us? Please mention it in the comments section of this blog and we will get back to you.