IT Certifications:
IT certifications are very important, especially if you are starting your career, or switching domain. There are many reasons behind it, three of the most important ones are:
Credibility

Matketability

Personal Development
Top 10 Certifications For 2018 | Highest Paying IT Certifications 2018 | Edureka
Below is my list of the 10 most in demand IT certifications.
10) BI & ETL Tool Certifications:
There are many BI & ETL tools, but the prominent ones are:
They have their individual certifications, but to clear those certifications you need a structured training.
Cost:
USD $125 – USD $500

9) Big Data Certifications:
Big Data and Hadoop Training – Explore the curriculum to master Big Data and Hadoop.
CCA (Cloudera Certified Associate) exams test your basic foundation skills and set forth the groundwork for a candidate to get certified in CCP (Cloudera Certified Professional) program. Cloudera has 3 certification exam at CCA level.
CCA Spark and Hadoop Developer

CCA Data Analyst

CCA Administrator
There are five Hadoop certifications provided by Hortonworks:
HDP Certified Developer (HDPCD)

HDP Certified Apache Spark Developer (HDPCD-Spark)

HDP Certified Java Developer (HDPCD-Java)

HDP Certified Administrator (HDPCA)

Hortonworks Certified Associate (HCA)
Cost:
USD $250 – USD $300
8) Web Development:
Angular and React Training – Explore the Curriculum to Master Angular and React.
The most popular web development certifications are:
Adobe Certified Expert Certification

Microsoft Developer Certification namely Microsoft Technology Associate and Microsoft Certified Solutions Developer

Google Developers Certification for web development

Zend Certified PHP Engineer
Cost:
USD $100 – USD $200
7) Project Management:
PMI (Project Management Institute) avails wide range of certifications in the field of Project Management of which the most popular ones are:
PMP or Project Management Professional Certification

ACP (Agile Certified Practitioner)

CAMP (Certified Associate In Project Management)
Cost:
USD $200 – USD $1400
6) Data Science:
Data Science Training – Explore the curriculum to master Data Science.
There are no standard, industry recognizable data scientist certification programs. However, I have picked few of the best data science and data analytics certifications that one can choose from after taking a comprehensive data science training course:
Cloudera Certified Professional: Data Scientist (CCP: DS)

Coursera Johns Hopkins Data Science Certification

EMC Data Science Associate

INFORMS Certified Analytics Professional (CAP)
Cost:
USD $200 – USD $695
5) Programming:
Most popular programming languages certification:
Cost:
USD $10 – USD $250
4) Networking:
There are different certifications available for different levels of expertise in Networking. I.e. whether you're someone who's just looking to make a career in Networking or you're already in the Networking domain and looking to upgrade your skills, there is a certification available for each of your requirement.
These are some of the most popular certifications in Networking:
Cisco Certified Internetwork Expert (CCIE)

– Vendor – Cisco

Cisco Certified Network Professional (CCNP)

– Vendor – Cisco

Network+

– Vendor – CompTIA

WireShark Certified Network Analyst (WCNA) – Vendor – WireShark
Cost:
USD $300 – USD $400
3) Security:
Following are few of the most sort after security certifications:
CISSP: Certified Information Systems Security Professional

CISM: Certified Information Security Manager

CISA: Certified Information Systems Auditor

CEH: Certified Ethical Hacker
Cost:
USD $600 – USD $800
2) DevOps:
DevOps Training – Explore the Curriculum to Master DevOps tools.
DevOps is not about one single tool. It is not owned by one single organization. Since it is a practice and involves multiple tools, there are certifications for each and every tool separately. The popular tools, whose certifications are valued the most are those of Jenkins, Docker, Puppet, Chef and Kubernetes.
Certified Jenkins Engineer

Docker Certified Associate Level

System Administration using Puppet

Certified Chef Developer
Cost:
USD $175 – USD $300
1) Cloud:
AWS Solution Architect Training – Explore the Curriculum to Master AWS.
There are a lot of certifications offered by giants like:
Amazon Web Services

Microsoft Azure

Google Cloud Platform
Amazon Web Services (AWS) has the major market share.
Certifications offered by AWS (Associate):
AWS Certified Solution Architect

AWS Certified Developer

AWS Certified SysOps Engineer
Certifications offered by AWS (Professional):
AWS Certified Solution Architect

AWS Certified DevOps Engineer
Cost:
Associate Level AWS Certification Exams – USD $150

Professional Level Exams – USD $300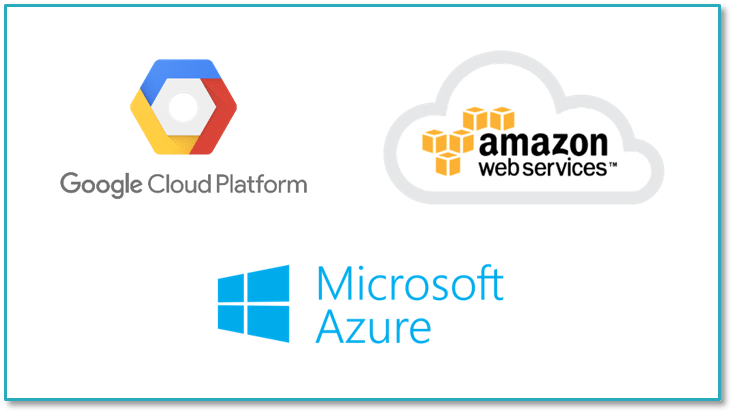 All the courses at edureka! are aligned to the official certifications.
Don't Just Simply Learn it, Master New Technologies At edureka!