The development of low-code and no-code AI platforms has made AI more available to companies of all sizes. As a result, more businesses will be able to use AI to streamline processes, enhance decision-making, and discover patterns in data.
The search for the top AI firms continues in the rapidly growing field of artificial intelligence. As we move closer to 2023, the demand for advanced technology and novel ideas has increased significantly. Investors and enthusiasts are frantically looking for the most promising AI businesses that dominate their sector and provide the best artificial intelligence applications and services. In this blog, we'll cover everything you need to know to get started with a career in Artificial Intelligence.
Once you are done with this blog, You'll be able to clearly understand the potential possibilities for AI in businesses. You will learn about the top artificial intelligence (AI) firms that are reshaping sectors in this post. Let's review the top 10 AI companies for 2023.
Top AI Companies
Here is the list of top AI companies in 2023:
Microsoft

Over the next five years, Microsoft will invest $2 billion in artificial intelligence (AI).
This is a significant step for the business world since it demonstrates the dedication of two of the top organizations in their respective sectors to the development of AI.
Microsoft has a broad scope in the field of AI, with a wide range of products, services, and research initiatives. Here are some key areas where Microsoft's AI efforts are focused:
Azure AI Services: Microsoft offers a comprehensive suite of AI services on its cloud platform, Azure. These services include Azure Machine Learning, which provides tools and frameworks for building, deploying, and managing machine learning models. Additionally, Azure Cognitive Services offers pre-built AI APIs for tasks such as vision recognition, speech recognition, natural language understanding, and language translation.

Microsoft Cognitive Services: Microsoft provides a collection of AI-powered APIs known as Cognitive Services. These services allow developers to add AI capabilities, such as computer vision, speech recognition, and text analytics, into their applications with ease. Examples of Cognitive Services include Azure Face API, Azure Speech to Text API, and Azure Text Analytics API.

Microsoft Bot Framework: Microsoft's Bot Framework enables developers to build intelligent conversational agents, also known as chatbots. These chatbots can be integrated with various channels, such as websites, messaging platforms, and voice assistants. The framework incorporates natural language processing and understanding capabilities, making it easier to create interactive and context-aware chatbot experiences.
lets take a look on other AI companies.
Amazon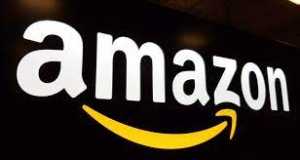 Amazon is spending on cloud solutions which hit $63 billion globally in the first quarter of 2023, up 20% over the same period last year, according to a new Synergy Research Group report comparing the largest cloud service providers.
The cloud division of Amazon.com Inc. is developing a programme to assist clients in creating and deploying novel artificial intelligence products as the world's largest provider of cloud services competes with Google and Microsoft in the so-called generative AI space.
The AWS Generative AI Innovation Centre, which will connect clients with corporate expertise in AI and machine learning, will be established by Amazon Web Services with a $100 million investment. They will work with a variety of clients in the manufacturing, financial services, and healthcare industries to create unique applications employing the new technology. Sales and marketing software vendors Highspot Inc. and Twilio Inc. will make use of the innovation centre early on, according to Amazon.
The objective is to assist in the sale of more cloud services by persuading customers to use AWS rather than Microsoft Corp.'s Azure, which has gained an early advantage due to its collaboration with ChatGPT maker OpenAI, or Alphabet Inc.'s Google, which invented much of the early technology underlying this new field, when developing new generative AI applications.
Google
In order to enable more precise and detailed interactions with chatbots, virtual assistants, and language translation systems, Google AI will keep improving its language understanding capabilities. This might entail enhanced language production, improved sentiment analysis, and increased context comprehension.
The potential for Google AI is enormous, and future developments are probably going to feature improvements across the board. The following are some potential future directions and trends:
More accurate and nuanced interactions with chatbots, virtual assistants, and language translation systems will be made possible by improved natural language processing, which Google AI will continue to improve. This might entail enhanced language production, improved sentiment analysis, and increased context comprehension.
Google will probably continue to make investments in computer vision research that will improve object recognition, image interpretation, and visual search accuracy. This might be used in fields like augmented reality, self-driving cars, and content management.
Google AI will continue to give ethical issues a high priority. Addressing biases, maintaining fairness, and enhancing the openness and interpretability of AI models are all included in this. It is anticipated that efforts to develop ethical AI systems that support societal ideals will continue.
Through creative research and development, Google's research teams will probably push the limits of AI. This might entail developments in fields like multimodal learning, explainable AI, unsupervised learning, and reinforcement learning, among others.
Among the top AI companies, Google AI leads the industry with its innovative AI technologies and machine learning models. In close competition, Microsoft AI also stands out with its extensive research and development projects in natural language processing and computer vision.
Nvidia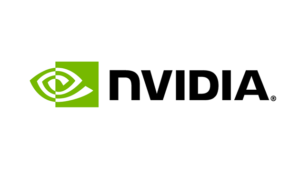 Nvidia is one of the leading AI companies producers of AI hardware and software, and they are making significant investments in the field's future. According to Nvidia, artificial intelligence will have a significant impact on a variety of sectors, including healthcare, manufacturing, transportation, and energy.
The company's cloud service for generative AI in drug discovery, BioNeMo, which it launched earlier this year, could then provide Nvidia the opportunity to licence those AI models.The company's market worth surpassed $1 trillion for the first time in June, contributing to the more than 200% rise in the stock price since the start of this year due to the high demand for AI.
New computer vision applications and algorithms are being created by Nvidia AI to comprehend and analyse photos and movies. This encompasses efforts related to scene comprehension, facial recognition, and item detection.
Nvidia AI is creating new machine learning algorithms and applications. This includes efforts related to search ranking, product suggestions, and fraud detection.In order to enable AI processing and inferencing at the edge, NVIDIA's AI technology is being integrated into edge devices and IoT systems. This makes AI more available and effective in edge computing settings by enabling real-time decision-making and reducing reliance on cloud connectivity.
lets take a look on next AI companies.
Tesla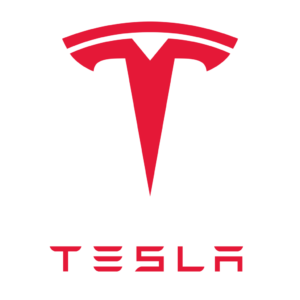 Tesla is an AI company in addition to an automotive supplier. Since it has made significant investments in AI research and development over a long period of time, Tesla has become one of the world's top AI businesses.
Elon Musk has founded a brand-new business that specialises in artificial intelligence. According to the website for xAI, the business anticipates cooperating closely with Tesla and Twitter, which Musk also owns.
Moreover, Tesla is working on self-driving technology that will enable its vehicles to operate autonomously. Ultrasonic, radar, and video sensors are used in conjunction to create Tesla's self-driving technology. Tesla cars may now drive themselves on highways thanks to a limited version of the company's self-driving technology called Autopilot.
The Tesla Bot is a humanoid robot that Tesla is also creating. The Tesla Bot is intended to be a multipurpose robot that can handle a range of jobs, including manufacturing, customer service, and cleaning. Tesla has stated that it intends to introduce the robot in 2023 even though it is still in the early stages of development.
IBM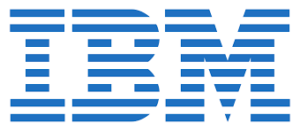 Watsonx, an enterprise-ready AI and data platform from IBM, has begun to be made available.
Clients can specialise in and deploy models for specific enterprise use cases using Watsonx, or they can create their own. The three products that make up Watsonx are Watsonx.ai, Watsonx.data, and Watsonx.governance. Here is what the IBM Watsonx products have to offer and how the business intends to use them to establish itself as an AI leader.
An AI platform called Cloud Pak for Data makes it simple to create, distribute, and administer AI applications. A data lake, a machine learning platform, and a model management system are just a few of the several tools and services that are included in Cloud Pak for Data.
The research arm of IBM, IBM Research, is in charge of creating new artificial intelligence (AI) technologies. There are numerous research labs operated by IBM Research all throughout the world, and the company has written numerous publications on AI.
Meta Platforms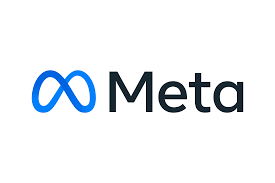 With the goal of creating and using artificial intelligence (AI) to address problems in the real world, Meta Platforms AI, formerly known as Facebook AI, is a research division inside Meta Platforms. For those with a passion for artificial intelligence, Meta Platforms AI provides a range of job options, including research scientist, research engineer, and technical intern.
New NLP software and algorithms are being created by Meta Platforms AI to comprehend and process human language. This covers work on text translation, question-answering, speech recognition, and summarization.
New computer vision algorithms and applications that can comprehend and interpret photos and videos are being developed by Meta Platforms AI. This includes efforts related to scene comprehension, facial recognition, and item detection.
Learning from data and making predictions: Meta Platforms AI is creating new machine learning algorithms and applications. This includes efforts related to search ranking, product suggestions, and fraud detection.
Alphabet
As a pioneer in machine learning, Alphabet AI has contributed to the creation of several of the most significant ML algorithms currently in use.In addition to these particular fields, Alphabet AI is also engaged in a variety of other cutting-edge AI research projects, including robotics, quantum computing, and reinforcement learning.
The scope of Alphabet AI is continually changing as new fields of study and technological advancements are made. However, the company's overarching objective is to utilise AI to improve the world, and its work in all of these fields is contributing to the realisation of that objective.
Here how Alphabet AI is using its technology to make a difference :
Innovative computer vision technologies are also being created by Alphabet AI and used in services like Google Photos, Google Lens, and Google Street View.

Alphabet AI is working on a range of AI-based healthcare applications, including leveraging the technology to discover new pharmaceuticals, personalise treatment programmes, and diagnose ailments.

Alphabet AI is working on utilising AI to solve the issue of climate change, including creating new methods for monitoring and predicting the shift as well as creating novel strategies for lowering greenhouse gas emissions.
DeepMind
As the race to develop artificial intelligence (AI) intensifies, Alphabet is joining up with DeepMind to combine an internal Google Research team named Brain.
For an estimated $500 million, Google purchased DeepMind in 2014, and up until this point, it has been managed as a separate division out of the UK. One of Alphabet's "other bets," DeepMind, has been engaged in futuristic projects, such as training computer systems to outperform the best Go players.
DeepMind has been able to work independently of Google's primary research, allowing it to advance innovations like AlphaFold, which can forecast 3D models of protein structures, more quickly. There have apparently been conflicts between DeepMind and Google Research in the past, which has prompted DeepMind to call for greater independence. AI and machine learning are the main areas of concentration for Brain, the Google Research division that will soon merge with DeepMind. Pichai declared that Google Research would continue to focus on topics like responsible Al, quantum computing, privacy and security, and algorithms and theory.
Baidu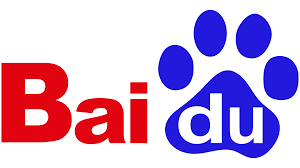 When Baidu introduced its language AI Ernie Bot in March, it became the first significant Chinese tech company to introduce an AI product to compete with ChatGPT. Ernie Bot has been in invite-only testing for the past three months and is based on Baidu's older Ernie 3.0 AI model.
A pioneer in natural language processing (NLP), Baidu AI has developed tools including ERNIE and DuReader. NLP is utilised in many different applications, including chatbots, machine translation, and search.
With innovations like DeepFace and Roadscene Understanding, Baidu AI is a pioneer in the field of computer vision. Applications for computer vision include object detection, facial identification, and image recognition.Baidu AI is working on a number of additional cutting-edge technologies, including quantum computing and artificial general intelligence, in addition to these key areas.
The capabilities of Baidu AI are constantly growing as a result of the company's ongoing research and development investments. In the upcoming years, Baidu AI is poised to take the lead in the advancement of artificial intelligence.
Start Your AI Journey Now! Enroll in Our Comprehensive Artificial Intelligence Course and Acquire In-Demand Skills for the Future. Don't Miss Out on This Opportunity – Sign Up Today and Embrace the World of Artificial Intelligence!
Or If you want to learn how to design intuitive interfaces that captivate users? Join our cutting-edge Human-Computer Interaction (HCI) Course and take your design skills to the next level!