Top 10 Reasons To Learn Cybersecurity
Cybersecurity has become a key area of job growth in the last few years, which has resulted from an influx of people opting for a Cybersecurity career. Even so, there are a number of people who are still having second thoughts as to whether they should jump into the unknown waters of Cybersecurity for their professional life. This blog, addressing the "Top 10 Reasons To Learn Cybersecurity" should definitely help you confused folks make up your mind.
Below are the key factors, that have made Cyber Security Certification Course such a brilliant career choice for many in my opinion:
Cyber Security Full Course In 8 Hours | Cyber Security Tutorial | Cyber Security Training | Edureka
This Edureka Cyber Security Tutorial will help you learn in-depth Cyber Security Concepts.

Now let's discuss these factors in detail
10. Cybersecurity – An Evergreen Industry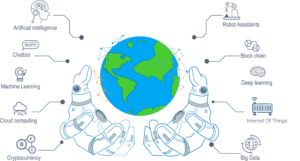 Cybersecurity has slowly transformed into an evergreen industry. Like air pollution was a by-product of the industrial revolution, cyber attacks are a similar by-product of the digital revolution. Keeping this situation in mind, and looking at the advances we have made as a community since the invention of the internet, I think it's an obvious conclusion that Cybersecurity as a viable career option is here to stay. With the advent of topics like Big Data, Internet of Things and Cloud Computing the permanent stature of Cybersecurity and the magnitude of its importance has been very well set in stone. So if you wish to learn cybersecurity in today's age, it's definitely a good idea to join our cyber security masters program.
9. Travel the World with Cybersecurity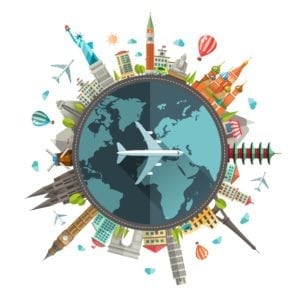 For those of you, who aspire to travel the globe, cybersecurity might just be the perfect career path. Thousands of home-grown cybersecurity experts or working to protect businesses, government agencies, and general consumers. On a global scale, the rise in cyber-attacks is outpacing the supply of cyber-defenders. This results in plenty of opportunities for cybersecurity professionals and experts to travel overseas to serve their skills which are in high demand. Hence, if you have ever wanted to work in a different country, then a career in cybersecurity might just be your perfect passport to success!
8. A Career that Serves the Greater Good
Cybersecurity Companies have defended us time and time again against a variety of cyber attacks that to compromise our confidentiality, availability, and integrity. Even so, the number of cyber crimes are only increasing day by day. Millions are falling prey to phishing scams, ransomware & spyware, DDoS attacks. The online threat to companies, big or small and individuals too is large and growing. Around the world, National Crime Agencies, Police Forces, Company SecurityTteamsare all fighting this menace – but they need more help. They need people like you. If you want the satisfaction of doing a rewarding job and if you want to make a real difference, learn cybersecurity and join industry!



7. A Chance to Work with Secret Agencies

It's certain that Cybersecurity Professionals have a clear shot at working with prestigious fortune 500 companies like Dell, Accenture, InfoTech etc, but the potential doesn't end there. Experts who prove to be worthy of their skills might earn the chance to work with top-secret government agencies and intelligence agencies eg MI6, Mossad, NSA. So if you learn cybersecurity, you might just become a top-secret agent!
Ready to take your career in cybersecurity to the next level? CISSP Certification is the way!
6. No Math!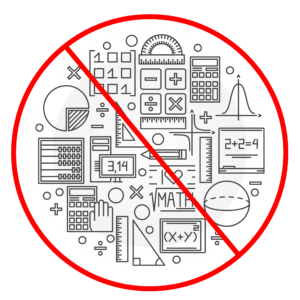 It's a known fact that not everyone shares the same love and affection for maths that some people seem to have. If you recognize yourself as a person who always had an aversion to mathematics then a career in cybersecurity should be right up your alley. Cybersecurity courses are completely free from mathematics. Instead, you spend time honing skills like programming and networking which helps you build a career specific skill set!
Check out our new Ethical Hacking Certification Training course to learn the in-depth concepts of ethical hacking and get skilled.
5. Unlimited Potential for Personal Growth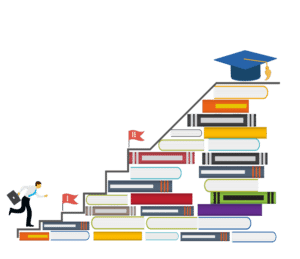 Cyber attacks are getting smarter by the day. Cybersecurity professionals are always busy outsmarting black hat hackers, patching vulnerabilities and analyzing the risk of an organization. Tackling such attacks in an ever-advancing industry only comes with continuous study and thorough research. This means after you learn cybersecurity and start working, your knowledge is continuously enriched and with experience, your wisdom continuously gets honed and thus the sky is the limit when we are talking about personal growth in the cybersecurity industry.
Enroll in a prestigious Cyber Security Internship program to kickstart your career.
Find out our Cyber Security Training in Top Cities/Countries
4. Plenty of Opportunities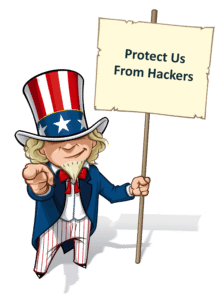 There are over a million companies in this world spread across a variety of sectors and industries and a large proportion of them share one thing in common today i.e. need for an internet connection. More than 400,000 people already work in the information security industry and demand for cyber skills is growing fast in every type of company and government department. So, whether you dream of working in sports or fashion, media or the emergency services, finance or retail, cyber skills could your gateway as everyone needs someone, to defend their sensitive data.
Find out our Cyber Security Course in Top Cities
3. A Variety of Industries to Choose
As a cybersecurity professional you are not confined to a singular industry unlike a majority of the professional world. Digitalisation is taking place across a lot of industries. With advancements in the field of IOT, Big Data, Automation, and Cloud Computing we could say we are going through a Digital revolution. So being a cybersecurity doesn't stop you from working in a hospital, school, government agencies, top-secret military agencies. The gates are wide open as almost everybody wants to be secure on the digital front.



2. A Job that Never Gets Boring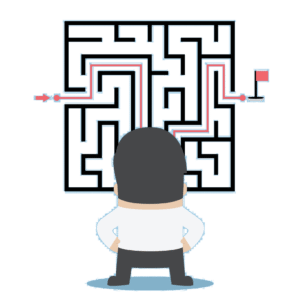 Due to the unpredictable nature of the future, a career in cybersecurity is not and cannot be static and stale. You will be challenged on a regular basis. There will be new and unexpected failures as well as amazing and surprising discoveries. One certainty is that attackers will continue to develop new exploits on a constant basis and it is your job to find creative, and optimized solutions to the arising problems. As a cybersecurity professional, you will be solving new puzzles, fighting off new demons, and supporting new activities on a regular basis. So if you tend to easily get bored due to things being monotonous, fret not, Cybersecurity never gets boring!
1. Fat Pay Cheques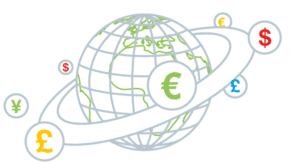 I think we all can agree that 'money makes the world go round'. The world has realized the sheer importance of cybersecurity, with stories in the news almost every week of new cyber attacks. Faced with online attacks, business and government agencies are looking for experts who can protect their systems from cybercriminals – and they are willing to pay high salaries and provide training and development. There are great opportunities for anyone starting a career in cybersecurity:
Salaries in cyber security have a greater growth potential than 90% other industries

For senior security professionals, earnings can surpass the average median by a vast amount

Earnings are based on merit, not your sex, age or ethnicity.
I hope my blog on "Top 10 reasons to Learn Cybersecurity" was relevant for you, and helped make up your mind. To get an in-depth knowledge of Cybersecurity down to its intricacies, check out our interactive, live-online Cyber Security Course in Bangalore, which comes with 24*7 support to guide you throughout your learning period.
Learn Cybersecurity the right way with Edureka's Master's in CyberSecurity program and defend the world's biggest companies from phishers, hackers and cyber attacks.
You can also take a look at our newly launched course on CompTIA Security Certification which is a first-of-a-kind official partnership between Edureka & CompTIA Security+. It offers you a chance to earn a global certification that focuses on core cybersecurity skills which are indispensable for security and network administrators.