PRINCE2® aims to make your Project Management career a great success. As you might already know, the benefits of PRINCE2 Certification make it one of the most honored certifications across the globe. So if you want to become a Project Manager and are keen to know why you should go for a PRINCE2® certification, this article is for you. Here, I will talk about the Top 10 Reasons to Get PRINCE2® Certified.
Before moving on, let me first give you a quick overview of the topics we are going to cover today:
What is PRINCE2®?
PRINCE2® is an acronym for PRojects IN Controlled Environment. It is a well-structured project management certification program. PRINCE2® provides a standardized path that clearly depicts the roles and responsibilities that are to be performed by each team member who is a part of managing the project.

It partitions the main plan of the project into smaller ones thereby eradicating any uncertainty with respect to the processes. As a result, PRINCE2® certified project management professionals can easily succeed in managing the projects.
According to Axelos, PRINCE2® certifications are conducted and utilized in 220 countries across the globe.
Moving ahead with this article on Top 10 reasons to get PRINCE2® certified, let's take a look at the types of PRINCE2® certifications.
Types of PRINCE2

®

Certifications- Top 10 Reasons to Get PRINCE2

®

Certified
There are basically three types of PRINCE2® certifications:
PRINCE2 Agile™: This certification is for those project management practitioners who already have PRINCE2® credentials and are looking for further guidance on the application of

agile methodology

.
Now that you have and idea about the types of PRINCE2® certifications, let's move ahead and take a look at the Top 10 Reasons to Get PRINCE2® Certified.
Top 10 Reasons to Get PRINCE2® Certified
1. Global Industry Standard


One of the greatest benefits of PRINCE2® certifications is that PRINCE2® certification is recognized and valued all over the world. Though it was originally created by the UK government, it is very popular in regions like the United Kingdom, Netherlands, Australia, East and West of Europe, etc. As mentioned earlier, PRINCE2® certification is being practiced in 220 countries all over the world.
2. Greater Employment Opportunities


It is a matter of fact that most of the companies, both in the private and public sectors, hold PRINCE2® certification as a prerequisite for Project Managers. One of the benefits of PRINCE2® certification is that you can fetch honorable job roles such as Project Administrator, Project Coordinator, Project Analyst, Program Manager, etc. Many job boards and agencies have a pre-screening questionnaire where they would ask you if you are a PRINCE2® certified professional or not. In case the reply is negative, your resume will be dropped off immediately.
Some of the major companies looking for PRINCE2® certified professionals are TCS, HCL, Erricson, Capgemini, etc.
3. Increased Salary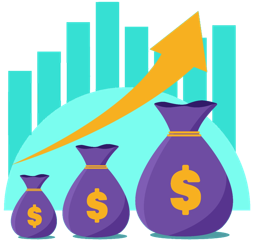 Salary is one of the biggest factors that influence one's career path. Payscale reveals that the average salary of a PRINCE2® Certified professional is approximately £65K in the UK, $97K in the US, and ₹14.88 LPA in India. However, the salary can vary according to the designation, experience, and the hiring organization. Some of the top-paying organizations for PRINCE2® certified professionals include Ernst & Young (EY), TCS, Infosys, American Express, etc.
4. No Arbitrary Prerequisites


One of the major benefits of PRINCE2® certification is that PRINCE2® certification has no formal pre-requisites. Anyone can apply for it without having to worry about having prior experience or not. However, it is important to note that having an understanding of Project Management will definitely help. The most common professionals who opt for this certification include:
Project team members (experienced as well as freshers)

Consultants or contract team operating in a PRINCE2® environment

Project Managers

Program Managers

Team Managers
5. Designed to Adapt any Industry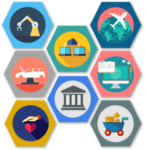 PRINCE2® is known across the globe for its practice-driven approach to Project Management. It can be tailored for all types of projects, including Agile (Requires PRINCE2® Agile Certification).
Among public sectors, NHS, British Red Cross, Police Mutual, Oil and Gas Industries, etc., majorly prefer PRINCE2® certified professionals for project management roles. In the Private sector, PRINCE2® finds a huge scope in industries such as Construction, Banking, IT, etc.
6. Better Project Management Skills

It is obvious that as the projects grow in size and complexity, there will be more and more risks and resource conflicts involved in it. In this situation, the project gets out of control even after consuming more time and effort. This is where the PRINCE2® methodology comes into focus. The adoption of PRINCE2® methodology will maximize project control thereby increasing the chances of the success of your project. It provides Project Managers with the structure they need to ensure all deadlines are met, and that there is a framework in place to help hit core KPIs.
7. Increased Sales of Projects


Successful project managers are most often required to have good relations with the Business Development team. When project proposals are discussed between the Business Development team and the clients, the clients tend to handover projects to those organizations where they see that the Project Manager is PRINCE2® Certified. This is because it reduces the risk involved in the project and increases the chances of successful project delivery.
8. Allows you to Start Easy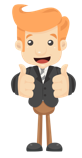 Another great benefit of PRINCE2® certification is that candidates do not have to wait or prepare for too long. Unlike other certifications such as PMP or PMI, you can start off easily and fetch the PRINCE2® Foundation certification without having to wait until you gain experience. Therefore, whether you are a fresher or an experienced person, a PRINCE2® certification will definitely prove to be beneficial. You can get a better understanding with the ITIL Foundation Certification.
9. Tried and Tested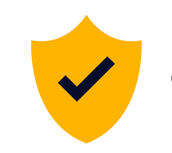 It is a fact that the majority of the projects that fail to meet the various deadlines with respect to the cost, time, resources, etc., are because of reasons such as mismanaged resources, incompetent project managers, lack of planning, etc. With PRINCE2®'s structured methodology, all these issues can be handled easily thereby resulting in the overall success of projects.
10. Large Projects Management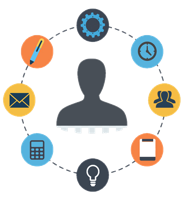 Organizations usually select project managers based on the size of the project. When it comes to handling large projects, organizations will require someone who can manage many resources simultaneously. As PRINCE2® certification provides a methodology to manage and maintain resources, the chances of PRINCE2® qualified professionals handling larger projects increases.
Apart from the Top 10 Reasons to Get PRINCE2® Certified, there are several other benefits of getting PRINCE2® certified as well.
Also, Edureka is one of the fastest-growing e-learning platforms with the highest course completion and customer satisfaction rate. It has the most effective learning system in the world. Edureka provides a live and interactive e-learning platform that is revolutionizing professional online education. It has emerged as a top destination for professionals who are looking to up-skill themselves in various subjects in the most interactive and efficient way possible.
This brings to an end of this article on "Top 10 Reasons to Get PRINCE2® Certified".
If you found this "Top 10 Reasons to Get PRINCE2® Certified" article relevant, check out the PRINCE2 practitioner training by Edureka, a trusted online learning company with a network of more than 250,000 satisfied learners spread across the globe.
Got a question for us? Please mention it in the comments section and we will get back to you. Alternatively, you can check out PRINCE2 Training in Mumbai and build a community of folks around you.