This is the era of the geeks! Gone are the days when only doctors or lawyers earned the most. The tech geeks are moving fast in this race. Just to give you a clarity on where you can move further in the tech industry, here is the list of Top 10 Highest Paying Jobs.
I will also be discussing the required skill-set required to go for these jobs.
Top 10 Highest Paying Jobs In 2018 | Edureka
So, let the countdown begin –
10. Full Stack Developer: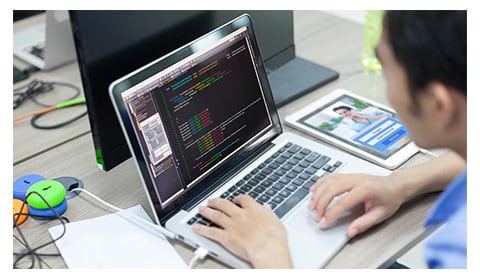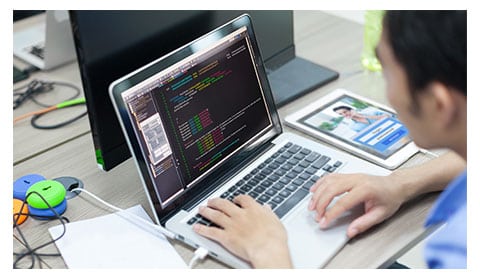 Salary: $110,569
Skills: In order to become a full stack developer you should have knowledge of front-end languages like –
Then, you should also have mastered the popular JavaScript libraries and frameworks such as –
Now, for back-end, you need to be good at designing APIs and you should have good knowledge of server side programming language. Some of the famous ones are –
At last, you require knowledge of databases like –
9. Cloud Architect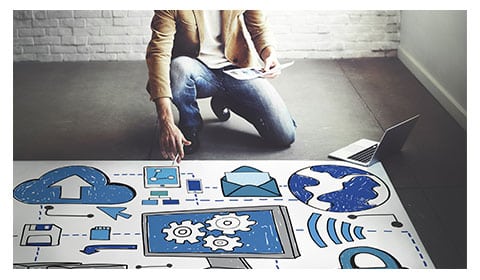 Salary: $121,898
Skills: A Cloud Architect must have –
Basic knowledge of cloud computing.

Hands-on experience with one of the major cloud platforms.

He should be able to design, develop, orchestrate and integrate complex solution architectures.
So, what does a Cloud Architect do?

Leads cultural change for cloud adoption.

Develops and coordinates cloud architecture.

D

evelops a cloud strategy and coordinates adoption.
Hence, he must have good hands-on knowledge of cloud platforms like –
8. Product Manager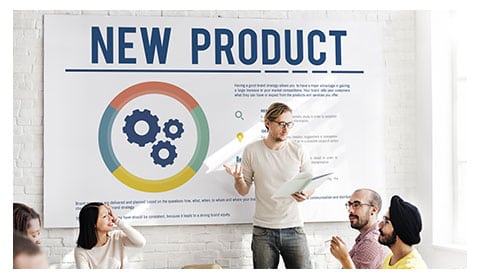 Salary: $124,688
Skills: His/Her skills should include –
Basic coding knowledge like Java or JavaScript.

Knowledge of databases and SQL languages to meet the basic purpose.

For analysis, basic understanding of Google Analytics, Mixpanel or Tableau. You don't need to be a whiz with them, but you do understand how to set things up in order to find data.

Hands-on PERT, Gantt chart, Critical Path method etc will help in Product Scheduling and management.
Leadership skills are essential for a product manager, as he is responsible for the management of many different people in various departments. He must have good analytical abilities and outstanding time management skills. Product managers must be able to deal with stress, as the job usually entails obstacles and challenges.
7. DevOps Engineer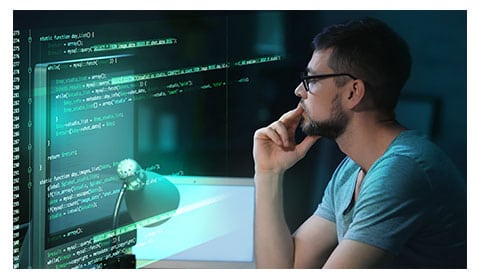 Salary: $131,045
Skills: The primary responsibility of a DevOps engineer is to develop software which is easily deployable. This is where his skills pertaining to cloud automation and orchestration with DevOps tools comes into the picture. In short, he should be able to:
Design the infrastructure or architecture if he is a lead or senior DevOps engineer.

Be an expert in Linux/ Unix system administration, shell scripting.

Code in various languages like Python, Java, Perl, PHP, Ruby, etc.

Work with various cloud services like AWS, Azure, OpenStack, Google Cloud for integration with various web services

Work with various DevOps tools like Git, Jenkins, Maven, Docker, Chef or Puppet and NagiOS. Git for development, Maven for builds, Jenkins for integration, Docker for containerization and Chef or Puppet or Ansible for Configuration Management or deployment.
6. Systems Architect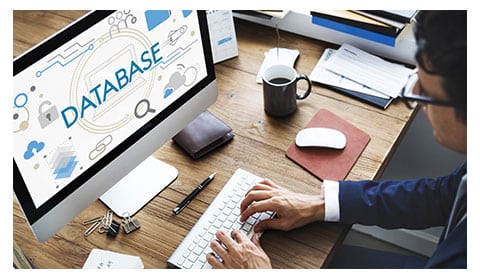 Salary: $131,175
Skills: You will need to excel in Strategic System Architecture, System & Network Development and QA Expertise if you want to be a systems architect.
You will be responsible for the following tasks:
Strategy & Planning: System architects are responsible for designing and implementing short and long-term strategic goals for managing and maintaining systems and software.
Acquisition & Deployment: System Architects are involved in designing, creating and monitoring the implementation of end-to-end integrated systems.
Operational Management: System Architects consult with department heads and end-users for further infrastructure development.
Integrity of Systems: The System Architect is tasked with a balanced and focused development of the system and its maintenance no matter if requirements change.
5. Artificial Intelligence Architect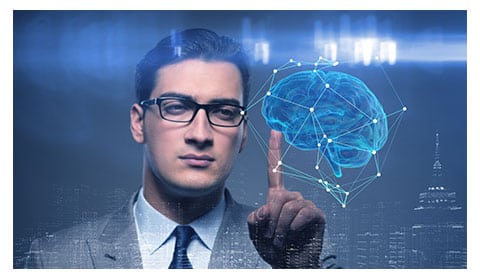 Salary: $147,650
Skills: In a nutshell, AI is basically creating smart machines. AI architect's role is to develop and advise on complex AI solutions to meet the client's requirement.
For that, you should be pretty good with Mathematics and Stats.
Good Hands-On knowledge of AI related technologies like Deep Learning and Machine Learning is a must.
Need to master on machine learning and deep learning technologies like –
4. Blockchain Lead Architect & Engineer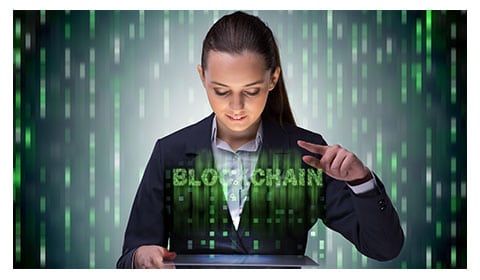 Salary: $150,000
Skills: A strong knowledge of the key concepts of Blockchain like Consensus mechanisms, Distributed Technologies, and Encryption algorithms will help you nail this job.
The primary responsibility of a Blockchain Architect is to develop Business solutions via Blockchain for various system. In short, you should be able to:
Design the infrastructure or architecture.

Be an expert in Linux/ Unix system administration, shell scripting.

Code in various languages like Solidity, Node Js, Angular JS, Go lang, etc.

Work with various Blockchain Implementations like Hyperledger, Ethereum, Multichain, etc.

Maintain and Upgrade existing business solutions to adopt and integrate Blockchain as their core or middleware infrastructure.
3. IoT Solutions Architect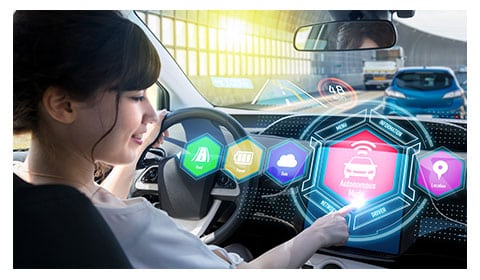 Salary: $167,038
Skills: Professionals Targeting this job role need a strong knowledge of Hardware Design and Architecture to build smarter ecosystems.
As a member of a team of IoT consultants and senior consultants, you will use your in-depth knowledge of networking and Hardware to design and implement smart solutions for your clients.
Technical responsibilities include problem identification, solution architecture definition, hardware/software specification and design, implementation, testing, client training, and deployment. You would need to:
Architect end-to-end IoT solutions for your customers.

Help develop an overall IoT ecosystem engagement based on the IoT Solution Framework.

Contribute to the development and advancement of the various Consulting IoT practice through knowledge sharing.
2. Big Data Solutions Architect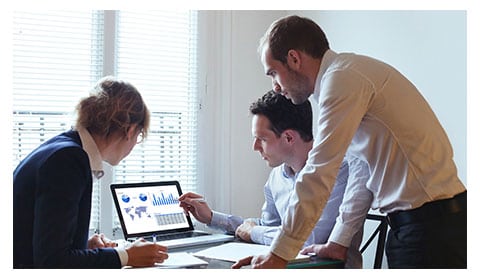 Salary: $178,858
Skills: The Big Data Solutions Architect is responsible for managing the full life-cycle of a Hadoop solution. This includes creating the requirements analysis, the platform selection, design of the technical architecture, design of the application design and development, testing, and deployment of the proposed solution.
Experience with Big Data tools like – Hadoop, MapReduce, Hive, HBase, MongoDB, Cassandra, Oozie, Mahout, Flume, ZooKeeper and Sqoop and other Hadoop ecosystem tools. Basically, you will be carrying out tasks to design a Big data solution.
The Big Data Solutions Architect is required in any organization that wants to build a big data environment on-premises or in the cloud. So, some cloud knowledge like AWS will be necessary.
1. Data Scientist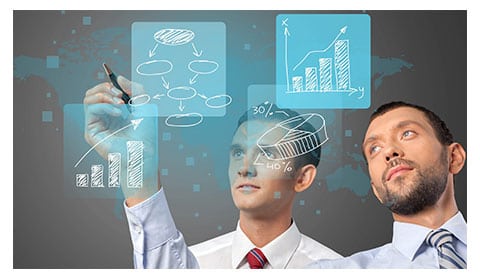 Salary: $242,000
Skills: Statistical analysis and the know-how of leveraging the power of computing frameworks to mine, process, and present the value out of the unstructured bulk of data is the most important technical skill required to become a Data Scientist. The commonly required skill sets are:
Math (e.g. linear algebra, calculus, and probability)

Statistics (e.g. hypothesis testing and summary statistics)

Machine learning tools and techniques (e.g. k-nearest neighbors, random forests, ensemble methods, etc.)

Software engineering skills (e.g. distributed computing, algorithms and data structures)

Data mining

Data cleaning and munging

Data visualization (e.g. ggplot and d3.js) and reporting techniques

Unstructured data techniques

R and/or SAS languages

SQL databases and database querying languages

Python (most common), C/C++ Java, Perl

Big data platforms like Hadoop, Hive & Pig

Cloud tools like Amazon S3
So, these were the highest paying jobs in the tech world currently.
Be what you want to be. Learn new technologies, take up the training & get that fat paycheck.