In the world of smartphones and Artificial Intelligence, it is quite important to maintain a good social profile and have an excellent social presence. One way to let your customers know about your product or service is by making use of one of the most prominent Digital Marketing channels, i.e., Social Media Marketing. Through the medium of this article, I'm going to help you learn how to make use of this marketing channel to improve your company's growth.
Let's begin!
What is Social Media Marketing?
Currently, there are almost 3 billion active social media users. This constitutes up to 40% of the entire world population. And around 90% of social media users across the globe access social networks through mobile. Also, this sector is way faster in terms of reaching your customers irrespective of their location status. It mainly refers to the process of obtaining more traffic through social media sites.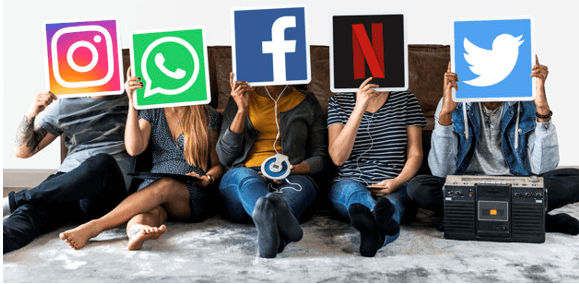 It is a vast field where you can find evergreen job opportunities for freshers and experienced professionals. Major Social media platforms include Facebook, Twitter, Instagram, LinkedIn.
Now, how do you think Social media is going to benefit you or your business?
Social Media can help you out in a lot of ways.
It helps increase website traffic
Raising your brand's awareness
Helps create your brand identity
Moving on, let's see what keeps Social Media intact and so much more life.
Pillars of Social Media Marketing
These are 5 main pillars that helps to keep Social Media Marketing alive.
Let's understand how they aid Social Media Marketing in detail.
Strategy
This phase is considered as the major part that drives the growth of your company. It lets you analyze, set relevant goals and plan your business. The more effective your strategy is, the more your chances are in being successful.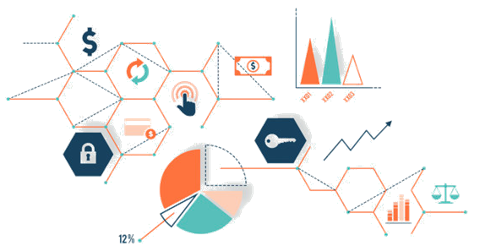 The strategy encompasses planning, setting goals, how to meet the desired goals, analyzing how to engage with your audience. It also lets you know what type of people wish to engage, what conversations are required, and so much more.
Planning
A large part of your success in business depends on how well you plan your Social Media campaigns. Also, before you start posting on Social Media, you need to have a strategic plan. Research about the current market trends and define your target audience. Do identify which social platform is best suitable for your business.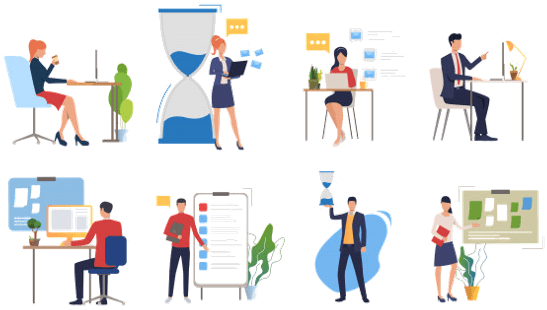 Having an objective is more likely to help you with that. As long you stick to your plan and work on improvising it, you'll be in safe hands.
Engagement
As your business grows, your reach also increases and eventually you need to give a lot of attention and care. Starting with maintaining a good social profile to interacting with customers on any of the social media platforms, you'll be on the edge of your marketing campaign.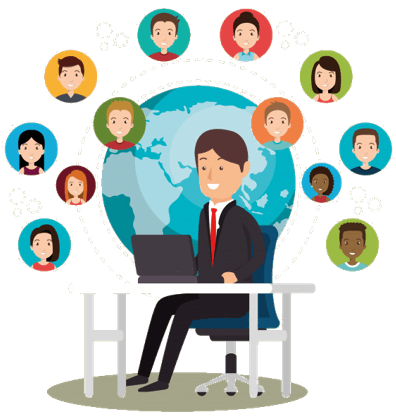 Now, the best part is, you can track your engagement ratio by using engagement tools like Buffer, Trello, Slack and so on. It aggregates all your social media mentions, also posts that didn't tag your business's social media profile including the messages.
Analytics
Social Media is a very vast platform where you can promote your product. Analyzing its roots can give you enough kickstart to your business growth. So, analyzing your leads from social media, tracking them and converting them is very important.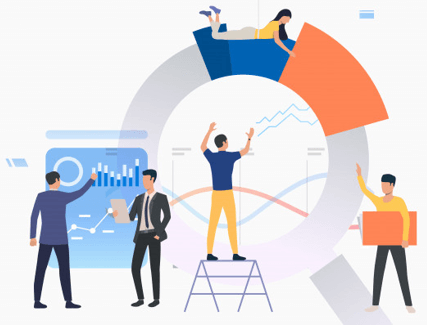 You can make use of analytics tools like Google Analytics, Kissmetrics and many more to analyze your website's performance on the SERPs.
Advertising
Have you seen the ads that pop up every now and then while you watch a video? These are nothing but the advertisements that are up for promotions. Social media is so damn powerful that you can manage the status of who can view your advertisement.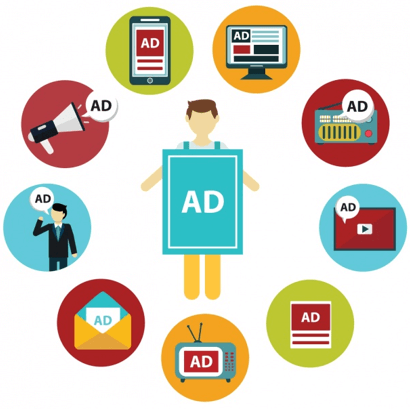 You can always make use of platforms like Facebook ads, LinkedIn ads, Instagram sponsored ads and so on.
Social Media Marketing Tools
Top list of Social Media Marketing Tools that you should consider using for your business.
Let's understand their features.
Buffer
Buffer is a software application designed mainly for web and mobile. It can manage your social accounts by helping you schedule posts on Facebook, Instagram, and so on. The best part about this is, it lets you analyze the results and provides means to communicate and engage with your customers.

This is an extension, guys. Also, this browser extensions is one of the latest productive hacks. I have tried to list down a few notable features.
It is easy to share your posts faster using the Buffer's browser extension.
You can share your tweets at the right time.
Easy to track top-performing content.
Make use of Chrome Extension

to add articles and content from the web to your Buffer queue or share content on the go.
HootSuite
Hootsuite is one among the most widely used Social Media Marketing platform. It was created by Ryan Holmes in 2008. This Social Media Management platform lets you build smarter workflows, scales across your organization, and delivers demonstrable ROI.

This amazing tool allows you to collaborate with your team members. Alongside the major benefit of seeing all your comments and mentions in one place, you can also assign tasks, plot a social media calendar, and schedule updates.
Social Media Marketing Tips
A few tips from my end to help you out with Social Media Marketing.
Identify your market goals.
Create a unique and specific strategy for each Social media platform.
Always be consistent.
Choose the right social media platform for promotion.
Focus on your messaging because it has a greater impact.
Always be up to date with the latest technology trends.
Moving on, let's understand how to choose the right Social Media platform.
How to choose the best platform?
Knowing what to market and how to market plays a vital role in choosing the right Social Media platform. Here are a few points you to consider:
Seek out your target audience. Focus on what your customers are looking for and try to deliver accurate results.
Define a good set of goals and build a good business strategy.
Concentrate on what your customers want. Delivering good content requires a lot of research and good at Social Media Management tools.
Distributing your content is a must. If you are working in an e-commerce business, you should know how to handle posts and so on.
With this, we come to the end of this article on Social Media Marketing. I hope you guys are clear about the topics that are covered in this blog. If you have any doubts regarding this topic, feel free to mention them in the comment section below.
If you wish to enroll for a complete Digital Marketing course, Edureka has a specially curated Digital Marketing Post-Graduate Program which will help you gain expertise in various digital media aspects like Keyword Planning, SEO, Social Media Marketing, Search Engine Marketing, Email Marketing, Affiliate Marketing, and Google Analytics.