Almost all people using the Internet are familiar and are making use of search engines to look for anything that is promising and is worth searching for. To be more precise, up to 93% of online experiences usually begin by using a search engine. So, I bring you a complete crash course on SEO Tutorial for Beginners. This article will be your go-to solution for SEO marketing.
This blog will walk you through the following topics:
Let's begin!
Why do you need Search Engine Optimization?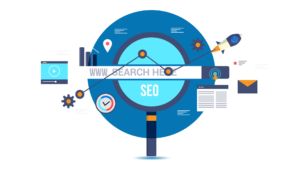 Well, SEO is one of the top Digital Marketing Channels used to generate traffic on your website. This marketing channel is very important because it is not only about the search engines but also about having good SEO improves the user experience and eventually the website traffic.
So, what does it have to do with your business?
Imagine you own a company and you are just surfing through the internet what could be the best way to increase the traffic to your website? A simple answer would be SEO. Almost all websites need optimization in order to rank on Google.
So, in short, I would say that you need SEO services because it will help send the right signals to search engines and also push your website up the list of results into the first spot.
SEO Tutorial for Beginners: What is Search Engine Optimization?
Search Engine Optimization often called SEO is basically a process of increasing the quality of your website traffic.
The major search engines like Google, Yahoo, and Bing, all have primary search results. Here, the web pages are displayed and ranked based on what the Search Engine selects as the most relevant in accordance with the context.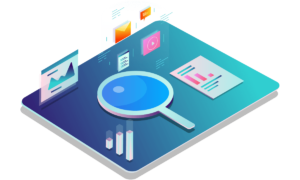 SEO helps websites achieve a better ranking on the search engine result pages when prospects search for a particular keyword related to your products or services. Thus, this increases the quality and quantity of traffic on your website through organic results.
Let's see what are the myths about the SEO process. SEO, in reality, differs from what people think it is.
Myths about Search Engine Optimization
Myth: SEO is all about optimizing Google.
Reality: Definitely no, more platforms like Yahoo, Bing and so on also depend on your business.
Myth: You should pay for traffic to attain SEO.
Reality: This process is termed Black Hat in Digital Marketing.
Now, let's figure out how Digital Marketing came into existence, its roots and how the branches spread out.
SEO Tutorial for Beginners: History
Search Engine Optimization is considered a Millennial. It is believed that SEO was born in 1991. During this span is when the world's first website was launched (www). This led to the launch of many such websites that crowded the internet.
This popular search engine was co-founded by Larry Page and Sergey Brin. The interesting part is, SEO was bein used officially by 1997.
These are some series of events that justify the evolution of SEO.
1993:

Search engine Excite was launched first by Standford students.

June 1993: World Wide Wanderer was launched which later was coined to Wandex. And in the same year, ALIWEB was introduced, this allows site owners to submit their own pages.
1994: Yahoo, Vista, Lycos search engines were created.
1995: LookSmart, Excite, AltaVista were created.
1996: Start building a search engine called BackRub.
1997: MSN Search engine was built and Google was launched.
This is way back even before we had Google as the registered domain. Now we know where SEO and Google stand.
Moving on to the next topic of discussion, let's understand the types of SEO in use.
SEO Tutorial for Beginners: Types of SEO
Talking about the different types of SEO that exists, we have a wide range of SEOs in use. A few notable ones are:
SEO is actually used to increase organic traffic on your website from search engines. So, using the right type of SEO, you'll be able to achieve this mighty goal.
White Hat SEO
As the name suggests, White Hat SEO basically refers to the most upright practices adapted by the Digital marketers worldwide to help rank your product high on the Search Engine Result Pages(SERP). This type is strictly abided by the Google guidelines. So, you should follow the guidelines of Google for better SEO. You'll be able to focus more on meta tags, keywords in the title, and body of content.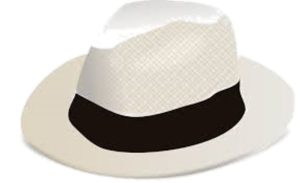 This type is also called Ethical SEO. It is the most widely used practice for publishing quality content on the website, restructuring the links, and many more.
Moving on, let's see what is a Black Hat SEO.
Black Hat SEO
This Black Hat SEO includes certain practices that focus on finding loopholes in Google's algorithms for ranking a particular content higher on the search engine result pages (SERP).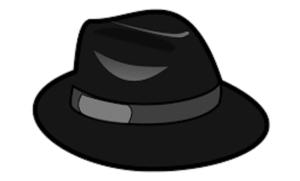 Black Hat SEO is dead opposite to the White Hat SEO. By this, I mean, the practices followed by the Black Hat SEO are totally against the guidelines provided by Google and it's algorithms..
Now talking about the techniques, it includes
Spam links
Keyword stuffing
Cloaking
Hidden texts
Links
So, using these techniques, you can make your content appear on the SERPs.
Gray Hat SEO
Generally, we make use of Black Hat or White Hat SEOs but also sometimes, we make use of Gray Hat SEO as well. So, what is this Gray Hat SEO? Defining Gray Hat SEO is a little tough. But I've put them across in simple terms.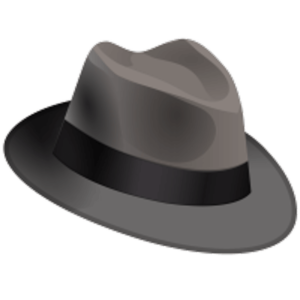 Gray Hat is not something that is between the Black Hat and White Hat, it's much different from what people say. Here, it is a practice of using legal methods that help in improving website traffic.
These are also referred as dubious which could one day turn into a Black Hat. Also, this falls somewhere in the middle as these tactics and techniques are not specifically present in Google's Guidelines.
Let's learn about the techniques of SEO.
SEO Techniques: On-Page SEO
You might've come across these keywords, On-Page, and Off-Page SEO. These are nothing but the strategies that you follow to gain more traffic by having content on the page and off the page. Talking about On-Page SEO, this relates to the content present on the web page. Now, you might think what's so special about working on the content present on the page? Well, there is.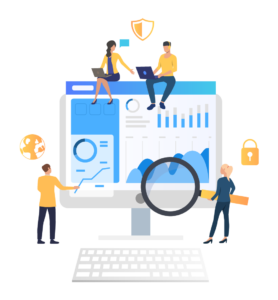 All On-Page activities primarily include:
Distribution of keyword in the right place
Meta tags
Description
Adding a customized URL to the content
Images
All of these are present on the page and hence optimizing it in a better way will eventually drive more traffic to your website.
SEO Techniques: Off-Page SEO
Off-Page SEO is also required to increase the traffic to your website but it mainly focuses on external ranking mediums like backlinks, internal linking, and many more. This is most-widely referred to the activities that are performed on the web page after it goes live on the internet.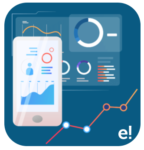 Link building, brand promotion are all a part of Off-Page SEO. In addition to this, Off-Page SEO also includes commenting on a post, sharing, like, that build the user-engagement.
Next on the list is Technical SEO.
SEO Techniques: Technical SEO
Technical SEO is often related to the parts where there is no content. What's this supposed to mean? It means that you'll have strategies that improve the website's backend structure. Also, as the name suggests, it handles the technical parameters that affect the visibility of your website on search engines.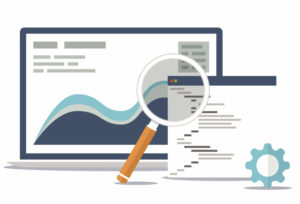 This was all about the types of SEO in use. Moving ahead, let's understand the working of the Search Engine.
SEO Tutorial for Beginners: How does Search Engine work?
Search Engines are used for a better generation of results that you can look up to. Knowing the working of Search engines is definitely going to be useful for better end results. So, let's see how do these search engines work.
Technically speaking, Search Engines have these primary functions:
Let's learn them in detail.
Crawling:
This process is also called as Spiders/web crawlers. It automatically browses the web and stores information regarding the web pages you visit.

It can also be called as Googlebot (they help find new and updated content). This starts out by fetching a few web pages that you'd looked for and then follows the links on those webpages to find new URLs. By following the trace of links, the crawler will be able to find new content and add it to their index. This is called Caffeine, a huge database of previously searched URLs that can later be retrieved when you are seeking information about the content on a particular URL and think it is a good match.
Indexing:
Once a spider has crawled a web page, a copy of it is stored onto a data center. These Data centers are massive repository which has all the copies of the webpages that were crawled. Webpages can be easily discovered by the search engines and it's done in a better way by adding a data structure called an Index.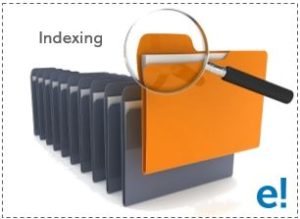 It can also be defined as a repository of web pages that are collectively called an Index. This concept is very simple, if your website is not in their index, it will not appear for any of the searches. It is also true that, if you have more pages in the search engine index, the more chances you'll have appearing in search results.
Ranking:
This is a process in which the search engine will pick highly relevant content and display it on the highest position on the SERP. These are nothing but the content you create that is handpicked by the search engines to better optimize the results for a particular keyword. You can also say, the higher a website is ranked, the more relevant the search engine thinks that its a solution for the query.

Also, PageRank is one of the best algorithms for improving web search results. It is also considered as one of the ways to measure the importance of websites. In addition to this, the websites and the content that are present on the first page of the search engine are those which PageRank thinks is the best.
This is exactly how Search Engines work.
Now that you've understood the working of search engines, let's move on and discuss the shortcuts or tactics to optimize your web page on the SERP.
SEO Tutorial for Beginners: Tactics and Methods
Just having a good website and great content will not help you rank on relevant keywords on the search engine pages. You should follow a few techniques that help in better traffic and lead generation. So, here a few tactics that help to rank your content on the top of the search engine pages.
People landing on your website would often be looking for a smooth interface and you should be able to provide them with this with ease. This is because Google only picks those websites which put up relevant and quality results. So, for Google to include your website as unique content, you should have a good UI and justifying solution to the queries.
According to a recent survey, it is also stated that your content should be useful, desirable, findable. valuable, credible, accessible.
Longer content = higher ranking. This is the actual truth. The content you create a major impact on your website ranking. A recent study also says that "longer the content, the higher the likelihood of its ranking at the top of the SERPs".
Organic traffic is way better than generating traffic via social media platforms. So, organize your business goals in a way that does not hinder your company's growth. The average business venture spends about 1 percent of its total revenue only on advertising. So, if your business makes up to $1 million per year, you might have to spend close to $10,000 on advertising.
The keywords play a vital role in making your content rank. Google is evolving as so are its algorithms, now, the aim is to understand the intention of the viewers. What they want, their interests, the search volume and to be more specific, what search results to the keyword will help answer the queries.
Now, say, for example, the search engine shows "Digital Marketing" has a search volume of 3,86,00,000 per month. This is a huge number and you'll be exposed to millions and you'll have to target it heavily.
Be a hero in the field of creating good content and delivering it to the right audience. Content creating is a must but, promoting the content and distributing across the marketing channels is a task in hand. If your company is in the private sector, say, industrial or educational, it's required to have corresponding articles or videos.
You'll have to take the opportunity of writing more articles and make long videos. Even in this case, you'll have to make sure you work on the highest search volume keyword. This will definitely make your content rank among the top 10 articles or videos on the SERP.
Create a lot of backlinks
Backlinking is important to make your website rank on Google. Links are still the no.1 factor that determines the website ranking because without these links, ranking your website would be very hard. Also, links can be earned through high-quality content, influential marketing and so on. These are considered to be extremely efficient.
These are a few methods that you should consider adapting while optimizing your content.
The next topic is How to optimize your Keywords? Let's see how this is done.
SEO Tutorial for Beginners: How to optimize Keywords?
Follow these steps for better keyword optimization.
Select your domain and target the most popular keyword
Be aware of what domain you're going to work on and target the most searched keyword in that field. This will help in better content creation and drive more traffic to your website for that keyword.
Write effective content based on the keyword research
Adding appropriate optimized keywords in your website content, you'll be able to connect with your prospects and customers. By doing this, you can address your viewers in a simplified way.
Add Title Tags, Content Strategy, Links, URL, Meta description
When you work on Digital Marketing, the success of your organization is mainly contributed by organic traffic which mainly focuses on researching, analyzing, and so on. The title of your content is very important. So, make sure you add your target keyword in your title because this is the most important piece of work on your website, both on and off-page.
Add corresponding links to the topics you feel relevant and we have internal, inbound and outbound links that help in better optimizing your keyword.
Always be sure of what you're adding in the slug part of your article. This should contain your focus keyword. Check out the URL of this page for reference. It contains the keyword.
SEO Tutorial for Beginners: Title Optimization
What are Title Tags?
Even before a viewer clicks on a link present on SERP, the post's title drags more attention. A well-written title holds the power to the interest of the reader. But that's all on the side of the audience.

Title tags are an important part of the SEO strategy. This is because these are unique, short and should have the focus keyword in it. This is also the first thing that the audience look at once they search for a particular query related to your product. So, you need to focus on crafting captivating titles.
How to optimize title?
Watch the length of your title. Do not display it oddly. Normally, search engines display only the first 50-60 characters of a web page's title. So, make sure you fill in the right title within the given spot of 50 characters.
Always have unique titles. Do not try to copy or plagiarize your content or title. All the webpages are unique so, customize your title.
Prioritize your keywords. This has to be done because according to recent research, it is said that keywords at the beginning of the title may have a lot more impact on the ranking of your page.
This is about optimizing your title. Now, let's take a look at the tools that you should consider using for SEO.
SEO Tutorial for Beginners: SEO Tools
Tools are important if you want to optimize your website. You'll find a variety of tools available in the market that helps you one way or the other. The booming tools are namely, Google Analytics, Ahrefs, Moz, SEMRush, UberSuggest and many more. In this article, I've explained about the two leading SEO tools.
AHREFS

This SEO tool is one of the most popular Digital Marketing Tools that is used for analytics, preparing backline analysis, audit reports, URL rankings and many more. Ahrefs tool is also used for keyword analysis.
It is not a free version but the features that this tool possesses are worth paying a buck for.
This tool processes large amounts of clickstream data to maintain the world's largest third-party database in terms of search queries. This is basically the estimated monthly search volume and advanced keyword research metrics.
Ahrefs is used by almost all top companies like Facebook, LinkedIn, Netflix and more.
SEMRush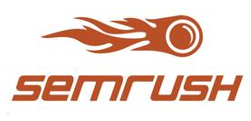 Well, this is another magnificent tool for SEO marketing. SEMRush does your keyword research, keeps a track of your business strategy and runs an SEO audit on your blog. The main agenda of this tool is to create the best competitive intelligence solution for all digital marketing spheres.
SEMRush is perfect for PPC (Pay-Per-Click) as it allows a ton of keyword research that helps in planning and tracking the performance of your paid search campaigns.
So, folks! This is one of the best SEO marketing tools which is currently booming in the market.
Next, we'll see what are the guidelines you should follow to create better content and also optimize it.
SEO Tutorial for Beginners: Guidelines
Create content that is extremely relevant to the focus keyword.
Write a small introduction to the topic. This is also called the meta description. In this, don't forget to add your keyword.
Proper usage of header tags. For the topics use a different header and for subtopics, use a different header.
Add appropriate images to the content. Add Alt tags to the images and even here, add the focus keyword.
Internal linking is a must. This is very important in ranking the relevant pages.
Readability should be good. The sentence formation should be very simple.
With this, we come to the end of this article on "SEO Tutorial for beginners". I hope you are clear about the topics that are discussed and added value to the knowledge of Digital Marketing.
If you wish to enroll for a complete Best digital marketing course, Edureka has a specially curated PG Program in Marketing with Specialization in Digital Marketing which will help you gain expertise in various digital media aspects like Keyword Planning, SEO, Social Media Marketing, Search Engine Marketing, Email Marketing, Affiliate Marketing, and Google Analytics.