"More than mere teachers, mentors are often emancipators, freeing artists from poor technique, clouded vision, and personal uncertainty." – Paul Soderberg
Mentors are a very important part of every person's life including IT professionals. In fact, a good mentor could build or break a young Padawan's entire career. Fortunately, or unfortunately, your mentors never ask or expect anything from you in return. They just give, and give, and give, even more, defining you as artists, intrapreneurs, entrepreneurs, and professionals.
A few weeks ago, Edureka sought to change all of this by introducing the 'Ridiculously Committed Mentor Awards.' The idea was to reward these ridiculously committed personalities who stay in the shadows and let their prodigy shine. Over the next few weeks, several successful professionals from across different domains nominated their amazing mentors and did their best to ensure that they won. But, there could only be a handful of winners.
The Screening Process
On 5th September 2018, the day we celebrate Teachers' Day in India, Edureka announced the Ridiculously Committed Mentor Awards 2018 to reward those outstanding professionals and leaders who have dedicated their career to creating amazing leaders in their images. The awards were open to any and all professionals who wished to nominate their mentors in the race to win the ultimate prize. As soon as the contest was announced, we received an overwhelming response from all over the country. Hundreds of professionals had nominated their mentors in a span of a few weeks.
Following this, each of the nominators promoted their mentors' profiles to gather as many votes as possible. Popular voting was one of the criteria in selecting our winners. The other, more important factor was an intensive interview of all the nominated mentors conducted by an internal team of experts.
After all of this evaluation was done, each mentor was given a final score out of 10 which comprised of different components including popular votes, the interview round and the strength of the story, and the top-scoring mentors became our honorable winners. Interestingly, the results to the Ridiculously Committed Mentor Awards were announced on 5th October 2018, which happens to be International Teachers' Day.
Without further ado, let's meet the winners of the Edureka Ridiculously Committed Mentor Awards and the reasons why these amazing professionals deserve this honor:
1st Prize: Dr. Dimple Juneja Gupta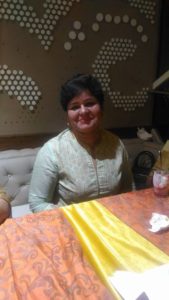 Dean (Research & Development) at Poornima University, Jaipur
"Dr. Juneja is one of the most versatile people I have ever met. She's not just another Research Guide who makes students run around for time. Her suggestions & insights are valuable, to say the least. I'm grateful to her." – Atul S, mentee of Dr. Juneja.
Dr. Dimple Juneja Gupta wins an Apple MacBook Pro & 5,000 Edureka Cash.

2nd Prize: Ravi Ranjan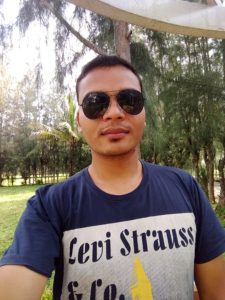 Analyst
"Ravi is ridiculously committed to my learning and growth. He gives time for me for an hour every week to understand what new things I have learned and what I will learn the next week. He tries to get the solution out of me every time there is a problem rather than instructing me to solve it in a particular way." – Mahesh Chandan, mentee of Mr. Ranjan.

2nd Prize: Saumya Saxena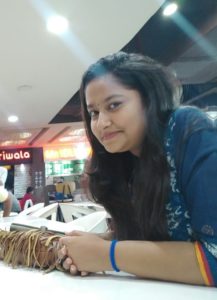 Senior Communication Engineer
"Technically, professionally and mentally, Saumya helped me with what would have been a tremendous ask working in a customer service based environment. She made me stand on my feet making me resolve my issues while always keeping me feel that she is there for me." – Animesh Lochan, mentee of Ms. Saxena
Ravi Ranjan & Saumya Saxena win an Apple MacBook Air & 5,000 Edureka Cash each.
The Runners Up:

The above 20 mentors win each an Amazon Kindle eBook reader & 5,000 Edureka Cash.
In an effort to motivate all the nominated mentors, Edureka is also awarding every single mentor who was part of this contest Certificates of Appreciation & 5,000 Edureka Cash.
So, did your mentor make it to the top list? Check the complete list of winners here and find out.
We hope that this month-long contest motivates all these amazing mentors to keep contributing to India's budding IT and services industries and inspires new and aspiring mentors to walk in the footsteps of these proven ridiculously committed personalities.