There has always been a never-ending debate over On-Premise vs Cloud Computing, and which among the two is better. In this article, I will explain everything you should know about this topic.
If you are interested in learning more about Cloud Computing, take a look at the Cloud Computing Course.
In the current era of expanding IT enterprise, one must consider whether an On-Premise architecture or Cloud Computing will serve the purpose better. In this On-Premise vs Cloud Computing article, I will be discussing the following topics:-
Before building your architecture, it is essential to decide if you want to manage your infrastructure locally (by yourself) or let a third party manage it for you. These factors regarding your environment must be taken care of for smooth operations. Now as you know why we are here, and what are we going to learn, let's dig deep into this On-Premise vs Cloud Computing article.
What Is On-Premise?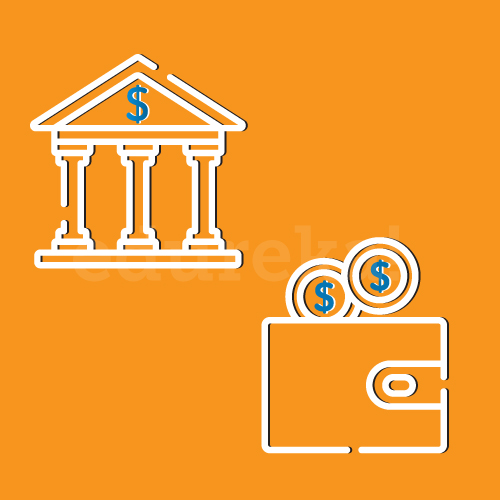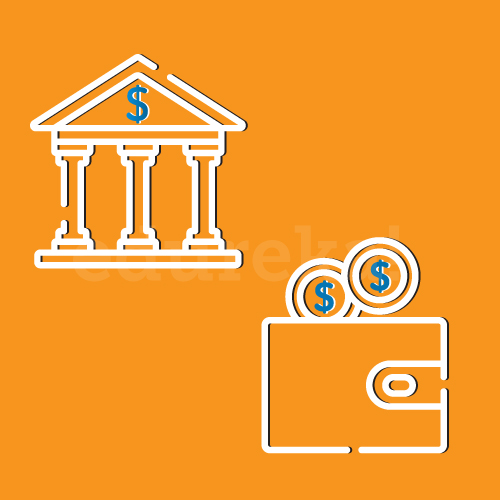 Let's talk about a topic that interests a majority of people: money. In general, you have your money in your wallet and in your bank account. Here, the wallet is your On-Premise environment. On-Premise means that a company keeps all its data, servers and everything in its IT environment in-house. The company is responsible for running, supporting and maintaining the data all the time. This is the traditional way of hosting your architecture.
Since an on-premise environment refers to keeping the entire infrastructure in-house, it is also called "shrink-wrap". An alternative to this is Cloud Computing (money kept in your Bank Account). Let's go further, and understand about Cloud Computing in detail.
What Is Cloud Computing?
Before talking about "What is Cloud Computing", let's just take a quick overview of "What is Cloud" and its types.
Cloud computing is the practice of storing and accessing your data from remote servers(data-centers). Cloud computing is of various types, and to understand it completely, you should first know the different categories of Cloud:-
Public Cloud: This is the most common type of Cloud. Here, the servers(data centers) are shared between multiple clients. Eg: Amazon, Google, Microsoft, many more can possible share the servers between them.
Private Cloud: A private cloud is operated by a single user(client), a closed group of users or a single organization. The services and security protocols are also updated frequently. Eg: Intranet, VMware.
Hybrid Cloud: Hybrid as the name means, is a mixture of both Public and Private Cloud. You can also think of it this way, having a public cloud for storing your data accessible to the public, and private cloud for running your production lines and legacy applications.
Cloud Computing often referred to as "The Cloud" is basically delivery of compute services over the Cloud (Internet). Cloud computing consists of servers, networks, storage, databases, analytics tool, software, and programming platform. The cloud computing service can be divided into three models commonly known as:-
SaaS (Software as a Service): You don't need to install the application, you get "On-Demand Software". Everything will be taken care

by the Cloud Service provider. E.g. YouTube, Office 360.

PaaS (Platform as a Service): Here you get a platform to perform your compute requests

such as Operating System, Programming environment, and Database. E.g. AWS Elastic Beanstalk.
If you have any doubts regarding the types of Cloud models, post your questions here:- "What is Iaas, PaaS, and SaaS?". You can read more about Cloud Computing in this blog: What is Cloud Computing?. And you can also join our Masters in Cloud Computing program to learn more about it.
Find out our Google Cloud Training in Top Cities/Countries
Now that you know about On-Premise and Cloud Computing, let's find out how are they different from each other.
On Premise vs Cloud Computing | Cloud Certification Training | Edureka
This Edureka video on "On Premise vs Cloud Computing" will help you understand both On-Premise and Cloud Computing approaches, thus easing up the process of choosing one for your business.
You can even check out the details of Azure with the Azure Course.
On-Premise vs Cloud Computing Differences
FACTORS
ON-PREMISE
CLOUD COMPUTING
DEPLOYMENT

Every resource deployed is within the infrastructure. The enterprise will be responsible for maintaining and handling the related process. The access is limited to the Organization only.

In Public Cloud, resources are deployed at the service providers end and accessed by the public. In Private Cloud, resources are deployed according to the customer's need and can be accessed by them only.

COST

The cost incurred is for the servers, hardware, storage devices, software, power consumption and also space where your architecture is built.

In Cloud Computing you only need to pay for the resources you use. There are no maintenance charge, no upfront charge, and no upkeep costs associated.

SECURITY

Organizations who have sensitive data E.g. Banks must use a certain level of security. The security is taken

care

by either a third party or by a group of staff using an external tool.

The secure environment is provided by

the Cloud

Service providers. There is a broad set of policies and technologies provided by the CSPs. These take care of the security of your data.

MAINTENANCE

The user is responsible for maintaining the server hardware and software, the data backups, storage devices, and disaster recovery.

Cloud Computing provides greater flexibility as the user/organization only pay for what they use and can easily scale to meet the demand.

FLEXIBILITY

When you buy/ make changes to your infrastructure, the cost incurred will be by the organization.

You can quickly upgrade your infrastructure to your needs without having to make large investments in costly hardware every time.
Difference Between On-Premise and Cloud Computing
If you wish to learn more about Cloud Computing and build a career in Cloud Computing, then check out our Google Cloud Certification Course which comes with instructor-led live training and real-life project experience. This training will help you understand Cloud Computing in depth and help you achieve mastery over the subject. You can learn more from the Azure cloud certification.
Got a question for us? Please mention it in the comments section and we will get back to you or post your question at Edureka | Community. At Edureka Community we have more than 1,00,000+ tech-fanatics ready to help.