It is our pleasure to share NDTV interview with our Customers & Team over how Interactive Online Courses are shaping the new age of learning and replacing Massive Open Online Courses (MOOCS).
Online Education across the world has taken a new turn with the surge of Interactive Online Courses. With a projected growth of 17% to $1.2Billion by 2018, there is a strong competition in terms of delivering the best value to online customers. With the surge in Internet users, Students and Professionals have access to online courses like never before and the benchmark for fulfilling their expectation has risen over the past few years.

Customers choosing online courses primarily expect it to be equal to real time classroom sessions or perhaps even better. The USP of Edureka has been to create skill based online with multiple aspects which includes Quality training module designed by Subject Matter Experts with Industry Knowledge, Real-life Projects, Well versed Instructors, Lifetime Learning & 24×7 Support.
Here is an excerpt from our featured customers in NDTV
Akash and Rajeev are two professionals working in Major Companies. Akash, a project manager at a telecommunications firm in Bangalore and Rajeev, an engineering graduate and a working professional share their experience with online courses in Eureka.
Rajeev Biswas: 'I didn't have that much professional knowledge to advance in my project. So I started looking for Online Course. Lots of other video classrooms are there that talked about theory part and not related to real world examples. That is the advantage of online interactive courses where I can raise questions real time whenever class is happening. There are other participants also who have 5 to 10 year experience, they are giving their feedback also.'

Akash: 'In our Industry it's important to keep track of what's going on the latest technology. Big Data is being one of the upcoming trends, everybody is trying out and exploring what it means to them. So I thought it will be a good idea to explore big data.'
Excerpts from other Customers Worldwide
Rob Murphy, Information Architect at SPINS, USA. Linkedin Profile

"I feel that I understand the basic components of MapReduce despite the fact that I am a beginner with Java. I realize that any one of the three hour classes could be expanded to a week. I think the course is doing an excellent job of giving a basic understanding of each topics and putting emphasis on the most important question such as when do we choose a particular technique with Hadoop to solve a problem etc. "
Alexey Starkyh, R&D Engineer at IFAS of RWTH, Developer, Achen university, Germany. Linkedin Profile

"Looks like they want us to think of nothing but learning. I really appreciate this approach. Thank you Edureka Team! I had a nice and fruitful time.'"

Senthil Nagarajan K , Vice President Product Management at Rovi, San Francisco Bay Area. Linkedin Profile

"Course instructor was very knowledgeable, and handled the class very well in terms of making it interactive, keeping it interesting, and responding to all questions from students.'"
Sneha Abraham, Technology Analyst Infosys. Linkedin Profile

"After attending these classes, you will realize the big difference between learning directly from an industry expert and learning from an Instructor with no or negligible industry experience. I am looking forward to do my project and certification exam post my project submission."

Here is an excerpt of the Interaction between the NDTV Reporter & Mr. Lovleen Bhatia:
Reporter: How do you see the Interactive Online Education being better than MOOC?
Lovleen: "The MOOC model has courses which are self based. With High quality videos, discussions to answer your queries, the MOOC model falls short when it comes to guarantee over response. Typically people get stuck in the 1st level. In our case the live support creates a higher level of engagement."
Reporter: With more students finishing their course in Interactive online courses and lesser in MOOCs, it is true that the higher they pay fees, the more likelihood it is for students to complete? How do you see it?
Lovleen: "It is a human tendency that if you pay for something you value more. The completion rates are not determined by money but by engagement, learning, live support system and intermediate milestones. Once intermediate milestones are not reached, the student drops off at that time."
Endnote:
Often customers have a choice between MOOCs (Massive Open Online Courses) vs Interactive Online Education. But in today's time the Interactive Online Education has become popular due to the unique advantage it has over MOOCs.
The session with NDTV also goes on to highlight the advantage of Interactive Online Courses over MOOCs when it comes Flexibility, Affordability, Expert Engagement & Helpdesks to name a few.
We thank NDTV for reaching out to us.
To know more about Edureka's online courses Click here

Other Media Coverage: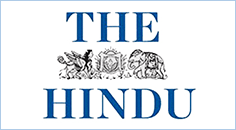 Hindu Businessline – June 16 2014
'The skill gap in the technology education space was a glaring need in the market at the time, and then, there was also the opportunity of emerging areas such as big data, cloud and mobility. Edureka began as a blended model – a combination of classroom sessions and online lessons. When a pilot with a group of 60 students worked, the number was scaled to 1,000 students in the next six months.'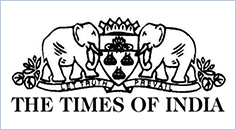 'Founded in 2012, Edureka offers online skill-based courses in areas such as mobile application development and big data for professionals at competitive prices. Companies like Edureka offer online learning use a combination of live interactive sessions, animation to explain a subject, as well as flexible schedules and constant feedback. '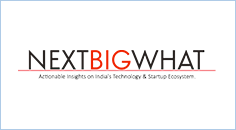 It is a fact that online tutorials are not for everyone. The linear, long-distance teaching is definitely not for the unmotivated and easily distracted which is why there aren't as many takers for it as conventional face to face learning. However, as a large number of people look to upgrade their skills, going online seems to work for them. Education startup Edureka is one of the startups that benefit from this trend. The company, got to 50,000 subscribers within six months and has broken even. By going non-linear of course!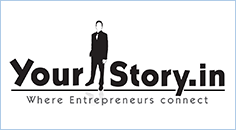 Edureka, an online tutoring domain, has seen a lot of success in the three years of its existence. With a student base of approximately 85,000 students around the world, including markets like North America, South Korea, Australia, Africa and East Europe, and a course completion rate of 70%-80%, it has strengthened its foothold in this sector. The courses are conducted live, by highly trained professional instructors to maximize engagement of the students. The course videos are saved throughout the duration of the course, allowing enough time to revisit parts of the lesson; they also have hands-on-project work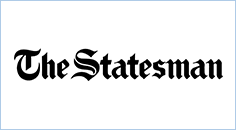 'Edureka was founded by Lovleen Bhatia, alumni, Indian Institute of Technology-Benaras Hindu University and Kapil Tyagi, alumni IIT Bombay (2002) in May 2011. The organisation aims at bridging the widening skills gap of professionals in Big Data, Cloud and Mobility. Thanks to their custom designed courses by senior, seasoned technology experts who ensure that the course content is industry relevant and up to date.'
Want to be part of Edureka's Learning Methodology? Click here