When the UK Government's Central Communication and Telecommunication Agency (CCTA) founded ITIL, they believed that they had to provide a robust framework for the welfare of IT businesses. A no-nonsense and planned framework like that of ITIL is making lives better for the rest of us now.
ITIL is high in-demand and professionals are looking to get certified. There are various functions and processes in ITIL and amidst this, there are 5 areas to the ITIL Lifecycle-
1. Service Strategy
2. Service Design
3. Service Transition
4. Service Operation
5. Continual Service Improvement.
Since Service Strategy (SS) tops the list in the lifecycle, it holds an important position. SS is a plan created by the IT service organization to reach its objectives. It enables you to design, implement and develop service provider strategy that aligns to the organizational strategy. SS provides you with the knowledge to identify factors that can be responsible in raising your organization to a whole new level.
One of the most important objectives of SS is to identify competitors within the market and to create a condition in which an organization can offer better services than its competitors. The key here is to understand the techniques involved in creating better services and delivering value to its customers. It focuses on the bigger picture like cost, risks and service performance. SS also deals with interesting factors like Service market development, types of service providers, service portfolio, finances and business relationships.
Do you need Service Strategy?
If you're a team leader, CIO, system administrator or someone who is getting into the management level, ITIL service strategy can be your pick. If you have an understanding of ITIL, service strategy can help you improve the quality of IT service within your organization. With SS, you will be able to understand some key concepts such as governance, risks, budget, strategic assets, utility & warranty , characteristics of value.
In order for an organization to function smoothly, the key is to differentiate between wants and requirements. In simple words, you can call it demand and financial management. Demand management is applied when you plunge into something for the first time and you give an estimation to it. A service organization has to anticipate capacity and availability for future demands.
For the latter, this is intended for higher ranked managers. Financial Management deals with measuring the value of IT services, in order to keep the organization's Service Management domain cost effective. It enables the organization to make better decisions, enable faster changes, maintain control and retain a feeling of service value.
Jobs and Careers
Most individuals who possess an ITIL certification make the cut when compared to people without one, since organizations value these certifications. Both small and big companies are looking for ITIL certified professionals who can contribute a valuable change. Every company has a vision to climb the success ladder as high as possible. With the help of an ITIL trained professional, they believe that this vision can come true. Medium sized businesses may not have the financial luxury of having an important IT project fail due to poor management and lack of processes. Thus, the value of an ITIL certification may be greater for these companies.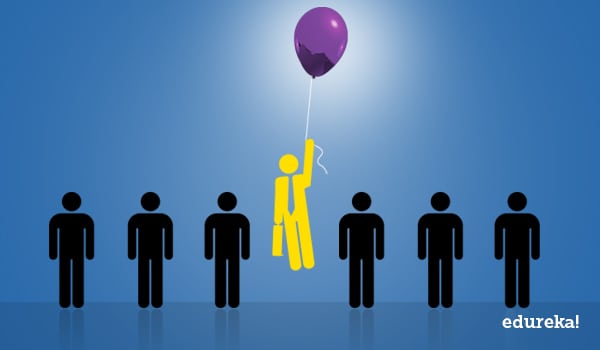 Many large companies have dedicated ITIL coaches or mentors who help assist projects through some steps of the ITIL framework. They have a wide understanding of the IT landscape and can spot trouble with a service design document or implementation plan in a matter of minutes. ITIL certification is also a valuable credential for IT project managers, who are in the IT service. Most project managers are already familiar with the development lifecycle process, so the principles of ITIL come naturally for them. IT managers, architects and engineers who have a basic knowledge of the ITIL framework can assist with understanding and supporting the ITIL process. So don't wait any long for opportunities to come your way. Kick start your life with ITIL today!
Got a question for us? Please mention it in the comments section and we will get back to you.
Related Posts: