Microsoft Azure Tutorial – Cloud Computing With Azure
Recommended by 33 users
Do you know what is Azure? Do you have any idea why and how it is used? If you want the answers to these questions, you have landed at the right place. This Azure Tutorial blog will give you an introduction to Microsoft Azure covering all the Why, What and How aspects of it. Alternatively, you can watch the below video by our Microsoft Azure expert discussing Azure concepts along with practical sessions.
Microsoft Azure Tutorial For Beginners | Microsoft Azure Training | Edureka
In this blog, we will learn about Microsoft Azure in the following sequence:
10 years back, companies were storing everything in-house i.e on their own servers. But over the years with internet speed becoming better, people discovered a new way to store everything, the "Cloud" way! What is Cloud? To understand What is Cloud, let's first understand why it came into the picture!
Before "Cloud", companies were storing everything offline i.e hosting websites on their on-premise servers, and adding more servers whenever required. But, there were some problems with this kind of setup. What were these problems? Let's discuss them using an example in this Azure Tutorial Blog:
You own a company which runs a very successful website and let's imagine the "cloud concept" was not introduced at this time. Therefore your website was hosted on the on-premise servers. Seems normal, right?

One fine day, you added a new feature to your website which became a hit over night. Now, your traffic increased multi-folds and the inevitable happened, your website crashed!

Woah! That hurts, isn't it? Well you obviously couldn't have foreseen this, and even if you did, there was no way you could have spent and bought the required servers, in such a short time. Why? Well, servers are not cheap guys, they are very VERY expensive.

Let's say you can afford these many servers, but are you sure about experiencing this much traffic everyday? After you bought the servers and the next day your traffic dropped, what will you do with these servers now? They will be idle most of the time, and hence they become a bad investment on your part.
Now with this example, let's summarize the problems with the private model in this Azure Tutorial:
This setup is expensive.

Your servers will be idle most of the time.

Every machine is bound to fail one day, maintaining these many servers becomes a tedious task.
To handle these problems we had to come up with a new model of infrastructure. Hence, we came up with Cloud. With cloud computing, all these problems were solved! How?
Put your data on Cloud Servers and you are set! No more buying expensive servers.

Scalability! Your server capacity will scale up or scale down according to the traffic, that too automatically.

Your cloud provider will manage your servers, hence no worries about the underlying infrastructure.
We now understand in this Azure Tutorial, why cloud computing was needed, let's go ahead and understand what it is exactly?
Azure Tutorial: What is Cloud Computing?
It is the use of remote servers on the internet to store, manage and process data rather than a local server or your personal computer.
Store: Store large or small files on the cloud, which you can access on the go!
Manage: Manage your data with optimized databases on the cloud.
Process: With scalable compute power on the cloud, you can process any amount of data in moments!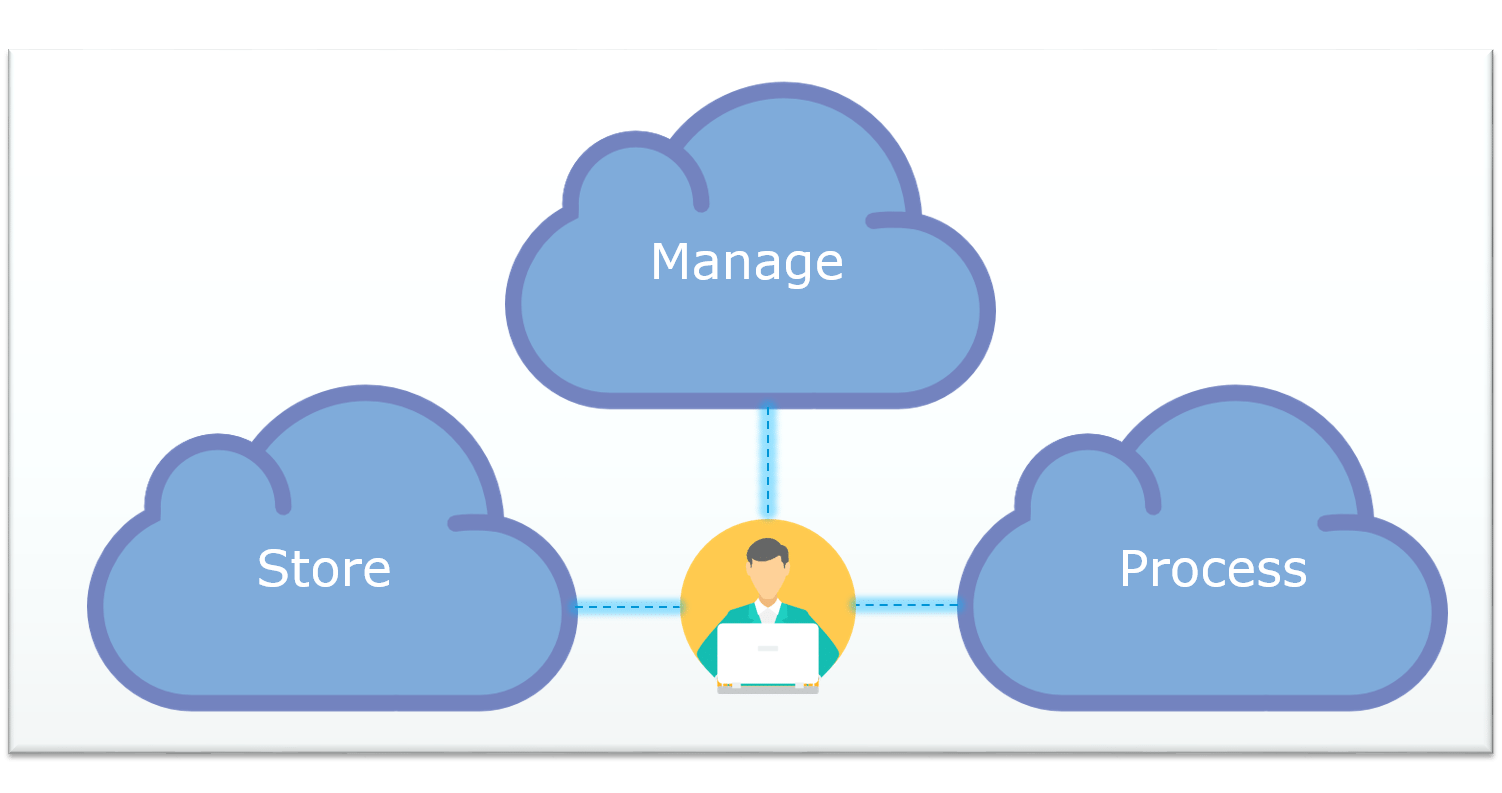 So basically, all these tasks i.e "store, manage and process", rather than doing it on your personal computer or your private datacenter, you are doing it on the public cloud, and this is what Cloud Computing is all about.
Global Cloud Computing Forecasts and Market Predictions
Here are a few interesting insights provided by the Industry Knowledge Leaders which gives us a very clear perspective as to why understanding and adoption of cloud computing is highly recommended for IT professionals:
Worldwide spending on public cloud services will grow at a 19.4% compound annual growth rate (CAGR) from nearly $70B in 2015 to more than $141B in 2019.
-Forbes
By 2019, more than 30 percent of the 100 largest vendors' new software investments will have shifted from cloud-first to cloud-only.
-Gartner
The Infrastructure as a Service (IaaS) market has been growing more than 40 percent in revenue per year since 2011, and it is projected to continue to grow more than 25 percent per year through 2019.
-Gartner
There are basically 3 categories in cloud computing:
SaaS (Software as a Service)

It allows companies to use software without purchasing them, which reduces the expenditure of the company drastically, since they are already installed on the cloud servers they can be quickly deployed and therefore saves time.

PaaS (Platform as a Service)

It allows developers to build applications, collaborate on projects without having to purchase or maintain infrastructure.

IaaS (Infrastructure as a Service)

It allows companies to rent servers, storage space, etc. from a cloud provider.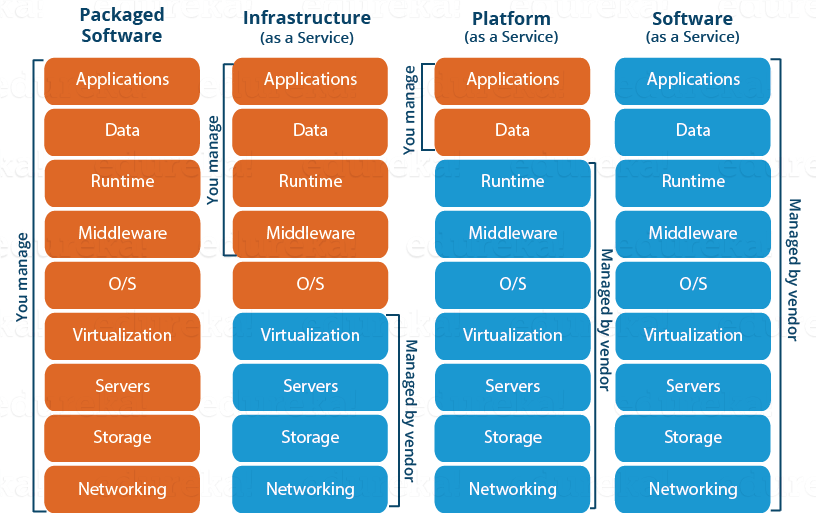 Since, there are so many benefits of Cloud Computing, therefore it was just a matter of time that companies understood its market potential. Hence, we have a lot of Cloud Providers today.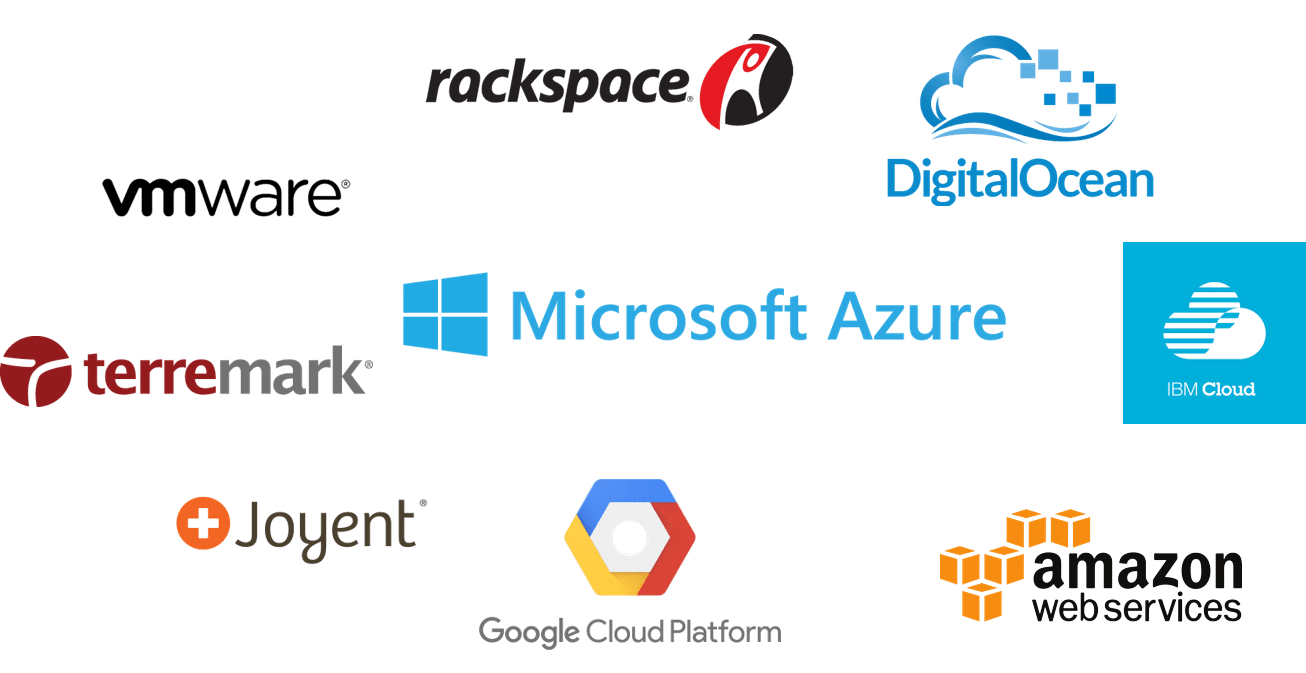 Today, in this blog on Azure Tutorial, I will be discussing about Microsoft Azure which is an IaaS. First, let's discuss why you are learning Microsoft Azure.
Azure Job Trends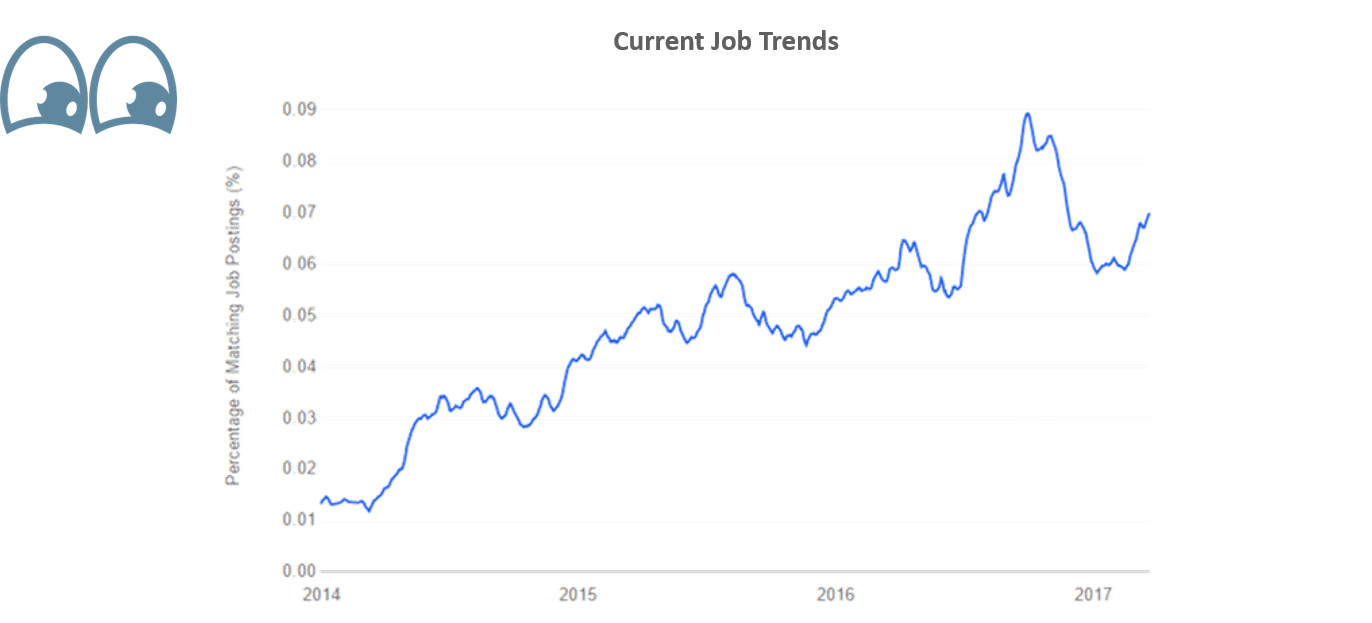 Source: Indeed.com
The demand for Azure Solutions Architect as can be seen in the trends, and hence it makes sense for you to upgrade yourself to be the master of cloud.
Let's go ahead in this Azure Tutorial and understand What is Microsoft Azure?
What is Microsoft Azure?
We discussed about the cloud services in this Azure Tutorial right? A company which provides these cloud services, is called a cloud provider. Now, there are a lot of cloud providers out there, one of them Microsoft Azure.
Microsoft Azure is a cloud computing platform created by Microsoft which developers and IT professionals use to build, deploy and manage applications through their global network of datacentres.

Azure Management Portal:
Let us see how the management portal for azure looks like: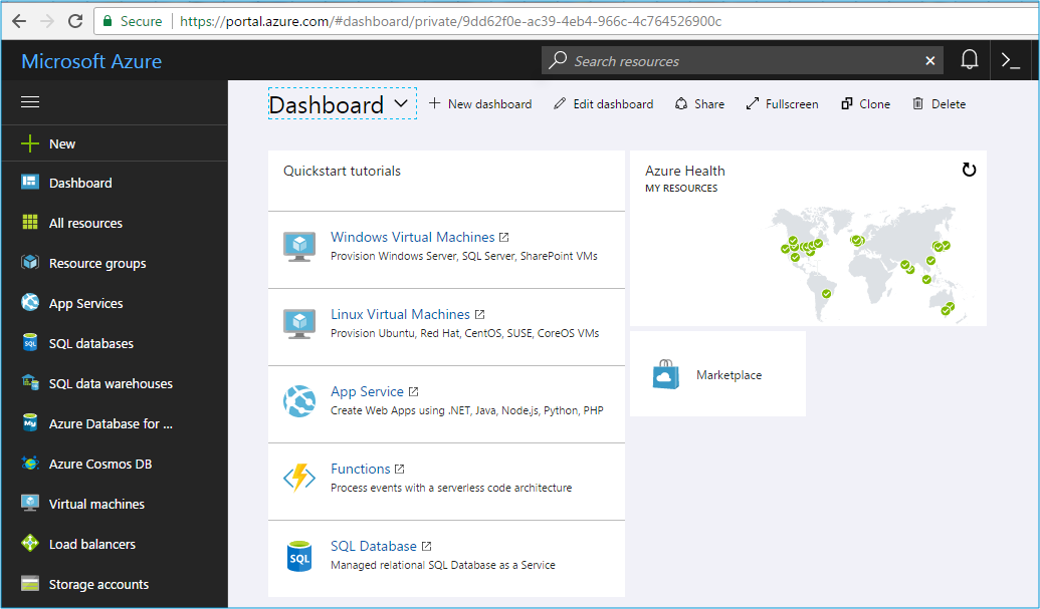 On the left side, all the resources are listed. These resources can broadly be divided into the following categories:
Compute
It is used to process data on the cloud by making use of powerful processors which serve multiple instances at a time.
Storage Services
The storage as the name suggests, is used to store data in the cloud with the ability to scale as and when required. This data can be stored anywhere.
Database
The database domain is used to provide reliable relational and non relational database instances managed by Azure.

Networking
It includes services which provide a variety of networking features such as security, faster access etc.
Developer Tools
It includes services which provides services that ease the ability to code for an organization. For example: it eases the teams to share code, track work and ship software.
Management and Monitoring Tools
It includes services which can be used to manage and monitor your Azure instances.
Enterprise Integration
Services that bring functionalities like seamlessly integrating the enterprise and the cloud.
Security and Identity
It includes services for user authentication or limiting access to a certain set of audience on your Azure resources.
Web and Mobile Apps
These are mainly used to create web apps or mobile apps for any platform and any device.
These were broadly the categories under which the services in Azure are listed. Moving ahead in this Azure Tutorial, let's dive a little deeper in these categories and discuss each of the services in brief:
Master Microsoft Azure with Edureka
Compute Services
Virtual Machine:

Deploys any workload in any language and any operating system virtually. With Virtual Machines, you get the flexibility in virtualization for a wide range of computing solutions. This instance is just like your own personal server, the only difference is that it is only deployed only on the cloud.
VM Scale Set:
VM Scale Sets are Azure compute resource that one can use to deploy and manage a set

of identical Virtual Machines. Since these VMs are configured exactly same, they support true autoscale, and hence are suitable for applications where the computing requirements vary over time.
Azure Container:

Creates a container hosting solution optimized for Azure. A container is basically used to make your application portable to make it run on any system, without worrying about the different environments of the target or source system.
Container Registry:

For storing and managing the above said container images, across all types of Azure deployments, azure came up with a service called Container Registry. It keeps the container images near the deployments, so as to reduce latency and costs.
Functions:
Write code without worrying about the infrastructure and provisioning of servers. This type of

architecture is called 'serverless' architecture. But, functions cannot be used to deploy an application, it can only be used to execute background tasks.
Batch:

Scale up to tens, hundreds or thousands of virtual machines along with staging data and executing compute pipelines. You can choose your platform i.e Windows or Linux depending on your workload. Also, you don't have to wait in queues anymore, with batch all your work can be completed in seconds, irrespective of the workload. Best Part? Pay only for what you use.
Service Fabric:
A compute service that orchestrates and manages the execution, lifetime, and resilience of c

omplex, inter-related code components that can be either stateless or stateful. It can scale up to thousands of servers.
Cloud Services:

It is a Platform as a Service (PaaS), in which you don't have to worry about the underlying hardware, just upload your code and you are set!. It Supports Java, Node.js, PHP, Python, .NET and Ruby, so that you get to focus on apps, not hardware
Storage Services
Blob Storage:
It is an object storage service, its use cases include cloud applications, content distribution, back

up, archiving, disaster recovery, and big data analytics. It can store any type of data in the cloud as objects/blobs (such as text, binary or media file, etc.)
Queue Storage:

It provides a managed message queuing service for communicating between decoupled application components. It makes components fault tolerant by, making the components independent, If part of your architecture goes down, messages are buffered and then naturally picked up by other message processing nodes, which maintains the integrity of your workload.
File Storage:
Migrate your data to Azure File storage and then integrate with clients or applications through

simple configuration changes. It is simple lift-and-shift cloud migration, without code changes. Plus, you no longer have to manage on-premises file servers or the hardware and cost.
Table Storage:

Use Azure Table storage to store petabytes of semi-structured data and keep costs down. Unlike many data stores—on-premises or cloud-based—Table storage lets you scale up without having to manually shard your dataset. Availability also is not a concern: using geo-redundant storage, stored data is replicated three times within a region—and an additional three times in another region, hundreds of miles away.
Database Services
SQL Databases:

With built-in intelligence that learns app patterns and adapts to maximize performance, reliability and data protection, Azure SQL Database is a cloud database built for developers. It makes building and maintaining applications easier and more productive.  
DocumentDB:

A fully managed NoSQL database service built for fast and predictable performance, high availability, elastic scaling, global distribution and ease of development.
Redis Cache:

Redis is an advanced key-value store, where keys can contain data structures such as strings, hashes, lists, sets and sorted sets. Redis supports a set of atomic operations on these data types. Redis also supports trivial-to-set-up master-subordinate replication, with very fast non-blocking first synchronization and auto-reconnection on net split.
Networking Services
Virtual Network:
Azure Virtual Network gives you an isolated and highly-secure environment to run your

virtual machines and applications. Use your private IP addresses and define subnets, access control policies and more. Use Virtual Network to treat Azure in the same way as you would treat your own datacenter.
Load Balancer:

With built-in load balancing for cloud services and virtual machines, you can create highly-available and scalable applications in minutes. Azure Load Balancer supports TCP/UDP-based protocols such as HTTP, HTTPS and SMTP, and protocols used for real-time voice and video messaging applications.
Application Gateway:
Azure Application Gateway gives you application-level routing and

load balancing services which let you build a scalable and highly-available web front end in Azure. You control the size of the gateway and scale your deployment based on your needs.
Azure DNS:

Use Azure DNS to host your Domain Name System (DNS) domains in Azure. Manage your DNS records using the same credentials and billing and support contract, as your other Azure services. Seamlessly integrate Azure-based services with corresponding DNS updates and streamline your end-to-end deployment process.
Content Delivery Network:
Ensuring a consistent user experience

is important. If your websites or mobile apps involve streaming media, gaming software, firmware updates (Smart TVs, consumer electronic appliances) or IoT endpoints (cars, sensors), then Azure Content Delivery Network helps you reduce load times, save bandwidth and increase responsiveness.
VPN Gateway:

Azure VPN Gateway connects your on-premises networks to Azure through Site-to-Site VPNs in a similar way that you set up and connect to a remote branch office. The connectivity is secure and uses the industry-standard protocols Internet Protocol Security (IPsec) and Internet Key Exchange (IKE).
Traffic Manager:
Azure Traffic Manager gives you three methods for traffic routing: fail-over, performance

or weighted round-robin. Choose the one which is right for your application or scenario. Among the many features, it can improve the availability of important applications by monitoring your Azure services or external websites and services and it automatically directs your customers to a new location when there is a failure.
Express Route:

Use Azure ExpressRoute to create private connections between Azure datacenters and infrastructure on your premises or in a colocation environment. ExpressRoute connections don't go over the public Internet and they offer more reliability, faster speeds and lower latencies than typical Internet connections. In some cases, using ExpressRoute connections to transfer data between on-premises systems and Azure can give you significant cost benefits.
Developer Tools
Visual Studio Team Services:

With Visual Studio Team Services, it is fast and easy for you to plan, build and ship software across a variety of platforms. Get up and running in minutes on our cloud infrastructure without having to install or configure a single server.
Application Insights:
Get rich performance monitoring, powerful alerting and easy-to-consum

e dashboards to help ensure your applications are available and performing as you expect. Quickly see if you have a problem, how many customers are affected and perform a root cause analysis to find and fix the issue.
API Management: 

Use Azure API Management as a turnkey solution for publishing APIs to external and internal customers. Quickly create consistent and modern API gateways for existing back-end services hosted anywhere, secure and protect them from abuse and overuse and get insights into usage and health. Plus, automate and scale developer onboarding to help get your API program up and running.
Monitoring and Management Services
Microsoft Azure Portal:

View and manage all of your applications in one unified hub—including web apps, databases, virtual machines, virtual networks, storage, and Visual Studio team projects. Get an overview, and see which Azure services can be managed with the Azure portal.
Azure Resource Manager:
Azure Resource Manager enables you to repeatedly deploy your app and have confidence

your resources are deployed in a consistent state. You define the infrastructure and dependencies for your app in a single declarative template. This template is flexible enough to use for all of your environments such as test, staging or production. If you create a solution from the Azure Marketplace, the solution will automatically include a template that you can use for your app.
Automation:

Automate all of those frequent, time-consuming and error-prone cloud management tasks. Azure Automation helps you focus on work which adds business value. By reducing errors and boosting efficiency, it also helps to lower your operational costs.
Enterprise Integration
Service Bus:

Depend on Azure Service Bus when you need highly-reliable cloud messaging service between applications and services, even when one or more is offline. Available in every Azure region, this fully-managed service eliminates the burdens of server management and licensing.
SQL Server Stretch Database: 

SQL Server Stretch Database lets you dynamically stretch warm and cold transactional data from Microsoft SQL Server 2016 to Microsoft Azure. Unlike typical cold data storage, your data is always at hand. With Stretch Database, you can provide longer data retention times without breaking the bank. Rather than scaling expensive, on-premises storage, stretch data to the cloud—Azure storage can be up to 40 percent less expensive than adding more enterprise storage. 
Security and Identity Services
Key Vault:

Secure key management is essential to protect data in the cloud. Use Azure Key Vault to encrypt keys and small secrets like passwords that use keys stored in hardware security modules (HSMs). For more assurance, import or generate keys in HSMs and Microsoft processes your keys in FIPS 140-2 Level 2 validated HSMs (hardware and firmware). 
Azure Active Directory:
Azure Active Directory (Azure AD) is a comprehensive identity and access m

anagement cloud solution which gives you a robust set of capabilities to manage users and groups. It helps secure access to on-premises and cloud applications, including Microsoft web services like Office 365 and many non-Microsoft software as a service (SaaS) applications. Azure AD comes in three editions: Free, Basic and Premium.
Azure AD B2C:

Azure Active Directory B2C is a cloud identity service allowing you to connect to any customer who puts your brand first. Governments and enterprises worldwide are using Azure Active Directory B2C to serve their applications to their citizens and customers with fully customisable experiences, while protecting their identities at the same time. 
Azure AD Domain Services: 
Azure Active Directory Domain Services provide scalable, high-performance, managed d

omain services such as domain-join, LDAP, Kerberos, Windows Integrated Authentication and Group Policy support. With the click of a button, administrators can enable managed domain services for virtual machines and directory-aware applications deployed in Azure Infrastructure Services.
Multi-factor Authentication: 

Azure Multi-Factor Authentication helps prevent unauthorized access to on-premises and cloud applications by providing an additional layer of authentication. Follow organizational security and compliance standards while also addressing user demand for convenient access. 
Web and Mobile Apps
Web Apps:

The Web Apps feature in Azure App Service lets developers rapidly build, deploy and manage powerful websites and web apps. Build standards-based web apps and APIs using .NET, Node.js, PHP, Python and Java. Deliver both web and mobile apps for employees or customers using a single back end. Securely deliver APIs that enable additional apps and devices.
Mobile Apps:
With the Mobile Apps feature of Azure App Service, it is easy to rapidly build engaging cros

s-platform and native apps for iOS, Android, Windows or Mac; store app data in the cloud or on-premises; authenticate users; send push notifications; or add your custom backend logic in C# or Node.js.
API Apps:


Connect your favourite version control system to your API App and automatically deploy commits, making code changes easier than ever. When you move your API to production, run tests against a copy of your app provided by deployment slots. Then redirect traffic to the new version without downtime.
Logic Apps:
You can connect apps, data and devices anywhere—on-premises or in the cloud—with our lar

ge ecosystem of software as a service (SaaS) and cloud-based connectors that includes Salesforce, Office 365, Twitter, Dropbox, Google services and more. It has never been easier to access data and keep your disparate systems up-to-date, in real-time. New connectors are being added to the Azure Marketplace all of the time.
Notification Hubs:
Azure Notificatio

n Hubs is a massively scalable mobile push notification engine for quickly sending millions of notifications to iOS, Android, Windows or Kindle devices, working with APNs (Apple Push Notification service), GCM (Google Cloud Messaging), WNS (Windows Push Notification Service), MPNS (Microsoft Push Notification Service) and more.
Event Hubs:
Azure Event Hubs is a highly scalable data streaming platform and event ingestion servi

ce capable of receiving and processing millions of events per second. Event Hubs can process and store events, data, or telemetry produced by distributed software and devices.
Azure Search:

Many applications use search as the primary interaction pattern for their customers who expect great relevance, suggestions, near-instantaneous responses, multiple languages, faceting and more. Azure Search makes it easy for you to add powerful and sophisticated search capabilities to your website or application. 
Master Azure Concepts with Edureka
That was all about Azure services, lets move ahead in this Azure Tutorial and understand pricing in Microsoft Azure.
Azure Pricing
The most cool thing about Azure is the welcome treat! What welcome treat? The moment you sign-up with Azure you get 200$ worth free credit. Woah! Awesome ain't it? But it doesn't end here in this Azure Tutorial, read on. 
Azure follows a pay-as-you go model, meaning you only pay what you use. For example, if you are using a particular instance for say 2 hours, you'll be only paying for those 2 hours, no more no less. 
With pay-as-you-go, you have budget options as well, where-in you plan to use your instances for a longer duration. There are two options for the same:
12 months plan

6 months plan
With these plans you "reserve" these instances for a longer duration, with a partial or full upfront payment, and you thus save costs!
Apart, from this Azure has this amazing free-tier, wherein you can use some of the services of Azure for free! Yes, you read that right!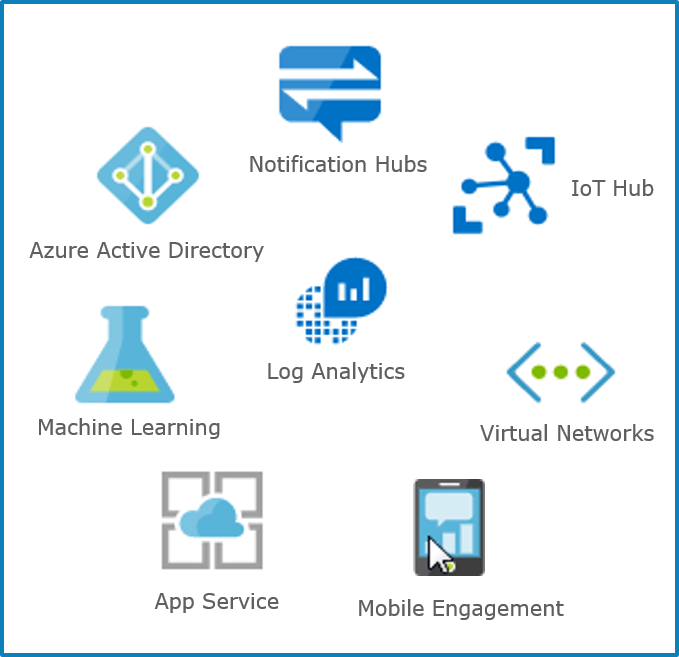 The above said services are free with some limitations! All of that can be read here using this link:
https://azure.microsoft.com/en-us/free/
Let's go ahead in this Azure Tutorial and flex our fingers with a demo!
Azure Demo: Launching an Ubuntu Server
Let me help you launch a server in this Azure Tutorial. We'll be launching an Ubuntu Server, let's see how to do this using Microsoft Azure.
Step 1:
You need to have a Microsoft account. So before moving ahead, in case you do not have a Microsoft account, then create one. After creating an account, go to: http://portal.azure.com and Sign In. Your dashboard will look like the image shown below, in the left pane click on Virtual Machines.

Step 2:
Next, click on Create Virtual Machines.

Step 3: 
On the next page in this Azure Tutorial demo, follow the following steps:
Click on Ubuntu Server.

Click on the required version of ubuntu installation.

And then click on Create.

Step 4: 
On the next page in this Azure Tutorial demo, you will configure your ubuntu machine, enter the machine name, select the disk type, select a user name(this is important, and will be used for your login), and then you will reach the text box for SSH public key. This key has to be created using PuttyGen software.

Step 5:
Open your PuttyKeyGen:
Click on Generate.

Copy the generated key from the text box.

Click on save private key and save the ppk file in an accessible location.

Step 6:
Paste the copied key in the SSH public key box.

Then, select the resource, if you don't already have one, create one, and give a suitable name to the resource group.

Finally, once everything is filled, click on OK.

Step 7:
On the next page you shall be doing the following things:
Click on the desired machine size, since ours is a demonstration we selected  the smallest configuration.

Finally, click on Select.

Step 8:
The next step in this Azure Tutorial demo will ask you to configure additional features, don't change anything as of now, and Click on OK.

Step 9:
On the next page, if the settings you configured were correct, 
It will display the message Validation passed.

After verifying the settings click on OK.

Step 10:
Your instance will now start building and you can review the statsus on the dashboard, once successfully deployed, click on the instance.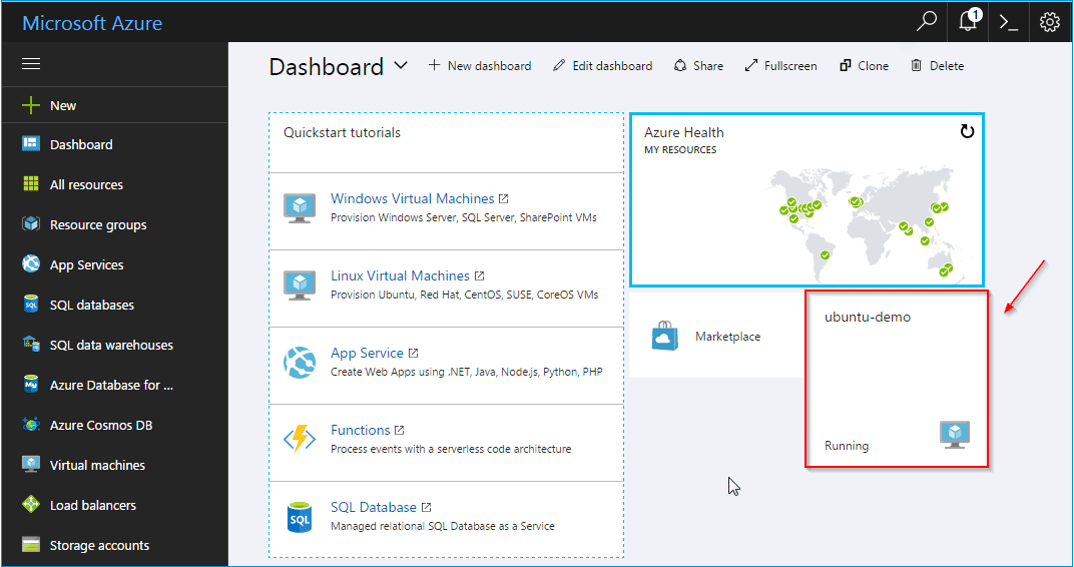 Step 11:
This is the settings page for that particular instance, copy the IP address of the instance, and now open the Putty software.

Step 12:
The Putty software is used to create the SSH connection to the created instance on the cloud.
Paste the IP address in the below showed block.

After that, click on the SSH option in the left pane.

Once SSH expands, click on AUTH.

Step 13:
Once you do that in this Azure Tutorial demo, you will be asked to provide private key file for authentication.
Browse to the private file you saved previously from your PuttyGen software.

Finally, click on Open.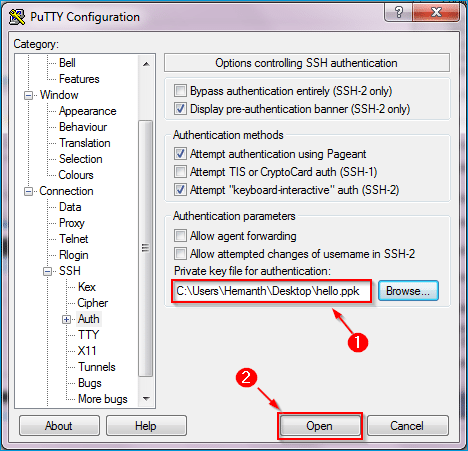 Step 14:
A command window will open, enter the username that you selected while you were configuring your instance, and done!

Congratulations, you have successfully launched an Ubuntu server on Microsoft Azure!! 
Let's get you certified now! :) 
So next in this Azure Tutorial blog, I will discuss about different Microsoft Azure certifications.
Master Azure Concepts with Edureka!
Azure Certifications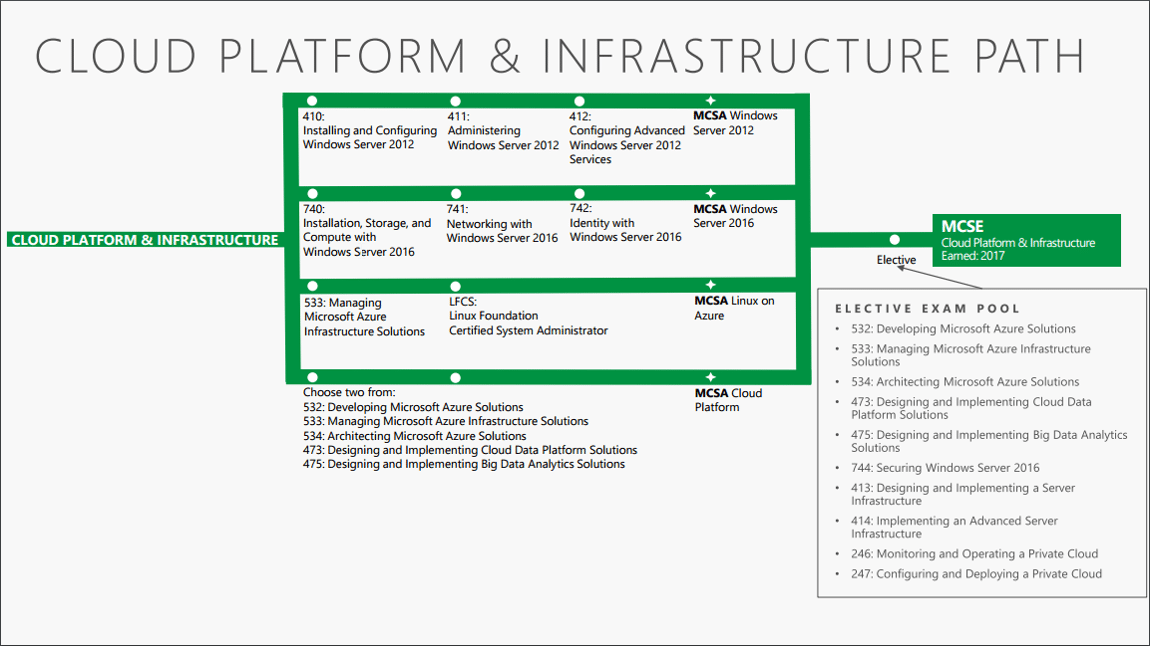 Source: www.microsoft.com
To become a cloud professional in Microsoft Azure, you should achieve the relevant certifications explained in this Azure Tutorial.
Microsoft Certified Solutions Associate Certification can be achieved by passing any two below mentioned exams:
Exam 532: Developing Microsoft Azure Solutions

Exam 533: Managing Microsoft Azure Infrastructure Solutions

Exam 534: Architecting Microsoft Azure Solutions

Exam 473: Designing and Implementing Cloud Data Platform Solutions

Exam 475: Designing and Implementing Big Data Analytics Solutions
Microsoft Certified Solutions Expert Certification can be achieved by people who already have MCSA certification in cloud. To achieve this certification you just need to appear for one exam, out of the following exams.
Exam 532: Developing Microsoft Azure Solutions

Exam 533: Managing Microsoft Azure Infrastructure Solutions

Exam 534: Architecting Microsoft Azure Solutions

Exam 473: Designing and Implementing Cloud Data Platform Solutions

Exam 475: Designing and Implementing Big Data Analytics Solutions

Exam 744: Securing Windows Server 2016

Exam 413: Designing and Implementing a Server Infrastructure

Exam 414: Implementing an Advanced Server Infrastructure

Exam 246: Monitoring and Operating a Private Cloud 

Exam 247: Configuring and Deploying a Private Cloud
NOTE** – The exam you are appearing for should be different from the exams you have already appeared for in your MCSA Certification.
The next big challenge for you would be how to prepare for these exams! You can obviously go through the Azure documentation and prepare yourself, but that would require time. If you are one of those who want to get trained from professionals who are already certified in this technology and are industry experts, edureka! is here to help.
Furthermore, this Azure Tutorial blog series will be updated frequently as we expand our blog section on Azure services, so stay tuned!
We have come up with a curriculum which covers exactly what you would need to crack the Microsoft Exams! You can have a look at the course details for Microsoft Azure training here. 
Got a question for us? Please mention it in the comments section of this Azure Tutorial and we will get back to you.