Machine Learning and Big Data are the blue-chips of the current IT Industry. The big data stores analyze and extract information out of bulk data sets. On the other hand, Machine learning is the ability to automatically learn and improve from experience without being explicitly programmed. Get a further understanding from the Hadoop big data course.
Is this combination really our future? Let us learn that through the following docket:
What is Big-Data?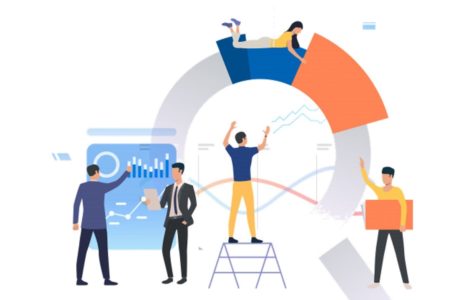 Big Data is a collection of large and complex, data sets that are difficult to store and process using traditional database management and processing applications. The challenge includes capturing, curating, storing, searching, sharing, transferring, analyzing and visualization of this data.
5 V's of Big-Data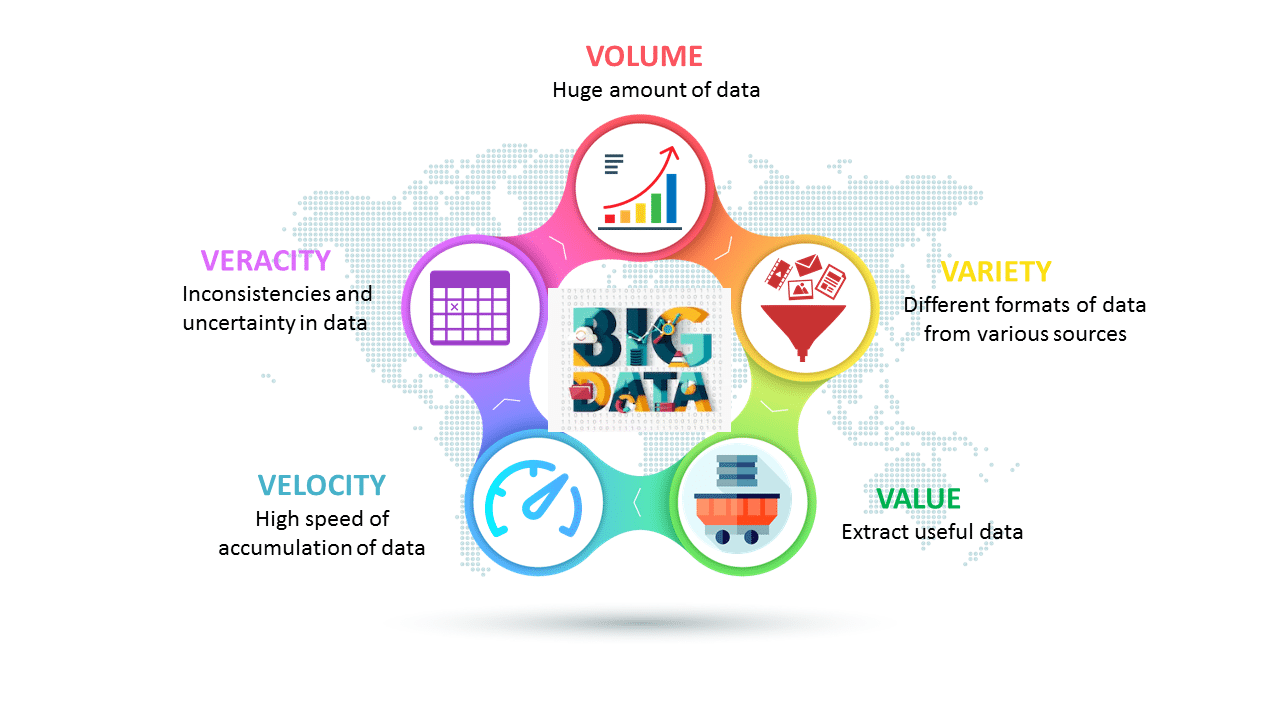 Volume: The gravitas that the term big data owns is because of its volume.
Velocity: The superiority of processing data with high accuracy and speed.
Variety: The different types of data, Structured, Unstructured and Semi-Structured.
Veracity: The quality and consistency of data.
You can even check out the details of Big Data with the Azure Data Engineering Training in Canada.
Where does data come from?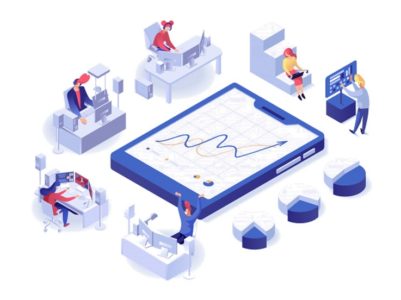 Big data is collected from a variety of sources. You name it, Big Data owns it. Some of the major sources are discussed as below:
Social Media
Third-Party Cloud Storage
Online Web Pages
Internet of Things.
Data Mining and Data Analytics are the two cores working on Big Data Processing. Data Mining involves collecting data from various sources, while Data Analytics is all about applying logical reasoning to it.
Sorted and analysed data can uncover hidden patterns and insights that can be useful in a variety of fields. As such, big data is a source of incredible business value for every industry. For example pattern identification, foresight and many more.
Here's where Machine Learning comes in.
What is Machine Learning?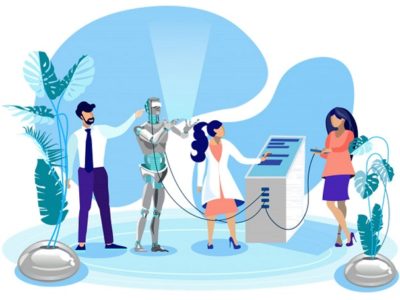 Machine Learning is defined as automated data processing and decision-making algorithms designed to improve at every stage of their assigned task based on their experience. In other words, "Evolve through Learning"
In the context of Big Data, Machine Learning is used to keep up or improvising by itself with the ever-growing and ever-changing stream of data and deliver continuously evolving and valuable insights.
Machine learning algorithms define the incoming data and identify patterns involved with it, which are subsequently translated into valuable insights that can be further implemented into the business operation. After that, the algorithms also used to automate certain aspects of the decision-making process.
If you're interested in gaining expertise, Machine Learning with Python Certification program can help you acquire the necessary skills and knowledge.
Transform yourself into a highly skilled professional and land a high-paying job with the Artificial Intelligence Course.
For these purposes, machine learning algorithms are used with a variety of techniques like decision trees or neural networks.
How to apply Machine Learning in Big Data?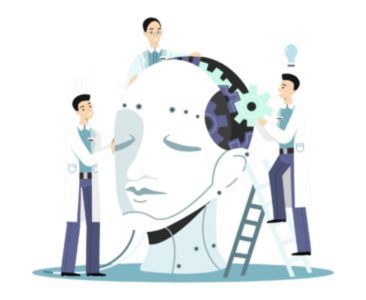 Machine Learning provides efficient and automated tools for data gathering, analysis, and assimilation. In collaboration with cloud computing superiority, the machine learning ingests agility into processing and integrates large amounts of data regardless of its source.
Machine learning algorithms can be applied to every element of Big Data operation including:
Data Segmentation

Data Analytics

Simulation
All these stages are integrated create the big picture out of Big Data with insights, patterns, which later get categorized and packaged into an understandable format. The fusion of Machine Learning and Big Data is a never-ending loop. The algorithms created for certain purposes are monitored and perfected over time as the information is coming into the system and out of the system. You can even check out the details of Big Data with the Data Engineer Course.
Big-Data and Machine Learning Use-case
The dominant combination of Machine Learning along with Big data is the reason behind the phenomenal growth in many industries. Out of which, the Automobile Industry is one. Learn more from the Hadoop training in Austin.
Integrating statistical models to data is helping automobile manufacturers to identify the strategies for providing the best in class automation in their vehicles that meet the user expectations.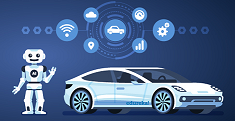 Predictive analytics lets manufacturers monitor and share vital information regarding the vehicle or part failures. Not just that, the current vehicles have started to communicate with their owners. They automatically store their data related to daily commuting route, location, and connected infotainment system which allows users to access the vehicles and take control remotely.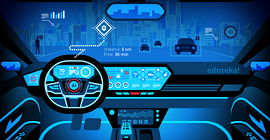 With this, we come to an end of this informative article. I hope you have understood the basics of Machine Learning and Big Data and its implementation through the real-time use case included.
For details, You can even check out tools and systems used by Big Data experts and its concepts with the Masters in data engineering.
Now that you have understood basics through this article check out the Big Data training in Charlotte by Edureka, a trusted online learning company with a network of more than 250,000 satisfied learners spread across the globe. Edureka's Big Data Hadoop training and certification courses are designed for students and professionals who want to be a Hadoop Developer. The course is designed to give you a head start into Hadoop Framework and train you for both core and advanced Hadoop concepts along with various frameworks like Spark.
Got a question for us? Mention it in the comments section of this "Machine Learning and Big Data" blog and we will get back to you as soon as possible.