Bot Runners
Bot Runners are used to execute the bots. Multiple bots can be executed in parallel and cannot update or create automation. They are run time clients which are installed on windows machines and can report back the execution log status to the control room.
So, if you summarize all the three components together, then once a Developer creates a task/bot and updates on the Control Room. The Control Room can hereby schedule and execute these bots on the Bot Runners, based on the Requirements or priority.
Q9. What are the different types of bots and when are they used in Automation Anywhere?
There are mainly three different bots used in Automation Anywhere: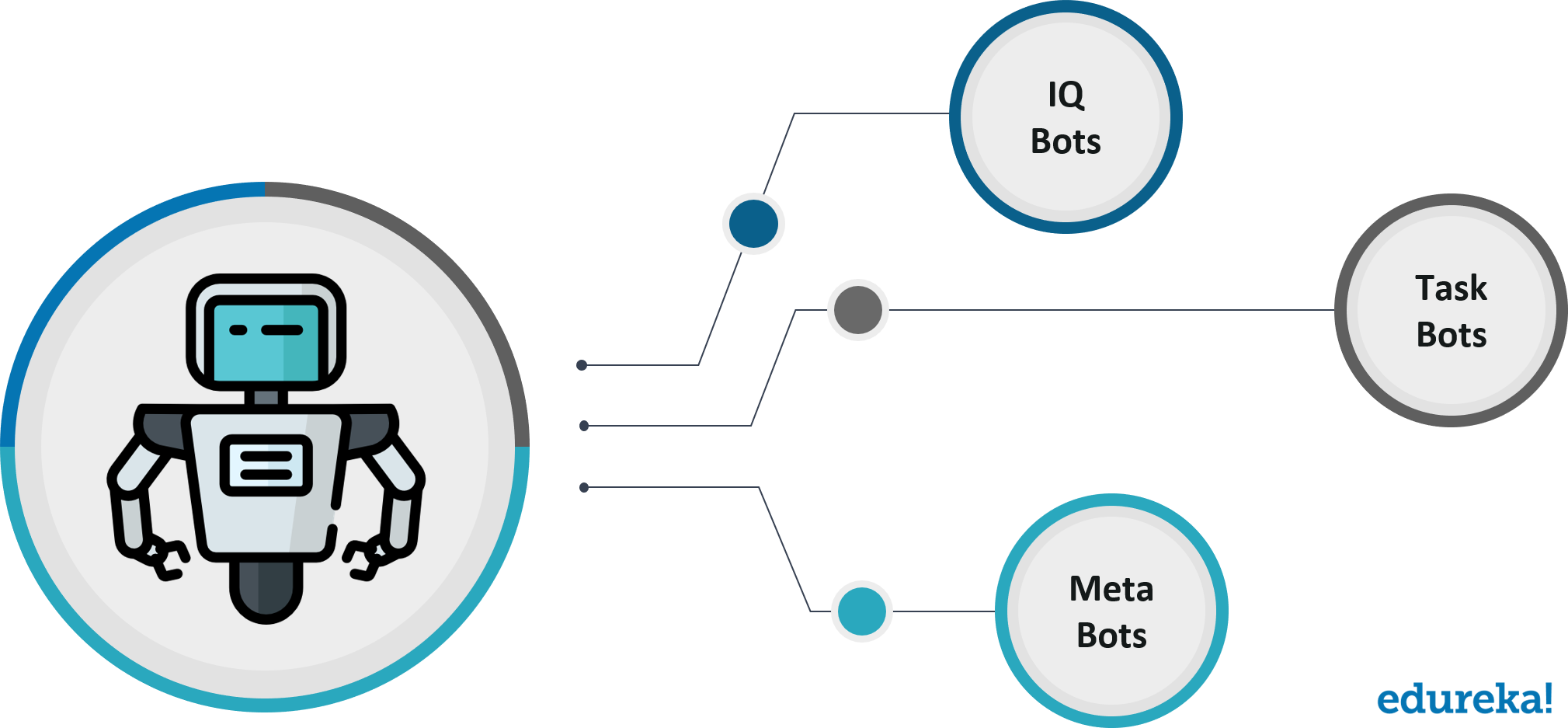 IQ Bots: The IQ Bots allow the developers to add cognitive capabilities to the process. It uses cognitive capabilities to extract information from semi and unstructured data and also detects patterns so that the next time the pattern is encountered the bot knows exactly what to do.
Task Bots: Task bots are the core of automation. These bots execute repetitive rule-based tasks that rely on structured data and are easy to build. They can execute multi-step processes around the clock with no errors
Meta Bots: The Meta Bots have the capability of integrating dynamic link library(DLL) that can be used for back end automation. It includes GUI components which are to be used for front end automation and maximizes multi-level integration to automate processes along with Task Bots.
Q10. What are the types of recorders in Automation Anywhere?