International Student's Day is here! While everyone at the global level is set to celebrate this event, we at Edureka decided to celebrate our learners.
We all get inspired reading about great success stories and get motivated to do better to achieve our goals. With this in mind, we decided to get in touch with some of our learners and hear their journey with Edureka and how they achieved their life and career goals!
In this blog, we will be featuring some of our most amazing learners stories from different shades of life. We have tried to capture the essence of their journeys and life-changing decisions. Let's meet them in their own words now.
Chiranjeevi
Meet Chiranjeevi
I started off my career as a Mainframe Developer. It was my interest in Big Data that inspired me to learn more and that's when I decided to opt for Edureka's Big Data Programs. Yes, "Programs." So far, I have completed Python for Big Data Analytics, Apache Spark and Scala and AWS Architect Training Programs at Edureka. That's a lot. But when I started I didn't realize that. Well, I am glad I didn't because they did land me my dream job at Innoscape, France in the Cloud & Big Data domain.
Journey with Edureka:
It was definitely a life-changing decision to opt for the Edureka courses as it helped me to make a successful career transition from Mainframe to Big Data.
I really loved the content Edureka offers, it's a one-stop solution for everything. In addition to this, they have fantastic technical support and great course modules. It's without a doubt a great learning platform. I would like to thank the Edureka team, for your brilliant support.
After completing my Big Data Masters Program, I'm looking forward to getting enrolled in more courses at Edureka.
Subhasree
Meet Subhasree
I work at Infosys as a Linux Admin. I enrolled in Java and Advanced Java courses with Edureka, as it was required for interaction with my clients at work. We have interview sessions with different clients can be gauged between medium to high difficulty levels. In order to crack the interviews, we have to be cross-skilled in different technologies. So, I decided it was high time to upskill and at least be able to understand the geeky words our clients use. To my wonder, the knowledge I acquired from the courses indeed helped me to crack these interactions.
Journey with Edureka:
My journey with Edureka dates back to 2014 when I was looking for an Android course to help me in completing my graduation project. Edureka has always been my top priority. They have some of the best mentors, great interactive live sessions. And the best part, you get to have lifetime access to the purchased courses. I mean, what else do you need?
My experience with Edureka has been remarkable so far. They have super active customer support for all your queries, technical or non-technical and they assist you in every way possible.
Zirarushya Pierre Celestin
Meet Zirarushya: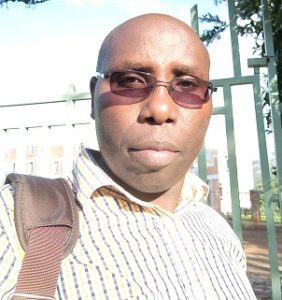 Working as a Lecturer at UNILAK (University of Lay Adventists of Kigali), I have always dreamt of making technology accessible for everyone, especially my students. Being a teacher, it's pretty much in your blood, to constantly think about your students. To be frank, this dream has been a driving factor in my plan to introduce Python at my University. Learning new things and upskilling has always been the first priority in my life. In order to quench my thirst for knowledge, I started learning with Edureka.
Journey with Edureka:
I have successfully completed Data Science, Cybersecurity, and Machine Learning with Python courses at Edureka. Both programs (Python with Data Science & Machine learning using Python) have been exceptionally helpful in my PhD program (still ongoing).
Edureka courses are of high quality with industry-based case studies included in many assignments. I love the dedication level of the Edureka team, from the impeccable 24/7 support to the one-one sessions after the live classes, everything helped me clear my doubts.
Vandana Kumari
Meet Vandana:
I have been working in Java and Springboot Microservices at L&T Infotech. I believe it's always a good idea to nurture your skills as it not just keeps you ahead in the game but also makes your mind active. It was during my maternity leave when I decided to make the best of this time and upgrade my skill set. Thanks to the internet, gaining information is now far more accessible. And my hunt for a course in Data Science ended when I came across Edureka.
Journey with Edureka:
I enrolled in the Data Science with Python course with Edureka. It helped me to resume my career successfully after my maternity break. What I particularly loved about the course was the content. They also have some really good trainers who make sure you work hard. Another interesting thing is that Edureka courses are designed in a way that suit a wide variety of audiences, even beginners like me.
Ratheeshwara K.
Meet Ratheeshwaraa: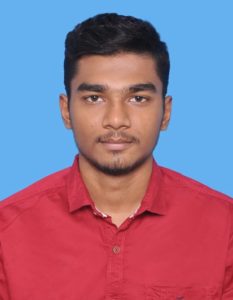 I'm a Computer Science Engineering Graduate who's looking ahead to build a career in Machine Learning and Artificial Intelligence. I have always been fascinated by Data and it's my passion to become one of the best Data Scientists in India. So, when I decided to opt for a course in this domain, I browsed through 100s of e-learning platforms. Honestly, there are more than that. As I was struggling to find one, my friend pulled me out of this black hole by introducing me to Edureka. And the rest is history!
I completed a lot of courses like Python Scripting Certification Training, Statistics Essentials for Analytics, JavaScript and JQuery Essentials Training, Python for Data Science, Data Science Certification Course using R, and MySQL DBA Certification Training with Edureka and have no plans of stopping here.
Journey with Edureka:
A lot has changed after Edureka came into my life. With the knowledge I gained from their courses, I participated in a Government organized Hackathon and was awarded a cash prize on showcasing my final project. I was also offered a contract gig with a company to work as a Data Scientist.
Edureka has enhanced my learning opportunities and has always given me the support to develop my career.
Indhumathi
Meet Indhumathi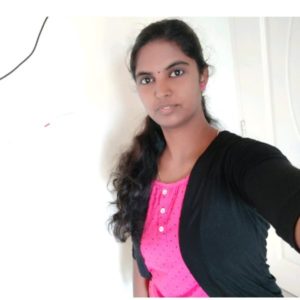 I worked as an ETL – Application Developer Specialist for almost 4 years. The competition in the market today is pretty intense and people are dedicated to continually improve their skills. So, I decided to join the race and acquire a unique trending skill. And that is when I enrolled in the Big Data course with Edureka. I am happy I did, as it landed me a job at Euroclear, Germany.
Journey with Edureka:
To be honest, I was a little reluctant at first but the interactive live sessions are the best way to learn anything. The trainer was well-versed and experienced. I really like the way Edureka courses allow you to build strong fundamentals from simple things to more advanced things.
So, these were some of our learners stories. We are honoured to be a part of these remarkable journeys our learners have embarked upon. They have proven that with the right mix of passion and determination you can achieve your desired goals and well-deserved success. Congratulations to all! We hope these inspirational learners stories encourage you and motivate you to follow your dreams, and never give up on yourself.