TCS is a global leader in IT services, digital and business solutions and a preferred employer in the IT industry. With 436,641 employees that represent 149 nationalities across 46 countries, TCS has grown to become the company IT professionals across geographies dream of joining. Even with this legacy and hundreds of threads on work-life at TCS, there's still not enough information out there about what to expect when joining TCS. Job aspirants, be it experienced professionals or freshers, are often found scrounging the internet to understand what goes on in this company and what it's like working at Tata Consultancy Services. To end this search once and for all, we have created this TCS survival guide for new joinees and job aspirants that will shed light on the company culture, learning & growth opportunities and fun at work.
All you need about working at Tata Consultancy Services
TCS operates in 27 locations across India which includes branch offices, training centres and an innovation centre. When a team member is inducted into TCS, they are expected to undergo and clear a rigorous training program that prepares them with the skills required to excel in the company. TCS has its own training program for new joinees that is held at various training centers across India. This program lasts for a period of 3 months and happens in three phases. In this Initial Learning Program (ILP), as it's called, along with learning technical skills and techniques, the new joinees also get to experience many personal grooming activities.
Here's an infographic that summarizes the insider information on what goes on at TCS.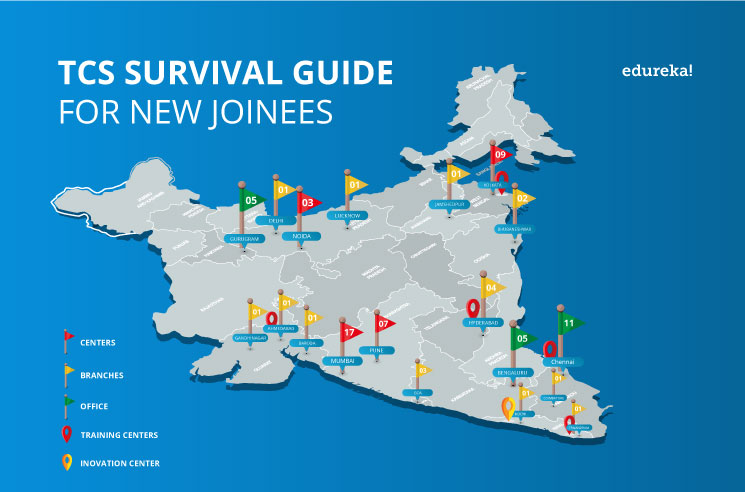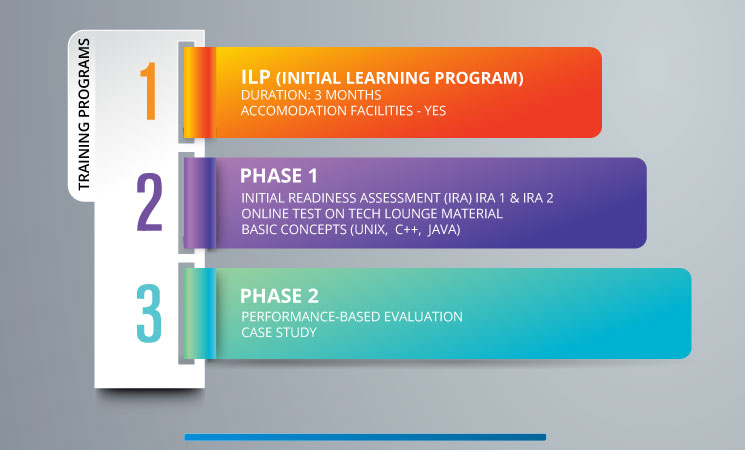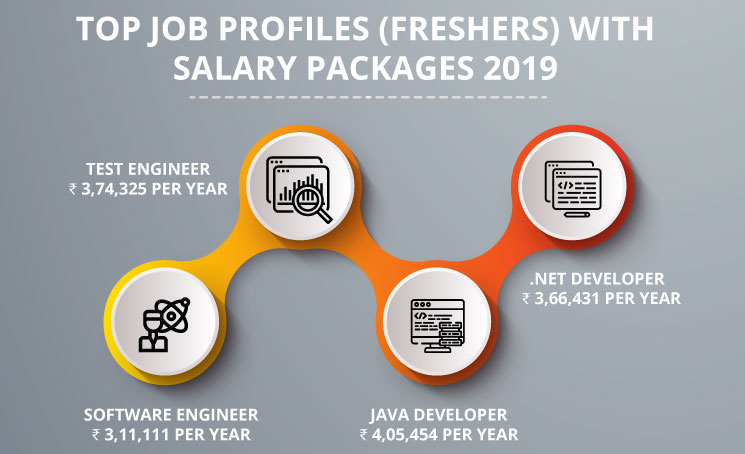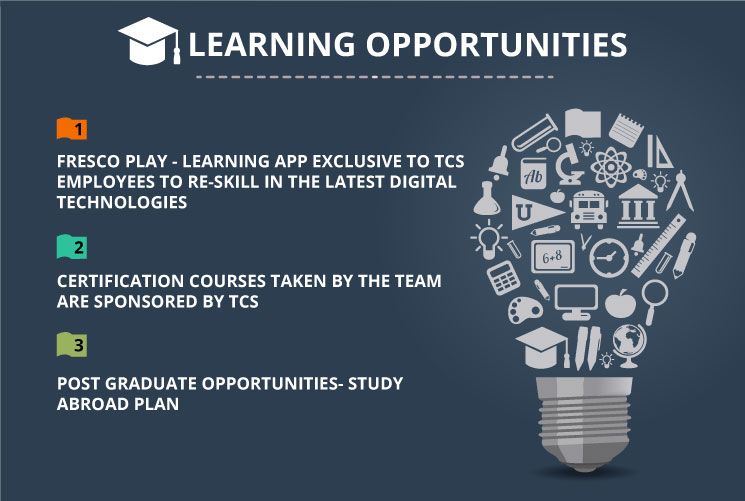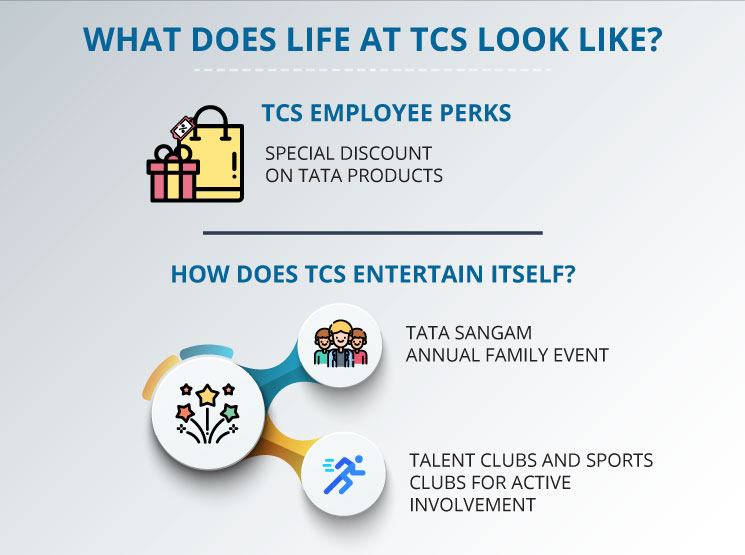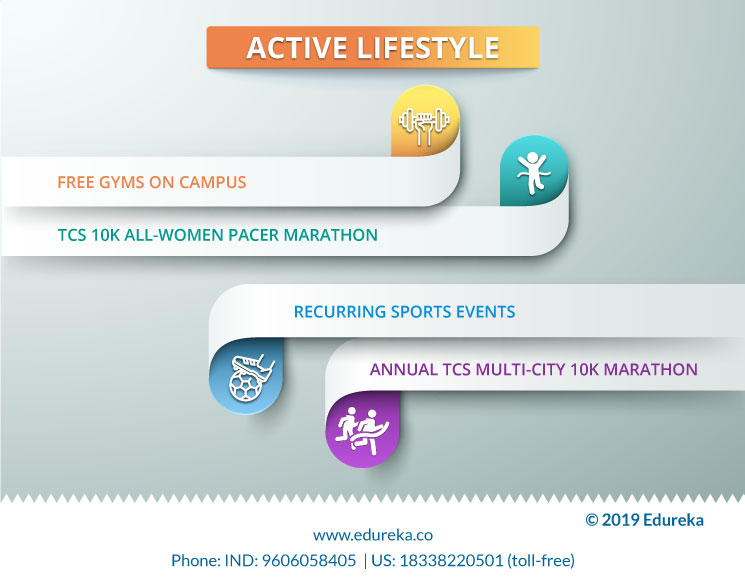 Learning Opportunities
Once they clear the ILP, new joinees get inducted into projects and become billable. But does the learning end there? Not quite! TCS encourages its employees to continuously up-skill and keep up with trending technologies in the industry. It's both in the company's and the employee's interest to do so as the industry becomes more and more skill-focused.
TCS has a dedicated learning app for its team called Fresco Play which allows them to up-skill on the go. Not only this but in fact, courses and certifications that the TCS employees undergo are reimbursed by the company as well to keep up the momentum of learning while working at Tata Consultancy Services. You can read up about the top trending technologies and download their exact career paths here.
Work-Life Balance at TCS
TCS pays a lot of attention to life outside work, especially the physical wellbeing of its employees. From sports clubs to marathons and talent events, TCS encourages employees to balance work with fun. A special mention has to be made about the importance given to fitness and physical health at TCS. Free gym access, annual marathons etc are just a few ways in which the team is encouraged to stay fit.
We have created this infographic based on online research and after speaking to current and former TCS employees whom we would not like to name. Speaking to these employees, we found that they seemed to have a good work-life balance and genuinely love the work that they were doing.
We hope this survival guide to working at Tata Consultancy Services will help ease your way into the company and settle in faster. We will be coming up with more such survival guides on other top IT companies in this series. So, if you have any suggestions or information you would like to share or would like to request us to cover a specific company, please leave a comment below and we will get back to you. Alternatively, you can inbox us on Facebook, LinkedIn, Twitter or Instagram. Good luck!