For almost everyone, education is a means to get a good job. A good education from a reputed institution helps you embark on a rewarding career. It is true even for those who are already working. They can acquire new skills and increase their chances of promotion or getting a better job in another company. But your employability depends on the institution that gave you the certification. A certification from IITs is highly preferred by employers in India and abroad. Through this article, we will see the IIT Guwahati admission process and what courses the institution offers.
The Advanced Executive Certificate Programme In Supply Chain Strategy And Operations Management is an excellent course to improve your chances of employment. You can access more detail about this course on our website.
Why IIT?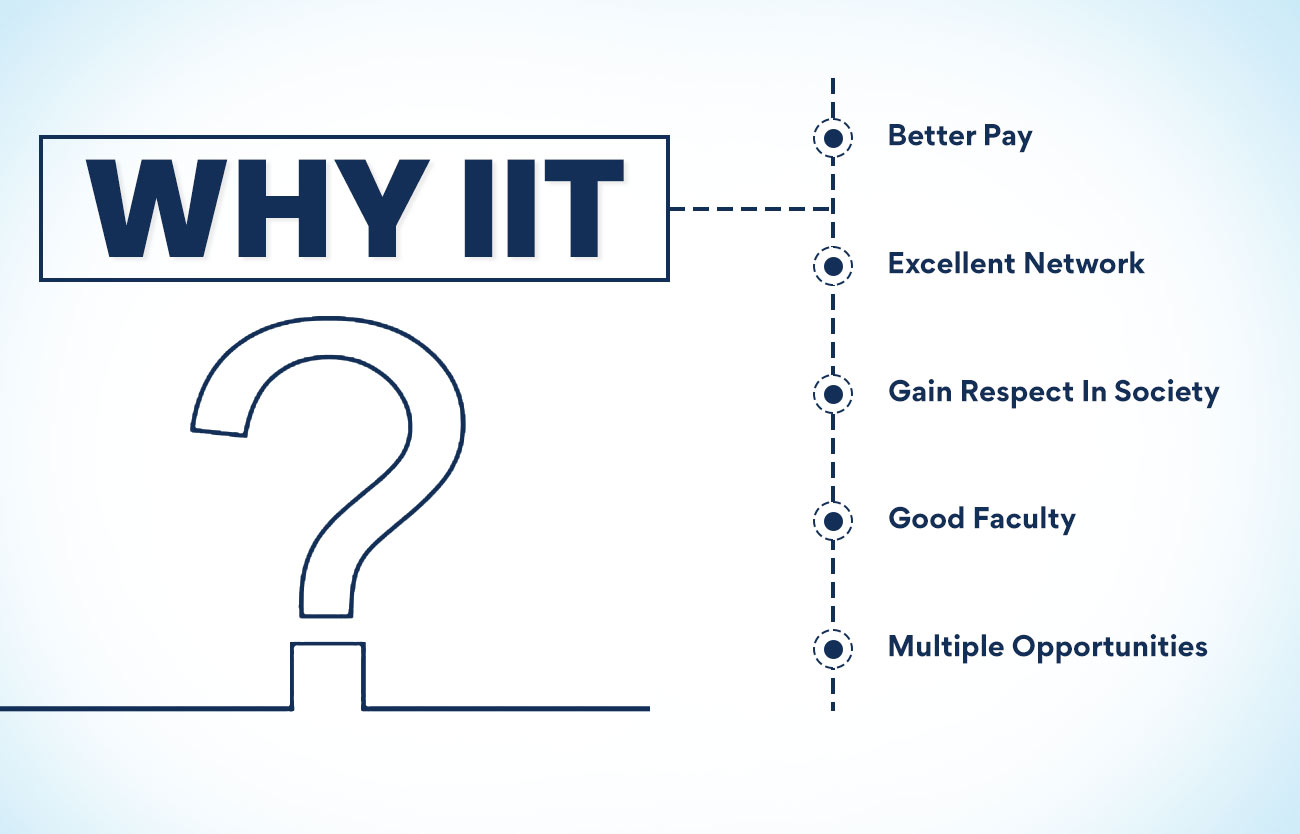 Before we get into understanding the IIT Guwahati admission process, let us see why you should join a course at IIT and what benefits it offers you. We all know that IITs are the best engineering colleges in India, and those who pass out of them get into excellent jobs. These institutions have highly educated and experienced faculty who can teach both the theoretical and practical sides of a subject. But what benefits do you get from passing out of these colleges?
Better Pay
Everyone works to get money, and the more you get, the happier you are. It helps fulfill a lot of your desires and achieve life goals. If you compare the salaries drawn by those who have passed out from other institutions, the package that companies offer for IITians is much higher. This reason is enough for you to join these prestigious institutions and get your certificate from them. You must also be careful about choosing the subjects. It is best to study something that will have value for many years in the future.
Excellent Network
One of the things that are essential for your job or own business is the network. The more people in the business you know, the better it is. It increases your sources of information and helps you do your job more efficiently. Networking also helps find opportunities to expand your distribution network in new markets. You also will gain information about suppliers who may be able to give your raw materials at a cheaper rate. Getting IIT Guwahati admission and meeting people of similar caliber will expand your network and help you get better career and business opportunities.
Gain Respect In Society
Everybody wants to be respected by the people around them. Having good qualifications gets you to respect society. But this is even more if your degree is from a reputed institution like IIT. IITian everywhere is regarded as better educated and more capable of completing any task. As a person who has passed out from IIT, you will be an inspiration to many youngsters. More people will want to secure IIT Guwahati admission and get a certificate from the prestigious institution. The job you secure with this certificate will also be one that will earn you respect from others.
Read More: How To Formulate Advanced Supply Chain Strategy?
Good Faculty
It is not enough that the institution you study in is good. There must be good professors to teach you the subjects well. Good professors can make any subject interesting. When the lessons become interesting, you will start enjoying them and pay more attention in class. Another advantage of the faculty in IITs is that they come with a lot of practical experience. It means that they can teach you how to handle various real-life situations. Another big advantage of having faculty with practical experience is that they can guide you in setting up your firm.
Multiple Opportunities
When you study at IITs, you can be sure there will be numerous career opportunities waiting for you at the end of the course. Those wanting to pursue higher education in foreign universities will find it easier to get admission there. As an IITian, you can also teach school students about how to get IIT Guwahati admission and what hurdles they are likely to face. Another rewarding career is to become an online teacher. Various platforms look for such qualified persons. Last but not least, IIT will make you fit to start your own business and run it successfully.
How To Get IIT Guwahati Admission?
As everyone knows, getting admission to any IIT requires the student to pass the JEE for UG courses. For the PG courses, there will be an entrance test for those who have completed the GATE/JAM/CAT exams. However, for different programs offered by the institution, the admission criteria can vary. If you are choosing an online certification course, then you don't necessarily have to pass the entrance tests. If you have the right qualification, then you can get admitted to the course. For many of the advanced certificate courses, one needs to have working experience.
The advantage of seeking admission to online courses is that there are no restrictions on the number of seats. Moreover, anyone from anywhere in the world can apply and join these courses. Getting an IIT Guwahati admission for online courses is easier for working professionals as they don't have to spend their time preparing for the difficult entrance exams. These courses are very convenient for working professionals as they are offered online and during weekends and evenings. Working people can acquire the necessary skills by attending these online courses and enhancing their chances of promotion or career change.
An online course that is sure to give a boost to your career is the Advanced Executive Certificate Course In Supply Chain Strategy And Operations Management offered by IIT Guwahati. You can find more details about this course on our website.
Tips For Studying Online
It is not easy for people to study online. It requires a lot of self-motivation as there are no professors or peers to watch you learn. Moreover, there can be a lot of disturbance during these courses as you take them either at home or other places. Unlike a classroom, you don't have an environment suitable for learning. It requires a lot of discipline to keep aside a few hours to attend the classes and make oneself thorough with the lessons without any supervision. Here are some ways to study online courses well.
Make A Schedule
The first thing you must do is create a schedule for your online classes. Most of you must have a family, too, apart from your office commitments. It means that you must find time after all these for your online learning. If you want to attend all the live classes, you must make sure that you are free during that time. Once you get IIT Guwahati admission for online courses, you must keep other engagements to other times. But even if you cannot attend the live classes, you must maintain a strict schedule for learning your lessons.
Find A Good Place To Study
You must find a good place to study. Whether it is for attending your live classes or for studying your lessons at other times, you must have a place with the least disturbances. Some people may find such an environment at home. But if you are already married and have kids, then it may not be easy finding that peaceful spot at home. It is wise to find some other place for this purpose. A cafe near your home may be good if they will allow you to sit there for long hours.
Reduce Distractions
There can be many distractions to your online classes. As there is nobody to check whether you are attending the class, it is easy to get distracted. It is in your hands to stay focussed on your lessons. Make sure there is no distraction from your family. Tell them that this is the time you are studying and will not entertain any interference. Mobile phones can take away your focus very quickly. It is best to turn off notifications during your study time. Once you get the IIT Guwahati admission, you must make sure that your complete focus is on your studies.
Take Breaks
Studying continuously has not helped anyone. Taking short breaks during your studies helps to improve retention and increase concentration. There are many ways to take a break, but using the phone to access social media is certainly not one of them. It can do more harm to your studies. Taking a short walk is one of the ways to relax during studies. It can also give you some fresh air after being shut indoors. Having a snack or coffee without looking at your lessons. Listening to your favorite songs is also a way to take a break from learning.
Make A Calendar
Deadlines may not be as obvious in an online class as it is in a physical one. There is nobody to remind you to submit assignments or take a test. It is in your hands to make sure that you remember your deadlines and meet them without fail. The ideal way for this is to prepare a calendar that you can follow. You can create a physical calendar or one on your laptop/mobile phone. As soon as you get IIT Guwahati admission and have started your classes, create a calendar and enter your deadlines for each assignment.
Stick To Your Schedules
Even if you are allowed to read your lessons any time you choose, it is always better not to skip the live sessions. You get a chance to interact with others during these sessions. The faculty will also be answering questions during these live classes, and this can help you learn many things that may not be in the study material. Moreover, it will bring discipline to your studies and make sure you learn your lessons promptly. Even if you are not attending live classes, make sure to study the lessons for that day without postponing them to the next day.
Read More: What is Digital Supply Chain/Supply Chain 4.0?
Print Your Lessons
When you get IIT Guwahati admission for online courses, there will be a lot of online reading material that you need to study regularly. It is always better to print these lessons and read them from paper. Reading them from a laptop or mobile phone can be distracting. A message in between your lessons or a call can spoil the flow of the lesson. Take a print of all the reading materials and file them neatly. This will help in revising or referring to them whenever you choose to. Printed materials also help you highlight important lines and make notes on the sides.
Reward Yourself
You must reward yourself when you have completed deadlines. Online classes can lack motivation greatly. There will be nobody to appreciate when you answer a question correctly or complete your assignments on time. In a classroom, you have all your classmates to motivate you. So you must motivate yourself with rewards. Fixing a reward for each deadline can be a big motivation. The rewards can be anything like a candy bar, an episode of your favorite TV show, or a movie. You can treat yourself with bigger rewards when you complete a test with good results.
Test Yourself
There can be many tests in the online course. But that may not be sufficient to keep you motivated throughout your course. You need to test yourself frequently and evaluate your performance. You can create these tests and even allocate marks for the questions. Keep a target of the minimum marks you must score in each test. Passing these tests can motivate you to a great extent. They can also help to know how well you have understood the lessons. The tests can also help you understand the difficult portions and the areas where you need to seek support.
Reach Out For Support
In a physical class, you only get your professors to clear doubts during class hours. But in an online class, they are mostly always available. Many professors will reply to your emails within a day. Most of them are also available on chats. It allows you to clear your doubts when there is a tough part. When you get the IIT Guwahati admission for online classes, you are also getting an opportunity to network with many people working in similar fields. You get their support also in solving problems and answering questions.
Benefits Of Learning Online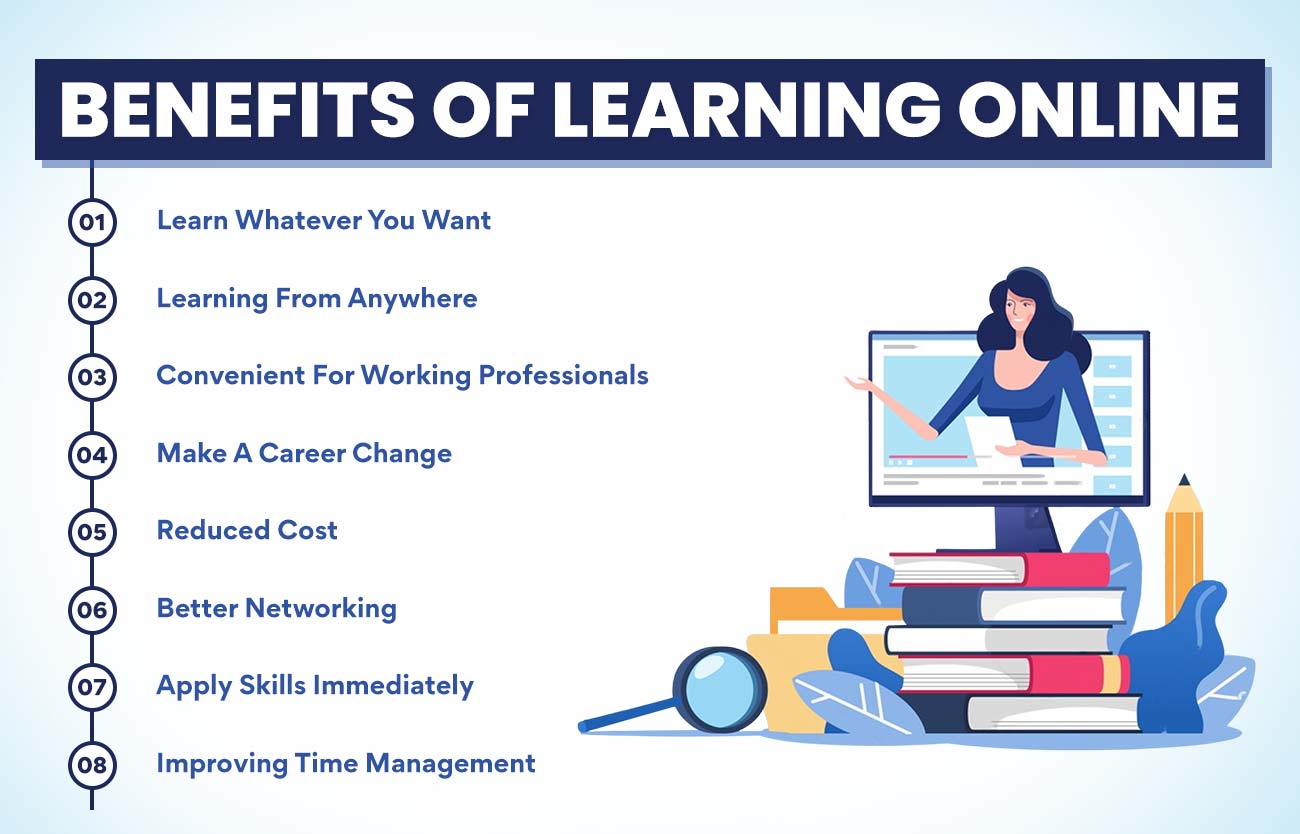 Learn Whatever You Want
The best advantage of online learning is that you can learn whatever you want. Your choices are not limited to a college near you. Anyone from anywhere can get IIT Guwahati admission for online courses, and this widens your choices of subjects you can learn. Working professionals will find this very useful because they can learn the skills that are essential for their career advancement. Online courses offer subjects that are not usually available in regular colleges because their investment is low, and they don't have to necessarily admit more students. Even courses that attract fewer participants are available online.
Learning From Anywhere
Going to a college to attend regular classes may not be an option for everyone. Sometimes colleges are situated quite far from home. In India, most colleges are located in cities, and those from the villages will have to travel long distances to attend their desired courses. Not all colleges provide all the courses, and this makes it necessary for students to go and stay in hostels far away from their homes. With online classes, you can virtually study from anywhere you want. You can get an IIT Guwahati admission for online classes from anywhere in the world.
Convenient For Working Professionals
Many working professionals find themselves stuck in a position as they are unable to upskill themselves. Technology is advancing very rapidly, and people must learn new ones quickly to achieve higher positions in their jobs. It may not be possible for many working people to take time off from work and attend college. Many of them have family and financial commitments that don't allow them to leave their jobs. Getting an IIT Guwahati admission for online courses that help them acquire the necessary skills is the best option for such people. They can continue working and learn new subjects.
Make A Career Change
People look for a career change when they feel that there is no scope for growth in their professions. It is a common phenomenon as many jobs are becoming obsolete due to progress in technology. Such people who want to make a change in their careers cannot attend a regular college as they must continue working to meet their financial commitments. Online education is the best option for them. Many courses teach the latest technologies that can earn you jobs with good growth prospects. A career change will be possible when you complete these courses successfully.
Reduced Cost
Another big advantage of online education is that they cost much less than attending college. Most good institutions charge high fees for courses that are in demand. But online courses are much cheaper as the institutions themselves have fewer expenses for conducting these classes. There are no infrastructure requirements for these programs. With a lesser fee, more students can benefit from these courses. Apart from the fees, traveling to the college itself can be expensive. You don't have any of these expenses when you get IIT Guwahati admission for online courses.
Better Networking
In a college, you mostly meet people in and around the place. There are no opportunities to network with people from different backgrounds or cultures. An online course can have students from faraway places with different cultures. This allows you to interact with such people and create a network that spreads throughout the world. When you get IIT Guwahati admission for online classes, you are sure to meet people of different ages, work experiences, and cultures. You can find out their perspective on different problems that you face in your work daily.
Apply Skills Immediately
Another big advantage of online courses is that you can use the skills you learn immediately in your work. As you are a working professional and attending the course simultaneously, it allows you to apply what you have learned in your work immediately. You don't have to wait to finish college and get a job to try out your new skills. You can also take your real-life problems to the faculty and get their solutions to them. It allows you to solve problems at work and make yourself more qualified for a promotion.
Improving Time Management
Time management is an important skill in today's professional world. If you cannot manage the time, you will find yourself struggling with all the jobs at hand. An online course will teach you how to manage time. As you must juggle your job, learning, and family, you will be forced to have a clear schedule for everything. You will learn to plan for your classes, assignments, and important duties at work. You will also find time for your family when you plan well.
Online Courses From IIT Guwahati
IIT Guwahati offers a variety of online courses that are most suitable for working professionals. Courses in data science and product management will help you get a boost in your career. Taught by expert faculty with practical experience, you are sure to become more eligible for higher posts in your company. Anyone with a degree and working experience can get IIT Guwahati admission for these online courses and benefit from them greatly.
The Advanced Executive Certificate Programme In Supply Chain Strategy And Operations Management is another such online course that gives you excellent job prospects. You can find details about all the courses offered by IIT Guwahati on our website.
Summing Up
You can find many online courses on the internet. But one must be careful about choosing the right institution for their education. IITs are known for their high educational standards, and a course offered by them will certainly help you in your career. You must look at the curriculum of the course you choose and make sure that it will help you in your job. Keeping yourself upskilled is certainly a way to ensure that you don't get stuck in your career.
More Information:
What is Green Supply Chain? An Overview
Green Supply Chain Management: What It Is and Why It Matters?
What Is Supply Chain Management And Why Is It Important?