The most recent version of the AI, which was released on March 14, is the fourth iteration. Actually, ChatGPT's initial release was in 2018. Since then, the company has been releasing iterations of the AI; ChatGPT 3, which launched earlier this year, has so far proven to be the most popular. The latest and most effective large language model is ChatGPT-4.In this blog, you will learn how to start using GPT-4 by following the steps mentioned here.
What's new in GPT-4?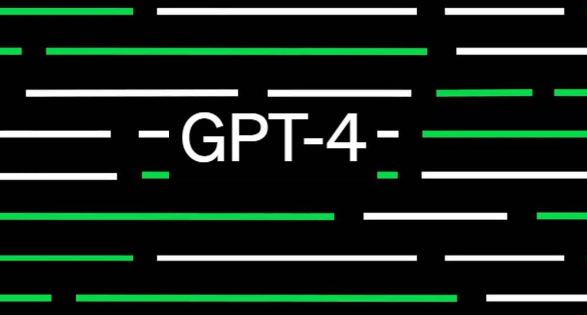 GPT-4 is the newest version of OpenAI's language model systems that accept image and text inputs, and emit text outputs. Furthermore, ChatGPT-4 can now accept photos as a basis for interaction. The chatbot is shown an image of a few cooking ingredients in the example supplied on the ChatGPT-4 website, and it is then asked what can be made with them. If video is going to be used in the same way, that is currently uncertain. GPT-4 is tenfold more advanced than GPT-3.5.With this improvement, the model is better able to understand context and identify details, producing results that are more accurate and consistent. In addition, GPT-4 has a maximum token limit of 32,000, which is an enormous rise from GPT-3.5's 4,000 tokens (equal to 25,000 words). (equivalent to 3,125 words).
To learn more about ChatGPT-4 in detail, you can check out this blog.
How to access GPT-4?
There are two ways to start using GPT-4 either you can buy the ChatGPT Plus subscription or you can start using Bing, which is now integrated with ChatGPT.
You'll need ChatGPT Plus, a paid version of this site, to access ChatGPT-4. How you can get a subscription is as follows:
Go to https://chat.openai.com/ to access the ChatGPT website.

If you are already a ChatGPT Plus user, you will be directed to ChatGPT-4.

If not, then you have to purchase the Plus subscription.

Click on

Upgrade Plan

from the menu, and pay the subscription

Once the payment has been made, you can now start using ChatGPT-4

.

The upgraded version is slow and complex but provides the best results.
To access GPT-4 using Microsoft Bing:
Go to bing.com and sign in (or establish an account, if you don't already have one) with your Microsoft account to use GPT-4 for free with Bing.

You will be able to access ChatGPT-4 with Bing immediately after signing in. To start a conversation with the Bing chatbot, click the chat icon in the top right corner or the chat button located below the search bar.
Limitations of GPT-4
OpenAI mentions some of the limitations of the new language model in addition to the new ChatGPT-4 capabilities. The most recent GPT model, according to OpenAI, continues to have issues like social biases, hallucinations, and adversarial prompts. Since almost all of its data was shut off in September 2021, GPT-4 generally has no knowledge of events that have happened beyond that date. Additionally, it does not benefit from mistakes.
That concludes our blog on How to use ChatGPT-4..I hope you have understood the concepts very well with the help of this blog. If you're interested in knowing more deeply about ChatGPT, here is the course ChatGPT Complete Course: Beginners to Advanced that will help you increase your understanding of the topic. Don't forget to check out the latest videos from our Edureka YouTube channel. https://www.youtube.com/@edurekaIN