Graduation Ceremony, it's truly surreal!
Graduation is a testament to the beginning of a journey and the attainment of a learning goal. The excitement brought about by this sense of completion stirs a lot of emotions in all of us. The stage of transition marks something important, for some of us it marks the beginning of acquiring new knowledge and for some of us it's an opportunity to sharpen our learning curve. But this truly surreal experience is definitely a starting to a lifelong journey of learning. The euphoria brought about by this sense of completion is something that we would be chasing throughout our life, from small training's to continuous upskilling to stay relevant, every learning experience definitely starts with graduation.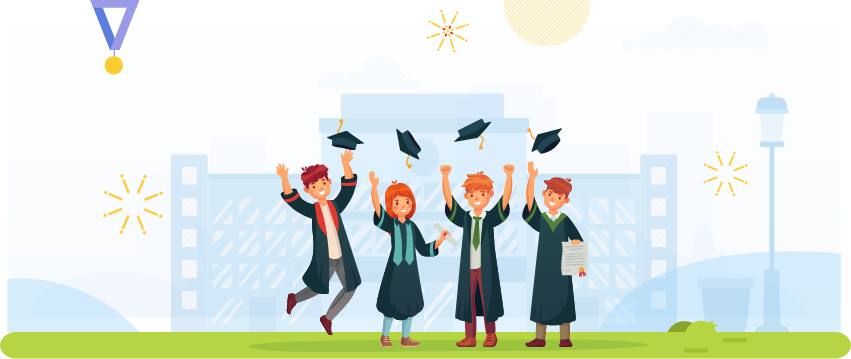 Graduation draws up a ton of aspirations & hopes for a new job or a promotion, but it also marks a period of adjustment for all of us. But this year graduates are faced with uncertainties that are unprecedented beyond anything that they will normally endure.
The year 2020 has definitely become unforgettable for all of us, but for those graduating it has become even more treacherous. The virus and the economic shock waves it unleashed have hammered everyone of all ages. Graduating in the midst of a pandemic will definitely have enduring implications on the class of 2020 including their memories, earning powers & what it means to have a society that is functional. This new normal has thrown everything out of proportion, from the way we learn to the way we work, all of which have become upside down.
But is it all about unsaid goodbyes & incomplete graduation plans? We made it certain that it wasn't the case with our Graduation Ceremony 2020 in PGP AI-ML – Edureka and E & ICT Academy, NIT – Warangal.
With 88 graduates successfully completing the program across 4 batches, the event marked something extraordinary for both learners & Edureka, since the culmination of this event wasn't one-of-a-kind but definitely a none of kind in recent times that took place on 25th September 7:00 PM IST.
The extraordinary outcome of this event & it's a grand success is a true reflection of a concrete plan that was executed with utmost precision & calculated timelines. The very well laid out plan for the Virtual Graduation Ceremony started out with periodic virtual meetups between the in-house design team, copy team, the social media team & the career assistance team. Together, a blueprint of the event was chalked out with specific checkpoints & targets that were to be achieved in a very short time. But the zeal to make the event a success wasn't based on time crunches, panics or pressure, but rather over creating a celebratory event to recognize the hard work and commitment of our graduates in the 9 long-months of their learning journey with Edureka.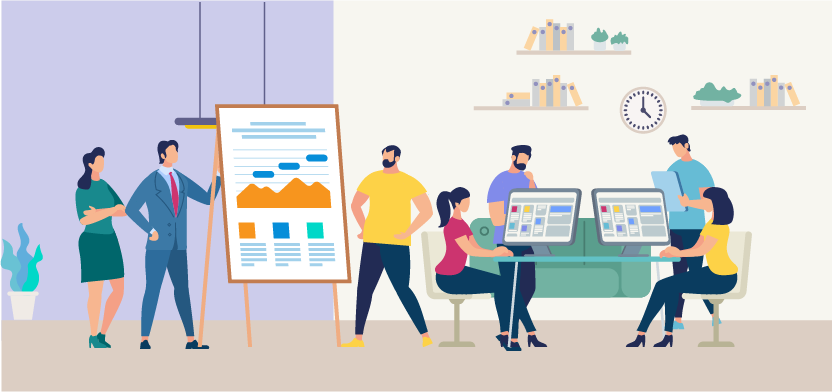 "We all burnt out the midnight oils, constant reviews, reworks & continuous refinement by all the cross-functional teams here at Edureka have truly worked wonders & the proof is definitely in the pudding" quotes Vineet Chaturvedi, the Co-founder & VP of Marketing- Edureka.
Heartbeats were raised as the event neared. It wasn't just about felicitating the achievers who were graduating after 9-months but also to honour & provide an equally enriching experience for the:
Chief Guest of the Graduation Ceremony
Prof. N.V. Ramana Rao, Director, NIT-W & Chief Patron, E & ICT Academy, NIT-W.
Guest of Honour of the Graduation Ceremony
Prof. R.B.V. Subramanyam (Prof of CSE NIT-W & Chief Investigator, E & ICT Academy NIT-W )
Prof. DVLN Somayajulu (Prof. of CSE NIT-W & Director, IIITDM, Kurnool )
Corporate Guest of Honour of the Graduation Ceremony
Ramakant Sharma, Co-founder, Livspace

Humbled by the presence of these industry veterans, the event progressed on with some great words of wisdom & a created unique experience for all those who were a part of this grandeur.
From The Learners Desk