Talking about the appropriate Cloud Platform, Pricing of the Services play a very important role But what all factors are to be considered while choosing a good Cloud Provider? In this Google Cloud Pricing blog, we'll discuss the following topics:
So before moving forward with Google Cloud Pricing let's have a look at the Pricing Fundamentals of any Cloud Vendor. You can learn more from the Google cloud training.
Pricing Fundamentals
Now pricing depends on many factors such as:
Network/Data Transfer: [Cost Per Rack Unit]
There are many things to be considered while defining the price for Networking Services. Starting from basics we have Network hardware costs (Data Transferring, Uploading and Download), the Maintainance Costs and the Internal Labor Cost.
Computing: [Cost per GB of RAM]
Compute Prices are mostly Organization Specific (as per CPU usage). Things to be considered are the various Hardware Operations and CPU power being utilized for any task.
Storage: [Cost per GB of Virtual Disk]
Storage Costs are based on the type of storage you use, the underlying infrastructure, as well as the speed at which you can store and retrieve data, plays a very important role while deciding the price for any storage service.
Find out our Google Cloud Training in Top Cities/Countries
Google Cloud Pricing
Google Cloud Pricing is not only cheaper, they offer other benefits too. Let's see some features.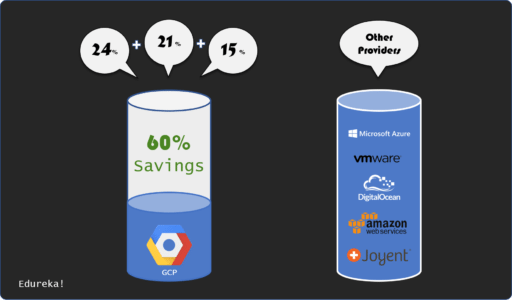 Lower Prices: Compared to other Cloud Providers Google Offers a massive 60% Saving which consists of

24% Sustained Usage discounts
21% List price Differences, and
15% Rightsizing Recommendations
Pay-as-you-go: Google Cloud Services are solely based on Pay-as-you-go basis. There's no upfront cost required, ie. "Use now and Pay Later".
No Termination Fee: There is no termination fee. The second you stop using the services is the second you stop paying for it. Customers have many reasons to continue to use GCP including

Competitive pricing

Automatic usage discounts

Best-in-class performance

Innovative solutions, and

Strong security principles and practices
Free Tier: Google provides a 12 month free trial period worth $300 of credit and on top of that it also offers a free trial option which has no time limit.
Unlock the power of the cloud with our comprehensive Cloud Computing Course.
You can also watch the below video from our Google Cloud expert, discussing about Google Cloud Pricing.
Google Cloud Platform Pricing | Google Cloud Platform Training | Edureka
Google Cloud Pricing Innovation
Google Cloud tries to offer better pricing through Innovation such as:
Sustained Usage Discount: Automatically up to 30%-off workloads that run for a significant portion of the billing month on Compute Engine and Cloud SQL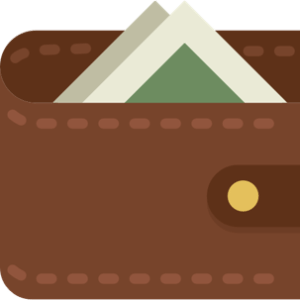 Per Second Billing: You pay per-second, which is how a cloud should work.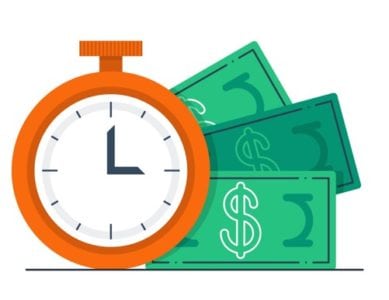 Preemptive VM Instances: Up to 80%-off workloads that can be interrupted, like data mining and data processing. Preemptible VM instances have a set price, not a market price, making them easier to budget for.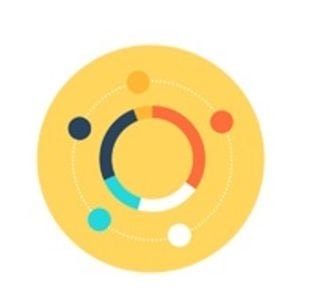 Custom Machine Types: Pick any configuration of CPU and memory to save up to 50% compared to fixed machine types from other clouds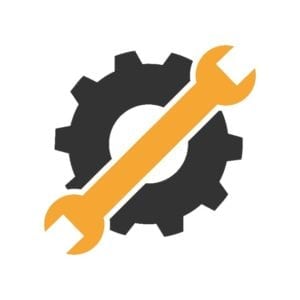 Rightsizing Recommendations: Compute sizing recommendations based on usage, so you consume less and save time on management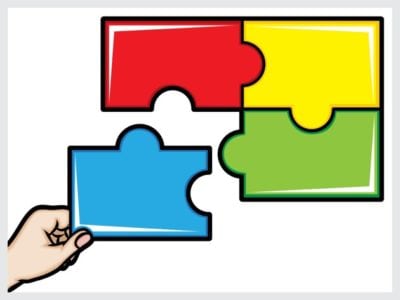 Codeline: Coldline storage lets you archive at the cost of tape at the speed of the disk, with the same API as regular storage so it's easy to archive data without changing the applications that access it.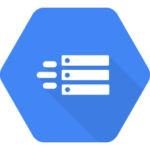 Google Cloud Pricing Features
| | |
| --- | --- |
| Price Leader: A whopping 21% discount on Compute Engines.Google invested $8.8 billion in CapEx in 2015 to develop our innovative infrastructure and technology stack. | |
| Better Infrastructure: Google builds their our own proprietary systems, including purpose-built chips, protocols, servers, storage, and switches. | |
| Faster: Google Compute Engine instances boot up in 35 seconds on average. BigQuery can scan up to 35 billion rows, 20 TB of data, in seconds. | |
| Smarter: Google has applied artificial intelligence to optimize power usage in Google data centres. On average, a Google data centre uses 50% less energy than a typical data centre. | |
Google Cloud Pricing Calculator
Google provides a Price Calculator for its various services so that you can get an estimate of the money you'll be spending on the resources you might use.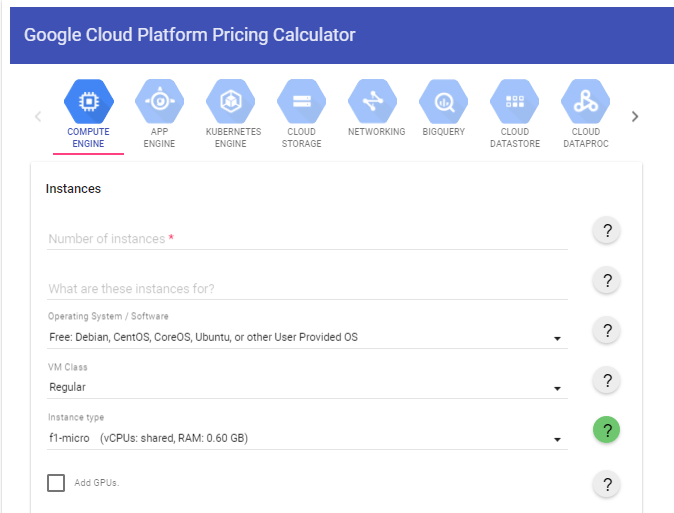 Try to calculate the price of any particular VM instance and compare it to any other cloud Provider. I bet, getting the resource from Google will cost you lesser.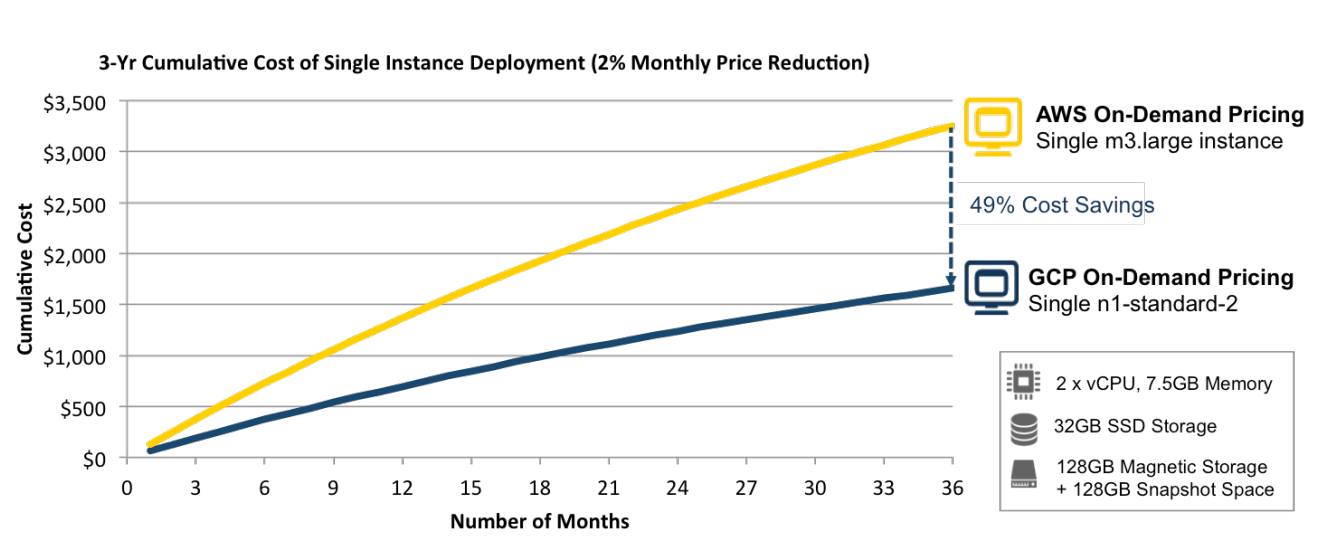 As you can see here that a 2xCPU 7.5GB Memory Instance with 32GB SSD and 256GB(128+128)Space for GCP is almost 50% cheaper than AWS instance. Plus if you consider the Automatic resizing and no termination charges, Google comes out as a clear winner.
So this is it, guys!
I hope you enjoyed this Google Cloud Pricing blog.
Now that you have understood What is Google Cloud Platform, check out the Google Cloud Certification Training by Edureka, a trusted online learning company with a network of more than 250,000 satisfied learners spread across the globe. The Edureka Google Cloud Masters program is designed to help you pass the Professional Cloud Architect – Google Cloud Certification.
Got a question for us? Please mention it in the comments section and we will get back to you or join our GCP Training in Washington today.