Stuck with legacy jobs based on obsolete technologies like Java, .NET or even worse mainframes and testing? Are you a fresher who is unable to settle in a job? This is the right time to turn towards SFDC (Salesforce.com) and earn Salesforce Certification, the most happening space in today's digital world.
Why Salesforce?
In today's technology driven world, business is constantly changing with changing customer needs. The way a customer interacts with a brand is changing too. Salesforce plays an important role in connecting customers to the business. Salesforce is the number one platform in cloud computing with more than 40% market share in the Cloud CRM space and more than 15% in the overall CRM space. It is valued at USD 5 Billion as of 2015, and is expected to reach USD 20 Billion by 2020. Their latest offering, Salesforce1 provides mobility support, IoT (Internet of things) functionalities, and SMAC (Social, Mobile, Analytics and Cloud) components.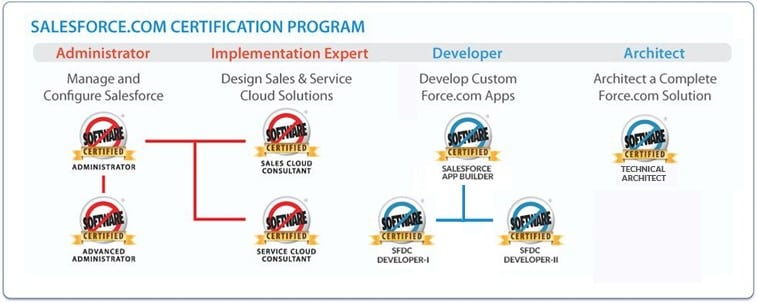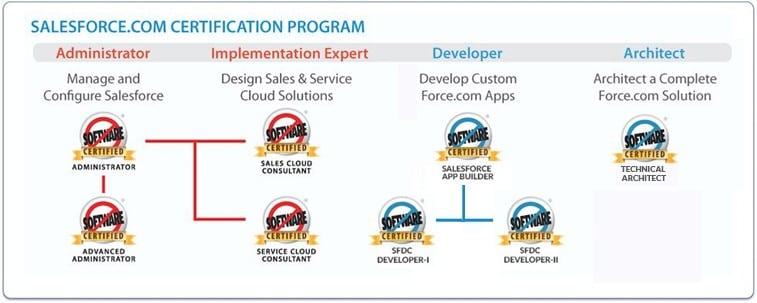 Confused about which Salesforce certification to take?
There are various certificates that Salesforce.com offers and among them are two prominent tracks: Administrator and the Developer. In the administrator track, you can crack at the foundation level as an Administrator (201) and then move on to Advanced Administrator (211). Alternatively, you can take a shot at becoming a Functional Consultant, which allows you take Sales Cloud certification and Service Cloud certification.
Previously, the developer track consisted of two certifications known as Developer (DEV 401) and Advanced Developer (DEV 501). Recently, Salesforce has updated the curriculum and split the certifications into 3 parts: App Builder, Developer-1, Developer-2.
The Technical Architect certification is the highest level of certification one can ever earn with Salesforce. There are only around 125 Technical Architects in the world till date and it is one of the highly paid jobs in the world.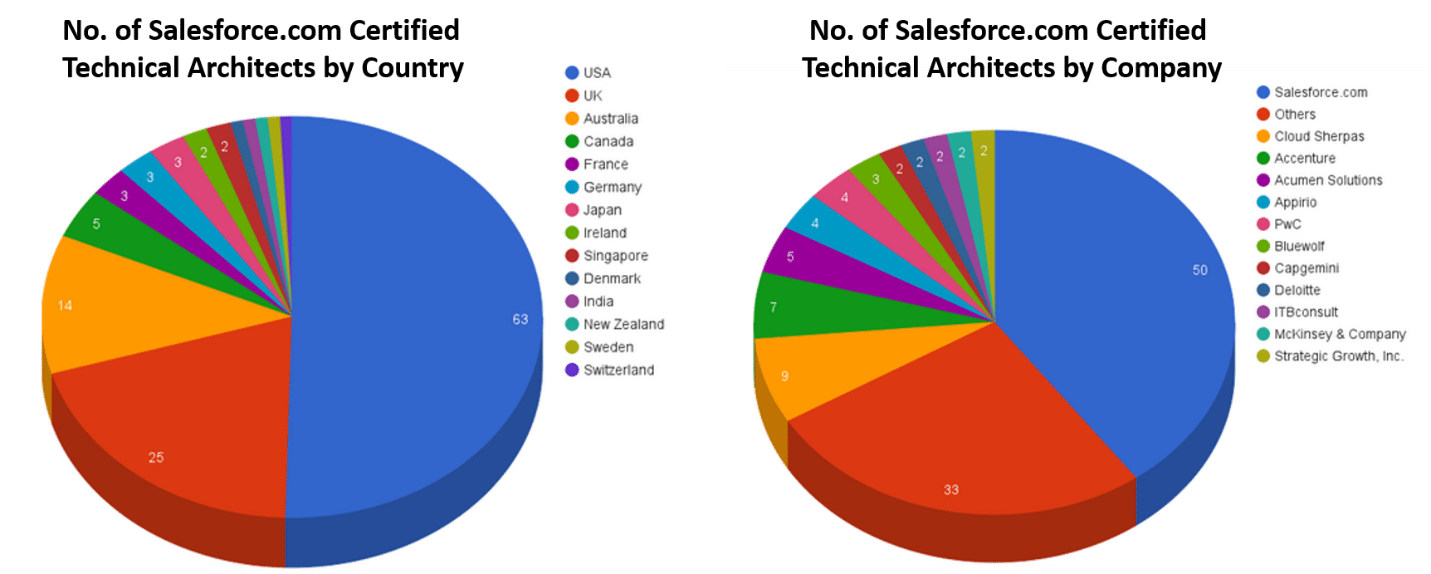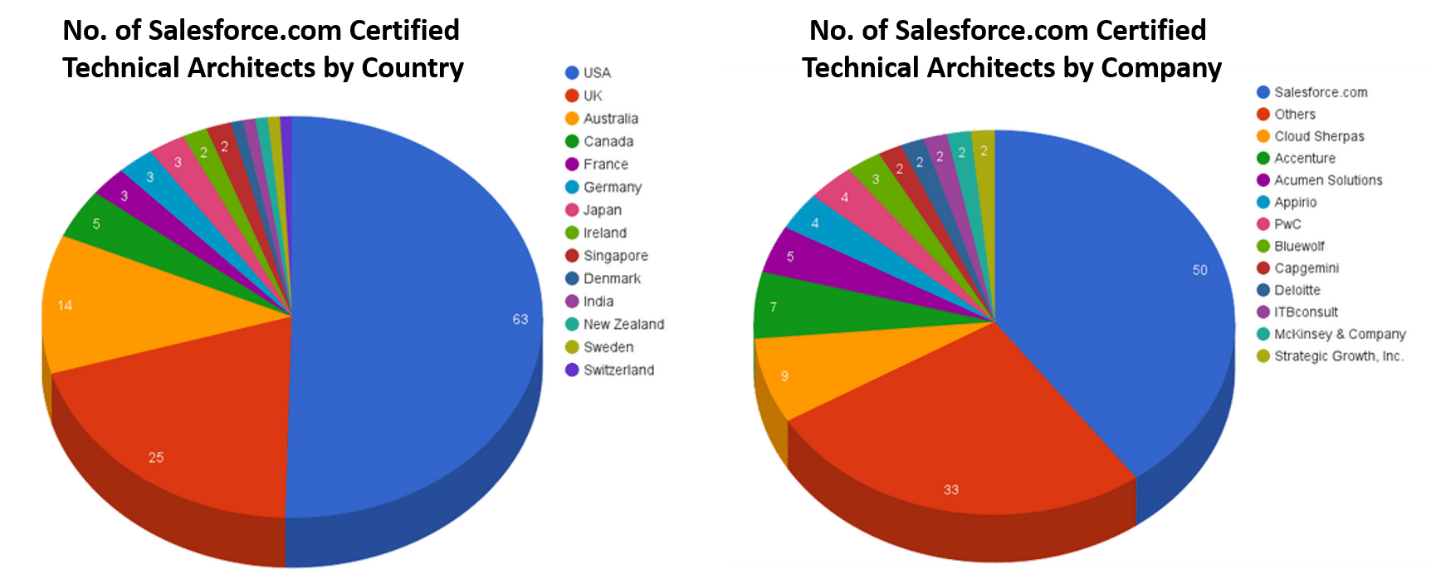 Salesforce Administrator Certification
Salesforce certified administrators are the ones who manage the Salesforce.com app; more specifically the individuals who can manage Salesforce implementations for any organization or department. There are no prerequisites to take up this certification. However, the Salesforce Administrator certification is a prerequisite to take up the Advanced Administrator exam.
How To Become A Salesforce Administrator | Salesforce Administrator Training | Edureka
This "How to become a Salesforce Administrator" video by Edureka will help you understand who is a Salesforce Administrator and what are their roles and responsibilities. It will also talk about how to become a Salesforce Administrator.
Prerequisites: No perquisites are required to take up the certification. However, the Salesforce Administrator Certification Training is recommended.
Who should take this?
MBA graduates

Freshers interested in getting started as administrators with an option to move to Functional or Developer tracks in the future.

Functional consultants with experience in Siebel, PeopleSoft, SAP CRM or any other domain

Laterals who have been engaged in functional testing and looking for a career change
Salesforce certified Developers have the knowledge, skills and experience to master the management of software development by using declarative features of the Salesforce platform to build and maintain applications. Administrator concepts would form the base for the Developer track. However, they are expected to understand concepts like building data models, choosing relationships and ensuring security of custom applications.
How To Become A Salesforce Developer | Salesforce For Beginners | Salesforce Training | Edureka
This Edureka video on 'How to become a Salesforce Developer' will help you understand who is a Salesforce Developer and what are their roles and responsibilities. It will also talk about how to become a Salesforce Developer.
Prerequisites: No perquisites required to take up this certification. However, the Salesforce Developer Training is recommended.
Who should take this?
Freshers holding a B.Tech, BE or MCA.

Professionals with more than 6 months of experience in Java, C# or web technologies like HTML, JavaScript, and CSS.

Professionals with experience in technologies like Mainframes, AS400 or coming from a testing background.
Exam Structure
The exam can be taken onsite at testing centers worldwide. Alternatively, you can attempt it online as a proctored exam. Here are a few pointers to the exam:
60 multiple choice questions

90 minutes allotted to complete the exam

65% is the passing score

Registration fee is USD 200

Retake fee is USD 100

No hard copy or online materials may be referenced during the exam
At the face of it, the exam might look easy since you need to get just 39 out of 60 questions right, and there is no negative marking. But it really gets tricky when there are questions with multiple select options. For example, you might encounter questions where you would be expected to select three correct answers for one question. In such cases, there is no partial marking so one wrong answer option will spoil the other two options that might be correct.
How do I register for the exam?
The first step is to create a test taker account at Webassessor. Do not forget to register with your personal ID because after completing the exam, you are the owner of the certification and not your company.
Once the account is created, you can log in and register for the exam. It is recommended that you register 3 months in advance so that you get your preferred timings and enough time to prepare.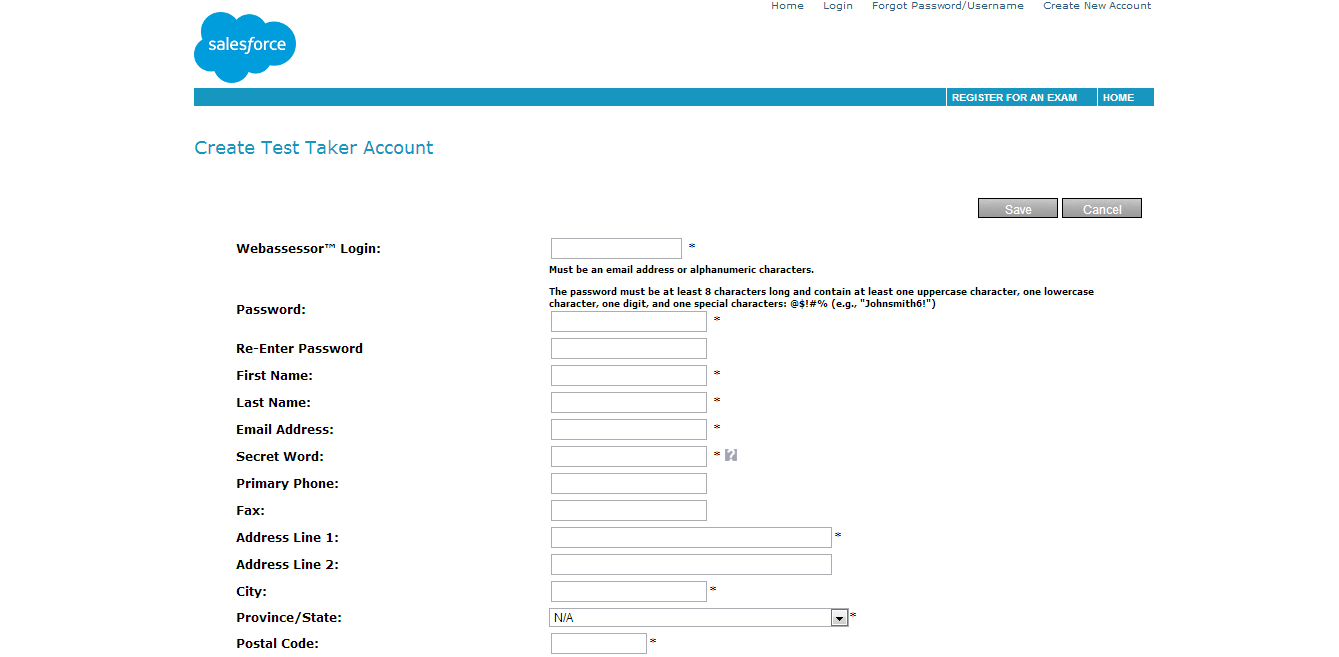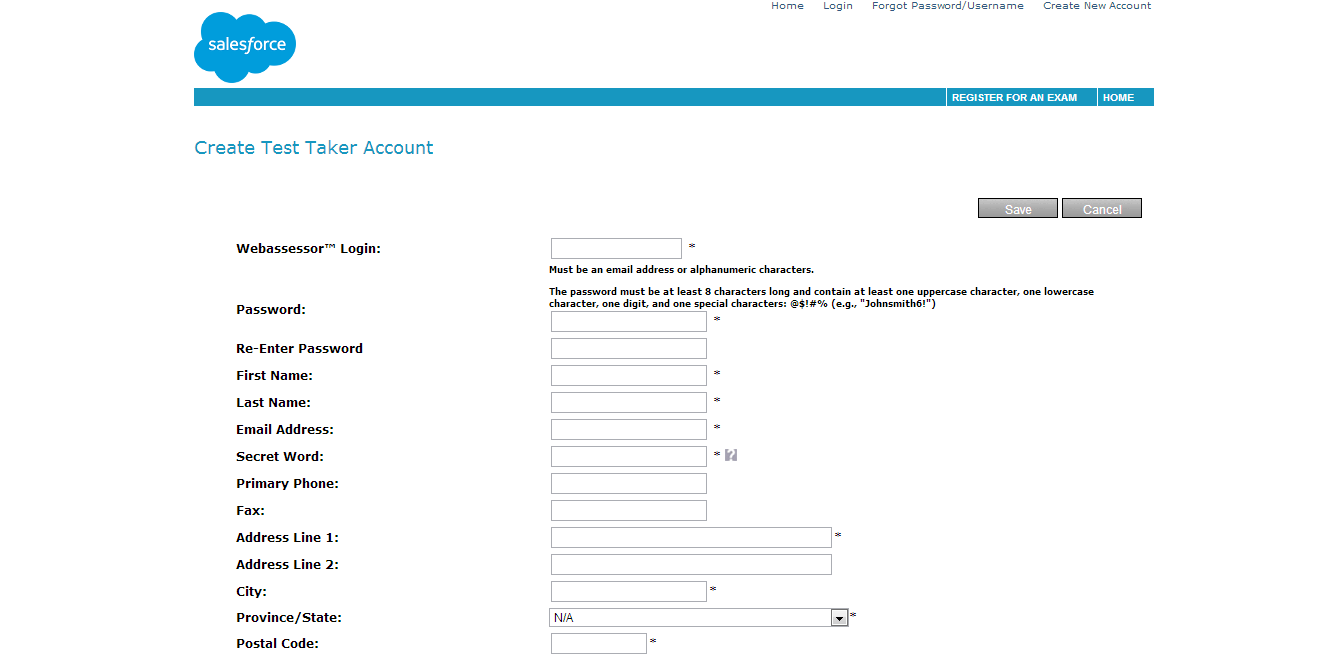 If you are looking to take the exam in any of the test centers, you can visit http://www.kryteriononline.com/Locate-Test-Center and select a center closest to you.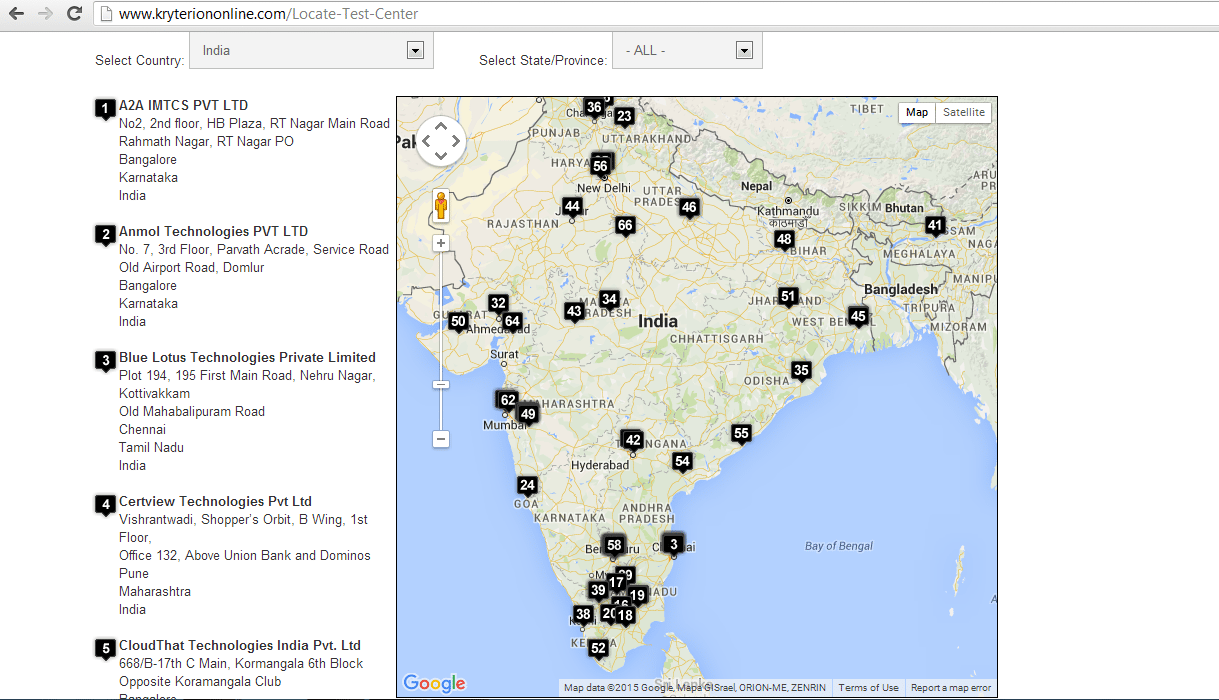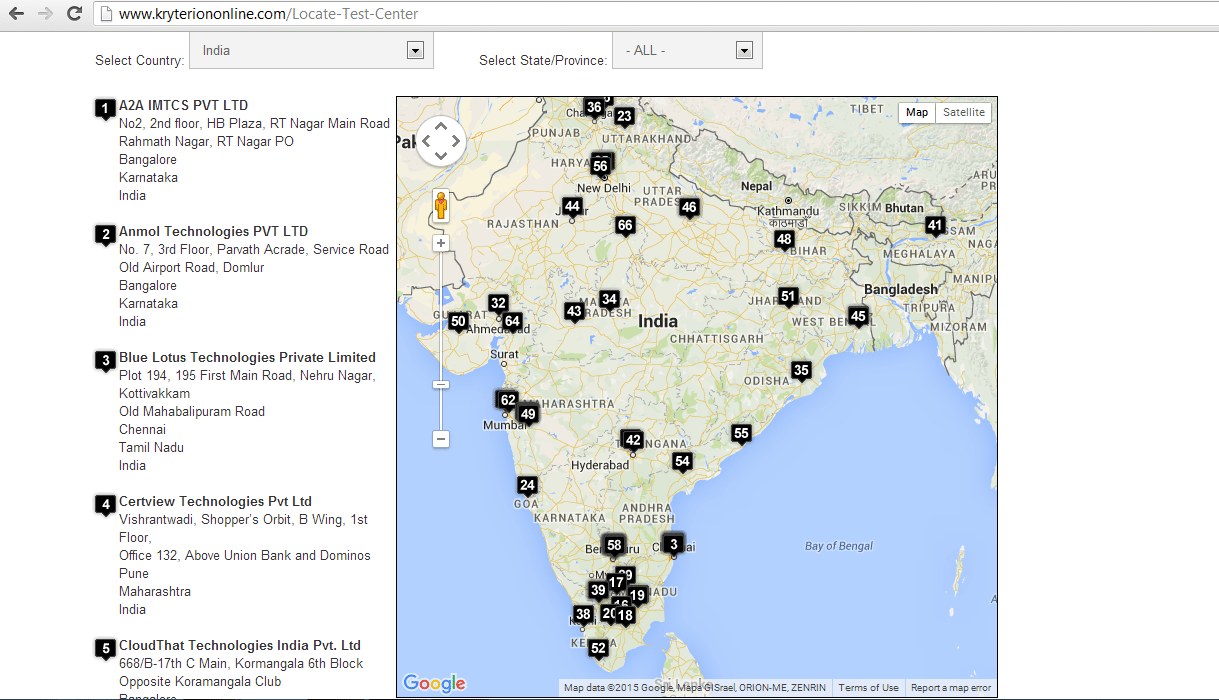 How do I get my results?
You will get your results the moment you finish your exam. You will immediately know if you have passed or failed. No additional details regarding the score would be revealed. You will also get a printable certificate to your registered email id. Additionally, you will receive an invitation to join the Salesforce.com Certified Professional Group in the Salesforce success community.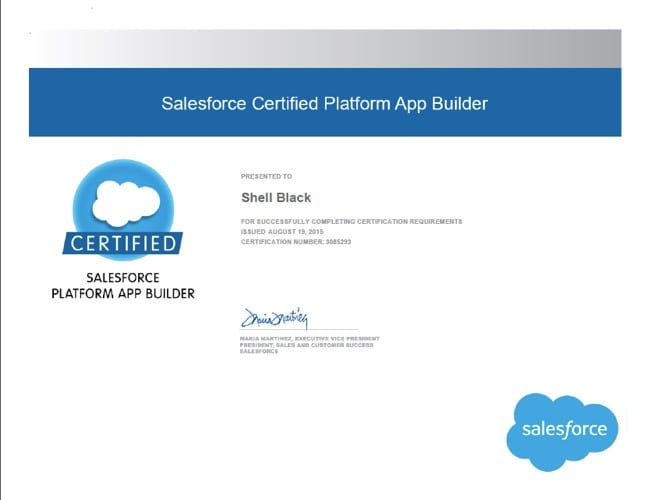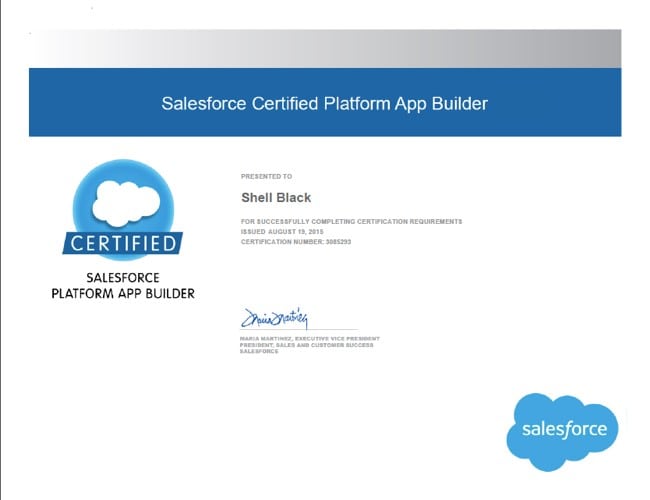 What are the Job Prospects?
Salesforce is considered one of the top 10 skills required in the market today. It is expected that by 2018, the Salesforce ecosystem along with their customers and partners will create 1 Million jobs worldwide, and generate $272 Billion in GDP. These jobs will drive another 1.5 Million indirect jobs in supply and distribution chain. To get your dream job, join our Salesforce Training in Redmond today.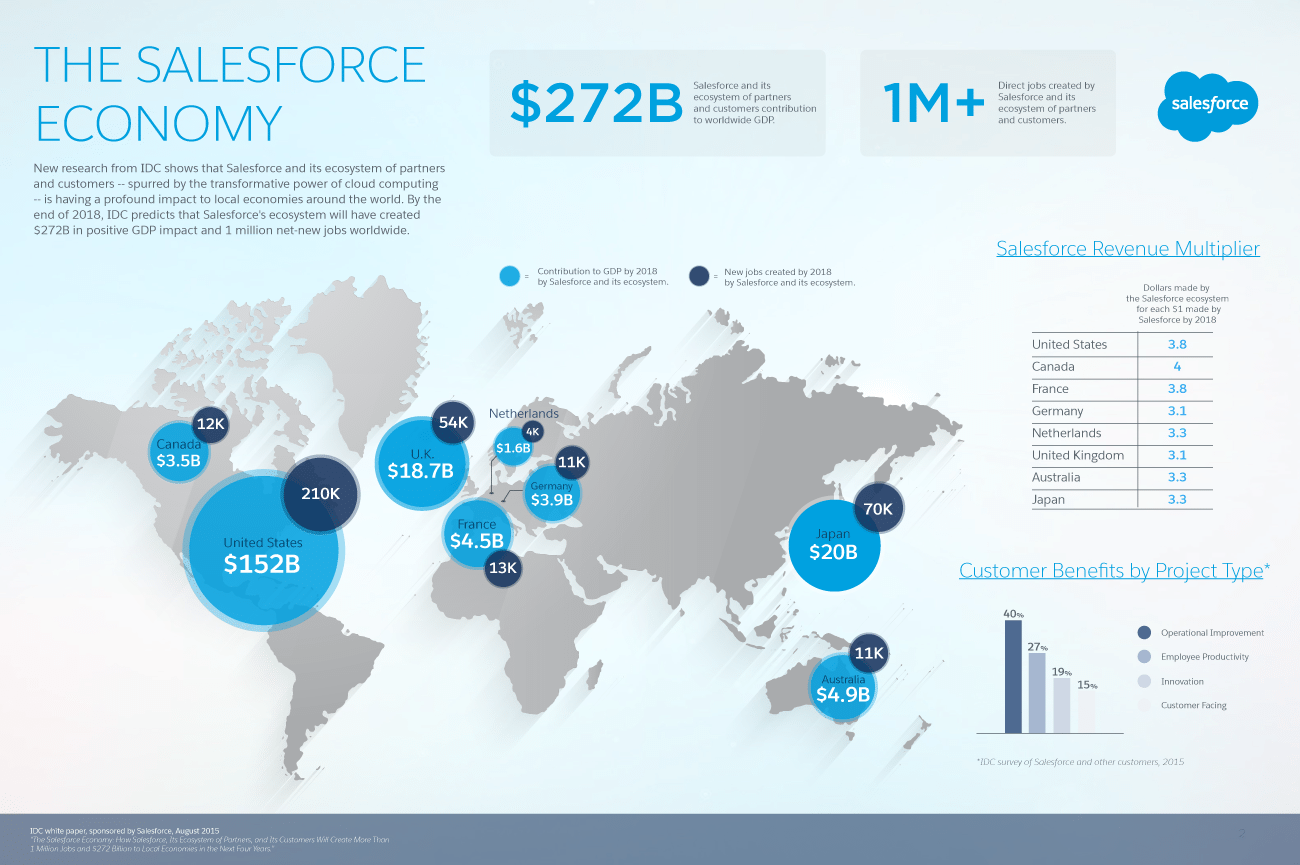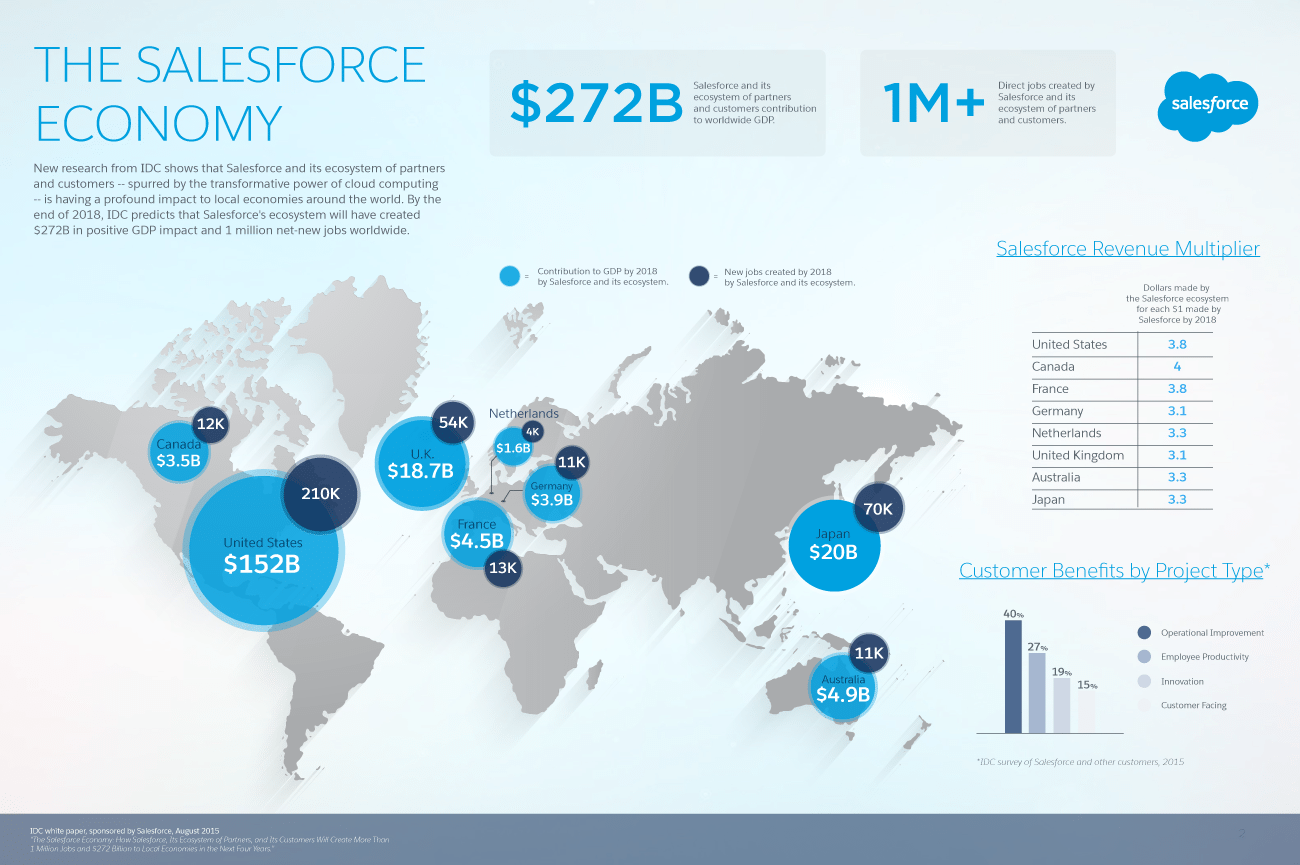 Got a question for us? Please mention it in the comments section and we will get back to you.
Related Posts:
Get Started with Salesforce Admin Certification Training.
Master salesforce by enrolling in Salesforce CPQ certification Training.