Almost exactly a fortnight ago, Edureka had launched the #EdurekaSuper31 Tech Scholarships program in an attempt to help techies bridge their skill gap and take on their dream roles in the IT industry. The idea was to identify 31 technology professionals and students who fit the brand's criteria of being #SuperTechies. These technology enthusiasts would then be awarded scholarships in the form of premium Edureka courses and Edureka Cash that could help them take their next leap towards their dream job profiles.
"Edureka has played a huge role in foreseeing industry skill trends and preparing a talent pool ready to take on emerging technology roles. In a way, we have defined skilling in the Indian IT industry and we are now looking to help cover the gaps. At a time when the lifetime value of technical skills has reached its lowest point ever, the #EdurekaSuper31 scholarship aims to provide financial as well as mentoring assistance to bright engineers who are looking to break into digital technologies," said Vineet Chaturvedi, co-founder, Edureka.
Over the course of the campaign, we got hundreds of entries from professionals and students alike. Each applicant had their own unique story to tell, but the one thing they all had in common was their passion for technology and information sciences. While the qualities Edureka was looking for in its 31 #SuperTechies were a passion for technology, ambition, and excellence, the raw stories from the applicants made it extremely difficult to shortlist the final list of winners.
Anyhow, after processing all of the applications, the final 31 were picked who would go on to take advantage of the extremely exclusive tech scholarships. Let's meet them in their own words now.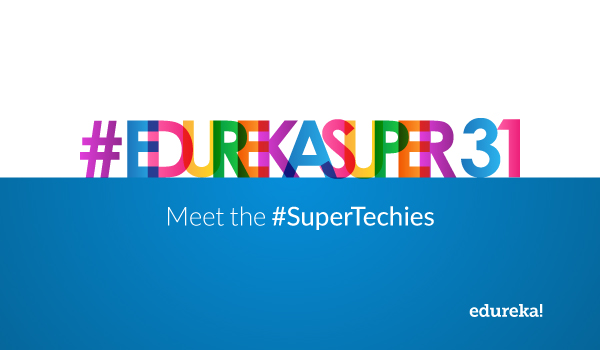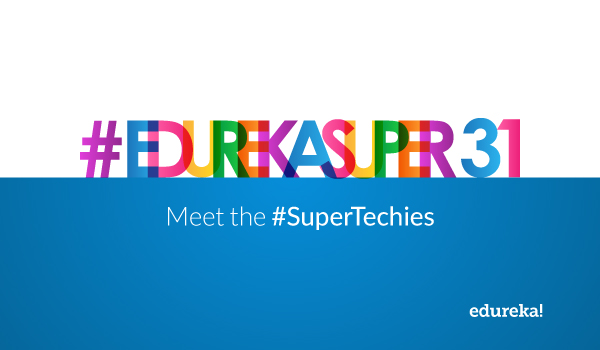 Note: If your name is mentioned in the list, we have sent you an email asking for a few details. Kindly reply to this as soon as possible or the scholarship will be transferred to someone else.
Subhadeep Goswami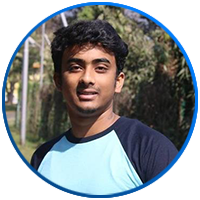 Who is Shubhadeep?
After completing my B.Tech in Electronics & Communication Engineering, I am working as a Talend ETL Developer at Cognizant. I have experience in Data Warehousing, Data Visualization, ETL etc.
Whom did Shubhadeep first tell when he won the scholarship and why?
My project manager. He is very much pleased about the news that I have got a chance to enhance my skill-set with Edureka.
Dimpal Solanki
Who is Dimpal?
I am a talented and enthusiastic Data Scientist with more than 1.5 years' experience in Deep Learning and Data Science I am currently
seeking a Data Scientist position to take my career to the next level.
Whom did Dimpal first tell when she won the scholarship and why?
I would like to share this news with my friends and family as they are very near and dear to me in each and every moment of life. And, few of my friends might get some motivation from that and they can do for the same.
Indhumathi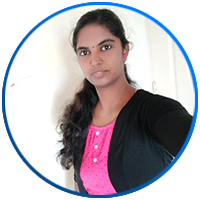 Who is Indhumathi?
Worked as an ETL – Application Developer Specialist for a period of four years. I have experience in IBM Infosphere Datastage 9.1, Autosys, Oracle, SQL, Teradata, PL/SQL. I am eager to explore Big Data & Hadoop and data science.
Whom did Indhumathi first tell when she won the scholarship and why?
I shared this winning moment with my husband since he is always my good mentor.
Hari Kishan Beerumota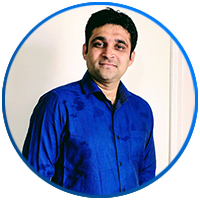 Who is Hari?
I have overall 11+ years of experience into IT industry. I had started my career working as a full-stack developer using PHP & its tools (Magento, WordPress, BuddyPress, Joomla, Oscommerce, PHPBB etc). I had also designed logos and pamphlets/video editing using Photoshop and Coreldraw tools when I was working for a startup company. Building e-commerce and other CMS websites were my greatest expertise and it gives the greatest work satisfaction. I also have extensive knowledge in mainframe technology (COBOL, DB2, JCL, IMS-DB, IMS-DC & DB2 database). I have worked with companies like Google, IBM, Syntel, Mindtree and I'm currently working for Deloitte as a senior consultant. I have a great desire to learn and I am very much passionate about technology. In fact, I had changed many mobiles just to experience technology (Android/iOS/Symbian).
Whom did Hari first tell when he won the scholarship and why?
I would tell this news to my wife as she knows how much I crave for learning new technologies. Also, I talk so much about technology with her that she, with a non-technical background, now has more insights on technology than anyone else. And, she would be the happiest person to have me win this scholarship as she has seen the ups and downs in my life.
Chaitanya Vankadaru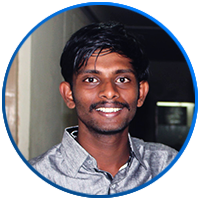 Who is Chaitanya?
I have worked as a Python & Django Developer for the past 11 months in a startup company in Visakhapatnam. During this period, my interests drove me to read and learn about Machine Learning, Data Science. And, I did a few sample hobby projects related to computer vision as well.
Due to some unavoidable circumstances, I left the company and I am currently hunting for a job, but it's not like I am doing nothing. I am constantly learning something new about Machine Learning, NLP and Python libraries and techniques to update my skillset to crack another job interview and keep myself updated with the industry-demands. And, most of the time, I stumble upon Edureka's blogs during my browsing sessions and it led me to finally secure a #EdurekaSuper31 Tech Scholarship about which I am very happy about.
Whom did Chaitanya first tell when he won the scholarship and why?
I told my mum about this and she doesn't have a clue what it is and what it means to me. But, since I am happy about it she is happy about it as well. That's how all mothers are I guess.
Mariam Abdeltawab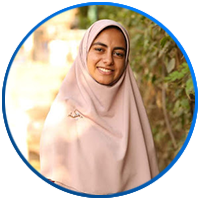 Who is Mariam?
I'm a faculty of computers and information student since 2016. I've majored in Computer Science which provided me the chance to learn basic topics like algorithms, procedural programming, OOP, and way more which of course require further self-study. Regular base self-study, in my opinion, is the core skill one gets from faculty and that's what I used to start learning mobile development and learned how to build my first Android application. The second important skill one gets from University is to live the sharing spirit whether it is with their colleagues or through participating in student activities managed by other students which I've joined from a while and now I've become aware of how to communicate with different personalities and be friends with others. Currently, I'm a software development intern in 3545Consultancy.
Whom did Mariam first tell when she won the scholarship and why?
The first people I told about this scholarship were my friends. We are a group of six students and we encourage each other to go forward and pursue success. I for sure knew that they would be the best support and encouragement.
Srikanth Satturi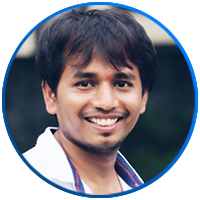 Who is Srikanth?
I work as a data engineer. I have been into data engineering for the past 5 years. My total wok exp is 10 years+. During these years I worked on backend engineering, DevOps, data engineering, and currently as NLP data engineer. I have been part of the startup space ecosystem.
Whom did Srikanth first tell when he won the scholarship and why?
I will share this news with my cousins as we are all engineers. Most people are not aware of scholarships in IT industry especially in the learning segment and this will instil confidence to grow better in IT.
Pradeep K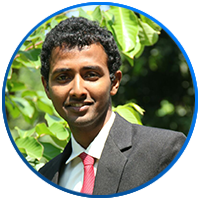 Who is Pradeep?
I did my master degree (MCA) from St. Aloysius College Mangaluru (2018) and I have worked in Vibhaa Technologies for 6 months. Currently, I am in Bengaluru in search of a new job and I am very much interested in the field of Android & Big Data.
Whom did Pradeep first tell when he won the scholarship and why?
When I saw this email on my smartphone I was very surprised and I shared it with my best friend. He told that the email looks official because I never expected that I would get this scholarship and this is the first time I have won one. I am very glad for this scholarship.
Hemant Singh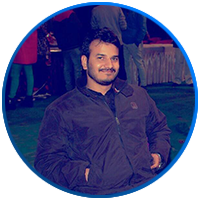 Who is Hemant?
I have been working as a software professional since 2015. I have worked on numerous exciting technologies and learned a lot. Currently, I am working on iOS application development.
Whom did Hemant first tell when he won the scholarship and why?
I told my collegues about it and they complained about why I didn't tell them too.
Maria Lopez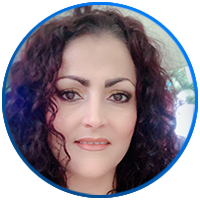 Who is Maria?
I am a Hispanic woman trying to make a difference in the security field. Training is key to my goal!
Whom did Maria first tell when she won the scholarship and why?
My kids and I are on vacations.. So they were the first to share my news!
Divya Tanwani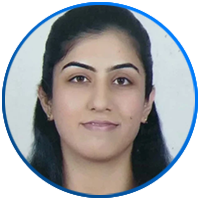 Who is Divya?
I am a primarily a database developer with around 9 years of experience, constant learner and a data science enthusiast. Follow a lot of blogs and articles on the topics of my interest to stay updated. Recently done courses on Tableau and one from Edureka as well and achieved desktop specialist certification. Know basic Python and as a next goal, want to build up on it, specifically its application in and around data science.
Who did Divya first tell when she won the scholarship and why?
I shared this good news with my family, my mentor and my colleagues.
And, the other winners are:
Aishwarya Nevrekar
Kommineni Somashekhar
Osman Elamin
Arunlal
Now, let's meet the #EdurekaSuper31 Tech Scholarships Winners of 10,000 Edureka Cash
Vikas Gowda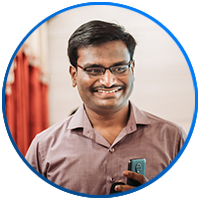 Who is Vikas?
I'm working for L&T Infotech from 2.8 years on an ETL tool, Informatica which is a leader in ETL tools. We take care of the complete platform and if any issues in production arise, we troubleshoot it end-to-end. And I'm an Android freak. During my free time, I dedicate to understanding how technology is leading the economy.
Whom did Vikas first tell when he won the scholarship and why?
Obviously, my parents as they are the ones who endlessly support us regardless of the situation. This is an ocassion where I could bring a smile to their face as all the time they are busy bringing a smile on our face.
Amit Kumar
Who is Amit?
Senior Consultant with 6 years of experience in Technical and Business Consulting. Strong project management and six sigma skills with experience in cross-functional domains. IIT Bombay graduate with outstanding analytical and strategic planning skills. Highly motivated to acquire knowledge and pursue a career in data analytics and machine learning domain.
Who did Amit first tell when he won the scholarship and why?
My Mom as she is the one who always inspires and motivates me to learn new technologies. She always quotes "Learning should never stop" and this phrase has always encouraged me to explore more and improve my skills.
Luis Diolindo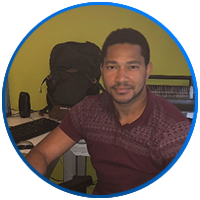 Who is Diolindo?
I am a biomedical engineering graduate who moved from the biomedical field to software development. After a few internships in the field of computer vision, I decided to shift my interest to the software development side. Currently, I work as a system engineer for a blockchain startup. Most parts of my work consist of automating development and deployment of Ethereum infrastructure as well as supporting other engineers in the development of front end.
Who did Diolindo first tell when he won the scholarship and why?
I shared the news to my wife as she is my biggest support and motivation since I started this journey.
Bibin John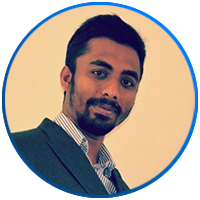 Who is Bibin?
I am currently working in Tech Mahindra Americas as a Technical Architect with 11 years of experience in complex data processing, data fabric, test data management and helping enterprises in Telecom domain in North America and Europe Region. Over the years, I have gained experience in platform modernization of large applications across verticals using a wide variety of tools and technology which helps enterprises to migrate from their legacy architecture and reduce recurring costs, increase speed and quality.
Who did Bibin first tell when he won the scholarship and why?
Firstly, I talked to my mom and wife because they always supported me to chase my dreams. Secondly, I informed my manager (Bala V) in Tech Mahindra who always pushes me to achieve new heights in my career and find the best opportunities for me.
Kishore P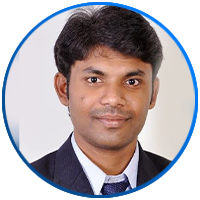 Who is Kishore?
My name is Naga Kishore Pandi having total 4 years IT industry experience as Business Analyst. I am currently working with CGI Group Inc. for last 3 years for "CGI Advantage ERP application" as a functional Consultant and handle the accounting modules Account receivables, Account payables, Fixed Assets, Cost Accounting and Admin with respect to Advantage ERP application. Previously, I have worked for L&T infotech for 1 year in the same profile. As a Business Analyst, I involve in client calls for gathering requirements of enhancement requests, Elicitation of gathered requirements and preparing Business Requisition Documents, FDS documents, System Test Outline(STO) Documents, System Test Scripts (STS) documents for collected requirements. Adding to the documentation part, I am involved in functional testing of developed enhancements and training. I also support in resolving client issues. In support, I do testing of reported issues, patch testing and documenting of particular defects and patch requests and follow up with particular developers who develop patches and delivering the patches.
Who did Kishore first tell when he won the scholarship and why?
I told to my cousin brother, CH. Ravi who supported and encouraged me in all struggles from the beginning of my life. I told him after applying to this program also as he should know the things about what I do with respect to my career growth.
Jason Castro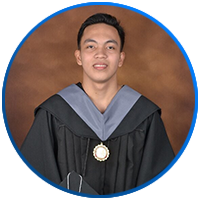 Who is Jason?
I am currently working as a programmer at NovaSolutions PH Inc. and we're developing software which is an ePlanchecker for the Government of Singapore's National Water Agency (PUB). I just graduated last year and am married, with no kids yet.
Who did Jason first tell when he won the scholarship and why?
I first told my wife and she's very happy since it will enhance my skills in the field.
And the other winners are:
Brad Winborg
Saurav Tyagi
K Mahesh Masurkar
Solomon Woldeselassie
Ananth Potteti
Ganesh Kumar S
Mohamed Riyaz
Aishwary Kumar
Elvis Bhandari
Manojkumar Fernandez
Upskill today to never miss out on the top job opportunities.
So, these were the #SuperTechies that Edureka has selected for the Tech Scholarships this time. If you had applied for the scholarships but didn't make it, don't worry! We have sent you a consolation prize in the form of an exclusive discount coupon that you can avail on any Edureka course of your choice. We also have more campaigns like this planned in the future. So, stay tuned!
Make full use of Edureka's expertise in the education and career counselling space. Speak with our course advisors today to get a clearer picture of your career path and more. Call us at: IND: +91-960-605-8406 / US: 1-833-855-5775 (toll-free).