A lot is being talked about Online Learning today. Different perceptions, different visions and speculations keep us away from choosing our way of learning. Why does one choose online learning anyways? There could be several answers to this question but we believe it's just about realizing the Freedom to Learn, and Most Importantly, the Freedom while you learn! Here, at Edureka, we revolutionize the way of online learning through live instructor-led online training on multiple technologies and domains.
Today online education has revolutionized the world like never before. More and more organizations are turning online so that more and more people get the opportunity to learn or share their knowledge with others and enhance their career prospects at the comfort of their homes! Realizing the need of the hour, Edureka has designed a unique Learning Methodology for its students who are keen to learn the latest technologies, anywhere and anytime from the world class industry experts. Take a look!


Learning Methodology at Edureka:
There are several striking features of Edureka's Learning Methodology that differentiates it from others!
1. We offer Live Interactive Classes!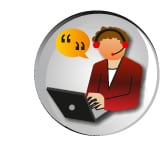 If you thought that only classroom training could be interactive, then you must check out Edureka's Live Interactive classes. These classes are conducted by industry experts who have vast and rich experience in their particular domain. The best thing about these interactive classes is that being online, the students can make the best use of these classes anywhere in the world. For instance, a student from a remote area of Moradabad can get the same benefits as compared to the student from Mumbai or even New York!
Second advantage of our LIVE interactive classes is that as many students are involved in these classes at the same time, you not only get the opportunity to get your own queries solved but also learn about the new queries of other students and get their answers from the instructors. This leads to rich learning! And what if you miss these sessions or need to refer back? Don't worry! Our students will be provided with the recorded sessions of these Live classes too!
2. Project Based Learning – Is it important?

Edureka's Learning Methodology is "Project-based". This means, at the end of each course, you will be required to submit a project (a real life application) based on what you have learnt during your course. It could be a trendy app in Android or a Java Project or any other technology you opted for at Edureka. The courses are divided into small modules and for each module we have "Learning Objectives", which define what students will learn in that particular module.
The idea is not – what topics you are covering in each module, but what you will be able to "do" after each module. These projects are reviewed by our experts at every step and we provide full assistance to our students in successfully completing their projects. Edureka's project based learning helps our students in applying all the concepts they have learned during the course, making the course fulfilling, relevant and worthy! In fact, many of our students have created great projects in Android, such as PNR Status app and a Droid Remote app. To add to the Charm, we helped them get those published on Goggle Play too! We also showcase the projects in our weekly newsletters.
3. 24×7 On-demand Expert help to resolve your queries anytime!

Imagine you are about to write a great Java program for the Android App you have thought of! Suddenly you are stuck up with a problem in your project…for instance "How to connect a GPS"? What will you wish for at that particular point? Edureka's 24×7 support gives you the freedom to ask our experts any questions you have round the clock. You just need to schedule a personalized one to one session with our experts! Our aim is to provide highest quality of education accessible to learners anywhere and anytime, either through Skype, emails or even telephonic Support. You get it, as and when you need it.
Here's what one of our students "Farhan Karmali" has to say about Edureka's Learning methodology:
"Edureka, aptly named, gives the students a "Eureka" Moment during the course, Unparalleled support via the forums, live chat, skype, email. Learning is an adventure, it is a world toexplore, new paths to discover and edureka provides us with the navigation maps. The training at edureka helps you no matter what your question is, at the same time they do not spoon feed you and let you explore and learn by yourself. The entire staff is very friendly and helpful, they know you personally and know all your interactions, I never for a minute felt that I am doing this course online away from the faculty and the staff.
Thanks a lot edureka!"
4. Learn from the Industry Experts!

Our instructors are industry experts with loads of experience in real-life projects and thus are the best folks to guide our students in the right direction. They are not full time trainers, but highly experienced professionals who know what are the latest trends in the real world. Some of them have experiences for more than 15 years and work with us part time. These are the people who are passionate about teaching and want to share their practical knowledge with students. Our trainers have trained thousands of students till date and have helped them create dynamic apps in various domains.
5. You will receive an 'Individual Learning Plan', What is this all about?

As some of our students are straight out of college and some are professionals with good number of working experience. Moreover, we know/Understand that not all students learn at the same pace and in the/a similar way. This is an important aspect of Edureka's Learning Methodology, where we assess the requirements of each of our students even before they begin with their courses and provide extra help if required, so that they can make the best use of the courses they have enrolled for. After all, online learning is all about the flexibility of learning at your own pace!
6. Personalized feedback and assessment at Edureka!

Learning in any form is incomplete without a proper evaluation of what you have learnt and where exactly you need to put in your efforts to become a skilled professional. During the course, our students will be given assignments and quizzes for regular assessment along with the Instructional videos. These exercises help them reinforce the concepts they are learning in their LIVE classes. Our students get to know where exactly they stand, which the problem areas are and where exactly they need to improve.
7. Community learning – learning with peers

Edureka strongly believes that an individual learn from his/her peers even more than the faculty. We create rich learning environment for you through Edureka's community on Facebook such as Edureka android community. We also have Skype group for you where you can post your queries, answer for others, make friends with like-mined people. The fact that we get students from all over the world, you will get the opportunity to interact with heterogeneous group of people with diverse experiences. For instance, those who are fresh out of college or still studying can learn so much from professionals who have enrolled for our courses. In turn, our professional students get the opportunity to meet like-minded people and exchange knowledge. To build the essence of community learning, we also announce 'App of the Month' and 'Student of the Week' and create healthy competitive spirit among our students so that they strive to put in their best efforts.
8. Like your Journey, our relationship with you Never Ends!

As learning is an on-going process, we believe in lifetime relationship with our students. Our unique Learning Methodology allows you to access our LMS even after you are done with your course. You can always revise your concepts again, ask your queries and get your doubts solved at the same pace and the enthusiasm, without paying a single penny for it!
9. Certification process!

Once you are done with your project, we will evaluate it after providing multiple reviews and feedback on the project. This will be followed by a Skype interview, where our experts will ask you questions on your project. Once you are successfully through with the online interview, you will be awarded a certificate with a grading based on your performance. In case, you do not fair well in the interview or are not able to complete your project successfully, you can retake our LIVE interactive classes free of cost and improve your performance till you are satisfied.
We believe every Brain is special and learns differently, our effort is to help you find your way through online learning. Our learners are our inspiration for constantly working on our Learning Methodology for helping you find that techie in YOU!