Weaving The Learning Web Online
Online learning is not a new concept. Yes, the technology is new but the concept of non-traditional learning can be traced back to 170 years with its origin in Great Britain. The instructors sent assignments by mail, the students sent them back upon completion & distance learning was born. Today's concept of online learning & online learning platforms are the modern version of the humble predecessors.
Ever since it's introduction e-training or online learning has garnered popularity in India. Many students & working professionals have joined different e-learning platforms in the past few years to enhance their skills.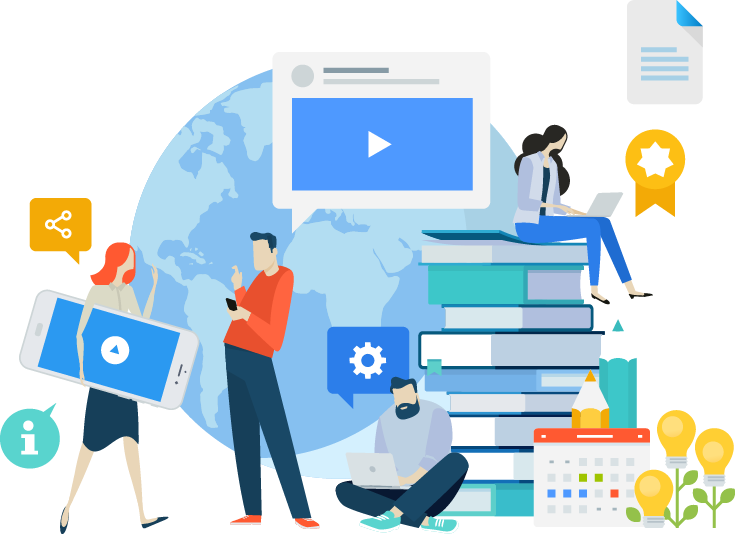 But the real foundation stone to the revolution in learning was laid out in the soccer field of AEBS Engineering College in Ghaziabad.
Setting-up The Playing Field
Chipped from the corner by Kapil & Lovleen finishes off with an absolute stunner!
While the founders of Edureka, Kapil Tyagi & Lovleen Bhatia excelled every day with their game, the intent behind their gameplay was much more deeper. Everything about Edureka is unconventional, so it is natural that the idea to start an online education firm had begun offline.
Apart from enjoying their games, the main reason for their stay on the campus was to understand what are the needs of the students and some of the difficulties that they faced over their course of learning. The best way to understand this was to mingle with them over the game of soccer, a strategy that paid off well for them.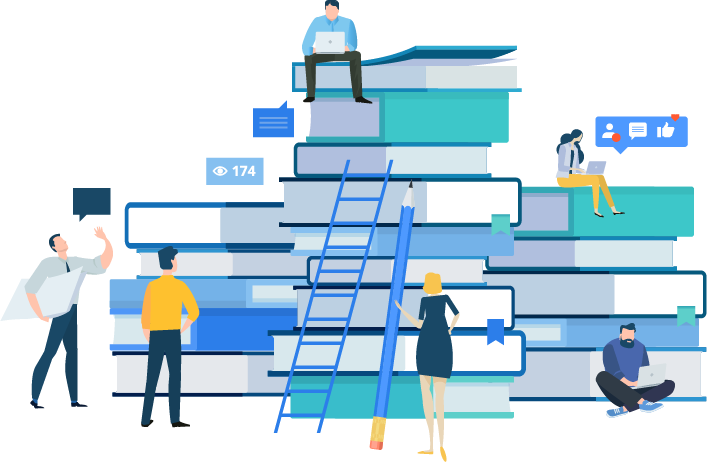 With an understanding of the students' learning process, both Kapil & Lovleen had an awakening about the fact that online learning is a concept that would be more adaptable & something that students can enjoy. Later in the year of 2012 Edureka went online with a plan to expand into technology courses that were on demand.
The Edureka Experience
While the element of learning was instilled, it was imperative that the experience had to keep learners coming back for more & hence the Edureka experience was born. Dedicated to every aspect of learning and skill development.
Every course is designed to give the learner an utmost focus on learning & this is done through Interactive online sessions. The experience is further strengthened by a dedicated tech support that is available round the clock & a learning manager, whose sole motive is to keep the learners motivated & focused. While learning is important, Edureka believes practical implementation of that learning is equally important too, so every course culminates in a live project that provides the learner a chance to apply their learnings. Learning is a lifetime process, since every learner is provided with a dedicated LMS with a lifetime access to it. An Industry recognized certification sets every Edureka learning from others & a peer learning experience opens up a world of networking.


The instigation to start Edureka was not only to make learning easier, but to make the overall process more hands-on & flexible. The idea was to make the learning as per the convenience of the learner & provide an online learning experience like never before.
The Feasibility of Flexibility
Since the focus was on the learner, the process of learning had to take its own avatar. While traditional learning processes had a deeply imprinted impact on the system, there was a real challenge to bring about a new structure that broke away from these century old molds.
Edureka did this with an in-house syllabus that was crafted by the experts in the industry, along with a pool of 800+ instructors who were practitioners in the industry themselves. With this envious position, every online course on Edureka also led up to a real-life project after which the learner was provided with an Edureka certificate. This ensured that the learner could practically apply what they learnt in real life, rather than them just being textbook phenomenon.
But at the foremost of all this was the feasibility of flexibility that Edureka was able to provide to its learners. Such an unconventional learning outlook had to definitely bring results that were off the roof and that's exactly what happened. Through all these years Edureka has upskilled over 3,50,000 learners across the globe, most of these learners weren't acquired through a dedicated marketing budget, but rather through positive referrals from other learners.
But no revolution is complete if there isn't any empowerment.

Education is Empowerment
The new model of online learning & a dedicated online learning platform was built by Edureka, but the real challenge was to take it to people. The revolution had reached its peak, it was time to break the barriers and help people realise their own potential.
Learning and education has literally given me the bridge to a better life filled with career fulfillment, financial security and personal freedom- Pallawi Priya, Sr.Specialist, Bihar
Pallawi today has tasted empowerment & she totally owes it to the education that she has got. Hailing from a small town in Bihar, she has crossed over the hurdles like discrimination aganist her gender, financial dependency & geographical barriers. We at Edureka take pride in empowering learners like Pallawi. The real success of the learning revolution didn't come from any sort of subscription numbers or profit figure, but rather from the transformation of communities through this new model of education.