"You need to have a goal of what you want to achieve, once you have that, get the right partner"
Nothing inspires us more than a successful career transition by a learner who gave it their all. Although 'success' is a subjective term, we at Edureka consider a learner meeting his/ her career goals as the ultimate measure of the success of our training. In this blog, we bring to you Shyam Verma's career path story which shows what one can achieve with grit, determination and a trusted mentor by their side.
Whose story?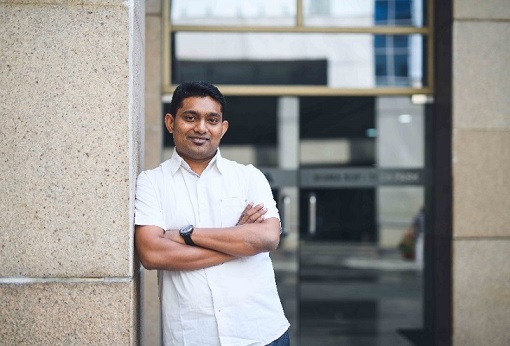 Meet Shyam Verma, an IT professional with approximately 10 years of work experience. He started his career in EMC Storage and worked with several well known MNCs before he arrived at a critical milestone in his career when he decided that he wanted a piece of the trending Cloud technology pie. He did not sleep over this dream of his and armed with his motto of continuous improvement, he started looking for Cloud Computing courses that would help him achieve the first part of his dream.
The Challenge
"There is a difference between watching videos or getting trained by someone else. Getting trained by a real professional who has designed the cloud environment."
Like most technology professionals who take up skilling as their immediate goal, Shyam too stumbled upon online tutorials and blogs and started learning Cloud Computing from them. But, again like most professionals, he found this kind of learning to be haphazard and lacking in depth, not to mention the lack of doubt clearance. Although he found free online material as a great starting point, he knew that it would not be enough for him to achieve his dream career goal. But, as luck would have it, he stumbled upon Edureka and this turned out to the booster shot that Shyam was looking for.
The Learning Journey
There was no stopping Shyam once he enrolled with Edureka for a live, online, instructor-led program in Cloud Computing.
"In Edureka, what I found was, it integrated everything in a conceptual way in step 1 step 2 step 3… I didn't find this anywhere else. Getting trained by a real professional who has designed the cloud environment makes all the difference when it comes to preparing yourself for the real-world work environment," says Shyam.
Having a trainer who was a Cloud Architect in the real world helped Shyam master Cloud in a way that gave him enough practical experience and confidence to go out in the world and get certified in AWS. He says that the trainer explained how the architecture and concepts work in real time and also prepped him on the interviewer's point of view. These minute details helped Shyam get to the next level of his career and learning journey.
Shyam vs the real world!
Once the learning bug had bitten Shyam, he didn't want to back out until he had aced his career goal with flying colours. After completing his course in AWS and getting AWS certified, Shyam returned to up-skill at Edureka, but this time for DevOps. Being aware enough of the career potential of Cloud skills clubbed with DevOps, Shyam did not rest until he completed the DevOps training program at Edureka in 2017-18. DevOps was still a "new" technology by skill standards in India back then and Shyam wanted to get an early move on the skill that would make his career skyrocket in the coming months.
He used every resource available to him, be it the Edureka trainer's real-world expertise or Edureka's 24X7 technical support for doubt clearance.
"Edureka's Technical Support teams used to attend our calls 24X7. When a live session is going on, let's say I didn't understand a concept or I missed a class or I had a leave in between, I could always reschedule the course for a different date or revisit the recorded videos," he says.
What is Shyam up to Today?
Today, Shyam works as a Tech Lead for Cloud and DevOps in a well-known IT services company. We hope that he stays a torchbearer for continuous learning and goes on to achieve bigger and loftier career goals in the coming years. We are proud of him and really happy that we could help him reach an important career milestone.
After all, he had said, "I am really confident now. I am ready to take up a role at some other companies as well as a tech lead and this just boosted my career. So, I give the credit to Edureka and to the trainer."
This was Shyam's story. What's yours?