The one thing that inspires us and gets us motivated to do our best in life to achieve our dreams is reading about success stories. Similarly, the only such motivation for us at Edureka is to help our keen learners meet their career endeavours. In this article, we will introduce you to one such success story where we were able to guide our learner to get started with his interest in learning Big Data and build a successful career ahead.
"I got very much interested in working with Big Data. So, I started gathering some knowledge about Big Data and I knew that this is what I wanted to do." – Sriram Gopal
Whose Story?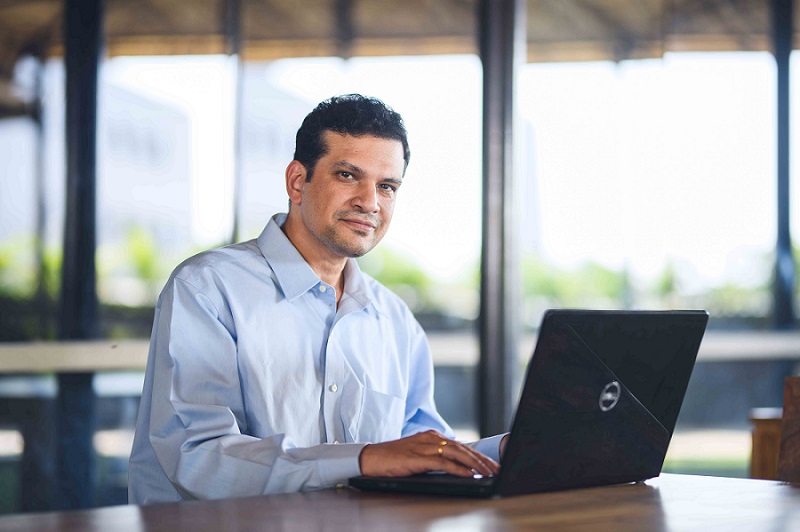 Meet Sriram Gopal, an expert in Agile. His dream is to work with data and get hands-on knowledge in Big Data. His journey in the field of Information Technology has been around for almost 15 years where he got a lot of experience in software development and project management.
The Challenge
Sriram was well determined and passionate about working with data. Hence, he began his research on the best training partners who could guide him to gain knowledge of Big Data. Although he found plenty of resources, he was still reluctant about the quality of knowledge that he would receive. The quality of training and communication gap wasn't very convincing for him.
The Edureka Solution
Surfing the internet, while googling for relevant training partners, he came across Edureka. He further dug deep into the reviews and found that Edureka not only looked organized but they also were very well versed. So, he decided to update his skills and enrolled in the Big Data course.
In the course of time, he found that all the sessions were very interesting to follow. The doubts he had were quickly addressed in the same session itself, which he didn't get from other partners due to communication gaps.
"Edureka looked organized, very well organized."
He also said that the instructors were very friendly and were very interesting in their teaching methods. They were proficient in what they were teaching and because of that, he gathered a lot of hands-on knowledge in this technology. The one thing that impressed him was the chat section in the live sessions where he could get answers to all his problems and doubts. The use cases that Edureka provided for beginners helped him a lot in understanding different types of situations.
"I'll say that Edureka is a good platform to start with."
The 24X7 support and availability of the recorded videos of the sessions that he attended made him confident to deal with any technical problem in setting up software or the system.
Result: An IT Success Story

Currently, he is working on a big project in Big Data. He says that he now enjoys working with queries. Whenever he resolves a query or an issue, it boosts and motivates him. He is now loving and enjoying his work. Whatever he was looking for, he found at Edureka.
Did Sriram's success story inspire you? If yes, then do not wait; take the first step towards your dream career with Edureka today!
If you're looking forward to making progress in your career but are confused about where to begin, here's the Edureka Career Guide which will help you with expert-recommended learning paths for in-demand technologies.