"A success story always inspires hopes and dreams!" – Anonymous
At Edureka, we believe in helping you become your own success story, not someone else's. The ultimate measure of our successful training is a learner meeting their career goals. In this blog, we would like to share with you Nidhi Seth's career success story which shows how she gained an edge over her peers by starting her career with the right skills.
Meet Nidhi…
Nidhi is a college student and her college life has been as eventful as anyone else's. As a student, her main goal was to complete her bachelor's degree. But, unlike most of us, she realized early on that if she wanted to get into the career track of her choice, she needed to have an edge over her peers. She was keen to go beyond the standard college education and make up for the time lost being a happy-go-lucky student.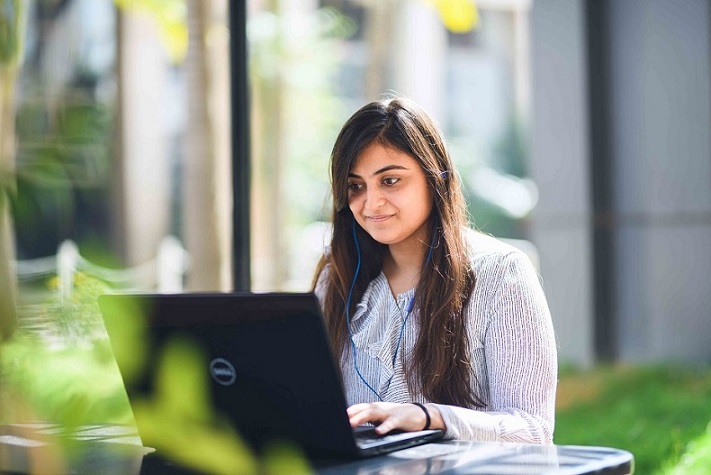 One fine summer vacation, browsing through the internet, she discovered that learning a trending programming language like Python would give her the edge she was looking for in her career and make her stand out among the lakhs of fresh engineering graduates. Searching for resources to learn this programming language, Nidhi stumbled upon Edureka's Python Certification training and started sifting through the course curriculum and ultimately signed up for the course.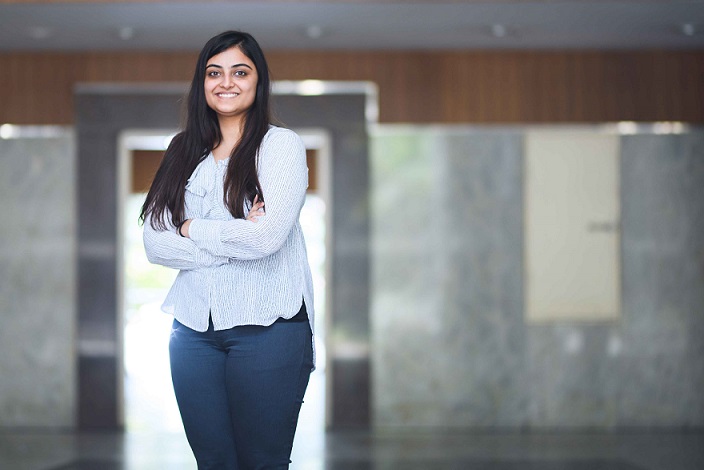 In her own words about online classes, "I didn't have a great opinion about virtual classes but after enrolling to Edureka, my opinion changed. The classes were good and the instructors were helpful. The instructor had 10 to 12 years of experience working in Python. When I sat for the interview, after I completed my course, I did feel that I have an edge over the other students because I have done an extra course. Looking at the Python certification course in my resume, the interviewer was curious and asked me the details about the course and the company providing it, because he was also interested in virtual classes as much as I was."
The Challenge
While pursuing her degree, Nidhi had no idea how much an online learning experience would prepare her for her next career opportunity. But that's just what happened.
Nidhi wanted to start her career with a bang and was looking for a course that would help her with the following:
Provide her with in-depth knowledge of trending technology.

Build niche skills that would set her ahead of her peers.
Nidhi did her research and compared different learning partners, but was not satisfied with the course content that was offered by most other e-learning platforms. Also, she did not have a great opinion about virtual classes.
The Edureka Solution
While Nidhi was evaluating different certification courses, the Python course offered by Edureka caught her attention. She evaluated the learning path and found that this course would not only provide her with the necessary skills to kick start her career but also give her the hands-on experience that would help her crack upcoming interviews.
In her own words, "I decided to choose Edureka because of it's clear and concise course modules. The assignments at the end of every module really make you revise the whole module again. The pattern that they follow while going through a particular technology is brilliant– you start with the basics and then dive deep into more critical topics. At the end of the course is the certification project, which covers all that has been learned throughout the course."
Result: An IT Success Story
After completing the Edureka Python certification course, Nidhi discovered that she could have the pick of the best jobs, even before she completed her college education. Convinced about the Edureka experience, Nidhi returned to Edureka, this time for the DevOps training which subsequently helped her bag the role of a DevOps Engineer in a leading IT company during an on-campus placement drive.
Nidhi's determination combined with the right training helped her take the right step towards achieving her long-term career goal.
Did Nidhi's story inspire you? Then don't wait; take the first step towards realizing your dream career today. If you're looking forward to making progress in your career but are confused where to begin, here's the Edureka Career Guide which will help you with expert-recommended learning paths for in-demand technologies.