This Edureka DevOps eBook covers the most integral concepts & tools of DevOps that will help you get started in a step-by-step manner. Below are the chapters included in this Free DevOps eBook: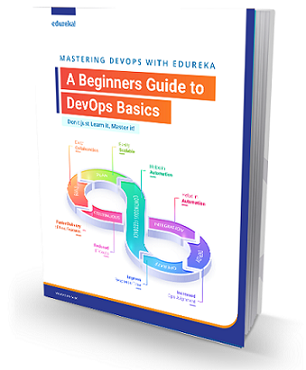 Introduction to DevOps

DevOps Tools & Lifecycle Phases

Version Control with Git & Github

Continuous Integration with Jenkins

Containerization with Docker

Continuous Development with Puppet

Continuous Testing with Selenium

Continuous Monitoring with Nagios

Top 40 Interview Questions & Answers

Career Guidance
Download now and get your feet dirty with this mind-blowing technology.
If you're in search of a career that's both demanding and rewarding. No matter whether you've worked in DevOps or are new to the field, the DevOps Professional Certificate Program is precisely the thing you need to learn the methods to be successful. From the basic to the most advanced methods, we cover everything.