The internet serves all the information and media you need on a platter, anytime you wish. . The proliferation of mobile devices makes all of this information accessible on-the-go, and cloud computing provides the computing horsepower at the backend. Because of all this, the consumer has become more demanding, and to feed the constant hunger for new information, organizations are constantly looking for new ways to collate, analyze and present meaningful data to their audiences. Critical decisions around targeting, segmenting and eventually profits are closely linked to effective data collection and management. In order to boost profits, organizations need to get the most out of their sales and marketing campaigns.
What is Digital Media Analytics?
Digital Media Analytics can be simply defined as analysis of qualitative and quantitative information flowing from your business and using it to understand user behavior.
The main objective of digital media analytics is to measure the performance of your digital properties and report the information in such a way that actionable insights can be deduced from those reports. To understand this better, you need to analyze an organization's varied requirements at various stages.


Inception
This is the first stage where the management decides to launch a product. The main aim at this stage is to create a seamless and an efficient product. The focus at this stage would be to spend less and then see how users are reacting to the product.
Growth Phase
This is the second stage where you would have data around the user reactions to your product. The main focus at this stage should be to expand the reach of the product by all the profits made in inception phase. In this phase, it is very critical to understand the marketing channels that are performing well for your business, and this can be achieved only by extensive testing. You need to have a check on the ROI on each marketing channel.
Aiming Retention
At this stage, you have enough members visiting your portal, so the main focus at this stage would be to get sales from your existing customers, and at the same try to acquire new customers. At this point you would probably be a market leader so the focus should also be to maintain the positions by exploring new market channels and also be innovative to ensure customers are engaged.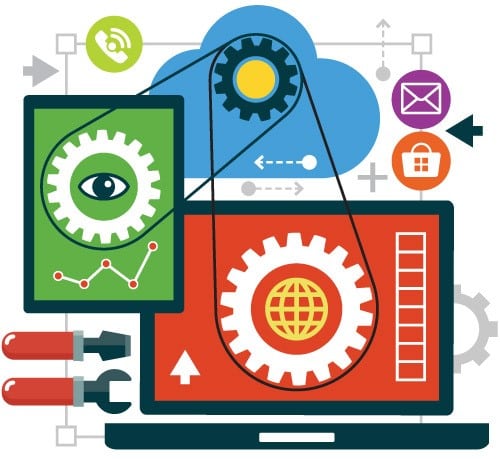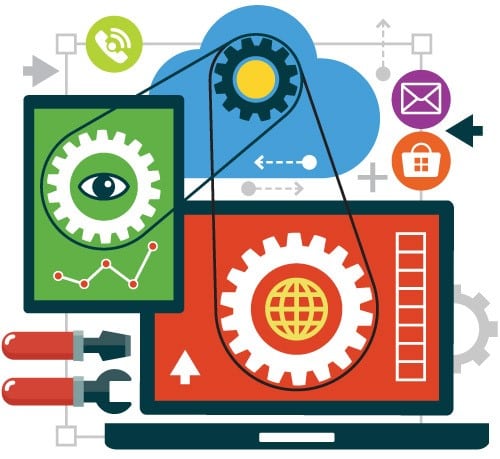 Measurable Digital Media KPIs
Key Performance Indicators (KPIs) are the key metrics that indicates performance and allows users to deduce a report.
#1: Product
When we work on product improvements, a lot of things like user engagements, can be measured. You would be able to track all the activities that users are performing on the website. You can track whether your product is reaching its goals by analyzing the time spent on the various product touch points like time spent on the product page, wishlists, reviews, referrals, ratings among others.
#2: Marketing
Understanding what's working with your marketing – and what's not – is very critical. You can track the responses to your social media pages, and get an idea of the audience sentiment. Using email marketing, you can reach out to wider audiences and go a long way in increasing sales and service of your business. However, you still need have a check on the following metrics to improve your marketing effectiveness:
Delivery rate: Number of mails delivered to the inbox by the number of mails that has not been delivered.
Open rate: Number of mails opened or viewed by the number of mails sent.
Click through rate: Number of users who have clicked on a specific link sent out by the total users who viewed the email.
Find out our Digital Marketing Course in Top Cities
#3: Technology
Using technology, you can measure certain KPIs that are critical to user experience on your website such as:
Website down time: You would feel that a website is always available, which is not true. They are down at times due to server maintenance and bugs. If a website is down for 10% of the time, you directly lose 10% of the customers.
Page load time: It is believed that if a page takes more than four seconds to load, 50% customers tend to leave your page. They expect the page to load within 2 seconds. If an e-commerce site is making $100,000 per day, a one second page delay could potentially cost you $2.5 million in lost sales every year.
#4: Sales/Revenue
The end goal for any e-commerce operation is obviously sales and revenue. You can analyze the best-selling products and there is natural tendency to focus more on it. Some of the important KPIs are:
Lead flow: Number of new leads that enter the CRM every month Conversion rate: The total number of customers by number of leads. It gives the rate at which leads become customers.
Average revenue per transaction: You can track sales of each customer and analyze for some patterns. For example, if you would buy a phone there are more chances that you would need a phone cover as well. So the company can target with relevant products and increase their sales.


Google Analytics is one of the most powerful analytical tools available today. More than 56% of all websites in the world use Google Analytics. There are other tools too, like spring metrics, omniture and kissmetrics. One of the main advantage of using google analytics is that it can easily be integrated to many google properties like google AdWords and AdSense.
If you cannot measure it, you cannot improve it
I hope this blog was helpful to you. To get an in-depth understanding of of digital media analytics, check out our interactive, live Digital Marketing Certification Program, which comes with 24×7 support to guide you throughout your learning period. We also offer the best PGP Program in Digital Marketing.
~Lord Kelvin
This has never made more sense, than for online analytics!
Got a question for us? Please mention them in the comments section and we will get back to you.
Related Posts:
Get Started with Digital Analytics