Over 170 million people across the globe use the internet and more than half a million prefer using Digital Marketing for promotions, advertisements and finally sales. So, this Digital Marketing Tutorial will help you understand the concept in depth.
This blog on Digital Marketing Tutorial will walk you through the following topics:
Digital Marketing Course in 7 Hours | Digital Marketing Tutorial for Beginners [2023] | Edureka
Introduction to Digital Marketing
The term Marketing is not just about promoting and advertising. It is a complex concept where you send across the right message to the right person via the right medium. Now, talking about Digital Marketing, it is promoting your business through digital channels like the internet, website, email and many more.
Digital Marketing has been around us since the very beginning. It started in the year 1970 where a pioneer programmer Ray Thomlinson who implemented the first email program on the ARPANET system. Ever since then, there has been a drastic growth in the field of Digital Marketing. Now digital marketing is becoming very popular due to the increase in internet users, mobile phone users and digital content consumption.
You can also put it across like this. Digital Marketing encompasses all marketing efforts that promote your product or brand using electronic devices or majorly the internet. It leverages online marketing tactics such as search marketing, email marketing, content marketing, social media marketing, and mobile marketing to connect with current and prospective customers.
What Is Digital Marketing? | Digital Marketing Tutorial For Beginners | Edureka
This Edureka "What is Digital Marketing" video will help you with the basic concepts of Digital Marketing
From small-scale to large-scale business operators use Digital Marketing to promote, create awareness about the product, generate leads and get the product sold. The ultimatum is to benefit both the provider and the customer.
Now that you've understood the basics of Digital Marketing, let's move on and understand the components or sometimes referred to as the channels or types of Digital Marketing.
Digital Marketing Tutorial: Components of Digital Marketing
Before you can actually start the selection process to identify the best Digital Marketing tools, you must first learn and be familiar with the various channels that are available.
The first one on the list would be Search Engine Optimization (SEO).
Find out our Digital Marketing Course in Top Cities
Digital Marketing Tutorial: Search Engine Optimization (SEO)
Almost all people using the Internet are familiar and are making use of search engines to look for anything that is promising and is worth searching for. In fact, up to 93% of online experiences happening to people usually begin by using a search engine.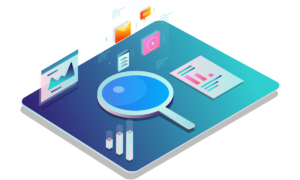 People use search engines to look for information regarding a product, brand or services. It is also stated that close to 60% of search engine users find a local business to satisfy the particular need.
SEO is basically the process of optimizing content, technical set-up, and reach of your website so that your pages appear at the top of a search engine result for specific keywords. The goal is to attract visitors to your website when they search for products or services related to your business. This is going to profit the visitor as well as the business.
Fun fact: WordPress users alone publish over 2 million posts every day. That comes out to approximately 32 blog posts every second. This means that users published around 216 blog posts while you are reading these sentences.
Even this, blog creation here in my case would take up to 2-3 hours, but I spend a maximum of 5 minutes optimizing the content I create. This is because I'm well aware of the fact that I should make the content appropriate and appealing.
Now, a few key points to note while optimizing your content.
Optimizing your content:
Try to target Business Analysis

Here, you need to be sure about whom to target and how to target. You might find people with relevant taste and thirst but they wouldn't be convinced with the type of content you create. So, try to target the right audience.
The keyword plays a major role in better content creation. This is basically the d

evelopment of a prioritized list of targeted search terms related to your customer base and market segment.

Website Analysis helps in analyzing visible

text and code to determine how well you're positioned for search engines.

Keyword research

Keywords are the targeted list of the topics that are related to your customer base. Do r

eview competitive lists and other pertinent industry sources. Also, check for how many websites are competing for each keyword. Prioritize keywords and phrases, plurals, singulars, and misspellings.

Check for the search volume. This helps if you want to know how many people are looking for the content based on your business.
Google Ranking also plays a major role in creating traffic and generating possible leads. Check for your content every month to see where exactly it is positioned.

Content optimization

Create a proper title, k

eyword-based titles help establish page theme and direction for your keywords.

Meta Description or Meta tags help in providing the user the gist of what is the article about.
Now that you have understood the ways to increase traffic to your website, let's take a look at the different types of SEO in use.
Digital Marketing Tutorial: Types of SEO
Types
Description
White Hat

White Hat is the most popular SEO technique that utilizes methods and techniques to improve search engine rankings of a site.

It carries less risk and tends to deliver lasting and compounding value over time. It adheres to Google Webmaster guidelines.
Black Hat
Black Hat exploits the various weaknesses in the search engines algorithms to get high rankings. It is not in accordance with the SEO guidelines set by search engines. Using these techniques, you can expect unpredictable, quick but short-lasting growth in rankings.
Grey Hat
Grey hat SEO is neither black nor white, it rather combines both. It is a transformation from Black SEO techniques to White SEO and vice versa.
Next, let's move on and understand what is Paid Per Click.
Pay-per-click (PPC)
Pay-per-click also called PPC for short refers to the "sponsored result" on the search engine results pages (SERP). PPC ads are visible, flexible, and effective for many different types of organizations. With paid search, you only pay when your ad is clicked. These are the ads that are present on top whenever you search for a particular keyword. Essentially, this is a way of buying visits to your website, rather than attempting to earn those visits organically.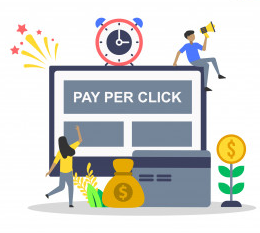 Search engine advertising is one of the most popular forms of PPC. Now, you must've had this thought, when I say ads, what kind of ads am I going to see? These are nothing but Google Ads, formerly called Google AdWords. Pay-per-click is commonly associated with first-tier search engines like Google AdWords and Bing Ads.

This is exactly how Google Ads look like. It is going to be on the top rank when you search for a particular keyword.
You will normally find shopping ads and text ads. Now, why do you need this Pay-per-click? How does it help your business?
Firstly, you need PPC to generate more traffic to your website. As the links stand in the first position, the possibility of people landing on your website increases.
Next, the major reasons why you should include PPC in your business are,

Speed: Advertisers can quickly drive

a significant amount of traffic to their website.

Precision:

Creating a highly-targeted audience to show your ads to is straightforward.

Agility: Performance measurement data is available pretty quickly.
Now, there must some downfall if there are so many noted advantages for any business strategy. So, what are the drawbacks of using PPC and how to be aware of the malfunctions?
Drawbacks
Cost: One major pitfall of PPC marketing would be the amount of money you spend on each ad. Depending on your competition and the business requirement, PPC marketing will benefit your company.
Volume: If

users aren't searching for the product or service you offer, search and shopping ads won't generate much traffic, thus leading to the downfall of your business.
Now, what sort of PPC ads should you go for?
The types of PPC ads completely depends on your marketing strategy and goals. You need to be:
Aware of the ads.
Grasp the Interest of the viewer.
Desire to promote your product.
Always be ready to take action on any of the activities that might lead to revenue generation.
Things to note before you go for PPC.
Digital Ad Strategy: This is a major part of PPC. Know how to develop the foundation of your business with the step-by-step process to create goals and persona segments for your campaigns. Also, the cross-channel methods for acquisition, nurturing, building customer loyalty, and branding are very important.
Digital Ad Design: If you break down the differences between pay-per-click (PPC), display, and social ads, you'll know the benefits and best practices for each. Find out how to write relevant ad copy, headlines, lead generation forms, and calls-to-action (CTAs). Also learn about relevant imagery content, including cinematographic, video, flash, banners, pop-ups, and mobile ads.
Ad landing page: No matter how much time or money you spend on a digital advertising campaign, it'll all go in vain if your landing page doesn't resonate with your audience. Optimize your forms, ads, and landing page design by platform, and set lead generation and social media goals to ensure a seamless and personalized experience for every visitor.
Ad targeting: You need to discover various ways to reach your target customers, including ad content, geographic location, behavioral and buying patterns, audience behaviors, specific demographics, and more.
Now that you've understood about PPC, let's move ahead and learn about how Content Marketing is useful.
Digital Marketing Tutorial: Content Marketing
This is key to the success of your organization.

Content is anything that adds value to the reader's life
The saying "Content is the King" has created a lot of buzz amongst the online marketers. This is a different area of marketing like social media and SEO.
Content is the heart of what we do as marketers. You talk to the customers, clients, and the viewers, and what you say to, regardless of what form it takes is the content. Content marketing is the use of that content, any of it, to help meet a marketing goal for your organization. That could be the acquisition of potential customers, retention of existing ones, reach more people with your brand or your products, and really anything else.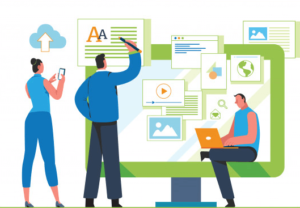 What do you understand by the word Content?
Content actually means something that has valuable information. In terms of business, it is related to data and strategy of how to deliver your product to the audience.
The standard definition of Content Marketing is a strategic marketing approach that is focused on creating and distributing valuable, relevant and consistent content in order to attract and retain a clearly-defined audience. It ultimately helps to drive profitable customer action.
What are the major reasons that help you consider Content Marketing?
Content Marketing helps increase sales which in turn increases the revenue.
You'll be saving yourself from spending more. The amount you spend on Content creating and marketing is less.
The major reason to shift your focus to Content is that you'll gain a lot of loyal and good customers.
History
Now you'll wonder where did the word Content Marketing comes into the picture? Was it there since the beginning or was it named recently? The answer is, it was used in the year 1732 and a man by the name of Benjamin Franklin just published the first version of his annual Poor Richard's Almanack. He did this because he wanted to advertise the new printing business that he had created. This very event laid a foundation for what we are today.
Why Content Marketing?
No doubt that Content Marketing these days is popular. Many short-scale businesses are using Content Marketing for the growth of their organizations. But, you can't do something just because it worked for early adopters. And just because massive B2B and B2C businesses use it today also, that doesn't mean that it's right for you.
Choose a domain that you are comfortable with working and then strive to reach your target. And also categorize your agenda as to what part you have to put in more effort. This will eventually start giving you convenient results.
You will find a lot of people use social media applications like TikTok, Instagram and Facebook, these applications are actually considered as a platform for distributing the content you create. Hence resulting in a lot of traffic on your website.
Digital Marketing Tutorial: Content Marketing Sales Funnel
The main reason you actually work on Content Marketing is to sell your product.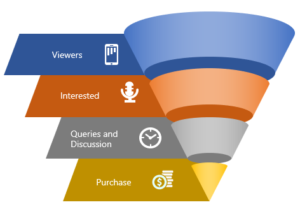 This is the outlook of the Content Marketing Sales Funnel. Here, you can see that the number of viewers is high, this is double the number of people who actually purchase your product.
Say, close to 75% of people are looking for information about the content that you already have.
The next phase is the one where the user shows some interest in your content and has thought of going further with it. Here, the user will be choosy as he/she is the one who wants to invest money in your product. This is close to 23%. So these many people are actually looking forward in taking up your product.
In this phase, he/she actually wants to look for further information regarding your product and has related queries. This is also a crucial phase for the customers as well as the organization because there is a chance that the customer might not end up buying or demands a lot of discounts. So, this is the most important phase of Content Marketing.
This is about Content Marketing. Let's move ahead and understand Social Media Marketing.
Digital Marketing Tutorial: Social Media Marketing
Social Media Marketing is a powerful way for businesses of all sizes to reach your prospects and customers. Great marketing on social media can bring remarkable success to your business, creating devoted brand advocates and even driving leads and sales.
It is also defined as a form of Digital Marketing that involves creating and sharing content in order to achieve your marketing and branding goals.
Before you consider Social media for your business, know the strategy behind it. Starting a social media marketing campaign without a strategy in mind is like wandering around a forest without a map. It will be fun but you will get lost in the process.
How can Social media help in meeting your business goals?
Increases the website traffic
Build formal conversations with the clients.
Raising brand awareness.
Creating a brand identity and a positive outlook.
The bigger and more engaged your audience is on social media networks are, the easier it will be for you to achieve every other marketing goal that is there on your list.
So to start with the Social media marketing campaign, I'll help you with some tips.
Tips for Social Media Marketing
Content planning: B

uilding a social media marketing plan is essential. Always consider

keyword research

and competitive research to help brainstorm content ideas that will interest your target audience.

Create great content: Always be consistent with other areas of online marketing as the content reigns supreme when it comes to Social media marketing. Do make sure you post regularly and offer extremely valuable information that your ideal customers will find helpful and interesting.
Create a consistent brand image:

Using social media for marketing enables your business to showcase your brand image across a variety of different social media platforms.

Promotion:

Social media marketing is a perfect channel for sharing your best work with the readers by writing blogs. Once you gain a loyal following on social media, you'll be able to post all your new content and make sure your customers or prospects can find it easily.

Sharing appropriate links: Social media is a platform where you can leverage your own unique content to gain a lot of followers and fans. It also a greater platform to share links of the content that is relevant.

If that corresponding content provides great, valuable information, your target audience will enjoy it, so don't forget to link them.

Always track your competitors: It is always important to keep an eye on your competitors.

If your competitors are using a certain social media marketing channel that seems to be working for them, do consider implementing the same, but do it in a much better way.
Now, how should you choose the right social media platform for your business?
There are so many mediums through which you can distribute your content. Some prefer using Facebook, Instagram, YouTube, Twitter, LinkedIn and many more. So, let's see what suits the best for your organization.
Using Facebook
Facebook is user-friendly, casual and easy to use the platform and to promote your product, you require an active social media marketing strategy. You will want to pay careful attention to the layout of your UI, as the visual component as it is a key aspect of the Facebook experience.
There are so many groups that already exist, you can just join these groups and post your content and get a number of people to know about your organization.
It is a simple way to promote your brand as well as the content you create. Facebook is just another medium through which you can communicate with people around the globe.
Using Instagram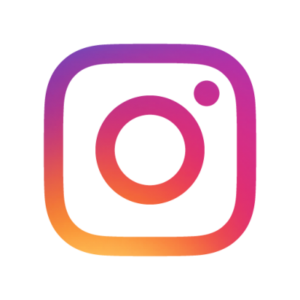 Instagram is also a growing social media platform and users use Instagram for promoting their business. It is a photo and video-sharing social networking service created by Facebook. So, sharing your content on Instagram is also going to benefit your organization and also make you a socially active person.
You can add stories about the quiz, competition and the offers you are going to offer. You even have paid ads on Instagram.
This is just like PPC and you'll find these when you are looking at the stories and some random promotion stories popup. These are nothing but paid ads or sponsored ads.
Using LinkedIn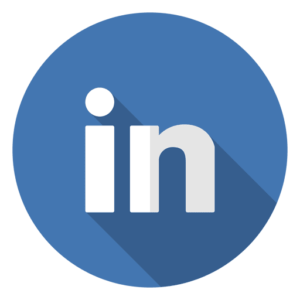 LinkedIn is a business and employment-oriented service that operates via websites and mobile apps. It is mainly used for professional networking. By using LinkedIn, you can target your prospects and customers and post relevant content. You can join relevant groups on LinkedIn and share your content or you can build your connection and post it on your timeline itself to let people know about the work you do.
Encourage customers or clients to give your business a recommendation on your LinkedIn profile. Recommendations make your business appear more credible and reliable for new prospects.
Using YouTube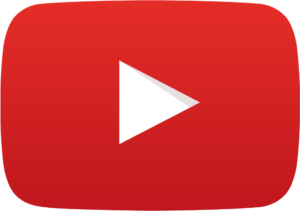 YouTube is the number one place for creating and sharing video content, and it can also be an incredibly powerful social media marketing tool. It is now operating as one of Google's subsidiaries.
YouTube allows users to upload, view, rate, share, add to playlists, report, comment on videos, and subscribe to channels. To get more views and likes, focus on creating useful, instructive videos. This will help in gaining a lot of subscribers and also increase the chances of your video ranking on the first page on Google.
Using Twitter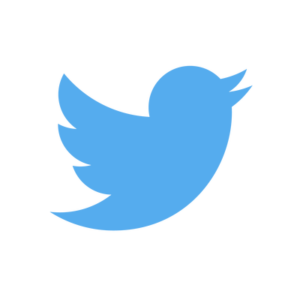 Twitter is one of the most widely used social media marketing tools that let you broadcast your updates across the web. It is a microblogging and social networking service on which users post and interact with messages known as "tweets".
Follow tweeters in your industry or related fields, and you will gain a steady stream of followers in return. Always be active on Twitter and be sure to retweet when a customer has something nice to say about your work, and don't forget to reply. This will make them feel you are active and not a bot.
Using Twitter for social media marketing revolves around dialog and communication. So always be confident & interact as much as possible to nurture and build your following.
These are some of the major social media marketing platforms which will definitely benefit your business.
Let's move forward and understand how Email marketing works.
Email Marketing
Email marketing is one of the oldest and the most professional way to communicate with your clients and prospects. It's the most direct and effective way of connecting with your leads, nurturing them, and turning them into customers, consistently winning out over all other marketing channels.
History
The first email was sent by Ray Thomlinson in the year 1971 according to a few sources. What he sent was nothing special, it was just a series of numbers and letters that looked more like a password.
The email was sent from one computer to another, traveling through a network of machines, unlike the internet we know today. This guy also introduced the "@" symbol in email addresses to the entire world. And voila, we're here using emails on a daily basis in terms of work or promotional purposes. Email marketing actually helps you to connect with your audience and promote your brand.
Why do you need Email marketing when you have social media and other platforms where you can promote your business. For sure even this will have its own reasons right? Let's see what are those.
Digital Marketing Tutorial: Importance of Email marketing
Apart from being the primary source of communication, there are a few more reasons why you should go for Email marketing. They are:
High ROI: Email marketing returns $44 per for every $1.
Effective channel to reach customers: Email marketing is close to 40 times more effective than Facebook and Twitter to gain a lot of new customers.
Easy to integrate with other communication channels: You can use the chance to enlarge the audience through emails and by blending these emails with your profiles on the social media platforms.
In fact, studies show that 72% of people prefer receiving promotional content through email, compared to 17% who prefer social media.
The graph here also shows the number of people who prefer using Email over other medians.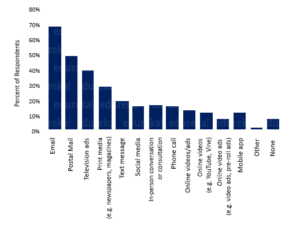 Email helps to drive conversions: Most of the marketers are focused on driving more customers to their product but regardless of whether they do so in the form of leads, sales, memberships, the ultimate goal for marketers is to turn potential customers into paying customers. This is the right platform because when you talk about conversions, there isn't a more powerful channel than email.
In fact, the average click-through rate of an email campaign is around 3%, and if you compare it with Twitter, the average click-through rate from a tweet is around 0.5%.
Best practices
If you want to start with email marketing, you would definitely want to know the best tactics and some ways to improve your skills. These are a few notable ones:
Build your own list. Buying email lists is actually a waste of time. You will be turning off most of the people you're hoping to turn into customers and run the risk of being labeled a spammer.
Do not send out ads all the time.

Use your emails to build rapport with customers by sharing your expertise, giving them tips and insights they can value.

Establish your goals properly. Check what you want to focus on and deliver to the customers as required.
This is about Email Marketing. Now, let's see how Google Analytics work.
Digital Marketing Tutorial: Google Analytics
Google Analytics is basically a web analytics service offered by Google that helps in tracking and reporting website traffic. It is also one of the most powerful digital analytics software.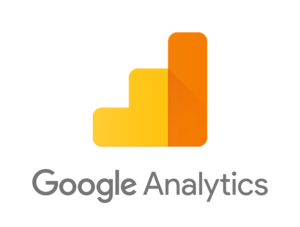 This software provides valuable insights that help in shaping your business strategy.
What does it mean? What valuable insight do you require to build your business? All companies have an online appearance and therefore, it becomes very important for you to learn the inner structure of your website to see whether it is accomplishing its goals or not.
Irrespective of the type of website, you should understand the study of the behavior of your visitors.
Why do you need Google Analytics?
Free of cost: Google does not charge you for using Google Analytics. You don't really have to pay anything to use this product.
Data collection is automatic: Google Analytics has a special feature that reduces the work that is required to put Google Analytics data into Google Docs, Sites or Spreadsheets.
Easy customization of results: You can create your own reports. In Google Analytics, you can choose one of the many reports that Google Creates or can even

build your own customized report

using the drag and drop mechanism.
Helps measure internal site search: Internal site basically reveals what potential customers are looking for after landing on your website. You can track them using Google Analytics.
Helps you with targeting the right platform: Social media platforms are a great way to drive a lot of traffic and engage potential customers. Using Google Analytics, you have access to view what catches the attention of the users and then place the ad accordingly.
This is about Google Analytics.
Moving further to the discussion, let's understand what is CRO.
Digital Marketing Tutorial: Conversion Rate Optimization (CRO)
Conversion Rate Optimization is the systematic process of increasing the percentage of website visitors who perform desired actions, like, filling out a form, becoming customers. The CRO process involves understanding how users move through your site, what actions they perform, and what's the barrier that is stopping them to complete a task.
For example. you purchasing a product online. Here, you first perform certain actions on the webpage and then ask for suggestions and you'll have your own set of queries and need assistance to it. And finally, you decide you buy the product online. This exact process is called Conversion Rate Optimization.
How to calculate Conversion Rate?
Your site's conversion rate is the number of times a user completes a task divided by your site traffic. If a user can convert in each visit (such as by buying a product), divide the number of conversions by the number of sessions (the number of different times a user came to your site). If you sell a subscription, divide the number of conversions by the number of users.
Conversion rate optimization takes place after the visitor makes it to your site. This is different from conversion optimization for SEO or paid ads that focus on who clicks through to your site from the organic search results, how many clicks you get, and which keywords are driving traffic.
Ways in which CRO benefits SEOs
While not necessarily directly related to attracting organic website traffic or ranking on a search engine results page (SERP), conversion rate optimization has distinct benefits for SEO. Those include:
Improved customer insights: CRO can help you with a better understanding of your key audience and find what language or messaging best opens to their needs. CRO looks at finding the right customers for your business.
Better ROI: Higher conversion rate means making more of the resources you have. By studying how to get the most out of your acquisition efforts, you'll get more conversions without having to bring in more potential customers.
Increased scalability: While your audience size may not scale as your business grows, CRO lets you grow without running out of resources and prospective customers. Audiences aren't infinite. You can turn more browsers into buyers and you'll be able to grow your business without running out of potential customers.
Better user experience: When users feel sophisticated on your website, they tend to stick around. CRO studies what works on your site. By taking what works and expanding on it, you'll make a better user experience.
Trust: In order for a user to share their credit card, email, or any sort of personal information, they have to genuinely trust the site. Your website is your number-one salesperson. Just like an internal sales team, your site needs to be professional, courteous, and ready to answer all of your customers' questions.
Now let's hop on to the final topic of this article i.e, how to become a Digital Marketer?
How to become a Digital Marketer?
Well, in order to become a successful Digital Marketer, you need to possess some desired skillset. Some of the skills that will help you bag the role of a Digital Marketer are:
Specific marketing channel expertise
Should have worked on a marketing campaign
Ability to execute and analyze marketing campaign
Should know to work with WordPress
Know how paid social media advertising work
Should be able to sell the product
Always be updated with the latest technology
So, with this, we come to the end of this article on Digital Marketing Tutorial. I hope you are clear about the topics that are discussed and added value to the knowledge of Digital Marketing.
If you wish to enroll for a complete course on Digital Marketing, Edureka has a specially curated Digital Marketing Course which will help you gain expertise in various digital media aspects like Keyword Planning, SEO, Social Media Marketing, Search Engine Marketing, Email Marketing, Affiliate Marketing, and Google Analytics.