In recent days, you'll find a lot of Digital Marketing Tools in the market and it's a little hard to know where to start with. Each Marketing tool requires an investment of your time and money. Choosing the right tool for marketing is a tedious task, so, I have come up with this article which helps you know the top 10 Marketing Tools in detail.
This blog will walk you through the following topics:
Let's begin!
What are the Marketing Tools?
When I say Digital Marketing, there are a few things that are as important as the tools on which we can rely on to get their jobs done. You should have the right set of software tools to manage data insights, content and every other task, Digital marketing is essential! Without the right ones, you won't be able to create a strategy that reaches target customers and follows them through the customer journey.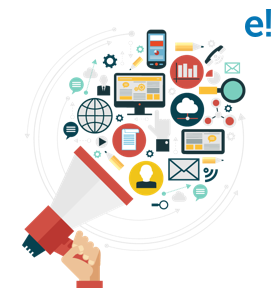 The primary purpose is to provide the list of different tools that are available and a comparison of features for variety of industries, products or services. If it is used properly, it can help streamline your Digital Marketing effectiveness.
These tools act as a strategy that leverages the power of social media, uses search engine optimization (SEO) to drive traffic and makes good use of the media marketing advancements that are out there.
Why need Digital Marketing Tools?
In recent years, there are so many different online marketing tools that have stepped into the market and it's hard to know where to start. Each new marketing tool requires an investment of your time and your hard-earned money, so choose it wisely. If you choose the wrong one now and then end up switching to another later can be a hassle.
There's actually a diverse mix of free tools available in the market right now. And supposedly, this is one of the enjoyable aspects of working in Digital Marketing today.
When I say tools, they include everything right from social media platforms like Facebook and Instagram to Google Analytics. These tools allow the marketers to create, test and measure the performance of their on-going campaigns. They also ensure that marketers can launch and test campaigns quickly and effectively.
Find out our Digital Marketing Course in Top Cities
Now let's take a look at the top 10 Digital Marketing Tools that are going to benefit your organization.
Top 10 Tools
Talking about the Tools, I've made a list of top 10 Digital Marketing Tools in the market which are of very high demand. I have also categorized them based on the marketing channels
They are namely:
Under these categories, we'll be discussing two important tools that help in the success of a company.
First, let's start with Data and Analytics.
Data and Analytics
These two falls under the category of Data and Analytics.
Google Analytics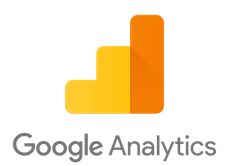 Google Analytics is a must for any Digital marketer who is looking to scale up their business. This free tool gives you all of the detailed information about your website performance, including audience demographics, popular keywords, actions you perform, and many more. This wonderful tool also lets you know where exactly you're losing traffic.
SumoMe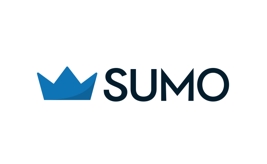 This tool allows you to track your viewers' behavior while they are still on your website and make corresponding adjustments accordingly. You can use Heat Maps to see where people are clicking and their Content Analytics to see where people stop reading. One of the best tools under the Data and Analytics category.
The next on the list is Social Media Marketing. Let's see what tools one should use.
Social Media Marketing
PromoRepublic

PromoRepublic is basically an all-in-one tool that helps to run your content on autopilot mode. It offers content creation, scheduling, social media monitoring, collaboration and reporting features for agencies and also freelancers.
It also works as a White Label solution (product of one company that other companies rebrand to make it appear as if they had made it). The tool can smooth your workflow and it can save you up to 20 hours on a monthly basis.
MeetEdgar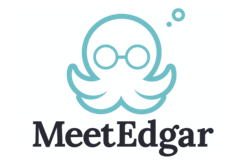 MeetEdgar is actually one of the best Digital Marketing tools for creating inspiring content. You can add tweets, your LinkedIn updates, and Facebook posts to your library which can then be separated into as many categories as you want. Also, you can set a calendar to schedule each category to post to a selected social media account at a specified time.
The next on the list is Search Engine Optimization (SEO).
SEO
Two free tools which are being used very widely.
UberSuggest: This tool helps you

come up with new keywords or blog topics just by using a simple Suggest tool.

Google Keyword Planner: It lets you know which of your potential keywords has a greater search volume.
SEO tools that are most commonly used are:
AHREFS

This SEO tool is one of the most popular Digital Marketing Tools that is used for analytics, preparing backline analysis, audit reports, URL rankings and many more. Ahrefs tool is also used for keyword analysis.
It is not a free version but the features that this tool possesses is worth paying a buck for.
This tool processes large amounts of clickstream data to maintain the world's largest third-party database in terms of search queries. This is basically the estimated monthly search volume and advanced keyword research metrics.
Ahrefs is used by almost all top companies like Facebook, LinkedIn, Netflix and more.
SEMRush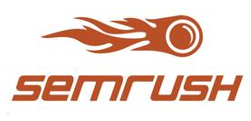 Well, this is another magnificent tool for SEO marketing. SEMRush does your keyword research, keeps a track of your business strategy and runs an SEO audit on your blog. The main agenda of this tool is to create the best competitive intelligence solution for all digital marketing spheres.
SEMRush is perfect for PPC (Pay-Per-Click) as it allows a ton of keyword research that helps in planning and tracking the performance of your paid search campaigns.
So, folks! This is one of the best SEO marketing tools which is currently booming in the market.
The next set of tools are going to be dealing with Content creation.
Content
Buffer

Buffer is a fast way to share anything that you are reading. It helps in building your audience and strive to grow your brand on social media. You just have to simply download the extension or app and your links to the tool. It will automatically add your post to your queue and post it for the social media platform you choose.
Snip.ly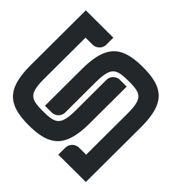 This tool allows you to add a call-to-action option on every blog and post you shared on social media platforms. In addition to this, you can even personalize your links with themes, logos, colors, and many more. For example, you can attach a button to the page that you've posted on the social media that links to your website so that people can find it easier to discover you while they read.
The next on the list is Project Management.
Project Management
Asana

Asana is one of the best work management platform tools. This tool helps to get your work done faster. It is easy to read progress reports for projects, and also has the ability to turn conversations into tasks, and even project templates.
This tool helps your team focus on your current priorities and also increases productivity.
Slack

This tool is a cloud-based proprietary instant messaging system that allows you to quickly communicate with your team or clients. It is basically a chat room for your whole organization which is designed to replace email as your primary method of communication and sharing. Hold private conversations or chat channels designated for specific topics.
These are the top 10 Digital Marketing Tools you should master to get a hold of your company's growth. Not only these 10, but there are also a few more which help in marketing your product.
With this, we come to the end of this article on "Digital Marketing Tools". I hope you are clear about the topics that are discussed and added value to the knowledge of Digital Marketing.
Digital Marketing Course in 7 Hours | Digital Marketing Tutorial for Beginners [2023] | Edureka
This Edureka 'Digital Marketing Full Course' is a complete guide to learn Digital Marketing from scratch which covers in-depth knowledge about different concepts of Digital Marketing, Types of Marketing, SEO, Career opportunities in Digital Marketing. This Digital Marketing tutorial is ideal for beginners and experienced professionals.
If you wish to enroll for a complete course on digital marketing, Edureka has a specially curated Digital Marketing Course, which will help you gain expertise in various digital media aspects like Keyword Planning, SEO, Social Media Marketing, Search Engine Marketing, Email Marketing, Affiliate Marketing, and Google Analytics.