The last 10 years have seen organizations slowly migrate to DevOps. With the advent of DevOps came the need for DevOps engineers; people who would overlook the software development life cycle. Today we see the need for DevOps engineers has gone sky high with companies here in India offering an average salary of just 7 LPA for acquiring their services. This blog gives you a look into the career of a DevOps engineer. The following topics will be covered as we move forward.
DevOps Engineer Salary in India
If you're looking for a DevOps engineer job here in India the first thing you need to know is the pay scale. According to Glassdoor and Ambitionbox, the national average salary for a DevOps Engineer ranges between 4.2 Lakhs to 9 Lakhs with an average base pay of 7 Lakhs.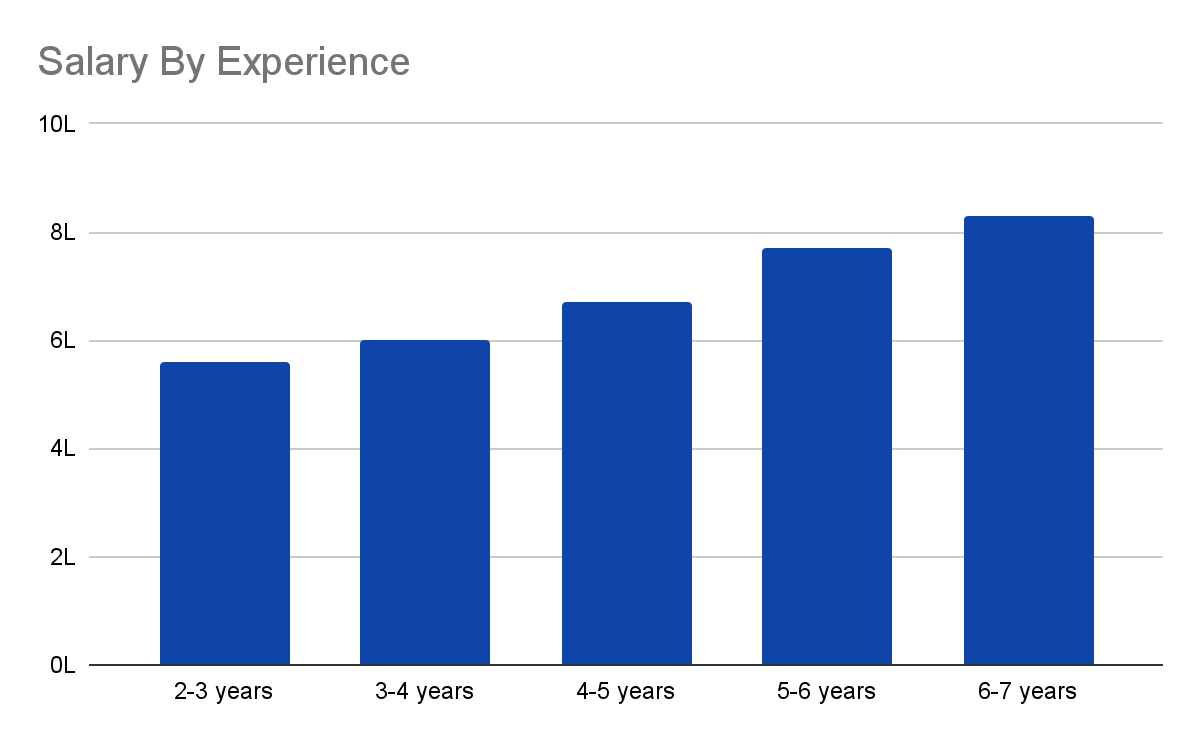 Based on your experience a DevOps engineer with less than 2 years of experience takes home a salary of around 4.2 L whereas a mid-level DevOps engineer with around 3-6 years of experience will take home a salary of around 5.6 to 7.7L. With over 7+ years of experience, you can expect around 9L with a Senior DevOps Engineer earning around 12.5L per year. To take your career to the next level in the world of DevOps join DevOps Engineer Course today and become a master of automation, continuous integration, and continuous delivery. Unlock the skills and knowledge needed to excel in this high-demand field. Don't miss out on this opportunity to transform your career.
Top Skills for DevOps Engineers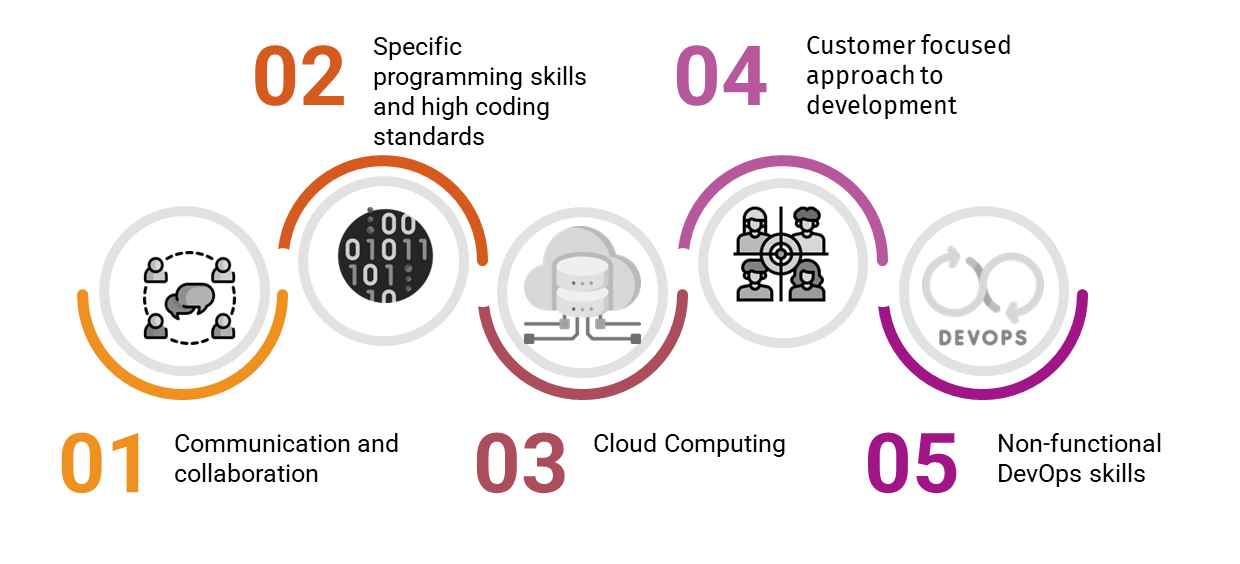 For a DevOps engineer delivering high-value features in short periods of time is essential. This can only be achieved when there is cross-team collaboration. Therefore a DevOps engineer needs a mix of both technical and soft skills. Let's look at some of the top skills a DevOps engineer should have.
Communication and Collaboration skills- DevOps brings a collaborative approach to software development, testing and deployment. Small teams with varying objectives work together towards a common goal; more efficient code releases. Being able to communicate between teams quickens the process of code delivery.
Specific programming skills and Mature coding standards- Coding and scripting are two very important skills every DevOps engineer should possess. Rather than specializing in a single programming language, DevOps engineers should be comfortable with multiple programming languages such as Python, Ruby, JavaScript, Node.js, PHP, and bash. A DevOps engineer must apply these skills to implement an efficient delivery pipeline. Since DevOps is all about CI/CD, managing the code pipelines is extremely important. Being sound when it comes to Test Automation is necessary.
Cloud Computing – Cloud and DevOps go hand in hand. The efficiency of one is dependent on another. While DevOps mainly focuses on software development and maintenance, the cloud enables DevOps operations by providing a platform for code releases.
Customer-Focused approach to development- For any successful DevOps process the end goal is customer satisfaction. Keeping this in mind a DevOps professional should make sure every function and operation that is performed is meeting the business objectives of the client as well quality standards set by them. To achieve this all levels of management should work in collaboration with the development team and the stakeholders.
Non-functional DevOps skills- DevOps engineers need to be proficient in managing production environments as well as security and cloud administration. This ensures new builds run properly in production. In many organizations building Infrastructure as Code (IaC) enables automation. Ensuring the security of the delivered code continuously is essential.
All in all DevOps is more of a practice than a technology where the objective is to ease out the software development process.
Check out our DevOps Certification in Top Cities
DevOps Engineer Job Description-
Most companies look for DevOps engineers with a diverse range of skills. Here's a look into what IT companies around the world are looking for in a DevOps Engineer.
Principal DevOps Engineer- Oracle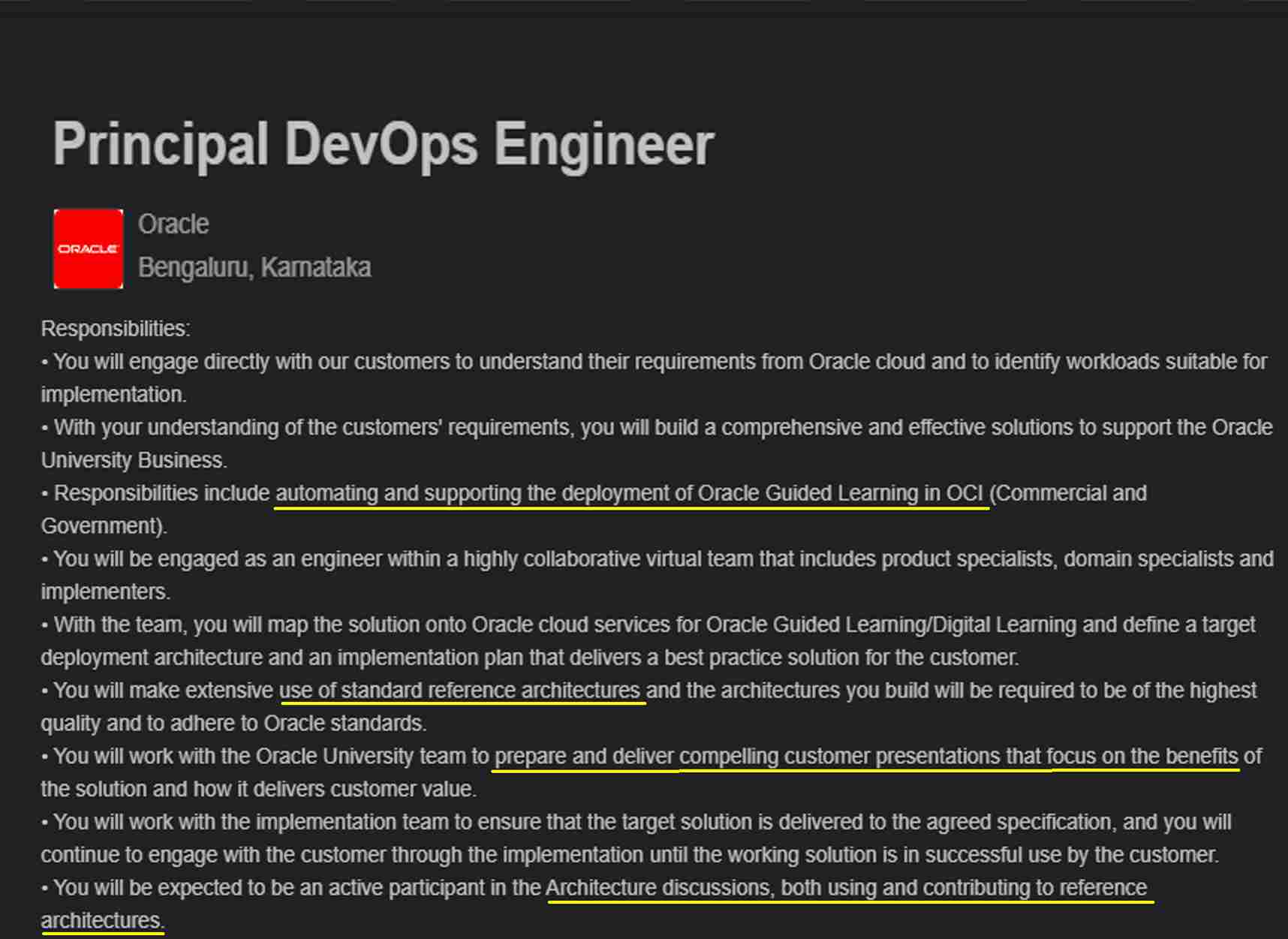 DE Test Services DevOps Engineer- Ericsson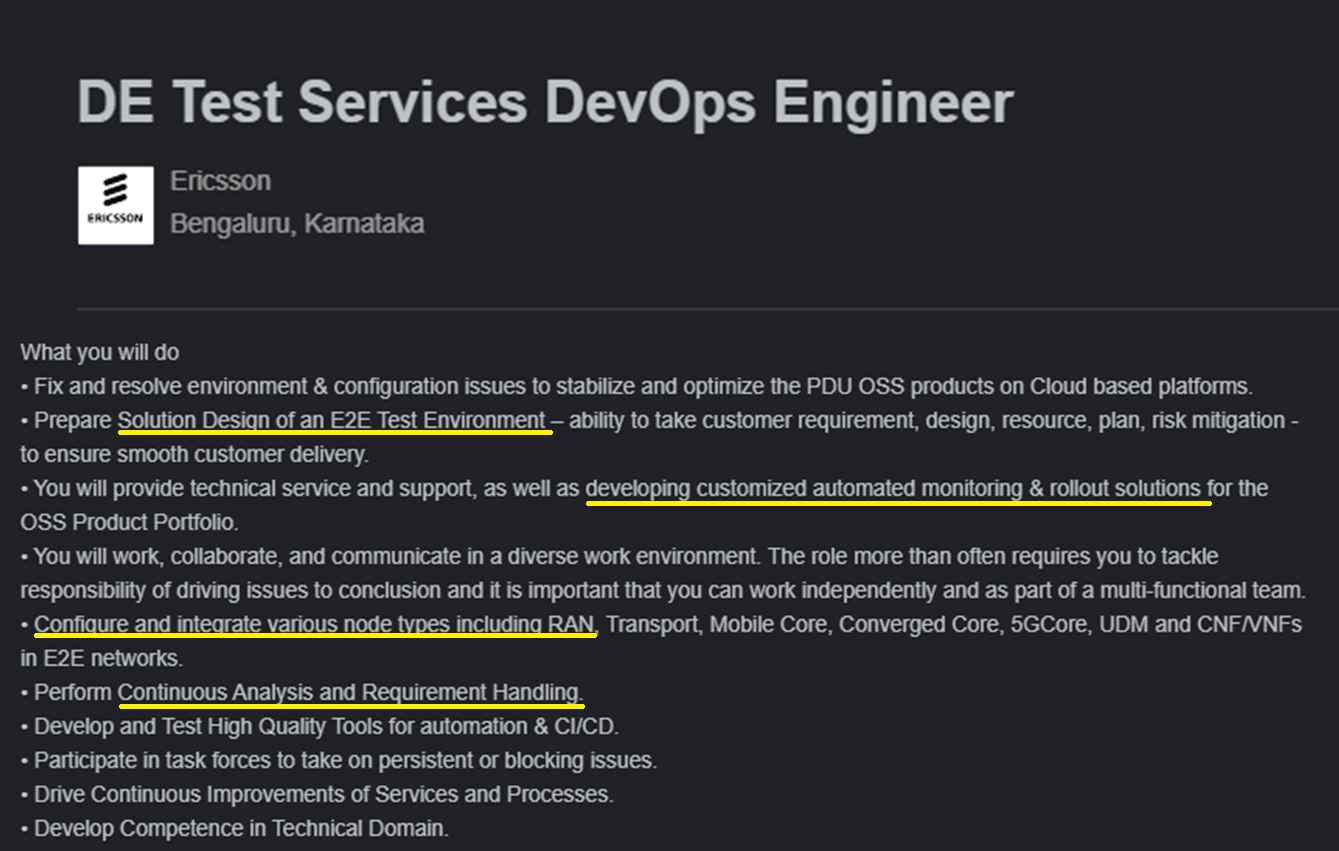 Cloud DevOps Engineer- Wipro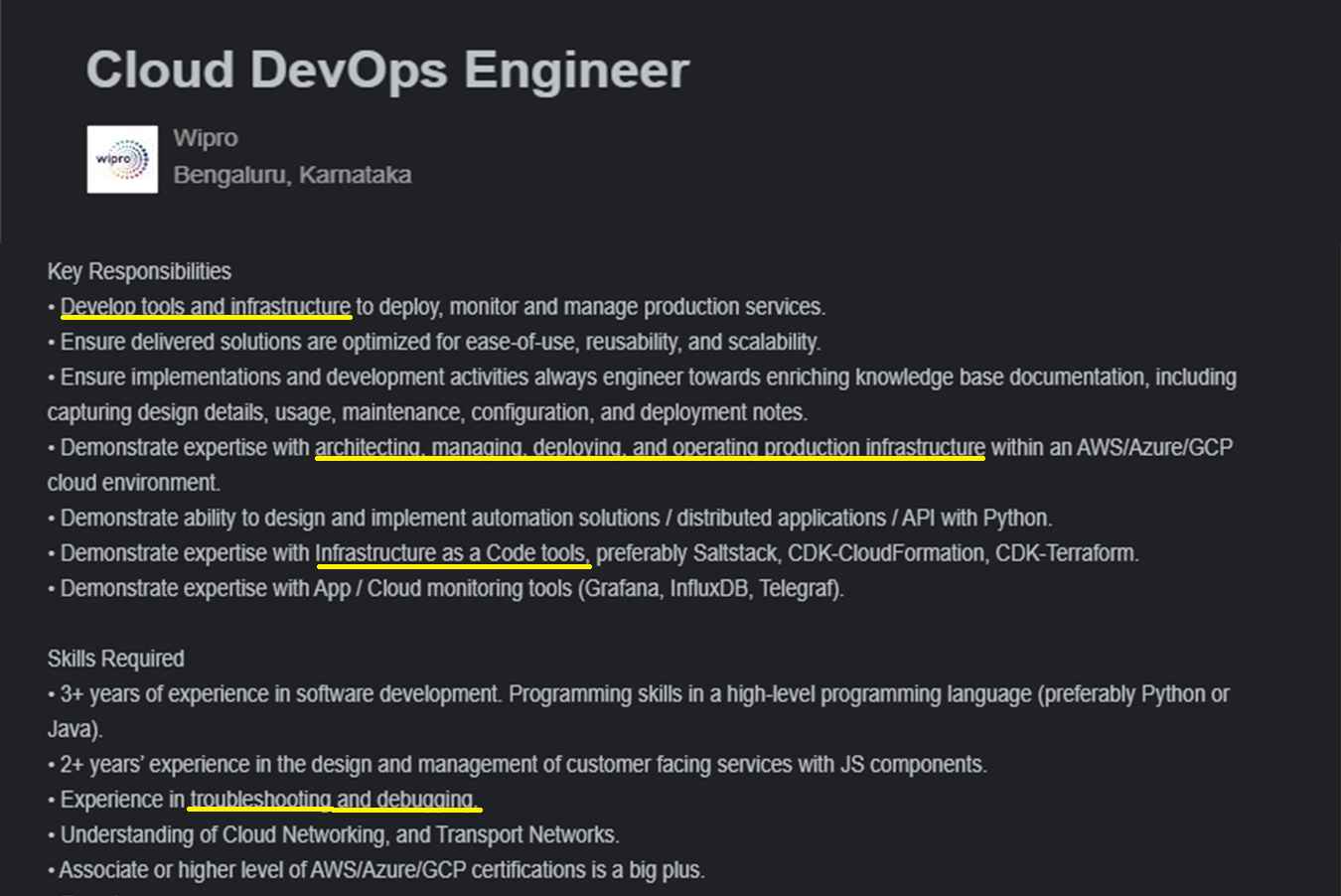 DevOps Job Roles and Salaries-
Job Roles
Skills Required
Salary

Junior

DevOps Engineer

Cloud, Automation, CI/CD pipeline management, coding, and scripting

₹7 LPA

DevOps Architect

Knowledge of agile framework, Build tools like Maven, Gradle, NPM, Knowledge of N-tier application architecture

₹26 LPA

Release Manager

Knowledge of CI/CD pipeline, Infrastructure as a Code, and SDLC

₹14.5 LPA

Security Engineer

Administration of network security systems, excellent communication skills, knowledge of cloud routing services, Perl, Ruby, PHP

₹6.4 LPA

Automation Engineer

Knowledge of Ansible, SalStack, Puppet, and other configuration management tools, Maven, Gradle, Gerrit, and other build tools

₹5.5 LPA

Integration Specialist

Knowledge of different testing methods, CI/CD pipeline, container integration, and cloud services for deployment

₹5.6 LPA
Companies hiring DevOps Engineers –
Now that we've discussed job roles and salaries let's take a look at some of the top companies around the world hiring DevOps Engineers.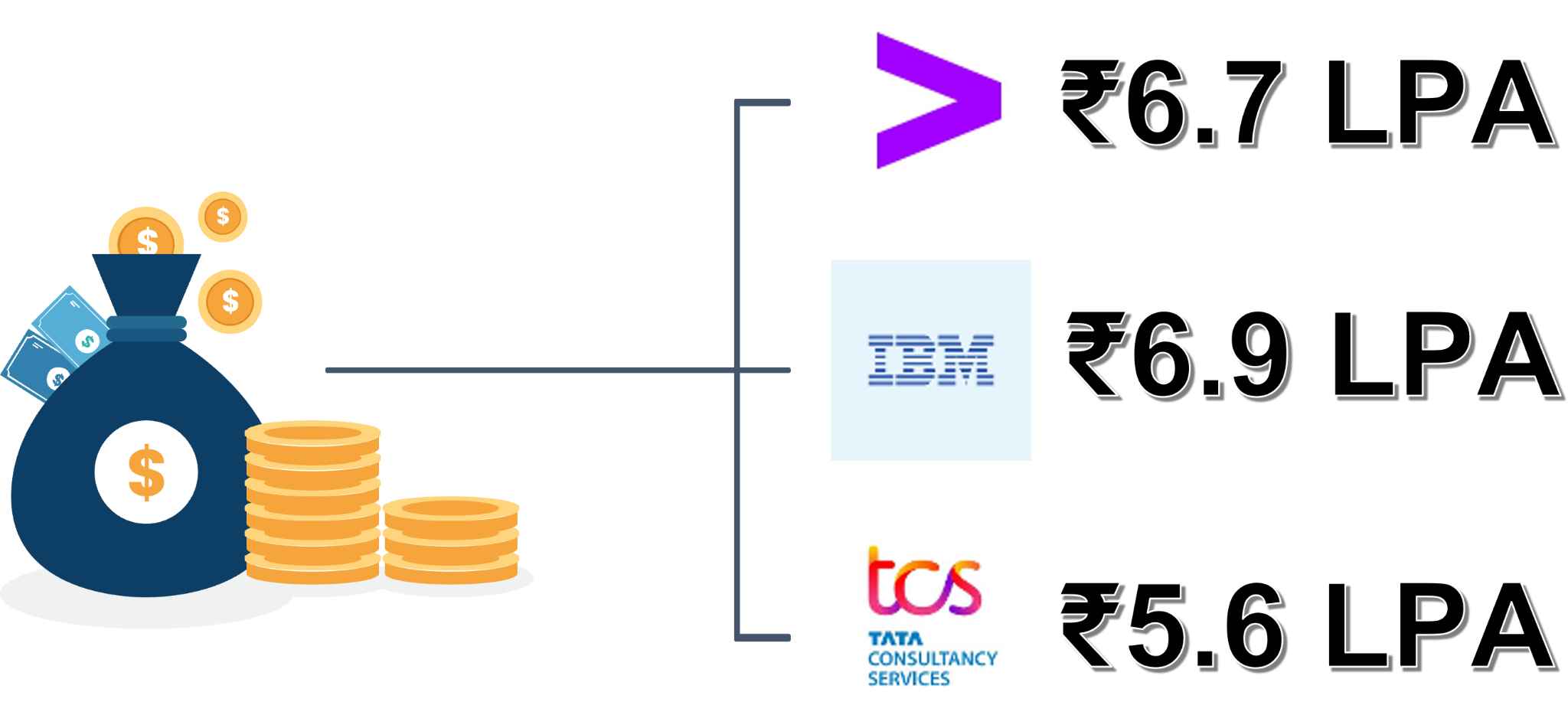 Roadmap to becoming a DevOps Engineer-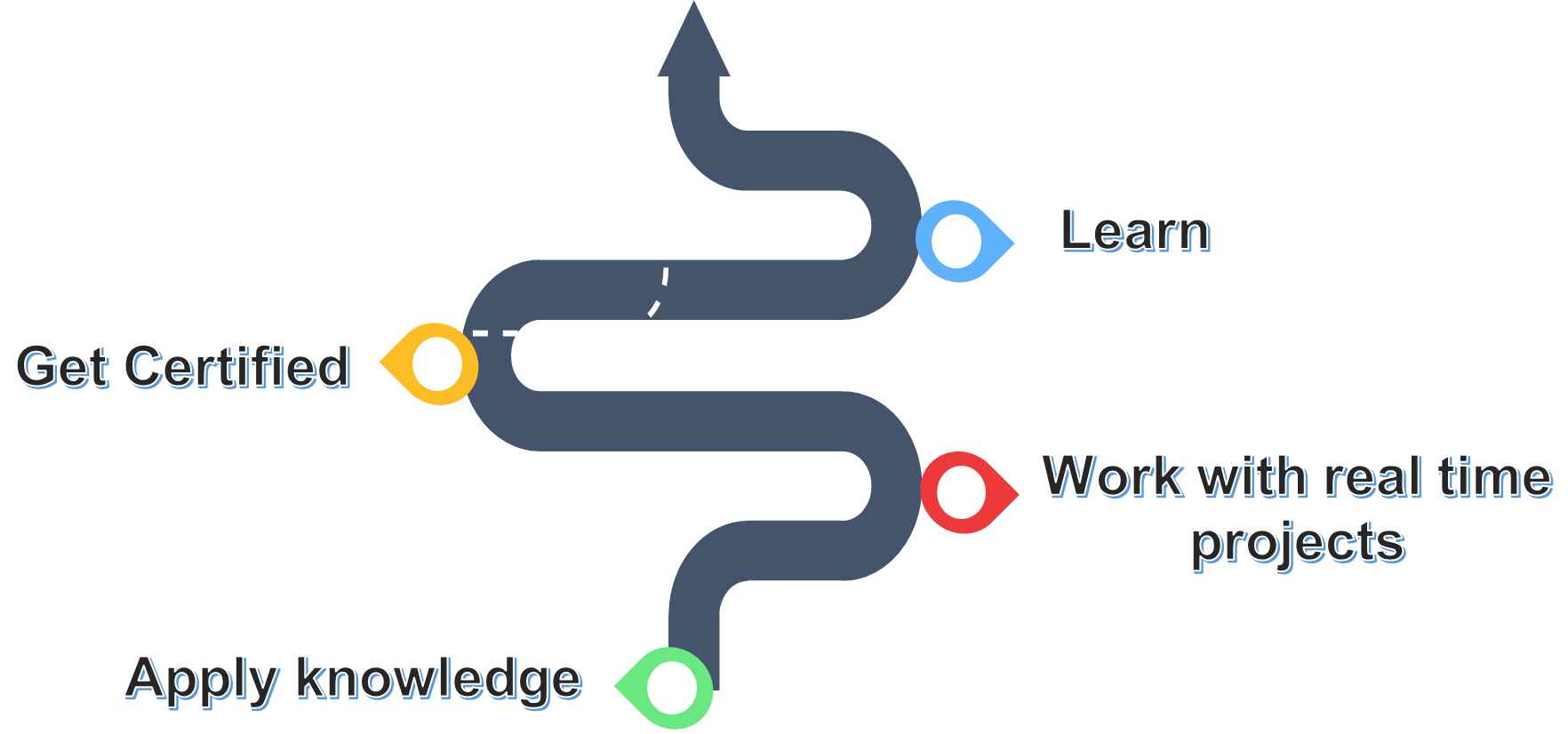 Learn- To start your journey of becoming a DevOps engineer the first thing you need to do is to familiarize yourself with the various technical tools, programming, and scripting languages. Extensive knowledge of build tools is much more feasible than having in-depth knowledge of a single build tool. Also, have extensive knowledge of role-specific abilities.
Get Certified- The next step is the important part. Getting certified will take you one step closer to that DevOps Engineer role. The Docker Certified Associate is one of the most important certifications along with the Kubernetes Certification. These certifications are based on DevOps tasks like orchestration, security, networking, installation and configuration, image creation etc.
Work with Real-Time Projects- Real-time projects give you a much more hands-on approach to DevOps. Deploying Kubernetes on AWS using EKS, app provisioning in Kubernetes, and creating and deploying containerized code releases. Real-time projects will show you to apply technical know-how in the industry.
If you want to learn DevOps in detail I suggest you watch this YouTube video:
DevOps Tutorial for Beginners | Edureka
DevOps is the future and a DevOps Engineer is part of an evolving field that is here to stay providing him/her with a chance to continuously learn as well as explore the numerous opportunities DevOps has to offer. if you're interested in taking up a DevOps certification you can check out Edureka's DevOps Certification Training where you get an in-depth knowledge of DevOps tools including Git, Jenkins, Docker, and Ansible. This focuses on a more hands-on approach where you can become a practitioner with continuous development, configuration, integration, and finally maintenance.
I hope you found this DevOps Engineer Salary in India helpful. Keep on learning.