The world is becoming increasingly globalized and with rapidly advancing technologies, projects of large and small scale are being undertaken. This has created a huge demand for skilled people to integrate a project's different aspects. This is where Project Management Professional® certified project managers come in the picture. Read on to learn more about the career advantages, job opportunities and earning potential of Project Management Professionals. You can learn in detail with the PMP Course.
Why go for PMP® certification?
1. Career Advantages:
While Project Management experience is mandatory, there has been an increased demand for certified PMP® certified candidates over non-certified candidates when making an employment decision.
The PMP® certification establishes a common language among project managers and helps each other work within a common framework.
According to Dice, PMP® Certification is one of the top 5 in-demand certifications of 2013.
2. High Demand for PMP® Certified Professionals: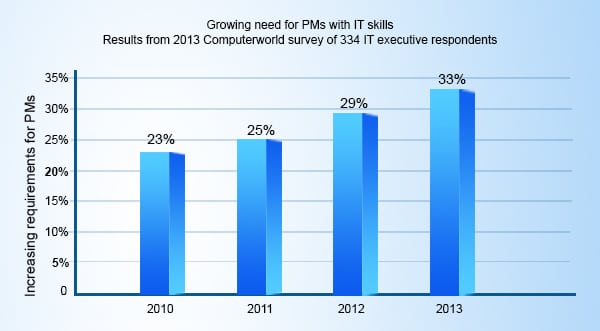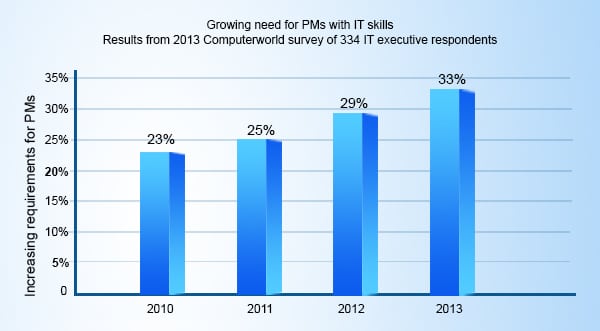 According to the latest projections conducted by PMI®, the expanding job markets, increasing demand and improving GDP is going to spur the international growth of the project management profession. With increased implementation there is assurance of increase in the need for the right professionals with appropriate skills. IT employers are seeking specific skills to deliver what the businesses need to compete and 40% of them will hire Project Managers in the next 12 months to keep up with the increasing projects. You can learn more from the PMP online course.
3. Big Bucks for PMP® Certified Professionals: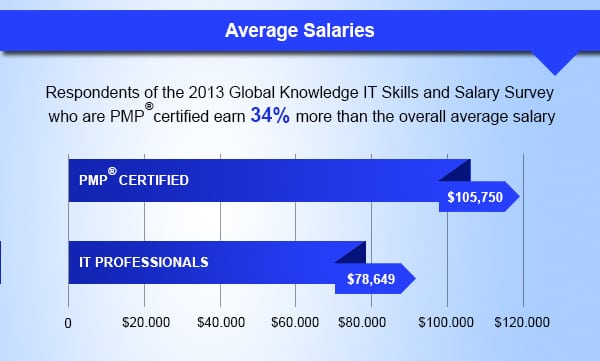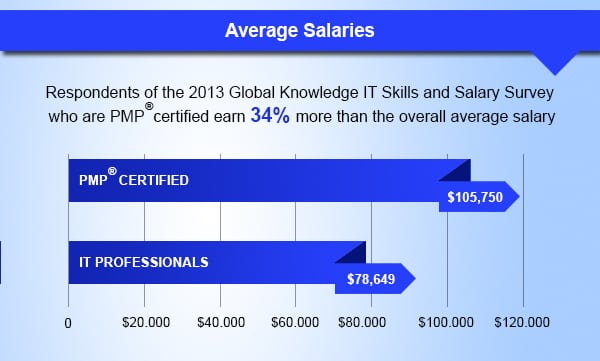 PMI® reports that those with a Project Management Professional credential earn approximately 16 % more than those without it.
In US alone, employers are paying higher salaries to project managers with PMP® certification: those who've held a PMP® certification for five to less than 10 years earn a median base salary of $113,000, while those who've maintained a PMP® for 10 to less than 20 years earn a median base salary of $120,000.
The median base salary for an individual working in the field of project management in the U.S. is $105,000. Such a high median shows that companies are willing to pay top dollar for project management expertise.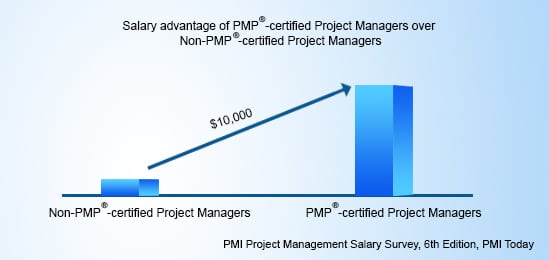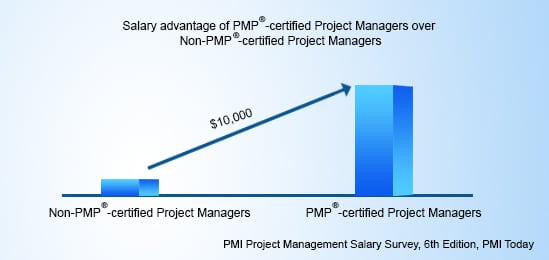 4. Sunny Forecast for Project Management:
The Anderson Economic Group predicts that 1.2 million project management positions will need to be filled each year until 2016.
The project management profession is slated to grow by USD$6.61 trillion by 2020.
15.7 million new project management roles will be added globally across seven project-intensive industries by 2020 namely Business Services, Finance and Insurance, Manufacturing, Utilities, Construction, Information Services, Oil & Gas.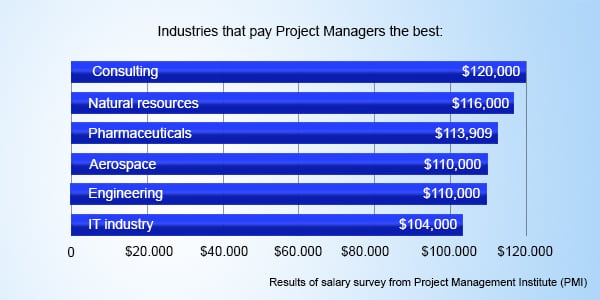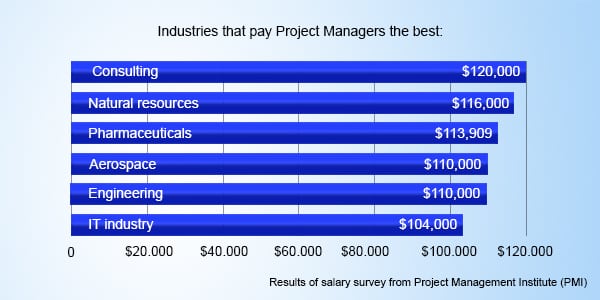 To sum it up, PMP® Certification gives a solid boost to your career. Get a better understanding from the PMP Certification Dallas.
Got a question for us? Mention them in the comments section and we will get back to you
Related Posts:
Crack PMP® exams with structured tutorials,
PMP is a registered mark of Project Management Institute, Inc. Edureka is a Global PMI® REP: ID 4021