The IT industry is, perhaps, the only industry whose scope has increased with time. This industry has been blooming for a long time and its demand has been exponentially increasing. With that said, it shouldn't come as a surprise that employment in the IT industry is projected to grow around 13 per cent from 2016 to 2026, according to the Bureau of Labor Statistics.
In the words of Edward Kiledjian, a Chief Information Security Officer, "IT provides the edge a company needs to outsmart, outpace and out-deliver competitors".
India is considered to be the topmost offshoring destination for IT companies. The IT industry has seen rapid growth and has contributed to majorly in the employment of its youth. In fact, the Indian IT ecosystem is expected to contribute 10 per cent of India's GDP by the year 2025.
Most of this is because of the tech giants that populate the Indian IT ecosystem. These companies hire thousands of employees and bring them to their training facilities. There, the new hires are put through weeks of intense training – a mix of basic computing concepts and programming skills, along with some soft skills.
From time to time these top IT companies provide various learning opportunities to their employees ensuring they match up with the technical skills required to do their jobs, and also provide them training in emerging technologies.
This beginner's guide will shed light on the major IT companies in India, number of employees they are home to, perks they offer, digital initiatives for employees, and the expected number of freshers to be hired this year. The infographic has been curated on the basis of rigorous online and offline research. We hope this guide will help ease your way into the IT ecosystem if you are just starting off.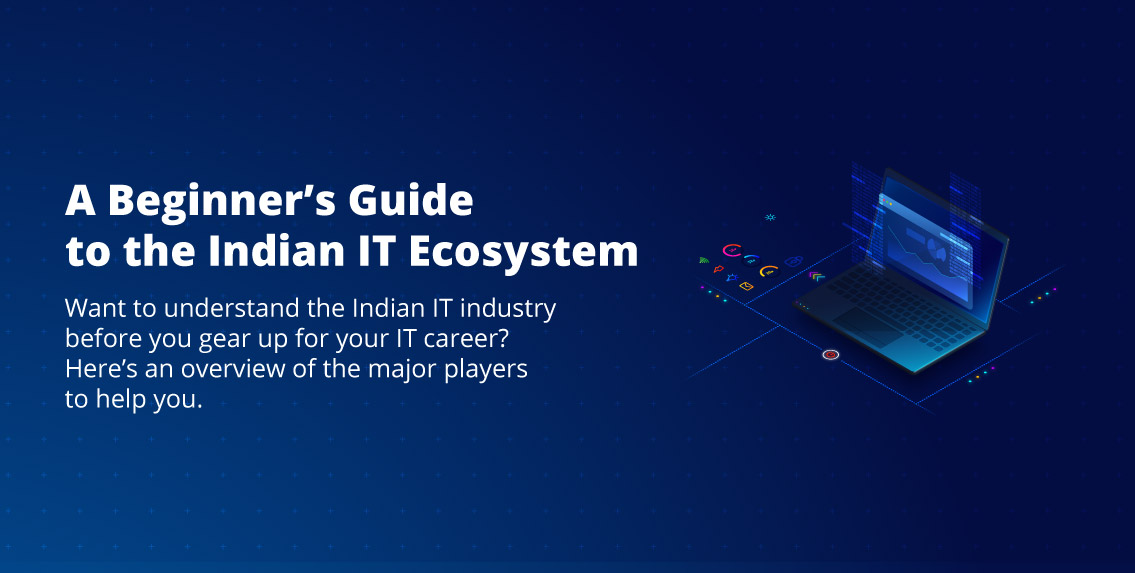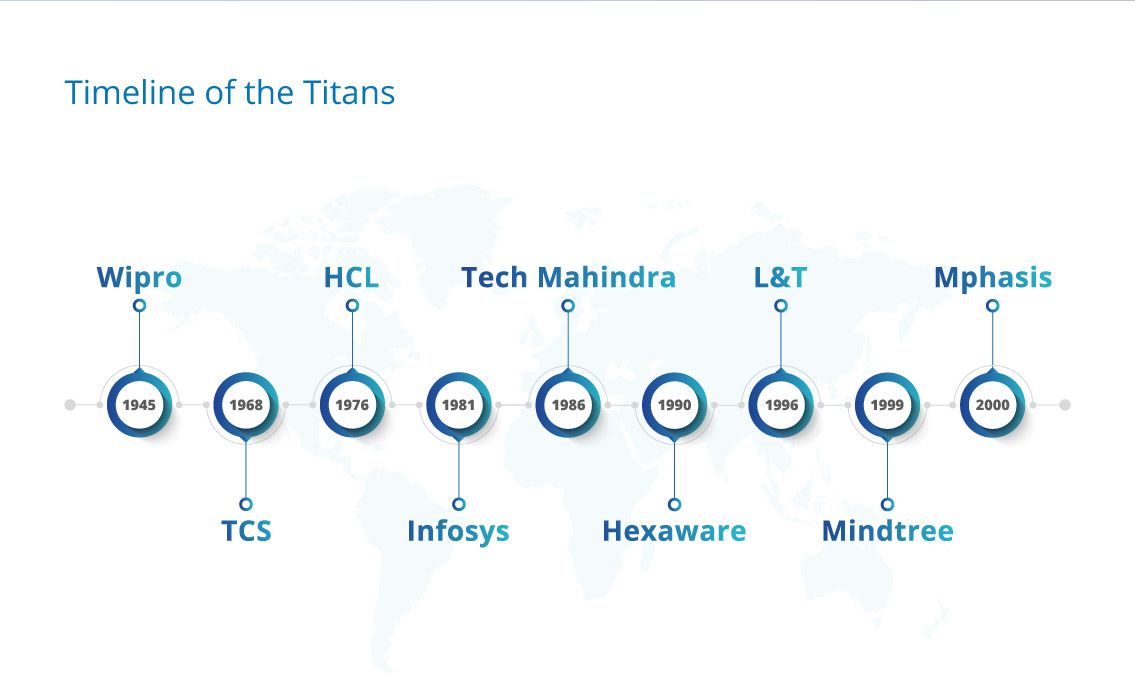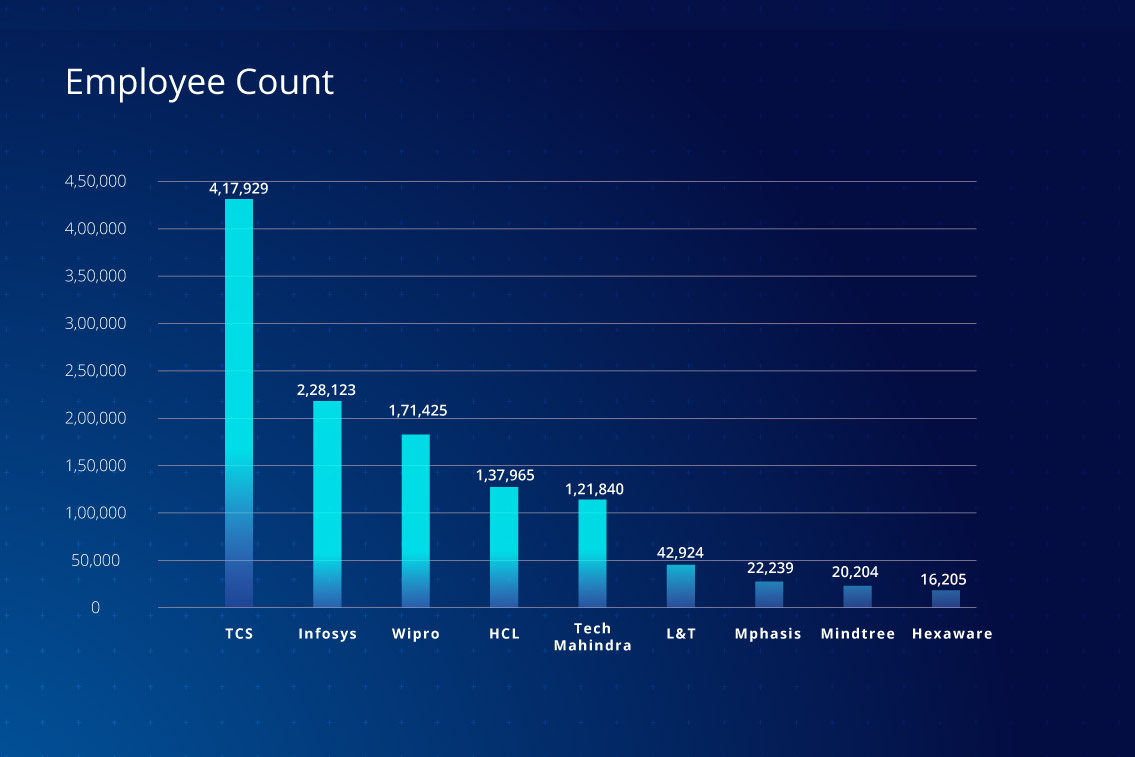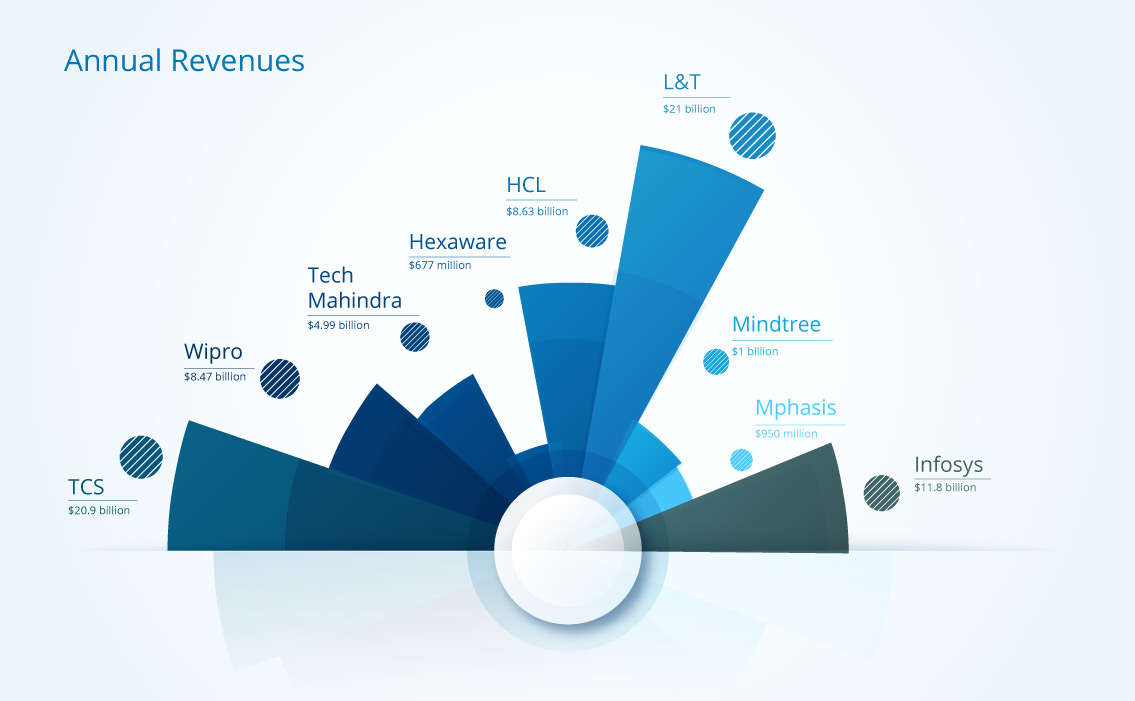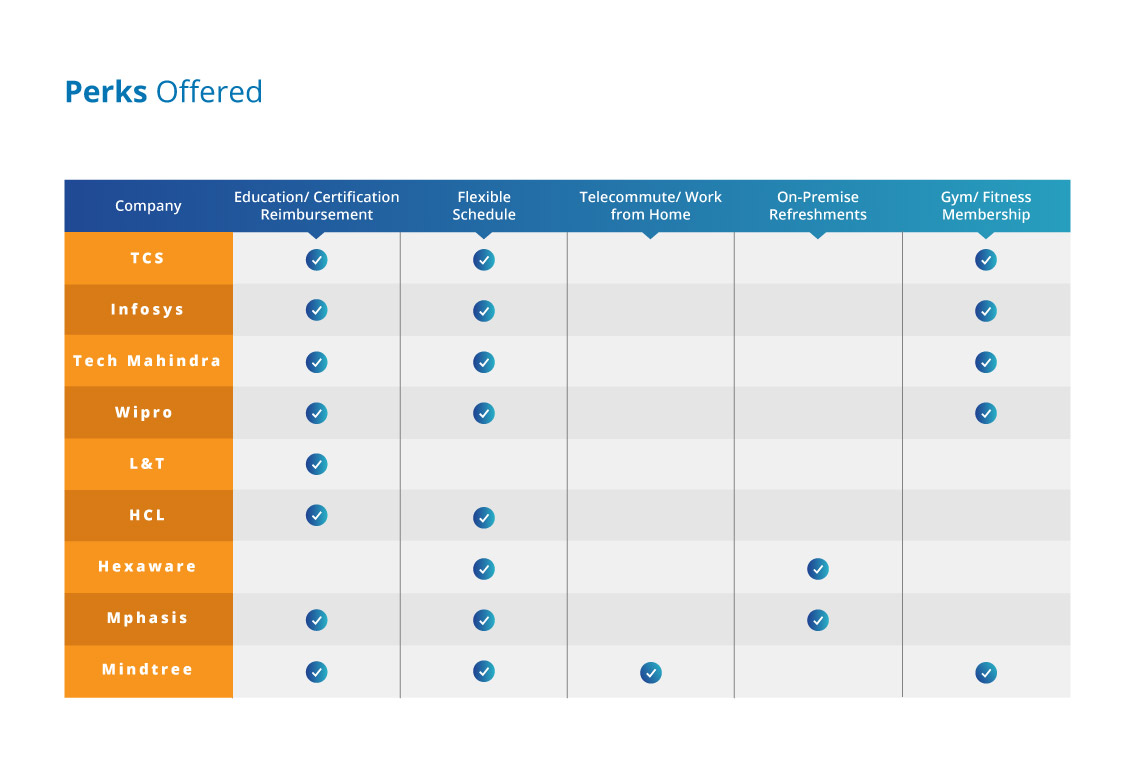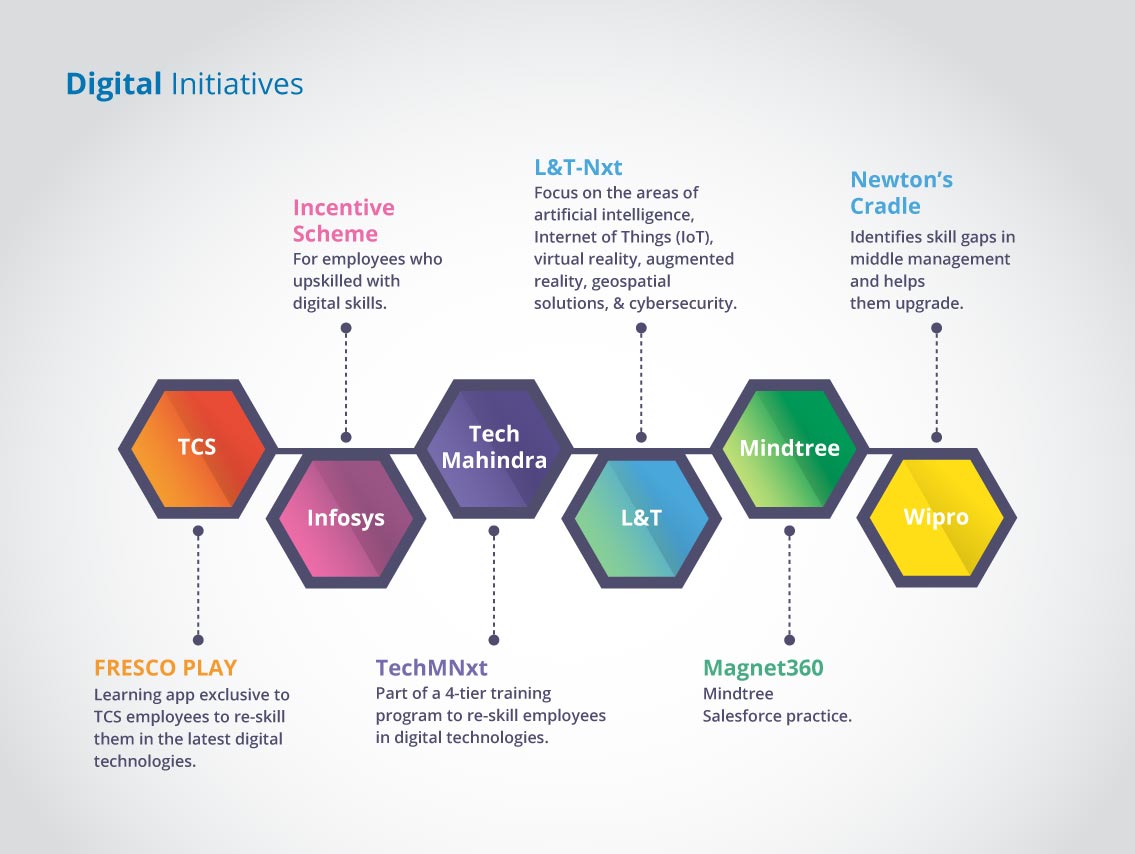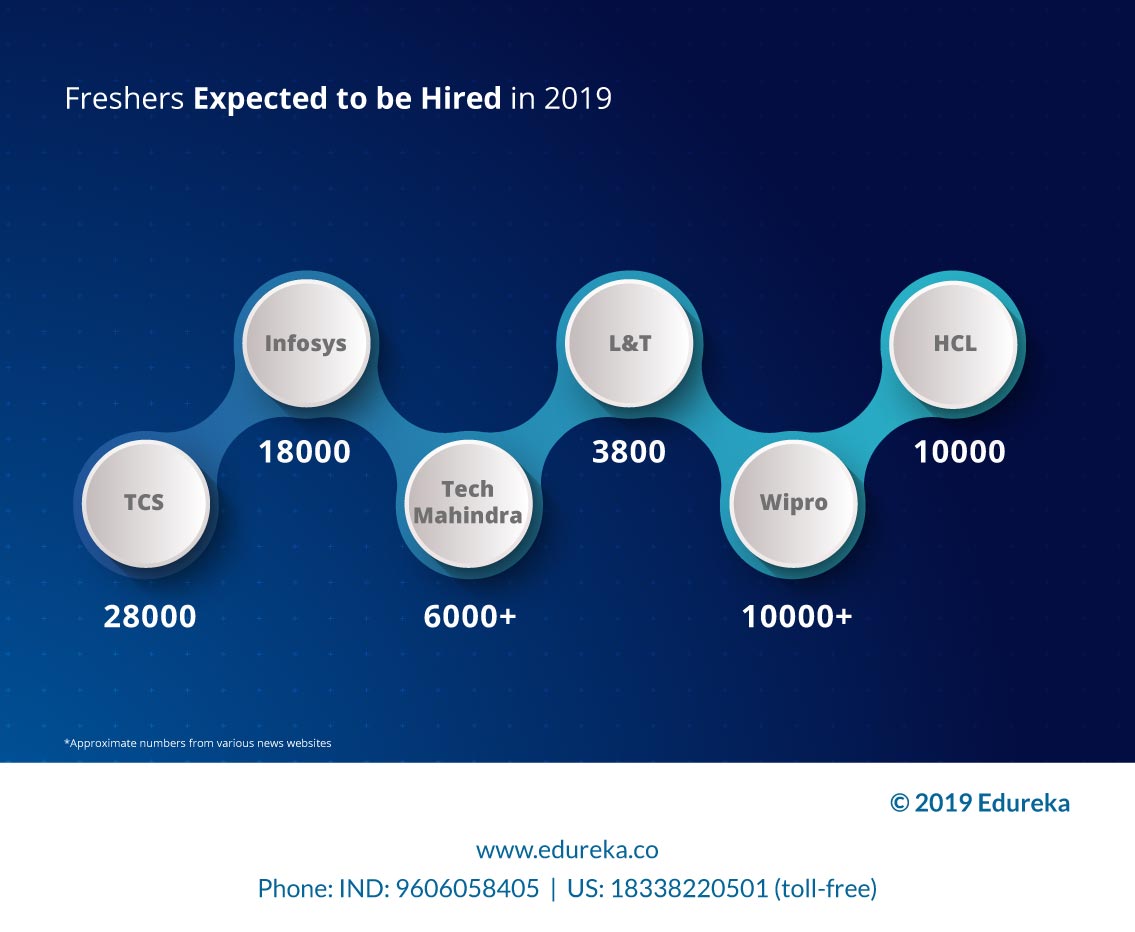 We hope this guide will help ease your way into the Indian IT Ecosystem and settle in quickly. We will be coming up with more such survival guides on other top IT companies as part of a series in the future. Also, we have previously published A Survival Guide to Working at Tata Consultancy Services. You can check it out here. If you have any suggestions or information you would like to share or would like to request us to cover a specific company, please leave a comment below and we will get back to you. Alternatively, you can inbox us on Facebook, LinkedIn, Twitter or Instagram. Good luck!