Droid Remote: – Android Project application to control Home Appliances from Android Phone.
By: Sujit Kumar Nayak

Profession: Embedded System Designer at Uniphos Envirotronic Pvt Ltd, Nahuli, Umbergaon, Gujarat -396195, INDIA, http://www.uniphos-she.com
Working of this application is explained in the video.
If you are not clear with the basic concepts of Android, please attend this Android Course.
Development of an android application using which a user can control Home Appliances (light, Fan, AC, etc) remotely from Android Devices through Bluetooth.
The project mainly consists of two parts, Android Application and Controlling Electronics. The Android Application enables the user to Search for nearby Bluetooth devices, connect to one of them, then send some data (in this case, it sends a single character when the user clicks on the button) to the connected device through serial adapter.
The controlling electronics consists of a Bluetooth module, a micro-controller, some relay driving circuitry along with Relays to switch electrical loads and of course the power supply. The Bluetooth module receives the character sent by the Android device and sends it to the micro-controller through its USART serial interface. On receiving the character, the micro-controller decides what necessary action to be taken. All these are very confusing until I'll give an example, so let's have a look on the example.
Resources and Widget Used for this Android Project:
1. Bluetooth API
Using this API, the application can do the following tasks.
Scan for other Bluetooth devices
Query the local Bluetooth adapter for paired Bluetooth devices
Establish RFCOMM channels
Connect to other devices through service discovery
Transfer data to and from other devices
Manage multiple connections
2. Widgets
AdapterView;
Button;
CompoundButton;
FrameLayout;
ImageView;
LinearLayout;
ToggleButton;
ListView;
TabHost;
TabWidget;
TableLayout;
TableRow;
TextView;
Toast;
Finally, I would like to thank all the Edureka team, specially instructor Amit Sir and Hisham Sir for making the things clear. Before I was thinking Its very hard to code on Android platform because I didn't knew java, never used eclipse IDE before this. But edureka's support and instruction make it possible for me to develop an Application I wanted the most.
About Sujit  :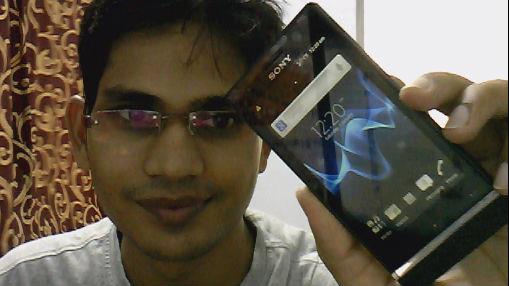 Sujit is currently working as an Embedded System Designer at Uniphos Envirotronic Pvt Ltd, Nahuli, Umbergaon, Gujarat -396195,  INDIA,
http://www.uniphos-she.com
[dl url="#" class='eModal eModal-17′ title="Project Details" desc="" type="" align="" for="download"]
Happy Learning!
You may also like these related posts: