Hacking is a worldwide phenomenon that is fast-tracking. Hackers are people with technical skills who manipulate data to control networks with intention to breach and steal sensitive data. But again, not all hackers have malicious intent. In this article, we will discuss the advantages and disadvantages of Ethical Hacking.
The topics discussed in this article are:
Complete Ethical Hacking Course | Ethical Hacking Training for Beginners | Edureka
What is Hacking?
Ethical Hacking, also known as Penetration Testing, is deployed as a tool across the globe to deal with cybercriminals and protect sensitive data. Hackers are of three kinds:
Black Hat Hacker
Grey Hat Hacker
White Hat Hacker
Types of Hackers
Ethical hacking is a tool deployed to defend a system or data from breaching of privacy. The primary purpose behind hacking and cyber-attacks allows some room for prevention by the user.
White Hat Hacker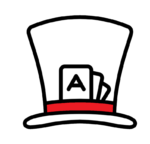 White Hats are usually software engineers who hack for good reasons and function respecting rules of businesses and corporate structures. It is another name for an Ethical Hacker.
Black Hat Hacker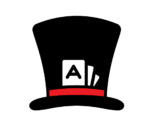 Black Hats maliciously misuses data with no aim or reason but to only intentionally create chaos. The extreme and immediate need for advanced cybersecurity is a necessity to ward off Black Hat hackers.
Grey Hat Hacker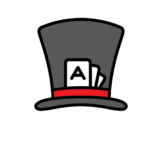 They are a blend of both black hat and white hat hackers. They mostly hack for fun and may break rules while hacking but do not do so with bad intentions or to hurt people and damage systems.
What is Ethical Hacking?
Ethical hackers hack into a system with prior permission to find out vulnerabilities so that they can be fixed before a person with malicious intent finds them. The procedure is ethical hacking.
Larger corporations usually carry out ethical hacking as a procedure on systems. The responsibilities of an ethical hacker include:
Organizations face constant building pressure to secure their data from external as well as internal system dangers. Ethical hackers, help take precautionary measures against such potential threats.
Ethical hackers who are experienced security professionals acquire authorization from the company to carry out an assault on the system. Ultimately they unlock possible methods to avoid potential vulnerabilities.
The objective of ethical hackers is to work with framework threats. Also, to be able to repair the damage done and avoid attacks.
Ready to lead the way in cybersecurity? Enroll in CISSP Training and get skilled.
Ethical Hacking Procedure
Step1: Carrying out ethical hacking as a procedure requires a detailed step by step plan to implement. It is extremely critical to get permission from the authorities and organization concerned before carrying out the infiltration test.
Step2: After the first step, the ethical hacker deploys all the filtering systems to identify the open ports on the system. It is very easy for a malicious hacker to scan the Step2: computers and perform all kinds of attacks. Black Hat hackers utilize this strategy to perform large scale attacks.
Step3: The ethical hacker will have to choose his tools to be used for specific tests on the network. These tests are highly sensitive to the network and need to be performed accurately to avoid any unnecessary damage to the system.
Step4: Based on the outcome of the test, arrangements to counter these attacks should be executed. After that, the ethical hacker informs the company details about their security and how to combat them.
Gain practical knowledge and expertise in identifying and addressing vulnerabilities during this Ethical Hacking Internship.
Advantages and Disadvantages of Teaching Ethical Hacking
There are always two sides to a coin. Educating an individual with the ins and outs of hacking with the objective to not maliciously use his skill can always turn out helpful but it also poses potential danger and threat of teaching the same skills to enable a hacker to hack with the wrong intent.
System technology keeps developing and changing over time proceeding to a more elevated level. Operating frameworks need to keep up with the changes in the systems and adapt accordingly. Hacking needs to be approached and taught with keeping an ethical principle in mind. Those who want to educate themselves can do so through other means of learning which can exist without strict guidelines which do not necessarily classify as moral or immoral.
SME's and applying Ethical Hacking
Small and medium-sized enterprises are greatly required to take adequate steps in order to prevent security breaches.
Businesses are always prone to high level cyber and system attacks due to a large amount of data that is generated and stored in their systems.
Confidential information is always being leaked within organizations due to the lack of preventive measures in the organization.
But, hacking can be used sensibly or misused greatly. Grey Hat hackers keep their eyes open for security breaches within an organization for the benefit of the society as they believe that is much more valuable than the importance of consumers. SME's are relatively smaller organizations and they would thus incur great costs on themselves by applying strict security measures to ward off attacks. Ethical Hacking costs a lot of money and somewhere ends up contradicting the ethics in ethical hacking as they charge exorbitant amounts for their services to a company.
The need for hacking expertise in an organization cannot be avoided or ignored. Hence, smaller organizations and companies need to look for alternative yet effective options to protect their data and systems from potential threats. An easy and cheaper alternative for SME's to protect confidential information and data is to access open free web tools for penetration testing. It is imperative in this case for all information to be saved on external infrastructures. If you want to start a career in Ethical Hacking, enroll in the Ethical Hacking Certification Course and get certified.
Ethical Hacking at a Government Level
Ethical Hacking plays an equally important role in protecting essential information to avoid possible terror attacks or breaching of national security. It can also prove beneficial to reduce crime rates. Military associations protect their assets as they have worked and invested a lot in weaponry and establishing an efficient arsenal which runs on software as well. Surveillance systems are utilized to manage air control and a lot could be in jeopardy if it was to be breached.
On the other hand, if ethical hackers get too accustomed to the loopholes and vulnerabilities within a government system, they can easily break the system with malware and illegal practices. Irrespective of the negativity and danger regarding how the government uses ethical hacking to breach personal data of people, the benefits outweigh the drawbacks of the same. Therefore, ethical hacking is vital to our systems and industries regardless of the risks its misuse poses as protection is of the highest priority.
Conclusion
A big phenomenon like ethical hacking comes with its own set of drawbacks and benefits. The security of any enterprise should be checked at intervals to ensure its effectiveness. The system needs to approached and assessed with a holistic approach as businesses and organizations work and thrive in a complex environment managing security, policies, guidelines, technologies and complex communications as well as operations. To avoid compromising the integrity of an entire organization, ethical hacking solutions should be considered and implemented wisely.
If you wish to learn Cybersecurity and build a colorful career in this domain, then check out our Cyber Security Course Online which comes with instructor-led live training and real-life project experience. This training will help you understand cybersecurity in depth and help you achieve mastery over the subject.
You can also take a look at our newly launched CompTIA Security+ Certification course which is a first-of-a-kind official partnership between Edureka & CompTIA Security+. It offers you a chance to earn a global certification that focuses on core cybersecurity skills which are indispensable for security and network administrators.
Learn Cybersecurity the right way with Edureka's Master's in CyberSecurity program and defend the world's biggest companies from phishers, hackers and cyber attacks.