The goal of education is not to increase the amount of knowledge but to create the possibilities for a child to invent and discover, to create men who are capable of doing new things.
Learning has been the cornerstone of human evolution and we very quickly realized the benefits of passing knowledge to the following generations. Even though one of the most ancient activities, much of humanity today is still dedicated to perfecting the art of Training and imparting knowledge, for faster development and progress of this Human race. In last 50 years, we have seen another renaissance, fueled by IT and today we can believe 50 years from now the World will be a better place and we will be crossing new frontiers with the help of Elon Musks's of our generation.
The leaps in Communication Technology fueled by the internet has given us better and better models of imparting knowledge and online IT training has become the de-facto way to spread it. While dismantling the challenges of Location-Access-Ability; Online IT training companies are continuously innovating to tackle these 2 major challenges of learning: Engagement and Motivation.
To solve these, the online IT learning ecosystem has developed some essential characteristics. Let's have a look at them to understand their contribution and possibilities.
Let's get started by knowing each one of them in detail.
1. Latest Content: Curriculum
The more I know, the more I know how less I know.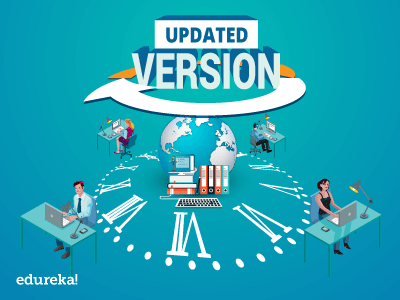 We like fresh food, latest news then why not the most updated when it comes to Learning?
This applies to your professional life as well, because, with quicker release cycles, Technology is changing, so is the syllabus.
World class training companies ensure that content is not just updated but is also easy to consume by learners.
The questions they frequently asked themselves are:
-> Is content Latest and up to the mark?
-> Is it aligned with the Industry requirements?
-> What will be my learning objectives and Key Takeaways?
-> How will it benefit my Career?
Besides Content, the frequency and recency of updates to the curriculum becomes important. It should be relevant to the demands of the industry and subject matter experts should be hands-on to quickly give shape to the latest developments for up to date learning.
To sum it up, the latest content makes your learning more engaging and a great team keeps you up to the date.
2. Quality Instructors
Technology is just a tool. In terms of getting the kids working together and motivating them, the teacher is most important. – Bill Gates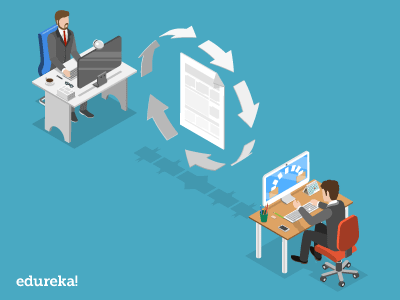 The goal of learning or any online course is to gain in-depth knowledge of the related subject and an instructor is the master director of this orchestra. Learning is sticky and effective when explained by analogies and simple examples. Our ancestors understood this and hence our ancient texts are filled with lessons, told to us via stories.
Similarly, the instructors should have relevant hands-on skills and should be able to articulate different concepts in simplest manners possible.
Just like any world-famous performer, an experienced Instructor is able to effectively assess the different needs of learners in his batch and fine-tune his delivery.
The best Instructors bring not just their subject matter expertise to the table, but also a brilliant understanding of human psychology and patterns, solving an important part of engagement and motivation piece of this puzzle.
3. Learner's Platform
So, what is it? Is it a Software, Classroom, Library or an University?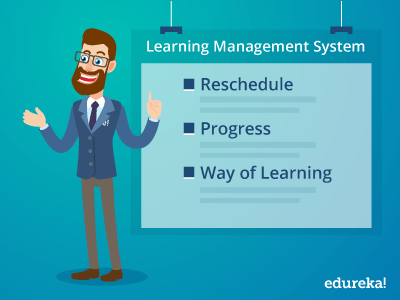 Honestly, IT learning is changing fast. Our understanding of learning ecosystems is evolving rapidly and experts are debating should we even try to find analogies with older learning systems. While this debate might take a few more years to come up with an outcome, we can for now define Learning Management System as a platform where you will find everything related to your e-learning.
You can expect to find your class content, curriculum, projects, assignments or any kind of support for doubt resolutions.
For example, on Edureka's LMS you will find more than 100 up to date courses which helps learners find the best courses and certifications for them. And yes, Lifetime access to the Learning Management System (LMS) is essential so that you can refer to your class presentations, quizzes, installation guides, data sets & Instructor's recordings.
An effective LMS is measured by how well it can engage the learner and help him structure his learning.
4. Real Life Projects & Case Studies
The more you sweat in peace, the less you bleed in war.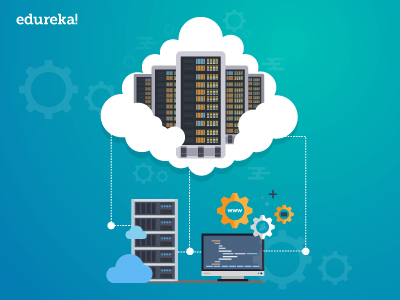 Real life projects conceptualized by industry experts prepare you for industry exposure and test of your learning in the corporate world. If your course pedagogy has less emphasis on hands-on/practicals, then you should think twice about this theoretical training.
You should look around at interesting problems the world is facing, and can they be solved with the skills you are learning. The projects in your training should be contemporary and solving the problems which the world is facing now.
What is the point of creating a Sudoku app when real-life challenges demand building world-class credit card fraud detection systems?
To begin, is job half well done. Most of us face problems in setting up environments to execute a simple piece of code, and that's where we give up. To overcome this problem, Cloud Lab was born. It is a pre-configured environment which can be accessed by anyone via a browser with minimal system configurations. In simple terms, you can use Cloud lab to execute all in-class demos/ assignments and real-life projects like a breeze without worrying about setup & hardware frustrations.
So while real-life projects keep you engaged, Cloud Lab ensures there is no demotivation!
5. Personal Learning Manager (PLM)


Tell me and I forget, teach me and I may remember, involve me and I learn. – Benjamin Franklin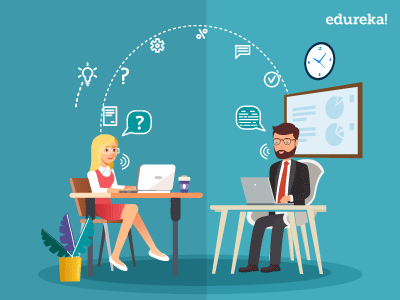 The best Curriculum and the most able Instructors can help us move forward in our learning journey but all of us would admit that our best learning happened beyond classrooms. The discussions with peers, colleagues, friends added those extra perspectives which were essential to our education. Few online training companies understood its importance and the concept of a Personal Learning Manager (PLM) was born, and it has given splendid results. With regular interactions and interventions, a PLM ensures that you don't get stuck anywhere in your training and your progress is as per the timelines.
For example, in Edureka, in-house PLMs resolve all queries of the learners assigned to them. They cover broad scope and are champions of ensuring learning happens. One can ask anything from batch timings to class reminders to course content to understand more about the online way of learning.
Dedicated PLMs not just ensure that the learning happens seamlessly up to certification but provide lifetime learning assistance to any learner. Now, do you think anything else contributes more to the engagement and motivation than PLM in online training? They are not going away soon, that's for sure!
6. Technical Experts
Great things are done by a series of small things brought together.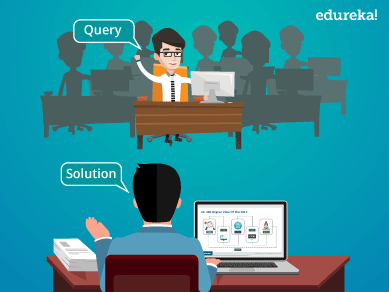 Anyone who has achieved something in life will agree that success did not come with one big action.
It was a series of small tasks which were completed with dedication and sincerity.
Hidden behind these small tasks are hundreds of queries. Learning systems the world over struggle with this challenge of capturing and solving unexpected queries and bottlenecks for the learner, to ensure his learning path is in right direction and on schedule.
The online medium gives IT training companies the ability to provide help even for smallest of the queries, anytime, anywhere.
Technical experts have become an important part of these learning systems, and they do specialized jobs of solving queries, even if it means using tools like screen sharing to resolve the silliest of the bugs and thus ensuring the learner continues on his fabulous journey of learning!
These technical experts ensure that you spend your maximum time in engaging with learning and not in struggling with minor but detrimental setbacks.
7. Learner's Engagement



The need for connection and community is primal, as fundamental as the need for air, water, and food.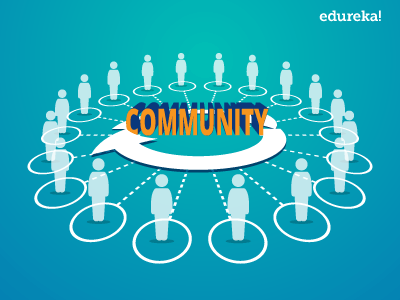 As per the critics of e-learning, the lack of face to face human interaction with Instructors and batch mates reduces the efficacy of online learning.
The online training companies realized this and that is why we have seen some new kinds of characteristics developed by them. Online may not provide face to face human involvement but it compensates by connecting us to people across the world, who are making the same journey.
Learning portals today have a discussion forum for lively interaction among learners across the batches. These student forums helps the learners interact with the fellow learners, get lifetime access to the Learner community and even make friends for life!
Being a part of such a community gives you access to the global community forum that further facilitates learning through peer interaction and knowledge sharing.
To find out what happens in learning communities, check out the Edureka community here.
Now since you are more equipped to identify the characteristics, there should be no more excuses for lack of confidence in online learning.
Now, what are you waiting for? Go, learn!
Got a question for us? Please mention it in the comments section and we will get back to you. You can write back to us at sales@edureka.in or Call us at US: +1844 230 6361 (Toll-Free) or India: +919870276458