Can you believe it's been 11 years since Facebook was launched? The same goes out for other platforms like Flickr, YouTube and Twitter. With baby steps, these platforms today have become the crux of brand recognition and marketing. Little did anyone know that social media would take over our lives.
Social Media Marketing refers to gaining more traffic to your website, thereby helping you sustain your presence on social media. The key is to create engaging content that attracts attention and encourages readers to share it with their social networks. Social media is fun and interactive but most people don't realize that it's not as simple as it seems to be.
Marketers around the world are finding the best tools to deploy to see their marketing plan bring them good numbers. Whether it's Facebook or Twitter, each platform works differently for different people or business. And if you're a beginner with no past experience with social media, then your job could get a bit challenging.
But since there's a first time to every thing, let's see how we can make things work out for you. Here are 6 essential tips that should help you get started with Social Media Marketing:
1. How strong is your social media strategy?
The first step to any social media strategy is to define your objectives and create a robust plan for at least the next 6 months. Whether it's a blog post or a theme that you want to add to your strategy, create a strong base as to what your objectives are and who you intend on targeting this to.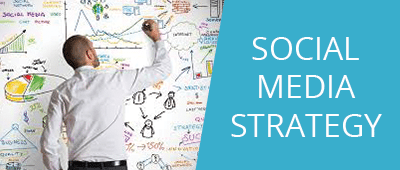 These goals should be aligned with your broader marketing strategy, so that your social media efforts drive business objectives. If your social media marketing strategy is shown to drive business goals forward, you're more likely to get good investment. Strive to approach these goals using the SMART approach, meaning- specific, measurable, attainable, relevant and time-bound.
A simple way to start your social media marketing plan is by writing down at least three social media goals. Make sure you ask yourself what the goal will look like when completed, and use that to determine how you will track it.
2. Which is the social media channel for you?
So many organizations feel the need to be on every social media platform. They bombard every channel with their content. The end result? Well, not happening. It's important to understand that every social media channel is not meant for you though making your presence felt in these platforms is not going to do you any harm.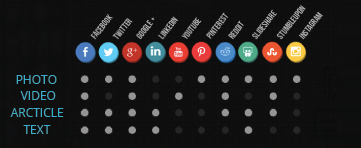 But in the long run, maintaining these accounts is going to be difficult. You need to choose the right channels for your company and once you do, make a plan with what kind of content goes in each one.
3. Content, Content and Content!
Whoever said content was king, definitely nailed it. Good content is the sole factor in helping your company stand out. Make sure that all your posts that go out are engaging, relevant and interesting. Engaging and meaningful content is what people want to read today. No one wants to see what's happening in your organization until it's Facebook.
Strive to provide good content to your readers consistently. Once you put this across, you will see things falling into place. This is exactly why they say that Content Marketing isn't a cakewalk!
4. Using unnecessary #tags is not cool.
If you're using twitter or Facebook, make sure that you use hashtags strategically. Before you post anything, make sure that the hashtags you use don't belong to some one else's campaign before you could use it for your own. Use hashtags that deliver a meaning and stick to it. It's great if you could come up with catchy hashtags of your own for campaigns and see how you drive engagement!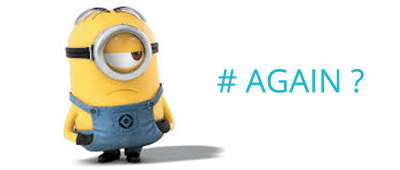 5. Don't flood social media with posts.
Driving engagement with your followers is crucial which means that you have to be aware of who your followers are and whether you're engaging them with your posts. But if you overplay this, it will end up turning them off. The next thing you know is that you've lost 5 followers! To avoid this, maintain a consistency in your posts and avoid flooding your followers with 5-6 posts each day. Posting relevant posts at appropriate intervals should help.
Most importantly, let your brand's personality shine by responding to queries, comments and addressing concerns. Humanize your brand in doing so and your audience will feel much more connected to you.
6. Smart Social Ads.
One of the best ways to get more visitors to your website, is to put social ads and encourage them to like your page. This is a great way to track your visitors or followers. These sponsored ads or stories are usually cost-effective and it's a great way to kick start your campaigns.
Using social media for marketing can enable small business to reach more customers. If used strategically, this medium can do wonders for you and your organisation. So get started today and find out what more you can do with this exceptional medium!
Got a question for us? Please mention it in the comments section and we will get back to you.